Rooted in the liberal arts
At Creighton, we're connected by a foundation rooted in the liberal arts and a campus-wide commitment to the humanities. We believe that all areas of knowledge are — as Einstein put it — "branches of the same tree."
All the pieces matter. All efforts work toward our collective mission. Every school or college reinforces our aim to offer a comprehensive education unlike any other.
The University strives for collaboration across all disciplines and aspires to new forms of interprofessional education throughout campus. One of our most ambitious efforts in this regard is the Kingfisher Institute for the Liberal Arts and Professions.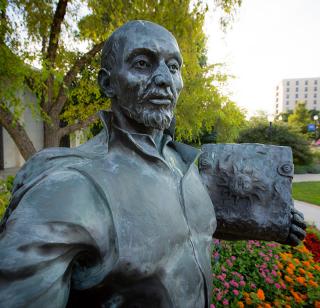 The Kingfisher Institute
The Kingfisher Institute works to develop and articulate what makes a Creighton graduate distinctive — shaping the student as a Creighton lawyer, a Creighton accountant, a Creighton dentist, a Creighton occupational therapist — unifying hearts, hands and minds.
A bold vision for higher education
The Kingfisher Institute was founded with a bold vision for the future of higher education — that the liberal arts and professional education fully complement one another.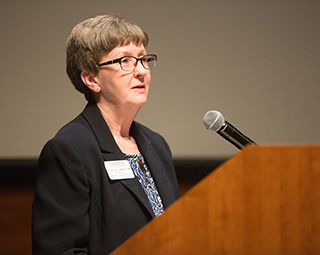 The institute launched in 2019 with two programs on themes of critical social importance — "Narratives of Health and Illness" and "Race in America: 1919 to 2019."
The Kingfisher Institute's namesake comes from the Gerard Manley Hopkins poem, "As Kingfishers Catch Fire, Dragonflies Draw Flame," which Creighton President the Rev. Daniel S. Hendrickson, SJ, PhD, highlighted in his inaugural presidential address.
When you give to the Kingfisher Institute, you strengthen our commitment to the humanities, and you help us continue to form future leaders, well-rounded and ready to set forth in a rapidly changing world.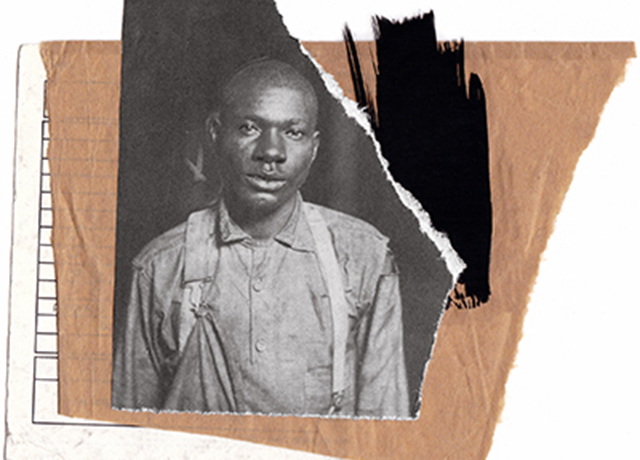 The legacy of 1919
To inaugurate the Kingfisher Institute, Creighton engaged students, faculty, staff and the Omaha community in a closer look at the events of the 1919 riot and how they echo a century later.
Read the story