Our most immediate needs
This is a time of great momentum for Creighton's Graduate School, where constant innovation has helped us achieve even greater national distinction. Students from all over the world seek out the Graduate School for degrees in an array of disciplines.
You can be a part of this exciting moment. You can support the most essential and immediate needs of the Graduate School — leadership development, faculty resources, scholarships, research opportunities, all the services, strengths and experiences that distinguish this education from any other in the nation.
"When you make a gift to the Graduate School, you help our students join you as Jesuit-educated leaders serving our communities, improving our world and bringing the values of Creighton to a new generation. Thank you."
— A. Barron Breland, DM, Dean of the Graduate School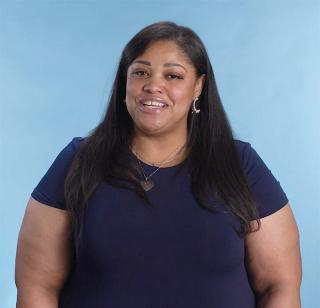 Turning vision into action
"Your gift has a ripple effect beyond any one student. It benefits not just me but everyone I can help in the future. Creighton teaches us how to serve others, how to look the world's problems in the face and do something. Every day, I see the value of my Jesuit education. Creighton shows me — shows all students, no matter their area of study — how to see clearly, how to turn vision into action."
— Yolanda Reynolds, Graduate School
Supporting the Graduate School
Over the past decade, Creighton's number of graduate students has more than tripled, thanks to our expansion of courses and programs — now numbering more than 45 — and the tremendous faculty driving our interdisciplinary curriculum.
Graduates leave Creighton committed to service and infused with a desire to seek more — both of themselves and for the places they call home. This is the Creighton experience. It's an experience that endures thanks to our tremendous faculty and staff, and to the people who support them.
Thanks to generosity of donors like you, students from across the world come to the Graduate School for our accelerated programs, certificates, dual degrees, master's degrees and doctoral degrees in an array of disciplines. You can support the Graduate School today!
Contact a Director of Development
Michael O'Malley
Senior Director of Schools and Colleges Team, Graduate School, College of Arts and Sciences, College of Professional and Continuing Education
MichaelOMalley2@creighton.edu
402.280.2169
Graduate School — By the Numbers
Thousands of students are pursuing an advanced degree and investing in their future.
5,900
alumni
More than 5,900 Graduate School alumni live across the country and around the world.
45+
programs
Students can choose from more than 45 graduate programs, all curated by expert faculty.
310+
faculty members
More than 300 faculty members from across Creighton's schools and colleges teach in the Graduate School.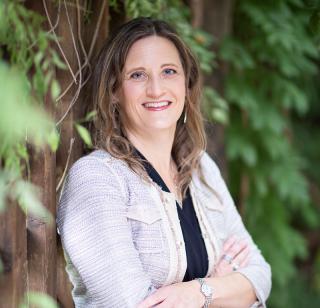 Ready to lead
"I want to be the kind of leader who brings meaningful change to the world, and Creighton is helping me get there. Because of donors like you, students can make the most of their Creighton experience and achieve their potential."
— Karalee Picard, Graduate School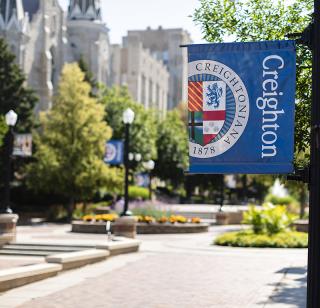 Learn more about the Graduate School
Explore the latest news from Creighton's Graduate School.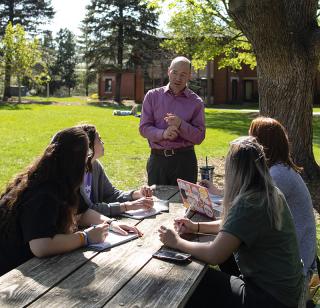 Forward Blue
Forward Blue is the largest and most comprehensive fundraising campaign in Creighton's history. The campaign is a massive, concentrated effort over an extended period of time to celebrate Creighton's mission, while raising funds to ensure that mission endures.