Forming future leaders
At Creighton, we strive to support all students seeking guidance to personal and professional growth.
As Creighton President the Rev. Daniel S. Hendrickson, SJ, PhD, says, "We give our students the focus they need and want in their careers, but we also provide tools for living and working thoughtfully, ethically and eloquently."
One impactful way the University does so is the Graduate School Alumni Advisory Board Leadership Fellows Program — which provides mentorship and coaching to help students strengthen their leadership skills and fully embrace the Jesuit charisms and Ignatian values essential to a Creighton education.
The nine-month program, started in 2018, includes full-day campus retreats and sessions with an internationally certified leadership coach. Focusing on problem-solving, mindfulness and interdisciplinary learning, this program makes a massive impact for our students.
Thank you for supporting this wonderful program!
Graduate School — By the Numbers
Thousands of students are pursuing an advanced degree and investing in their future.
5,900
alumni
More than 5,900 Graduate School alumni live across the country and around the world.
45+
programs
Students can choose from more than 45 graduate programs, all curated by expert faculty.
310+
faculty members
More than 300 faculty members from across Creighton's schools and colleges teach in the Graduate School.
Supporting the Graduate School
Over the past decade, Creighton's number of graduate students has more than tripled, thanks to our expansion of courses and programs — now numbering more than 45 — and the tremendous faculty driving our interdisciplinary curriculum.
Scholarships have also played a huge role in attracting excellent students to Creighton. Most of our students receive financial aid or scholarships. Last year alone, Creighton awarded nearly 1,900 donor-funded scholarships to students across all schools and colleges.
Thanks to support from donors like you, students from across the world come to the Graduate School for our accelerated programs, certificates, dual degrees, master's degrees and doctoral degrees in an array of disciplines.
Contact a Director of Development
Michael O'Malley
Senior Director of Schools and Colleges Team, Graduate School, College of Arts and Sciences, College of Professional and Continuing Education
MichaelOMalley2@creighton.edu
402.280.2169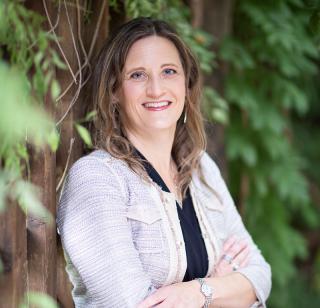 Ready to lead
"I want to be the kind of leader who brings meaningful change to the world, and Creighton is helping me get there. Because of donors like you, students can make the most of their Creighton experience and achieve their potential."
— Karalee Picard, Graduate School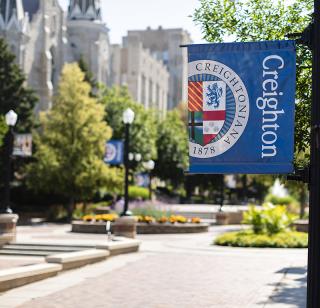 Learn more about the Graduate School
Explore the latest news from Creighton's Graduate School.