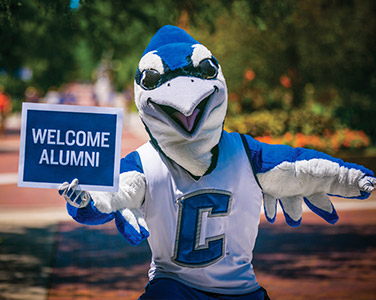 A VIRTUAL REUNION —
In 2021, we're bringing Reunion Weekend to you!
Wherever you are the weekend of June 3–6, 2021, we'll be offering creative ways for you to reconnect virtually with your former classmates.
We will provide an entirely virtual experience that's fun, meaningful and, above all, safe for everyone.
Activities will include —
"After the Flood" discussion with author Kassandra Montag, MA'11, and Bridget Keegan, PhD, dean of the College of Arts and Sciences. Read more about Montag

Recent Alumni Craft Cocktail Making

Charcuterie Board Building in honor of National Cheese Day!

Plus — Yoga, Mass with a marriage blessing, painting lessons, a Jesuit speaker series kickoff and town halls for your school or college!
Have questions? Interested in becoming a Reunion Weekend volunteer or class ambassador? Please contact alumni@creighton.edu.
Class gift
You can celebrate your reunion with a class gift!
You can support any area, but we encourage making a gift to scholarships, especially to the school or college you graduated from.
You know the value of a Creighton education. This is an experience unlike any other. Scholarships offer the Creighton opportunity to even more excellent students.
With your help, thousands more can join you as Jesuit-educated leaders building their own Creighton legacies!

Reunion celebrations
This year, we will combine our reunion celebrations for 2020 and 2021. That includes the classes of 1960, 1965, 1970, 1975, 1980, 1985, 1990, 1995, 2000, 2005, 2010 and 2015; and the classes of 1961, 1966, 1971, 1976, 1981, 1986, 1991, 1996, 2001, 2006, 2011 and 2016!

HS-MACA Virtual Reunion
HS-MACA will celebrate their post-baccalaureate reunion June 4–5, 2021. Register today!
Schedule of Virtual Events
Biannual Reunion Common Ground
June 4 from 6–7 p.m. CT
Click here to join via Zoom
HS-MACA General Post Bac Reunion Program
June 5 from 6–8 p.m. CT
Click here to join via Zoom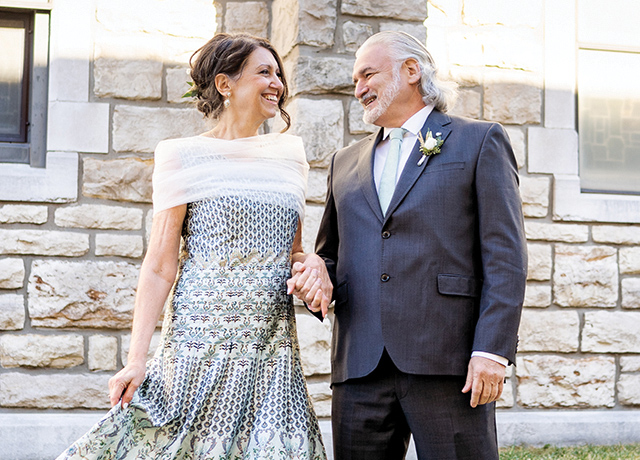 Creighton couple married after meeting again — 40 years later — at Reunion Weekend
They fell not for the people they were at Creighton but for who they became in the many years since. And who they became, they say, had a lot to do with attending Creighton.
Read the story
A few words from our 2019 Reunion Weekend guests ...
"This was just a really special weekend for us. Life passes a little too quickly if you're not paying attention. We just had to carve out the time to get here, and Creighton did the rest. Creighton supports Reunion Weekend so much. Once you get into it, you see, they offer so much."
— Heidi Woodward, BA'99

"It's just good to come back. It's good for your soul. We went through so much together here. We were family. Life gets busy, but it's important to come back and reconnect. Creighton … it's just a piece of my life."
— Diane Barry Carlson, BSN'79

"Revisiting for Reunion Weekend is really nice. I used to do so much when I was a student. I was really happy to see that I can reconnect with some of my peers here. It felt like a family when I was a student; now that I'm back, it still does."
— Martin Jose, BS'16

"It's just fun to come back. I have so many good memories of being a student here, so many good friends I've stayed in touch with."
— Christina Bruck Heller, BA'94

"You get close-knit when you're at Creighton. Everybody's trying to help everybody else get through. Then when it's over, you go different directions all around the country and the world. Fifty years later, you get back together, it doesn't take long to reunite."
— John Parrish, DDS'69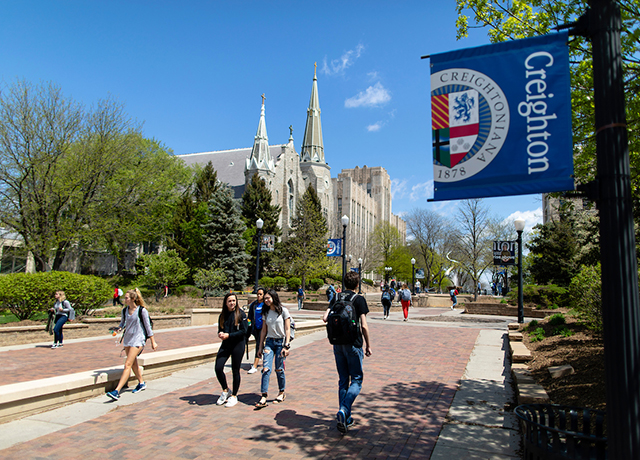 Nearly 50 Bluejays share their favorite Creighton memories
We asked Bluejays to share their favorite Creighton memories and experiences, and we got some wonderful responses. Poignant memories, funny memories and, in a few cases, memories we couldn't repeat within the PG-rated confines of alumni.creighton.edu!
Read the story
Snapshots from Reunion Weekend
Enjoy these memories from the last Reunion Weekend.