Featured Testimonial About Creighton University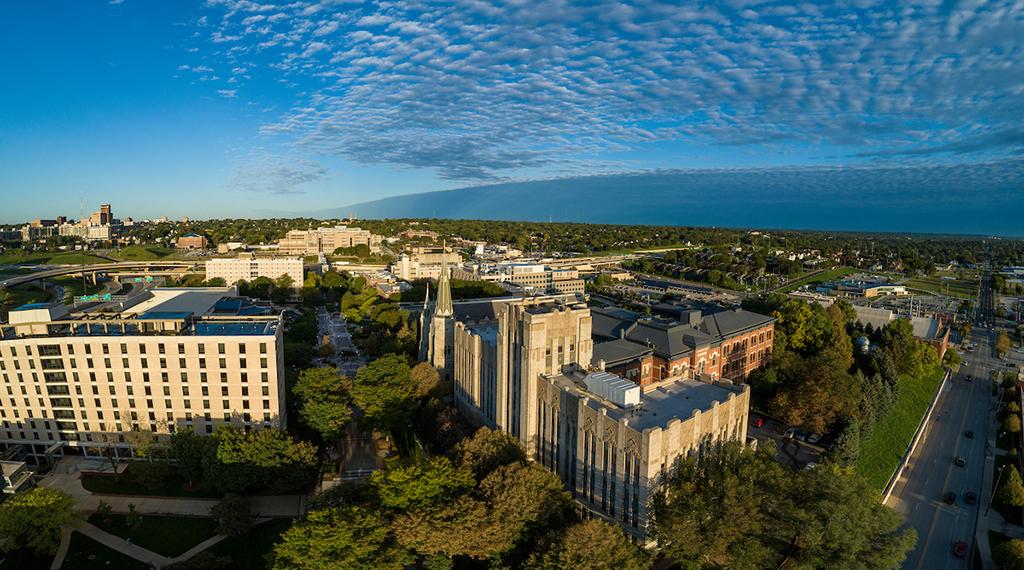 By Shannon Sherman
Unprecedented donor support led to record-breaking philanthropy for Creighton University in fiscal year 2021. The University secured $143,623,068 in total commitments, with more than 17,300 alumni, foundations, corporations, religious organizations, parents, faculty and staff making gifts or pledges to 625 University funds.
The total far exceeded Creighton's previous fundraising record of $80,600,165 in 2018. The significant increase reaffirms donors' excitement about Creighton's students and future, as well as their confidence in University President the Rev. Daniel S. Hendrickson, SJ, PhD.
"Creighton has been blessed with many talented leaders, and Father Hendrickson is no exception," said Nizar N. Ghoussaini, chair of the Creighton University Board of Trustees. "Fr. Hendrickson has created a dynamic vision and strategy that is elevating Creighton nationally and further strengthening our Jesuit, Catholic mission."
Hendrickson led the development of The Creighton 150 Strategic Plan: Lighting the Way, an ambitious vision that reinforces the University's core strengths and identifies opportunities for distinction. The plan serves as a guide for Creighton's fundraising efforts across all nine of its schools and colleges.
"Words cannot express my gratitude to the donors who have invested in our students, faculty, academic programs, campuses and future," Hendrickson said. "At Creighton, we promise our students a transformational experience. Because of the tremendous, ongoing support we receive from donors, we will continue to deliver on that promise."
A primary fundraising focus in fiscal year 2021 was Creighton's flourishing health sciences enterprise. Donors responded with transformational gifts in support of three projects:
In May, Creighton celebrated the ceremonial groundbreaking of the new CL Werner Center for Health Sciences Education, a new five-story facility that will dramatically change the west side of campus. About 5,900 medical, nursing, physician assistant, occupational therapy, physical therapy, pharmacy and behavioral health students, faculty and staff will use the facility.
Creighton completed construction of the Virginia G. Piper Charitable Trust Health Sciences Building, home of the University's health sciences campus in Phoenix. With the opening of the facility in the fall of 2021, Creighton became one of the nation's largest Catholic health professions educators.
In January, the University announced a $25 million gift from an anonymous foundation to establish the Arrupe Global Scholars and Partnerships Program, which will support students and faculty working to educate future servant leaders and improve the health and well-being of the international poor.
Additionally, donor support drove significant renovations to the Mike & Josie Harper Center – to accommodate surging enrollment in the Heider College of Business – as well as upgrades to enhance the appearance of the 24th Street corridor, making the bustling heart of campus safer for students and the Omaha community.
Another top fundraising priority in fiscal year 2021 was student scholarships, key to increasing access for high-ability first-generation students and students from underrepresented backgrounds.
Other areas supported by donors included mission-based programs, academics, faculty support and development, research, student services, Athletics and more.