Featured Testimonial About Creighton University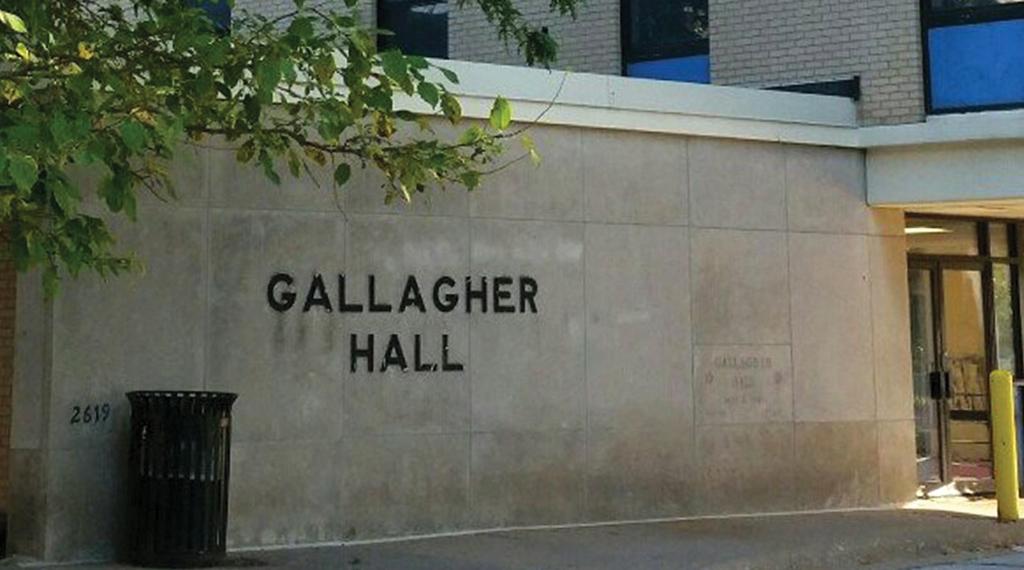 Despite the many challenges ahead, we're starting a new semester at Creighton on a note of cautious optimism.
We're also looking to 2021 as a chance to celebrate many of our own historical milestones, embracing the foundations that make our 143-year-old University resilient in the face of hardship and forever forward-looking.
Here are more than a dozen Creighton anniversaries we'll observe in 2021.
(And speaking of anniversaries in 2021, save the date: Reunion Weekend, June 3-6, 2021.)

100 years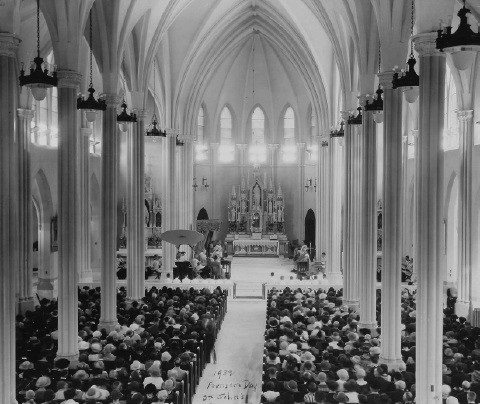 1921 — St. John's expands
Between 1920-22, the church doubled its capacity with a series of expansions. More than 50 years later, St. John's east tower received a 60-foot steeple and the hands for its clock. The steeple and clock hands were a gift from the family of a longtime School of Medicine professor.

1921 — The School of Law moves to campus
Originally housed in the Edward Creighton Institute in downtown Omaha, the School of Law was founded in 1904 as a joint project with the Omaha Bar Association. In 1921, the law school decided to move to Creighton's campus — a most judicious ruling that Creighton's upheld for 100 years and counting.

99 years
1922 — The Creightonian debuts
Ninety-nine years ago this fall, Creighton students started a newspaper. The first issue's editorial read:
"The function of a newspaper has been described as the fresh, timely and interesting presentation of news. Add to this an intelligent interpretation of the more important items, and you have a fair sample of the modern newspaper. This the Creightonian will endeavor to be at all times.
"At Creighton, a student paper is a new experiment, but one that has proven successful at other colleges. The Creightonian, therefore, sets out on its course with the brightest and loftiest of ambitions."
The first issue …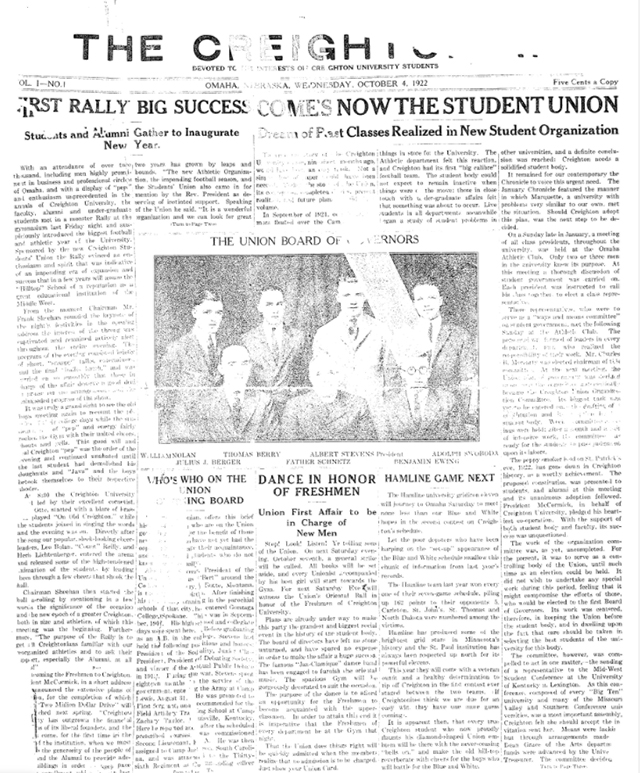 80 years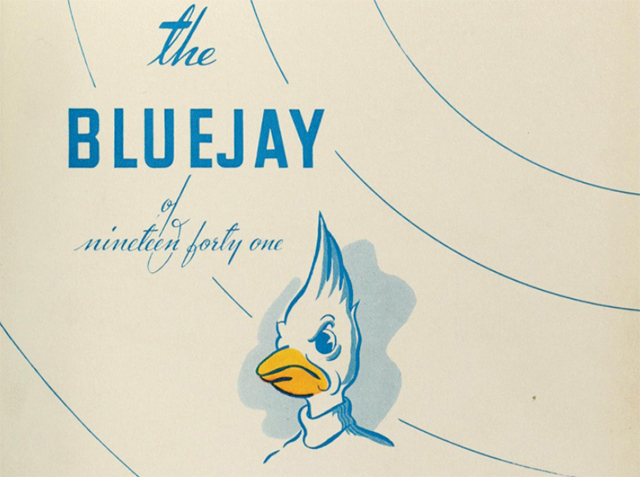 1941: Billy begins 
In 1923, the Omaha Bee newspaper ran a contest to name Creighton's mascot. The winner: a blue jay — a bird known for its high intelligence, bold behavior and blue hue akin to Creighton's primary color.
For years, the mascot was an ornithologically correct depiction of Cyanocitta cristata. Then, in 1941, an anthropomorphized bird named Billy Bluejay made his debut in the Creighton yearbook.
The original Billy was … well, he was a very angry bird. (This was perhaps intended as a fitting tribute to the species itself, which is prone to aggression and agitation.)
Across dozens of yearbook pages, the surly Billy engaged in all aspects of campus life — from voting to theater to athletics — never losing his scowl.
Over the next 80 years, Billy lightened up quite a bit, evolving to the inveterate optimist we know and love today.
Read more about the birth of Billy

1941: Western Union screens for Creighton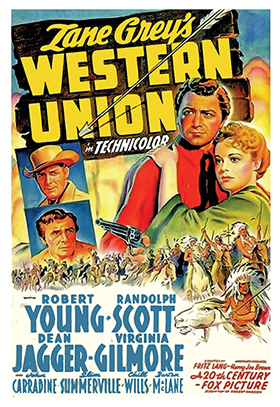 Fritz Lang's acclaimed technicolor Western stars Oscar winner Dean Jagger as Edward Creighton, chronicling the University founder's struggle to build 1,100 miles of telegraph line between Omaha and Salt Lake City.
The film's depiction of the 1861 events leaves a little to be desired in the accuracy department. But Western Union nonetheless received rave reviews from the Creighton University representatives who first screened it in Omaha.
Learn more about Edward Creighton's role in the first transcontinental telegraph
75 years
1946: Creighton ends its football program
In 1942, Creighton suspended its basketball and football programs for the duration of WWII. Four years later, finances forced the University to drop football permanently.
Creighton football played its first game in 1900, going on to win three conference titles.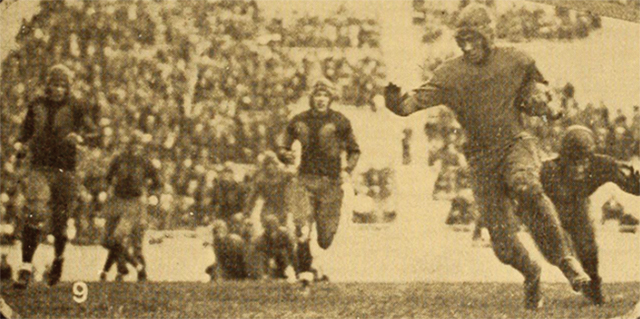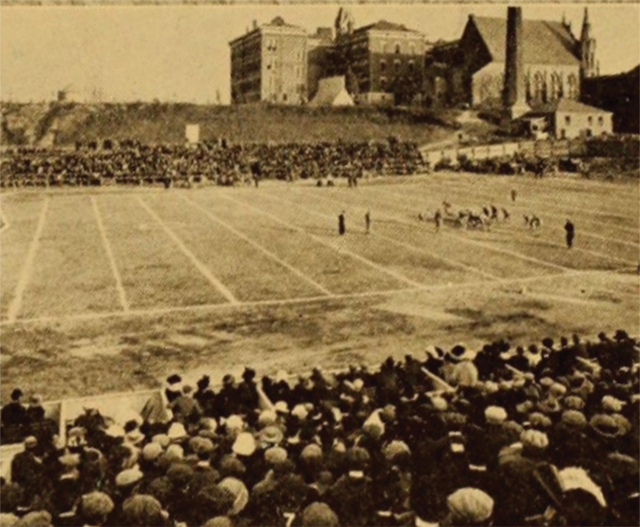 60 years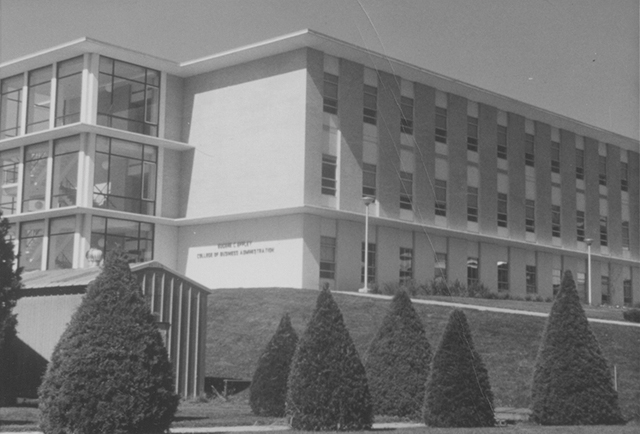 1961: The Eugene C. Eppley College of Business Administration Building opens
The building was constructed in a time of great growth at Creighton. (A time not unlike 2021.) In 1961, Creighton also added a new library and residence hall. (See below.)
The Eppley Building was later renovated in 1996 and 2013, and has become the headquarters for the College of Arts and Sciences.
In 2011, the later-to-be-named Heider College of Business moved into the Mike and Josie Harper Center, which has since been expanded and renovated to accommodate the rapidly rising number of business students. In the past decade, the Heider College of Business' undergraduate enrollment has surged 75%, graduate enrollment 25%.
Read more about the how Heider College of Business is expanding its impact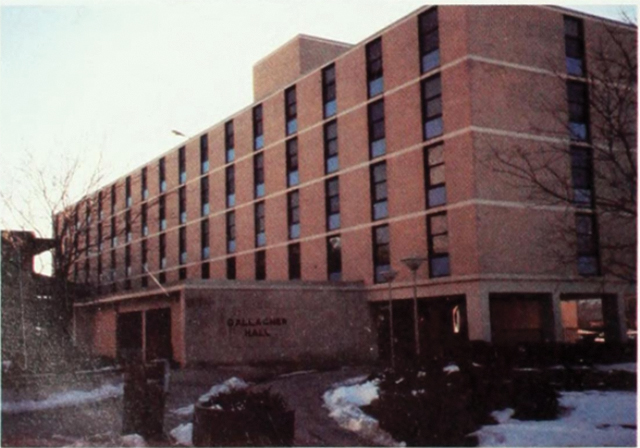 1961: Gallagher Hall opens
The first residence hall on campus constructed for women, Gallagher would later become a co-educational rite of passage for freshmen.
For anyone feeling nostalgic for the old hall, please enjoy this 360-degree virtual tour of a Gallagher Hall room.

1961: The Reinert-Alumni Memorial Library  opens
The library introduced many new services and features to Creighton — typing rooms, audio sections for listening to records and a crew of custodians tasked with maintaining silence for the sake of study and scholarship.
Shortly before opening day, staff used empty beer cases from a local brewery to move nearly 120,000 volumes from Creighton Hall to the shelves of the new library. In 60 years, the library has tripled its number of books. Its total number of aggrieved shushes remains unknown.
One fun fact: The library opened on the 100-year anniversary of Edward Creighton linking the east and west ends of the transcontinental telegraph wire.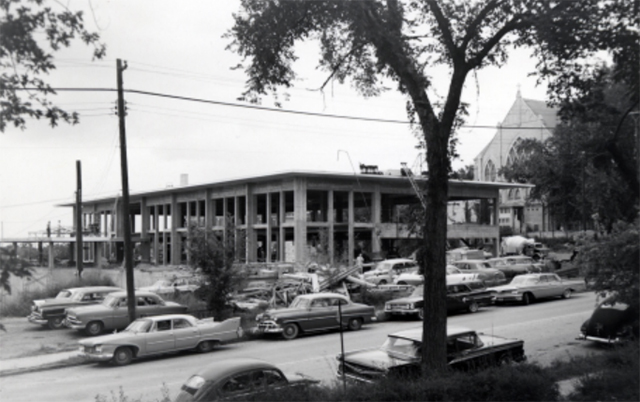 50 years
 1971: Creighton University, PhD
Fifty years ago, the Graduate School conferred its first PhD. Today, Creighton offers doctoral degrees in business, nursing, leadership and natural science.

1971: The College of Nursing goes solo
Creighton first added nursing to its curriculum in 1928, but it wasn't until 1971 that the College of Nursing became a freestanding college.


35 years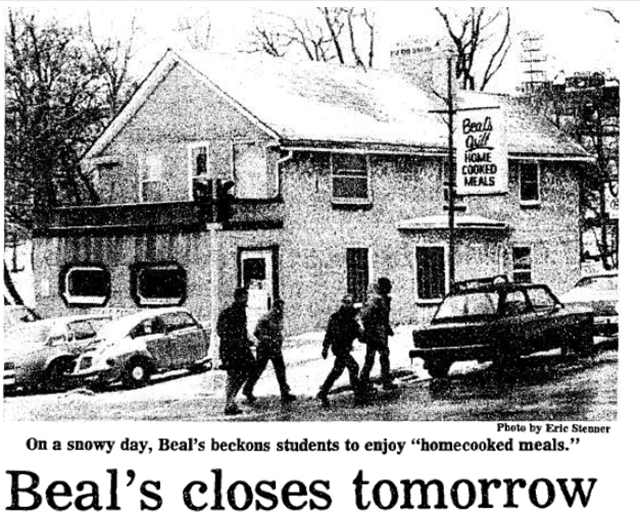 1986: Beal's closes its doors
For nearly five decades, Beal's Grill stood at the corner of 24th and California Streets. The small café with the horseshoe counter served up milkshakes, BealBurgers and a nonstop stream of affectionate insults.
Before Creighton added a food service, Beal's served 900 people daily. The eatery's family of owners took a personal interest in all of them, especially the students, often offering them (sometimes unsolicited) advice to go with their coffee and donuts.
A few years before closing Beal's, owner Howard Fiedler reflected on his more than 30 years working at the restaurant:
"I have a lot of fun with the people who come in, especially the Creighton students. They have changed over the years, but they all have one thing in common — they're good kids."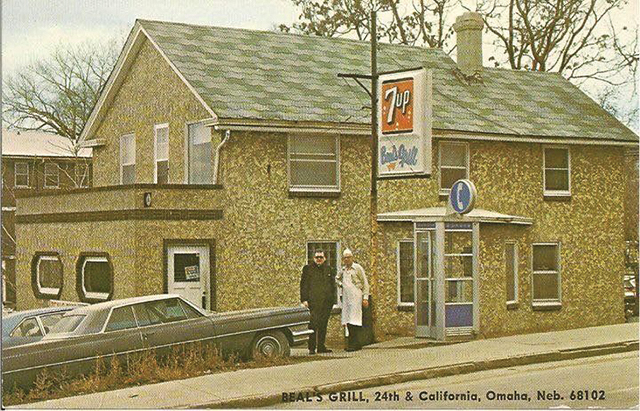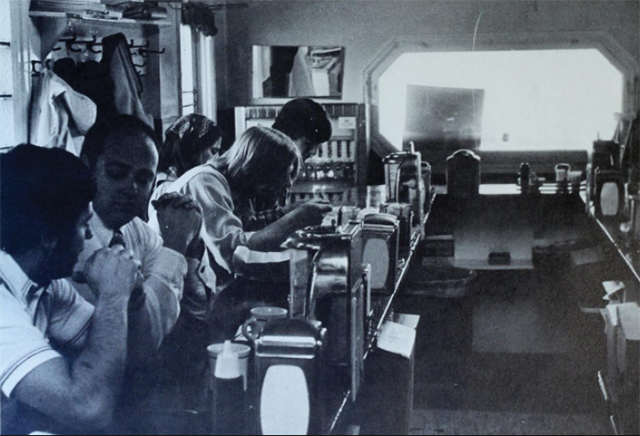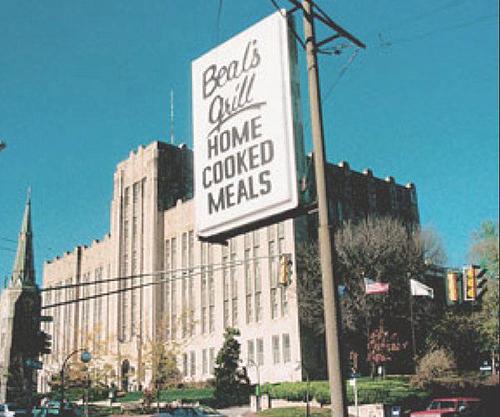 30 years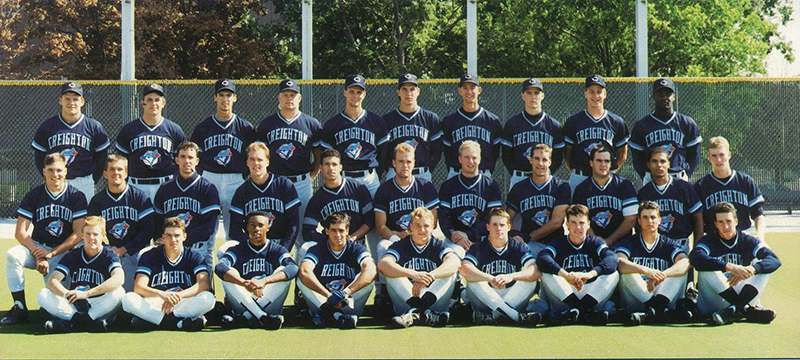 1991: Bluejays go to the College World Series
Creighton Bluejays baseball has made one College World Series appearance, in which they played what's considered to be one of the most memorable games in series history.
Drawing a record crowd to Rosenblatt Stadium, the seventh-seeded Bluejays suffered a 3-2, 12-inning loss against their rival Wichita State Shockers.
Creighton bounced back in the elimination game, besting Long Beach State, 13-4, and scoring one more shot at the Shockers. But Wichita State routed them, ending Creighton's season a few games shy of the national championship.
In 2016, the 1991 players became the first team inducted into the Creighton University Athletic Hall of Fame.

25 years
1996: Creighton adds B+ grade 
After long debate and careful consideration, Creighton added the B+ to its grading system in the spring semester of 1996. It was added, faculty and administrators said at the time, to bring more precision to academic achievement. Prior to the B+'s debut, Creighton had just one half-grade: the C+.
The addition of the B+ was a minor controversy with students. Some worried it stood as a new barrier to the coveted A. But in the Creightonian, a business student with a healthy outlook seemed to put the matter to rest:
"(The B+) is good in a way because everyone struggles for the extra point."