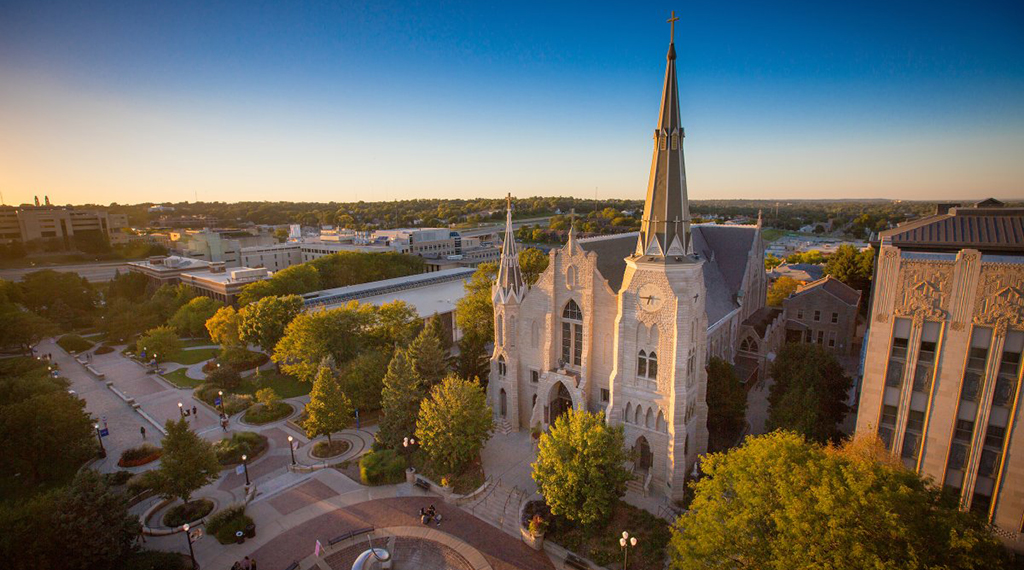 A VIRTUAL REUNION LIKE NO OTHER —
In 2021, we're bringing Reunion Weekend to you!
Wherever you are the weekend of June 3–6, 2021, we'll be offering creative ways for you to reconnect virtually with your former classmates.
We will provide an entirely virtual experience that's fun, meaningful and, above all, safe for everyone.

Activities will include —
"After the Flood" discussion with author Kassandra Montag, MA'11, and Bridget Keegan, PhD, dean of the College of Arts and Sciences. Read more about Montag

Recent Alumni Craft Cocktail Making

Charcuterie Board Building in honor of National Cheese Day!

Plus — Yoga, Mass with a marriage blessing, painting lessons, a Jesuit speaker series kickoff and town halls for your school or college!
Have questions? Interested in becoming a Reunion Weekend volunteer or class ambassador? Please contact alumni@creighton.edu.
Class gift
You can celebrate your reunion with a class gift!
You can support any area, but we encourage making a gift to scholarships, especially to the school or college you graduated from.
You know the value of a Creighton education. This is an experience unlike any other. Scholarships offer the Creighton opportunity to even more excellent students.
With your help, thousands more can join you as Jesuit-educated leaders building their own Creighton legacies!

Reunion celebrations
This year, we will combine our reunion celebrations for 2020 and 2021. That includes the classes of 1960, 1965, 1970, 1975, 1980, 1985, 1990, 1995, 2000, 2005, 2010 and 2015; and the classes of 1961, 1966, 1971, 1976, 1981, 1986, 1991, 1996, 2001, 2006, 2011 and 2016!