A gift to the Creighton Fund means a gift to the general fund of the University. This allows us to channel your support into Creighton's greatest and most immediate areas of need for our students, faculty and staff.
When you give to the Creighton Fund, you're supporting scholarships, research, academic excellence, innovation and so much more. You're helping Creighton form leaders educated in the Jesuit tradition and ready to set the world on fire.
Give to the Creighton Fund today!
Every gift counts. Most gifts to the Creighton Fund are less than $250. But together they add up to hundreds of thousands of dollars for the University every year!
Contact Us
University Relations
402.280.2740 | 800.334.8794
Fax: 402.280.3183
giving@creighton.edu
The Creighton Fund
Our donors make a huge difference, one gift at a time.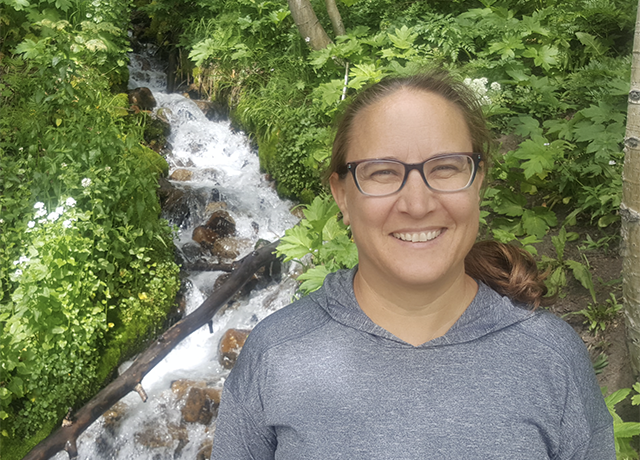 Why I give to the Creighton Fund
A local Creighton alumna on why she supports the fund that helps the University meet its greatest areas of need.
Read the story
Scholarships
It all starts with scholarships. Tuition alone doesn't fully cover what it costs to educate our students. In fact, it only covers about two-thirds of it. About 98% of our students receive financial aid or scholarships. Last year alone, Creighton awarded nearly 1,900 scholarships to students across all schools and colleges.
Scholarships are the University's No. 1 fundraising priority. When you support scholarships, you help our students manage costs and alleviate debt load. But more than that, you give them a transformative sense of belonging, purpose and personal growth.
The result? A new generation of service-minded advocates ready to face the future and improve our world.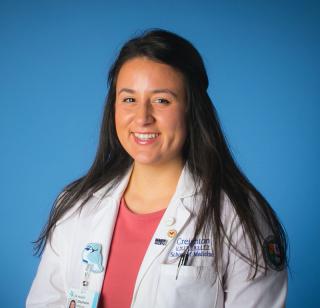 Thank you for your support!
"When you support scholarships, you're not just changing my life. You're changing my family's, too. I'm tearing up just thinking about how much it means to my mother that I'm getting a great education and studying to become a physician. Thank you for helping me come to Creighton. Thank you for helping me make my parents proud."
— Stephanie Miljkovic, School of Medicine
The Creighton Society
We love to recognize the difference our donors make.
One of our favorite ways is through the Edward and Mary Lucretia Creighton Society, honoring those who have made annual Creighton Fund contributions of $1,000 or more to the University. These are the alumni and friends who, gift by gift, are transforming the University for generations to come.
The Creighton Society celebrates supporters who make annual gifts at the following levels:
Magis Circle: $25,000 and higher
Ignatian Circle: $10,000 – $24,999
Jesuit Circle: $5,000 – $9,999
Founders' Circle: $2,500 – $4,999
Sustaining Circle: $1,000 – $2,499
Interested in joining? Contact University Relations at 402.280.2740 or giving@creighton.edu.