Snow. Wind. Cold.
Long. Gray. Dreary.
And yet ... Nebraska winters have their aesthetic perks, too.
Please enjoy this running gallery of photos of a snowy Creighton. We hope the beauty herein provides a nice balm to the existential windburn the season brings.
Note: Campus is currently restricted to students and essential faculty and staff only. Some of the photos in the gallery were taken prior to the pandemic. Archive photos were primarily pulled from old Creighton yearbooks.
Have old photos of Creighton (snowy or otherwise) from when you were a student? Share them with micahmertes@creighton.edu.
Snowy Creighton image gallery
Click the first photo to swipe through the gallery. You can use arrow keys on desktop.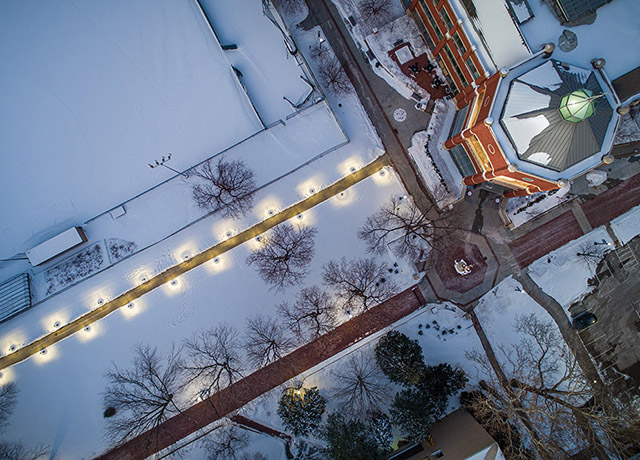 9 gorgeous aerial views of a snowy Creighton campus at magic hour
Take an aerial tour of campus with this collection of recent photos.
Read the story