Featured Testimonial About Creighton University
Why not take a short and merciful break from it all with some aesthetically pleasing and nostalgia-inducing images of our beautiful campus?
Here are nine gorgeous views of Creighton's snowy campus recently taken via drone. A place you love, drenched in magic hour, standing firm against the realities of a harsh Nebraska winter.
Admittedly, images of campus buildings might lack the therapeutic power of, say, a gallery of puppy photos. Nonetheless, please enjoy this virtual sky tour of Creighton University.
(Note: This post was written and photos were taken before the recent heavy snowfall in Omaha.)

Sun sets on campus.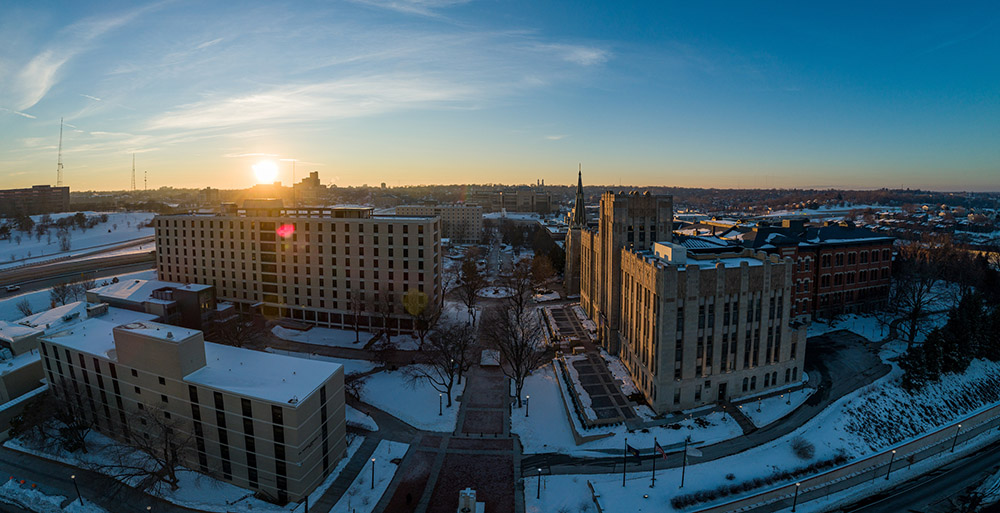 A little closer, at a slightly different angle.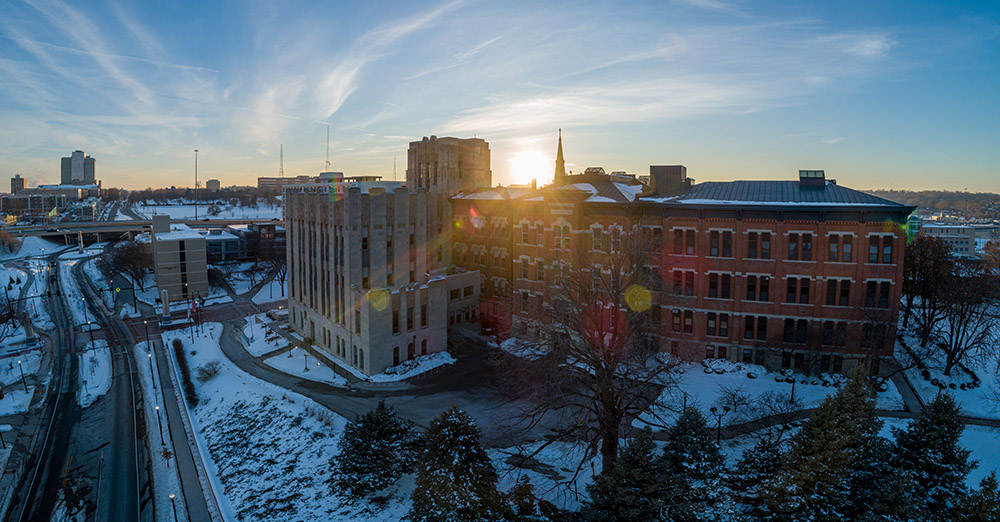 Turning around now ... hey, there's McGloin.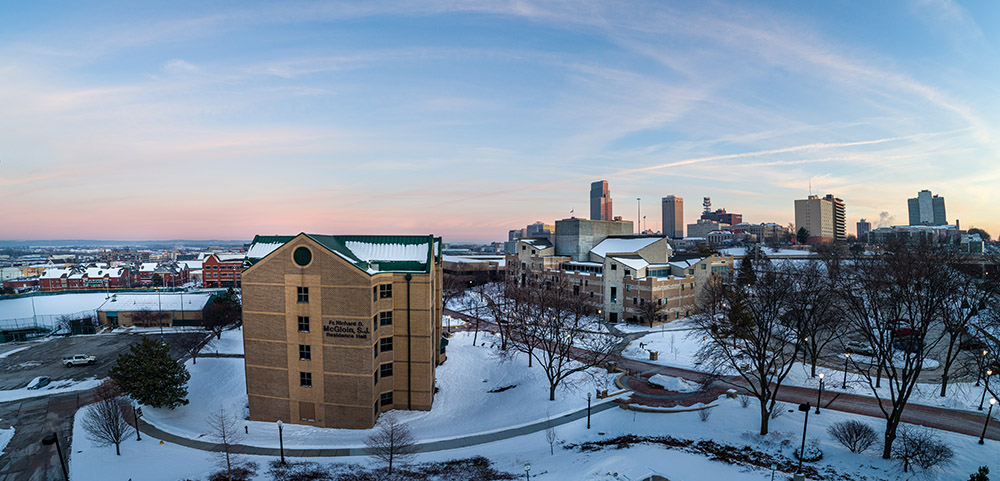 Let's get a closer look.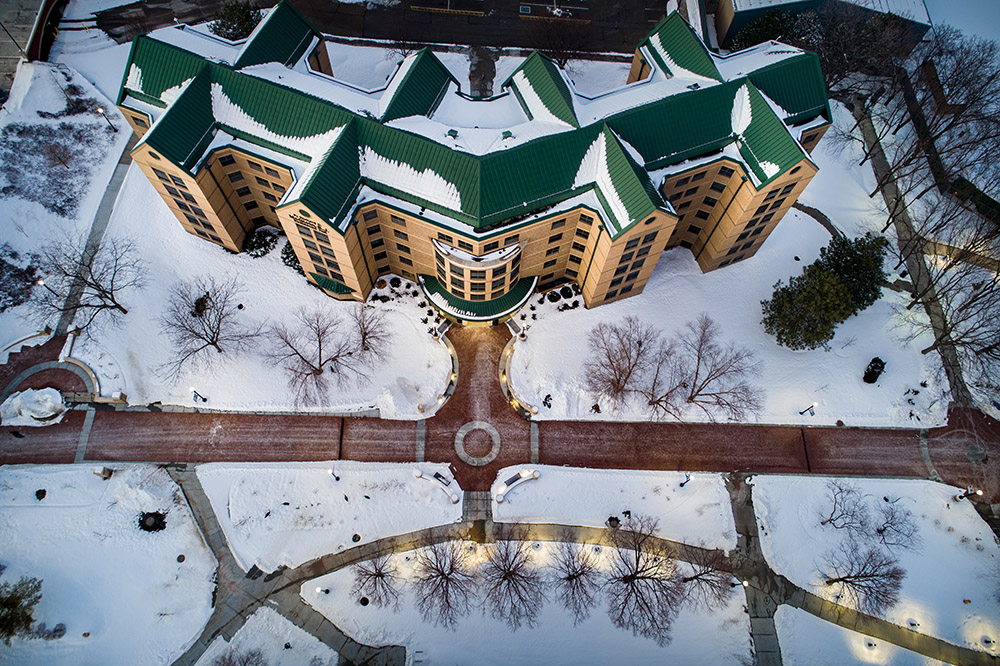 Another angle ...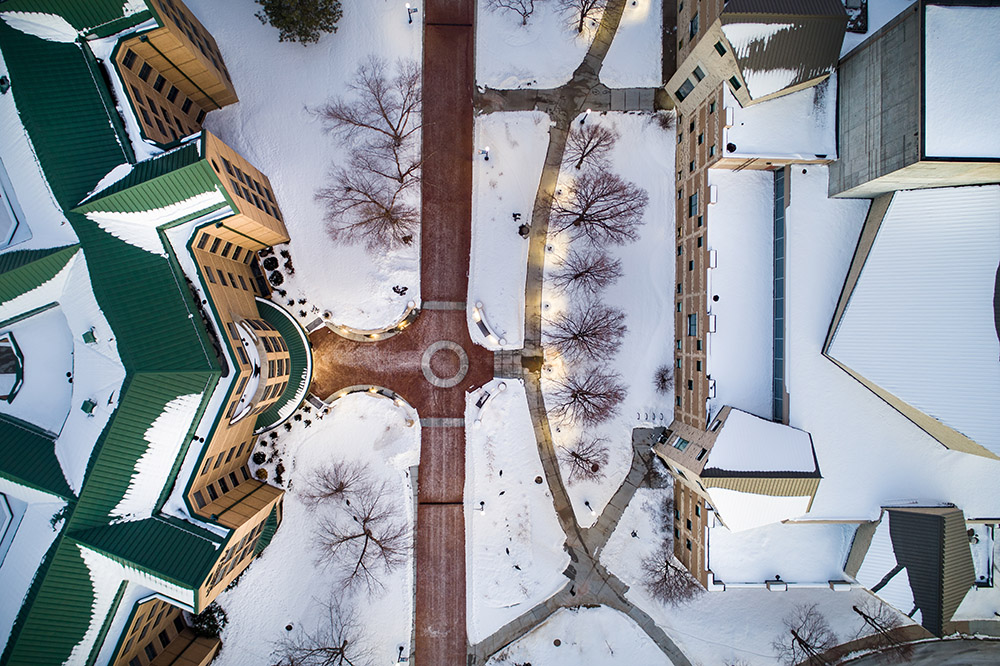 There's the Harper Center looking toward downtown.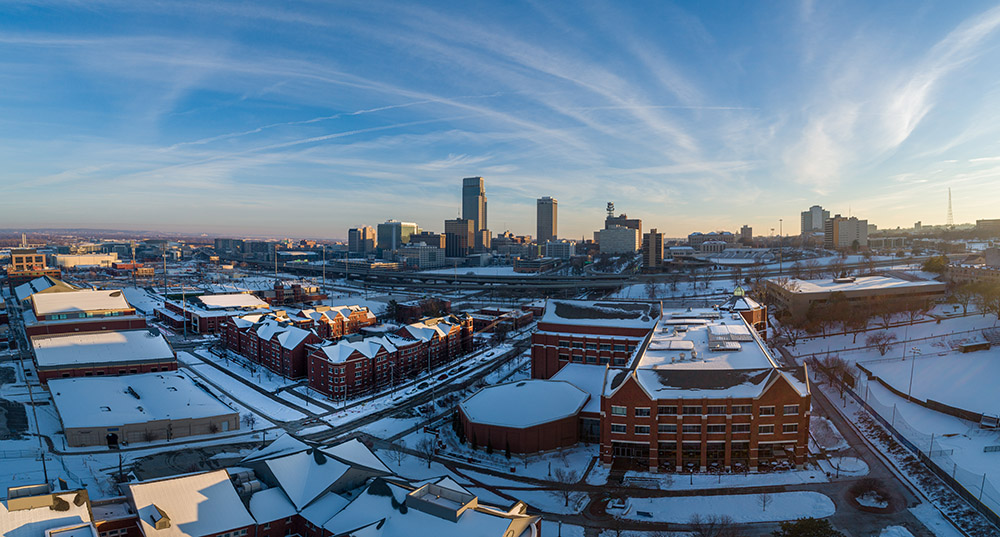 (Whooshing noise, drone speeds ahead, looks down)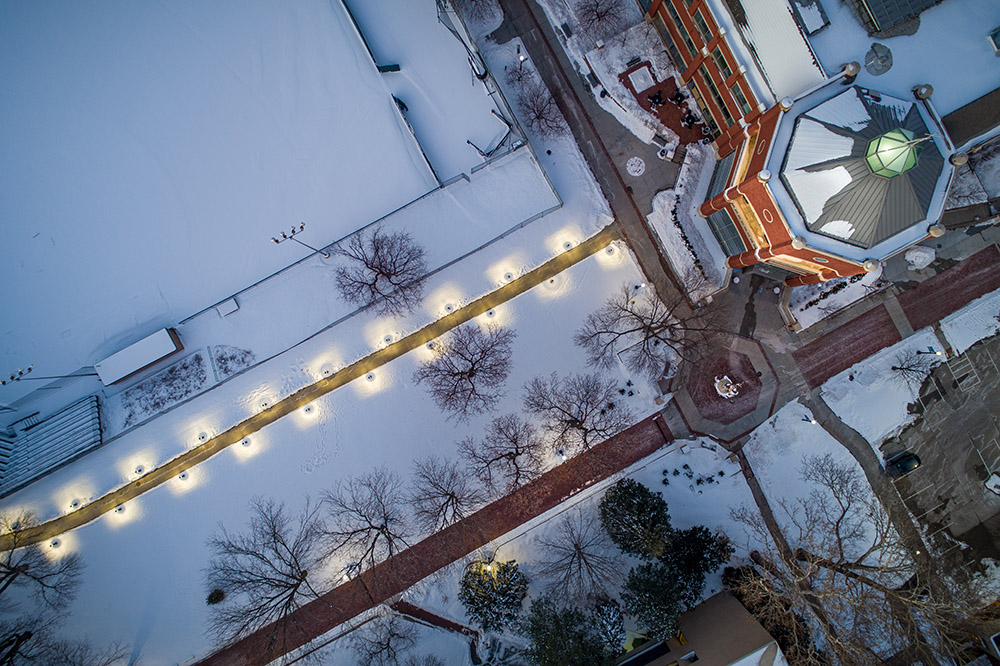 Let's head back west while the light's still good to get a few wider shots ...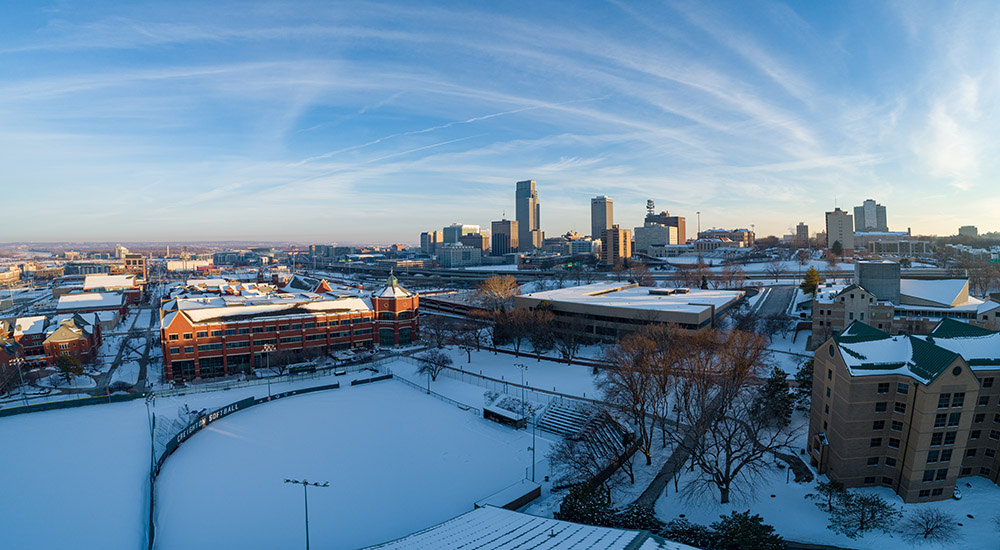 And the grand finale. Creighton University. Omaha, Nebraska.