Featured Testimonial About Creighton University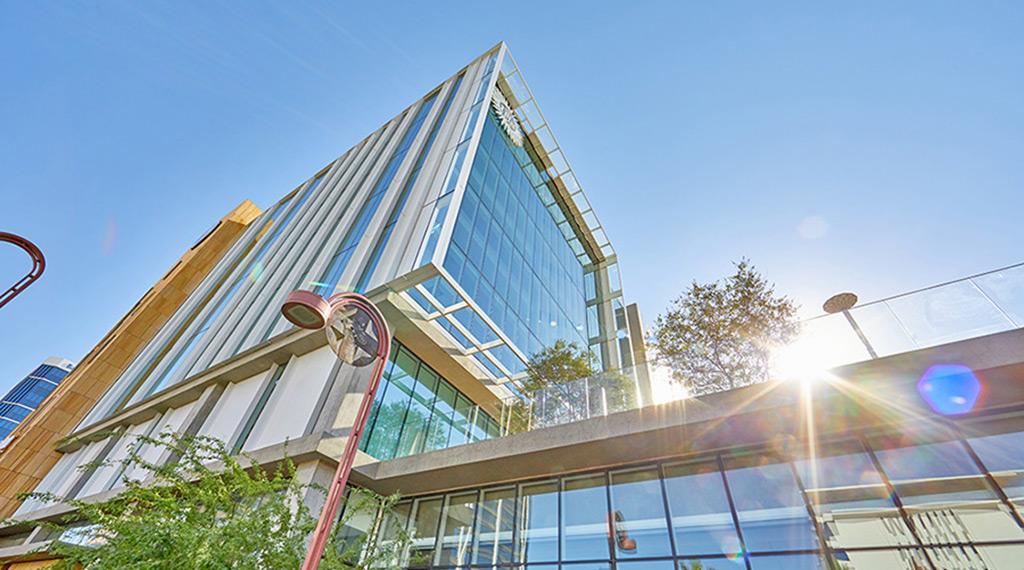 This month, Creighton inaugurated one of the largest expansions in its history — with the grand opening of the Virginia G. Piper Charitable Trust Health Sciences Building, home of the Creighton Health Sciences Campus – Phoenix.
Creighton leaders, community partners and a group of alumni, parents and friends instrumental in the construction of the campus celebrated the new facility with a ribbon-cutting and dedication.
The nearly $100 million facility makes Creighton the nation's only Catholic university with two comprehensive health sciences campuses, educating more professional health sciences students than any other Catholic university. The campus will accommodate nearly 900 students — including future physicians, nurses, occupational therapists, physical therapists, pharmacists and physician assistants — Jesuit-educated leaders bringing high-quality care to the fastest-growing city in the nation.
To celebrate one of the most transformative moments in Creighton's history, we wanted to share photos from the grand opening event, along with images offering a more detailed look at the building itself.
Learn more about Creighton's Phoenix campus.
* * *
Creighton has officially opened its health sciences campus in Phoenix.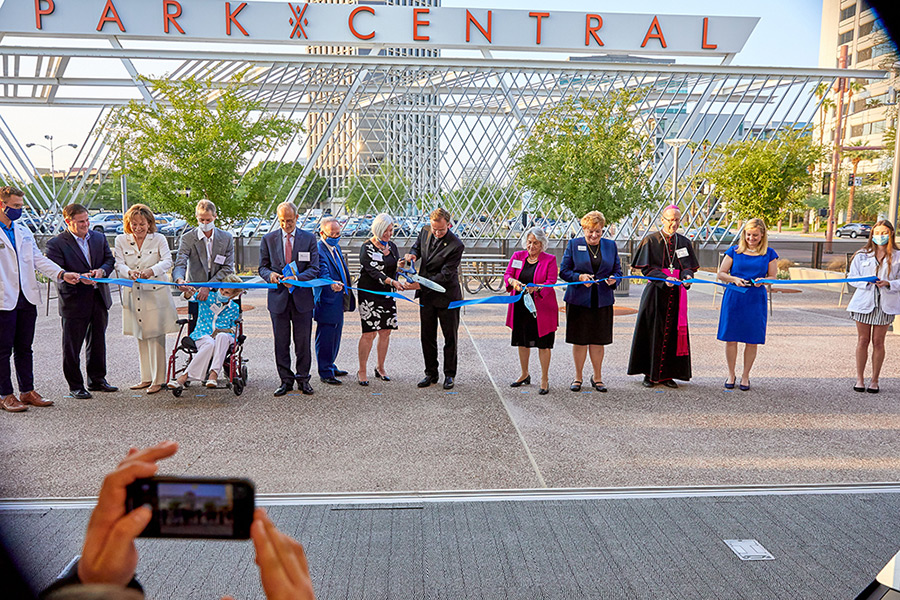 For the grand opening event, campus leaders and community partners discussed what the facility will mean for the University and patients in the region.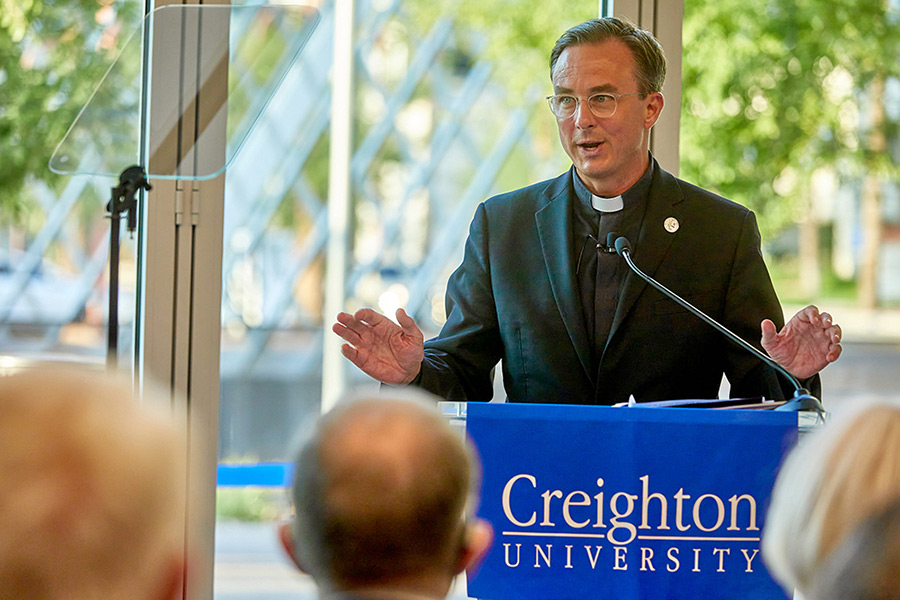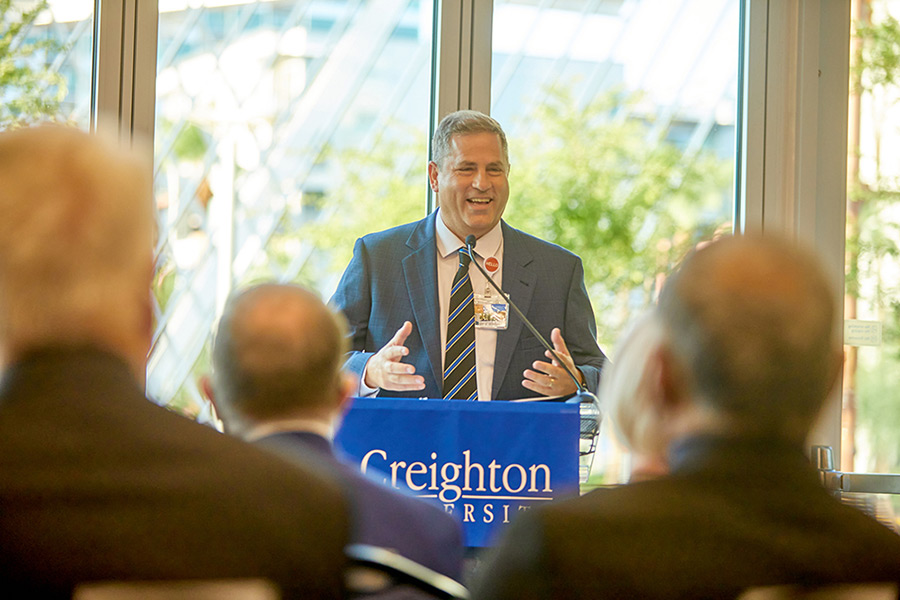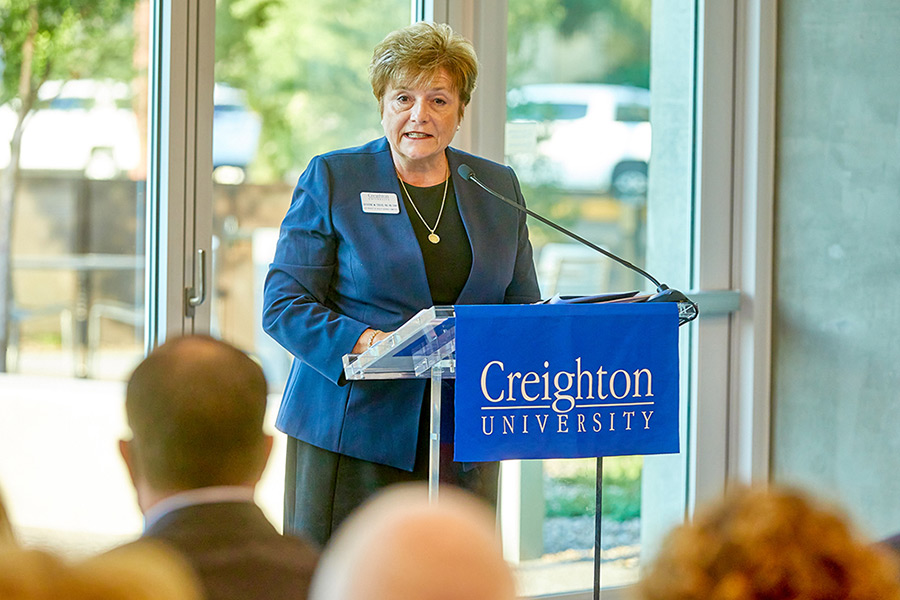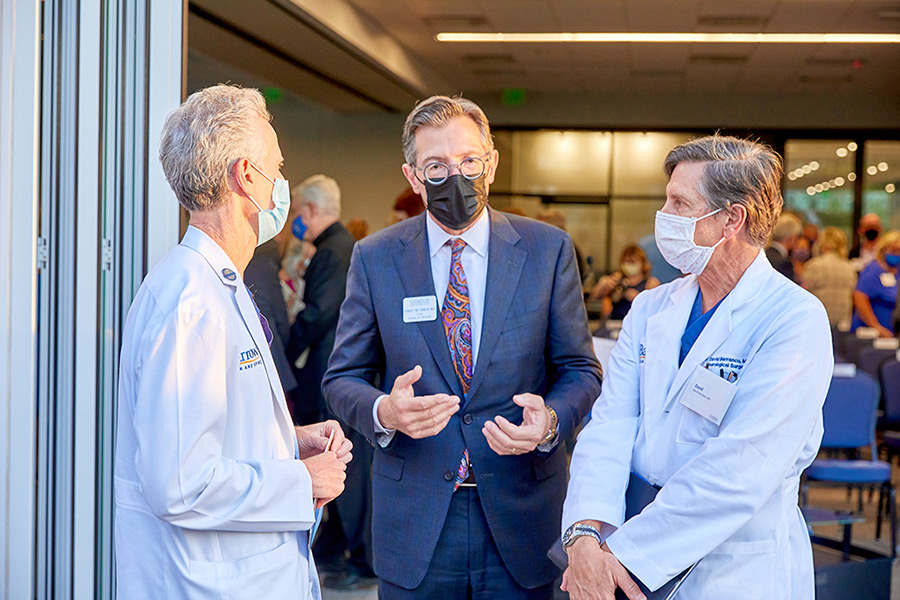 Here's a short video of the ceremony:

The event followed an exciting summer for the Phoenix campus, as Creighton welcomed the first cohort of M1 students to use the new facility.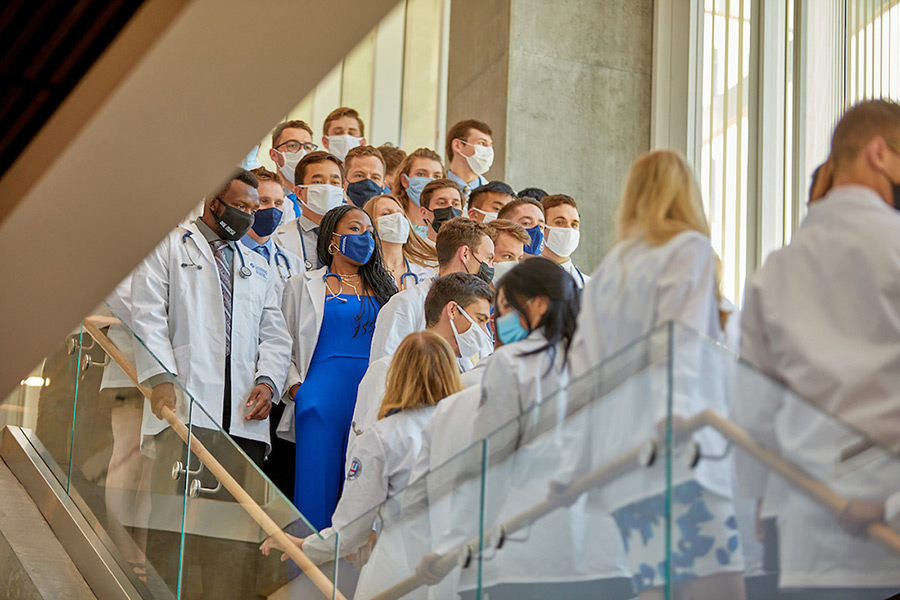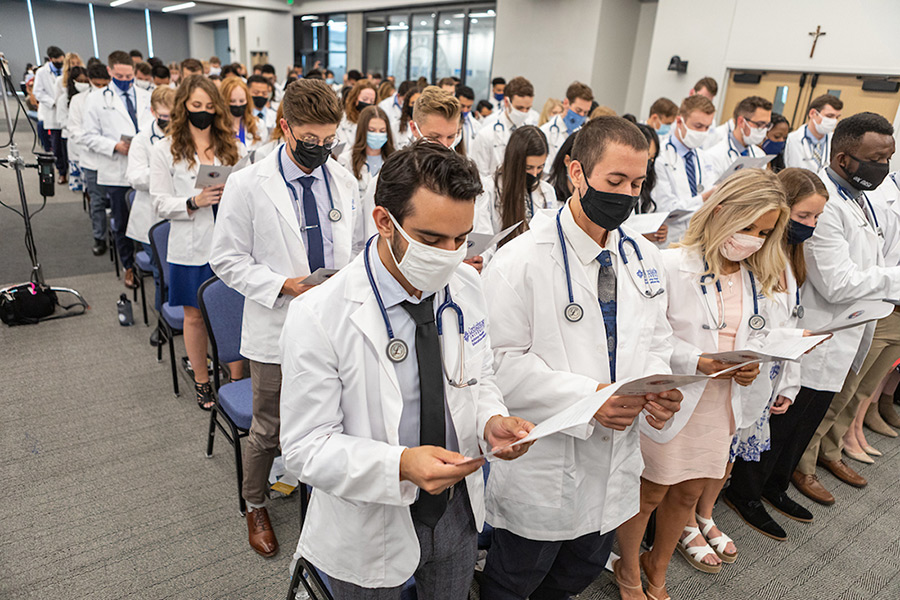 Let's take a more thorough look at the state-of-the-art facility itself, designed by RDG.
According to RDG, the facility's "sustainable design elements, including a high-performance façade and outdoor well-being spaces, respond to the natural surroundings to enhance the environment and emphasize collaborative learning."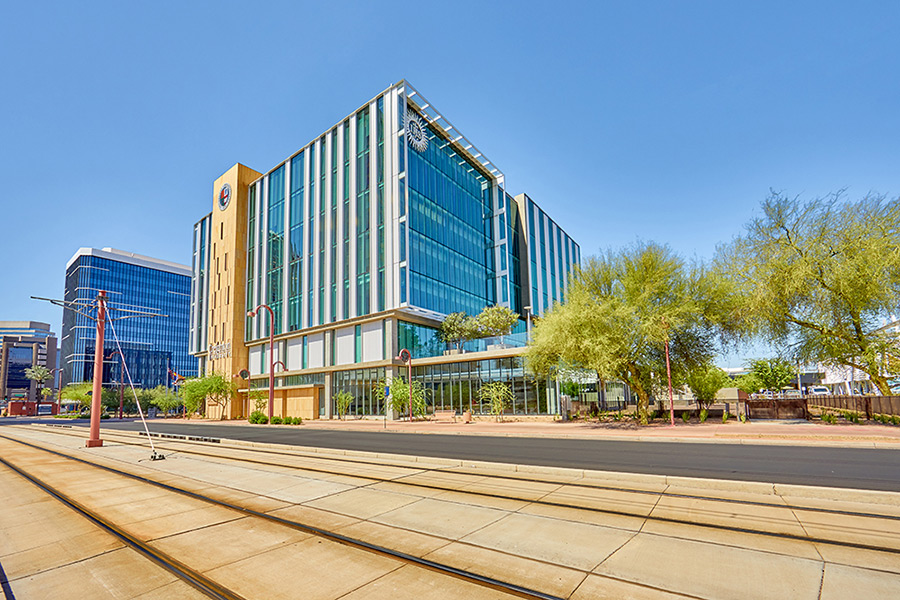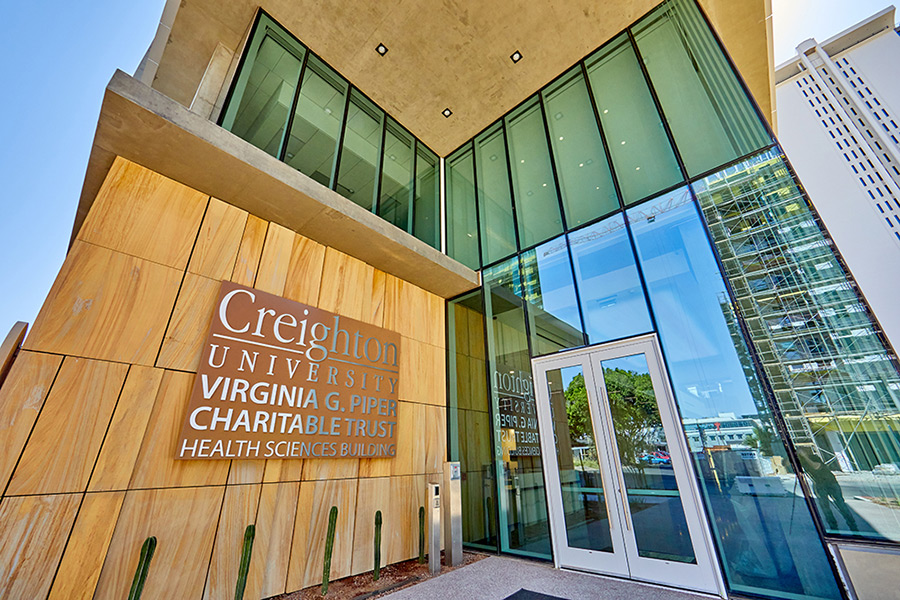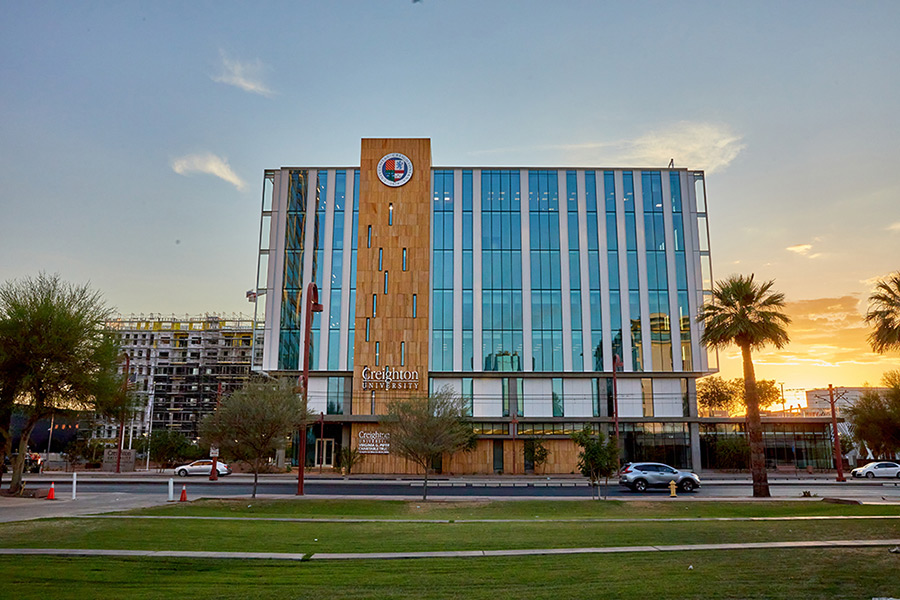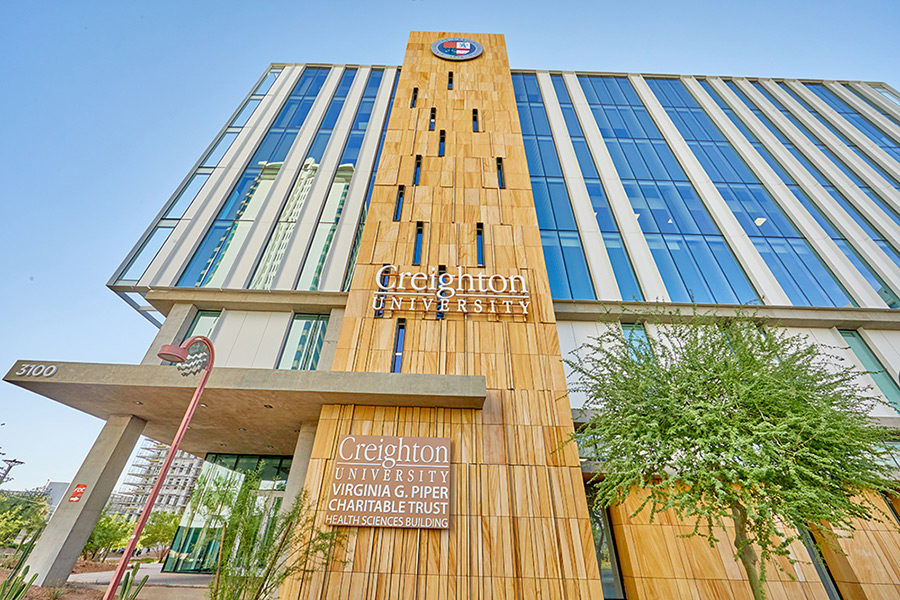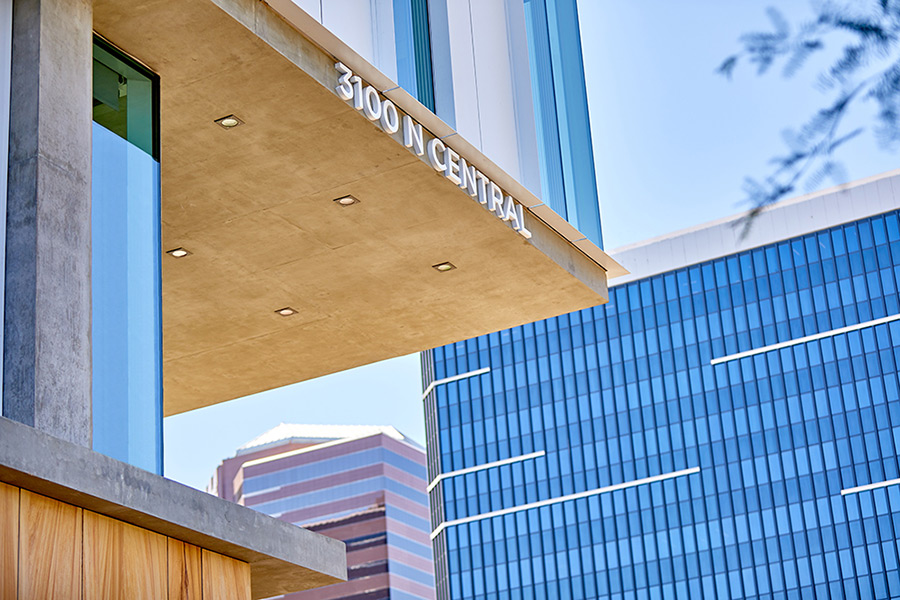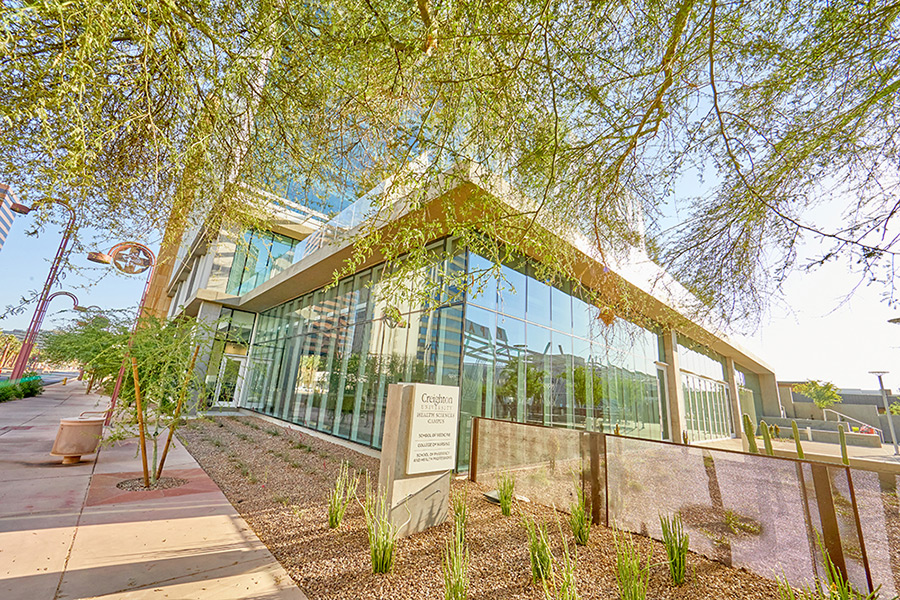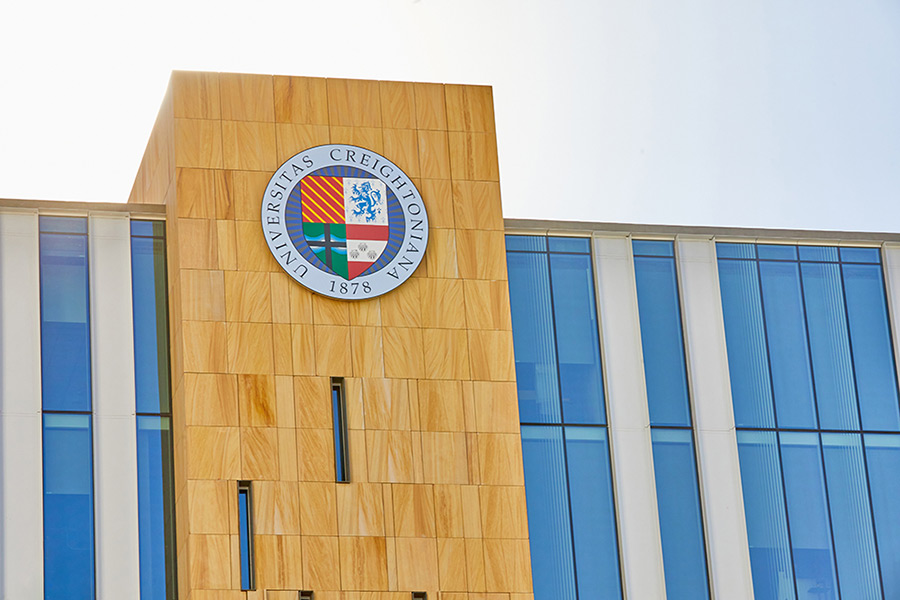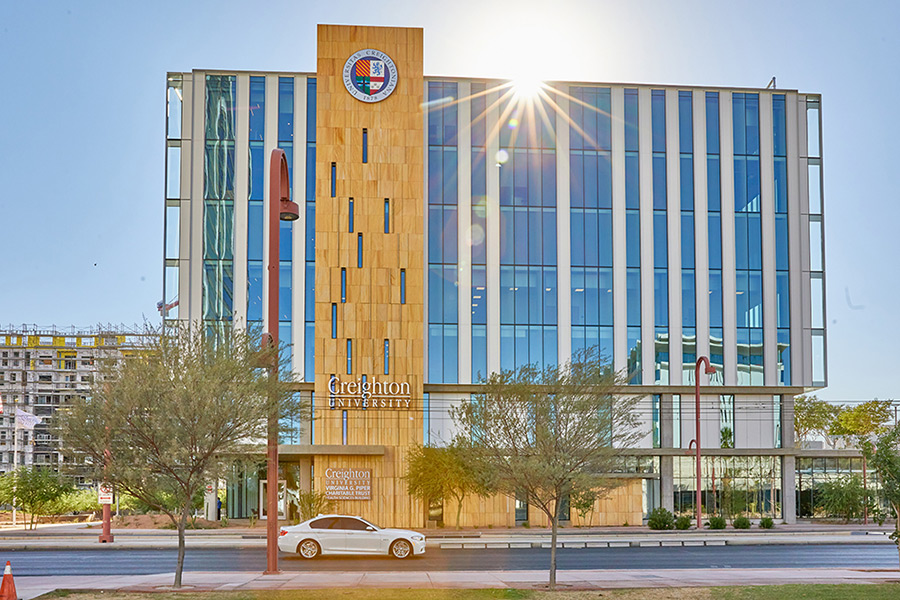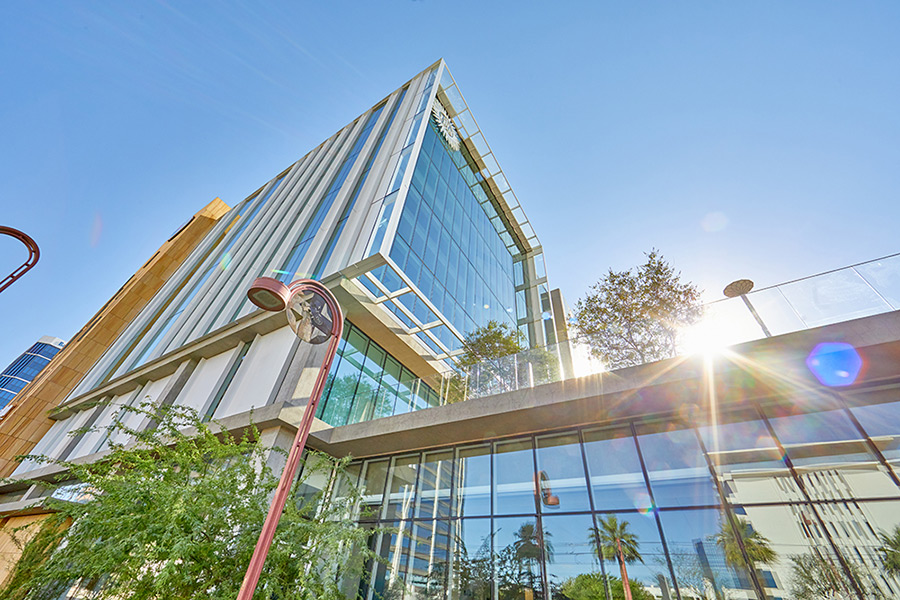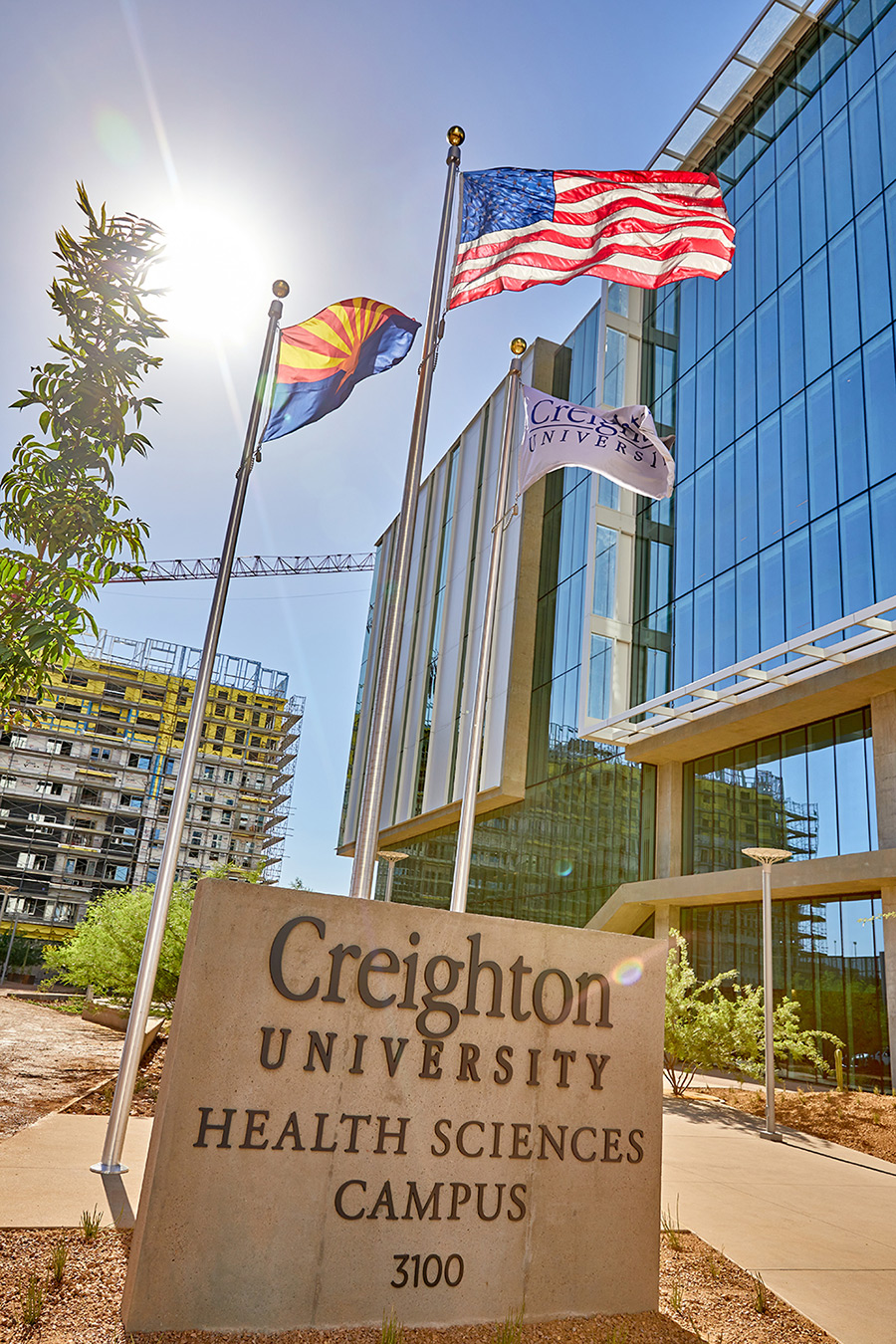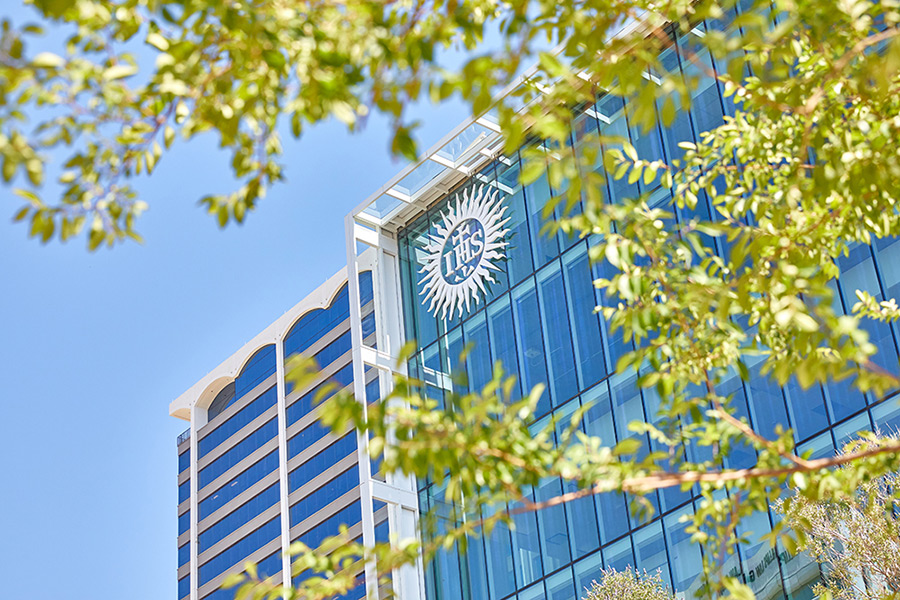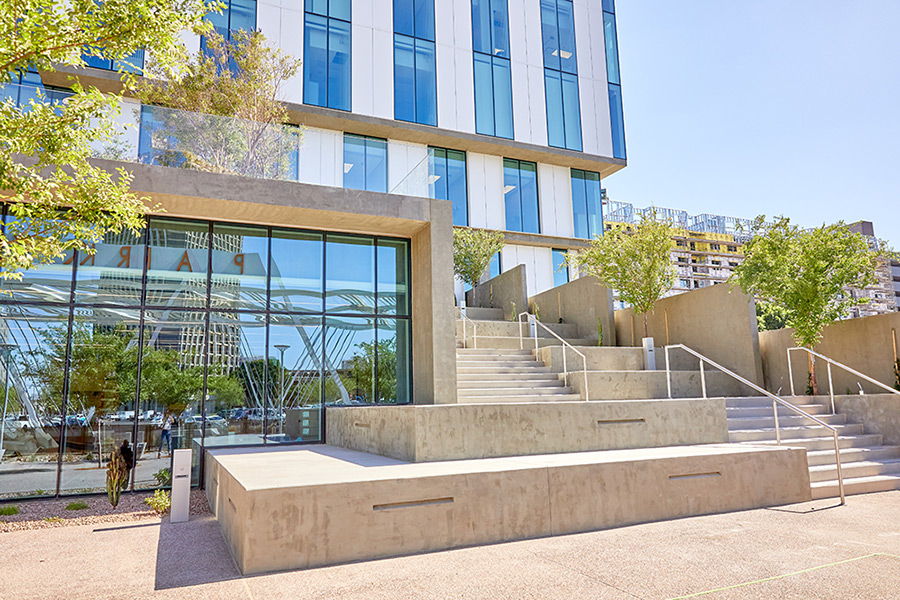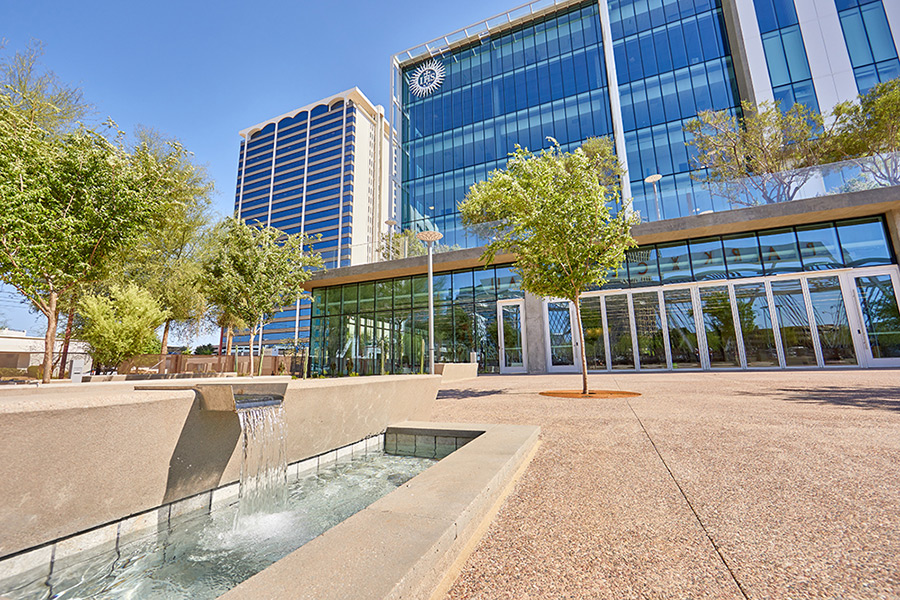 RDG took inspiration from "Creighton's education ethos, Cura Personalis (care for the whole person), to create spaces that emphasize occupants' physical, mental, social and emotional well-being."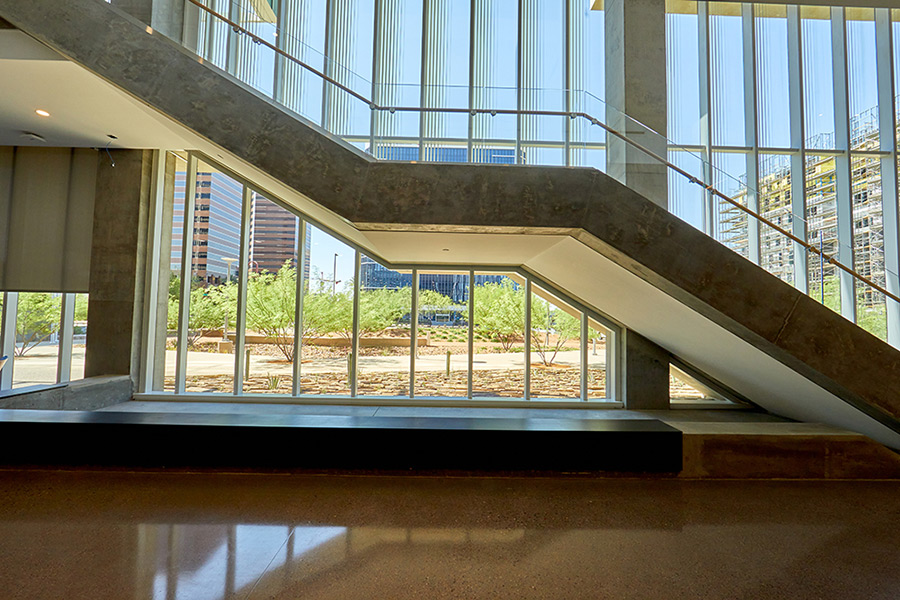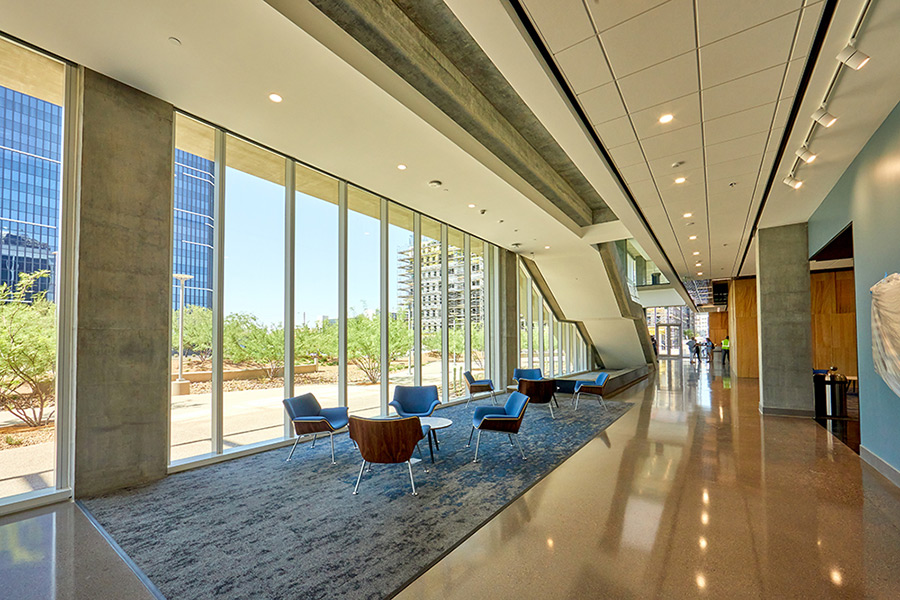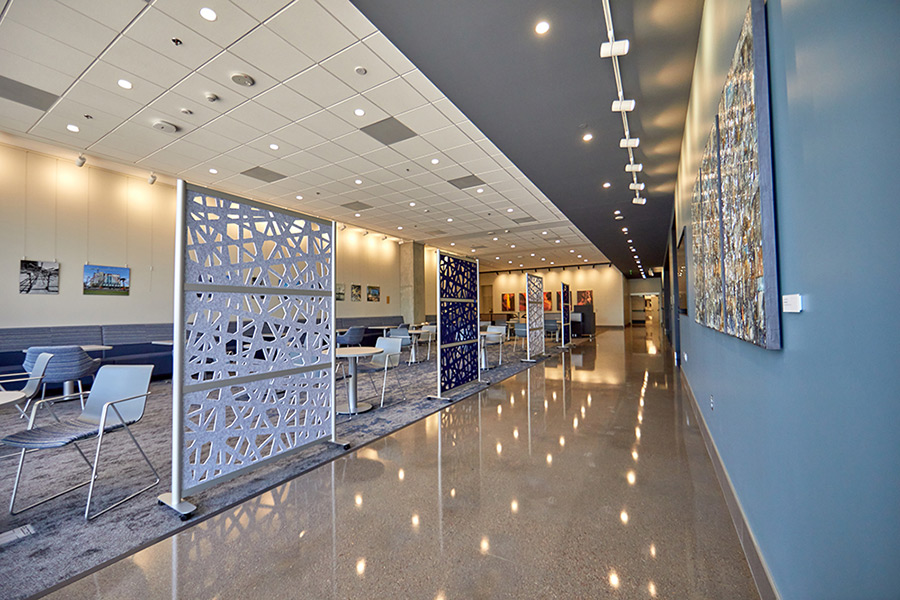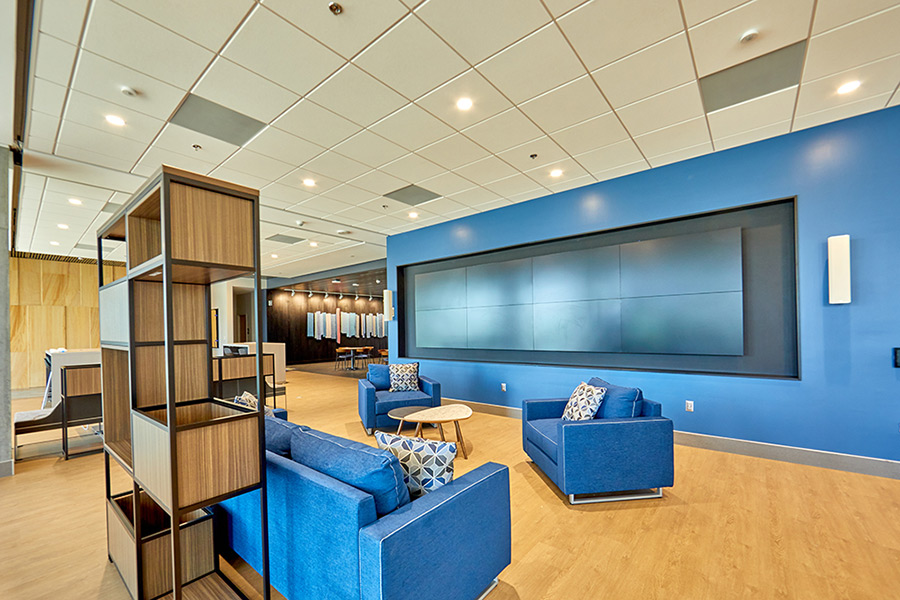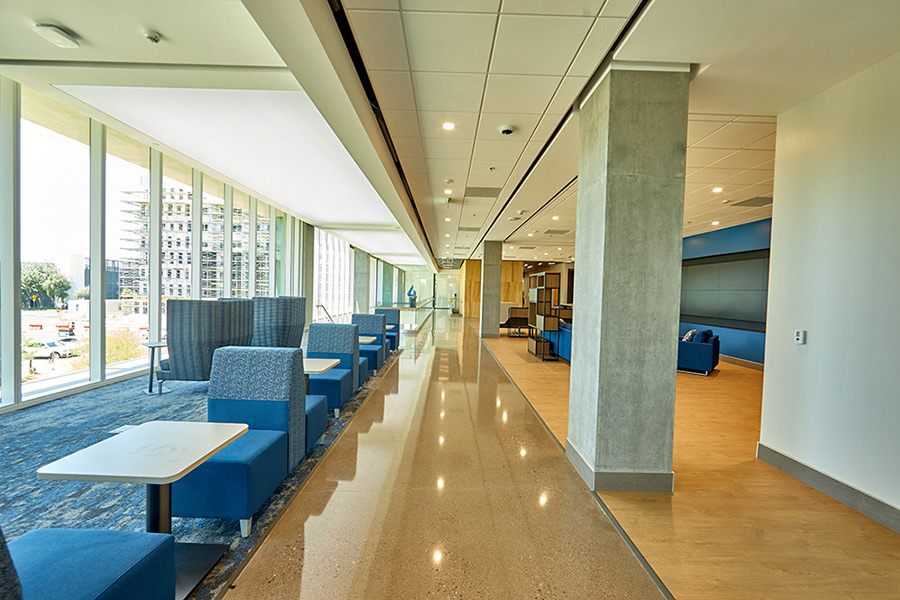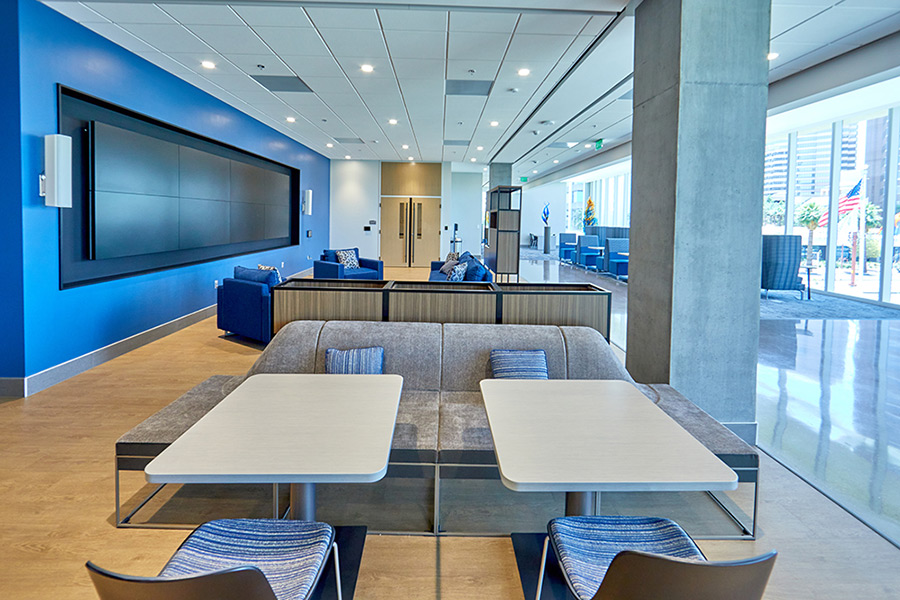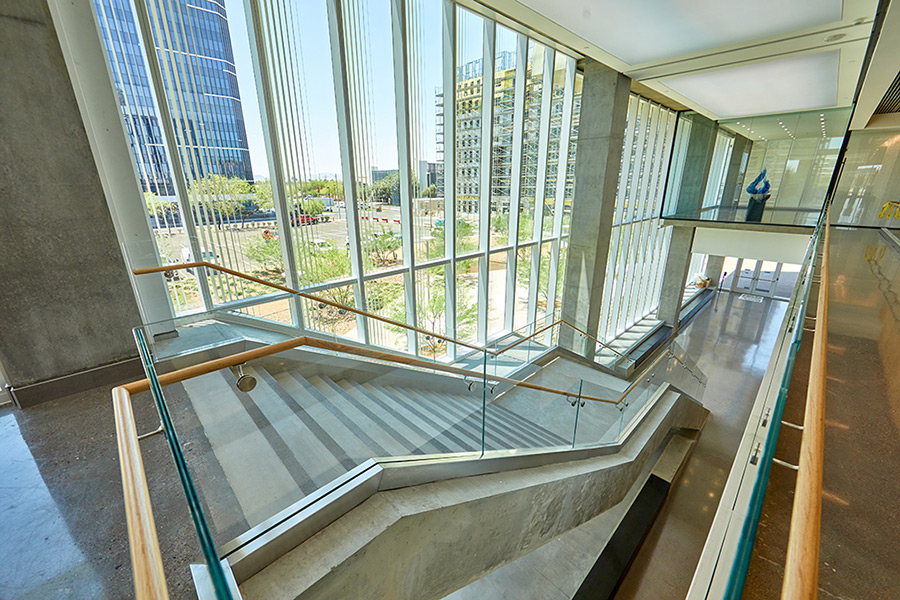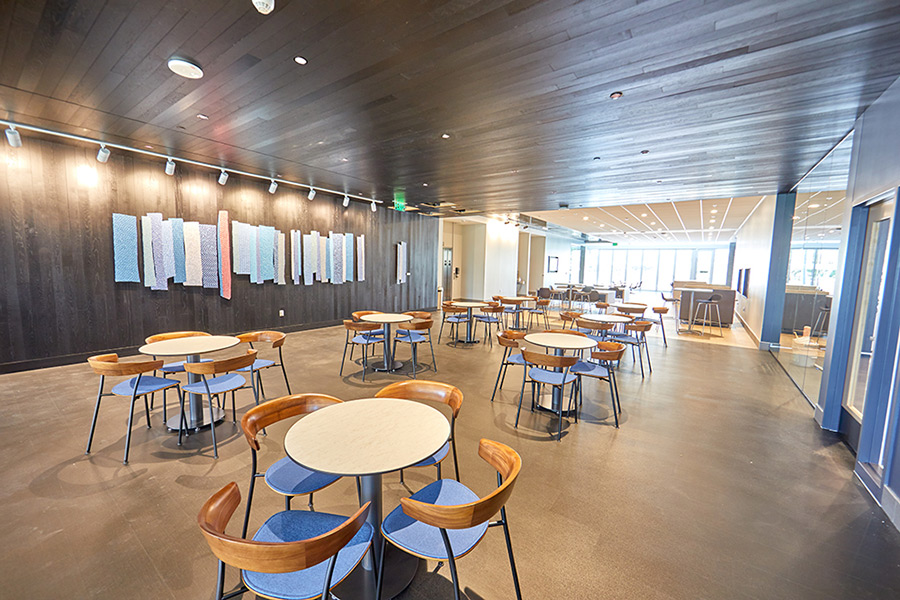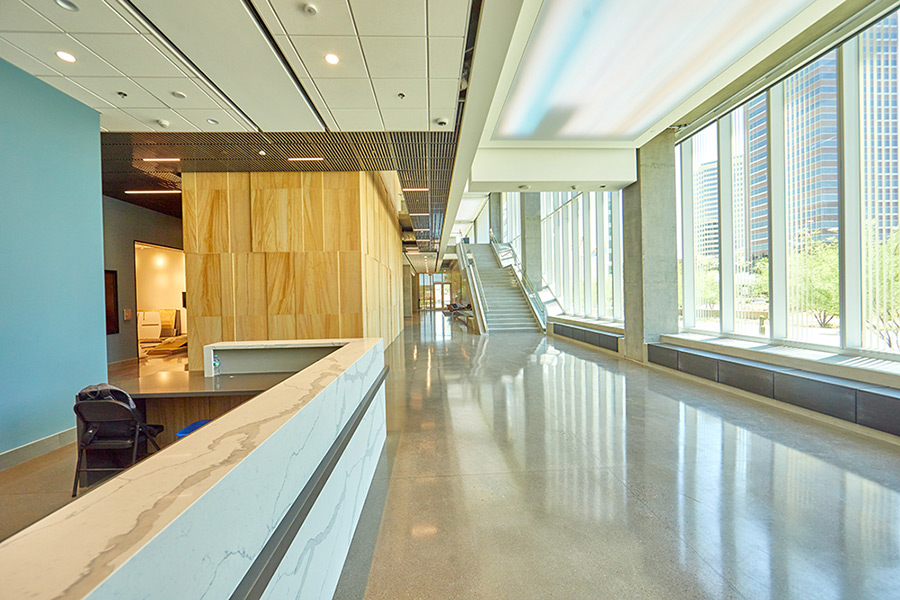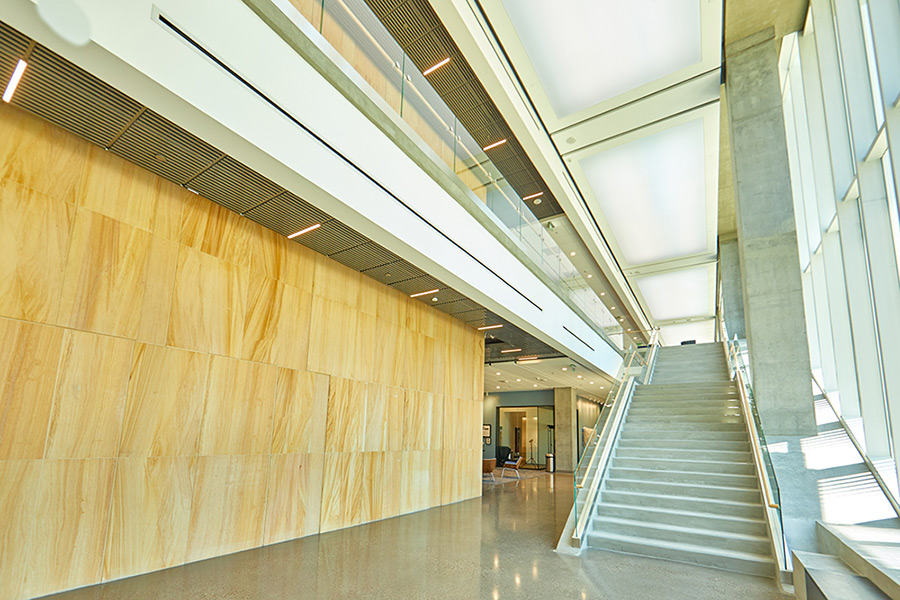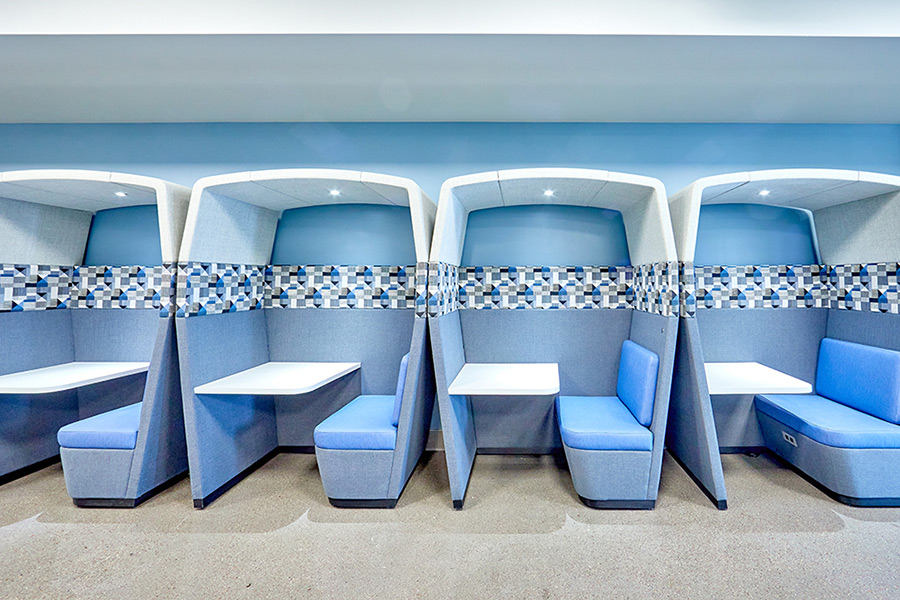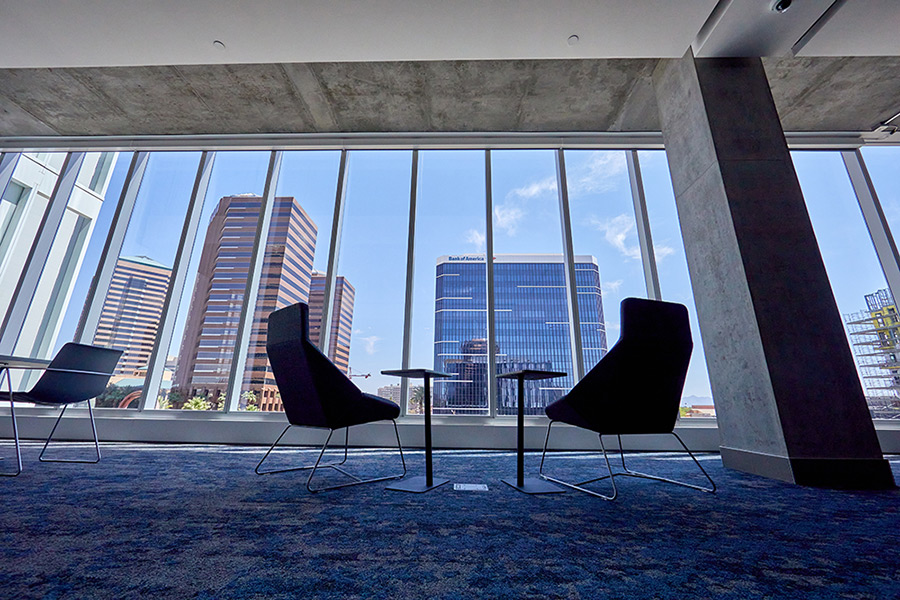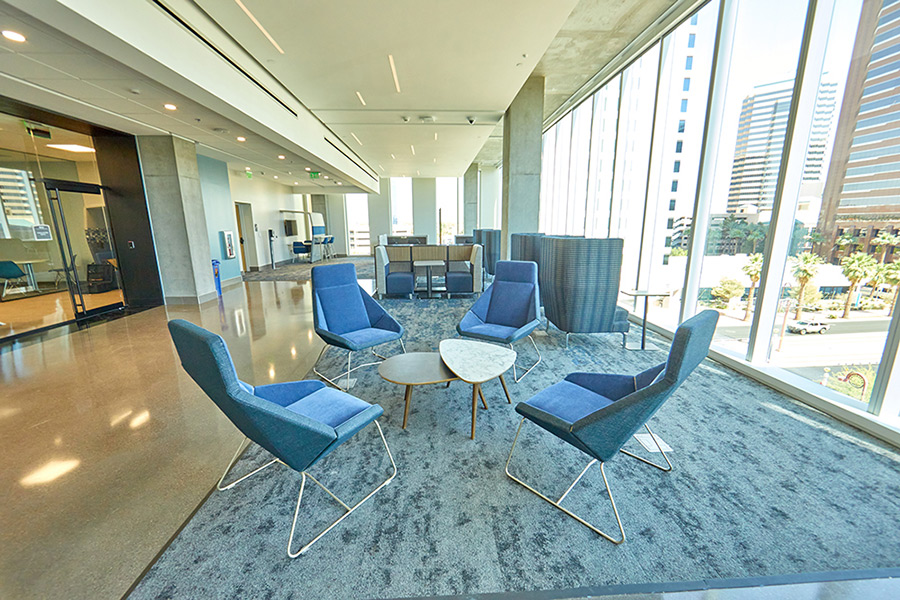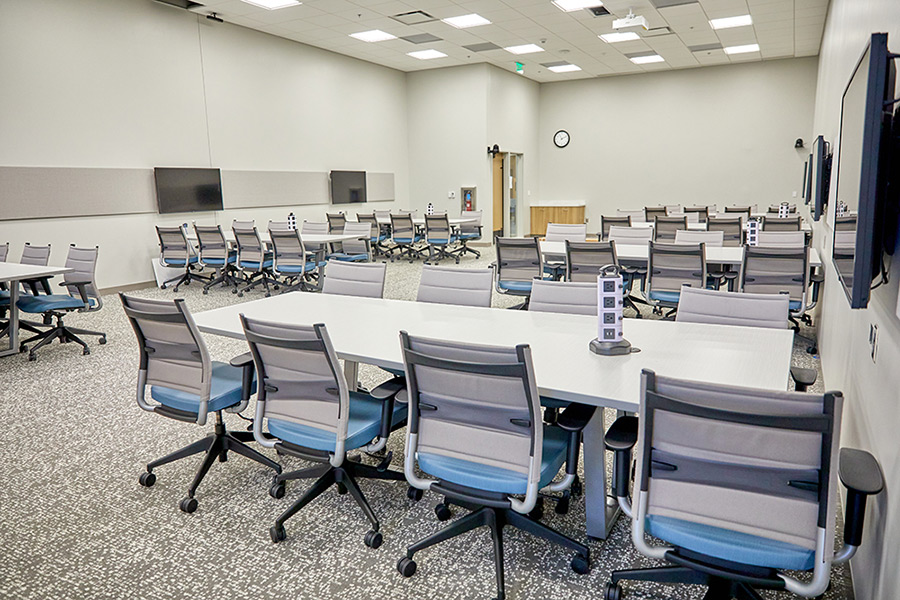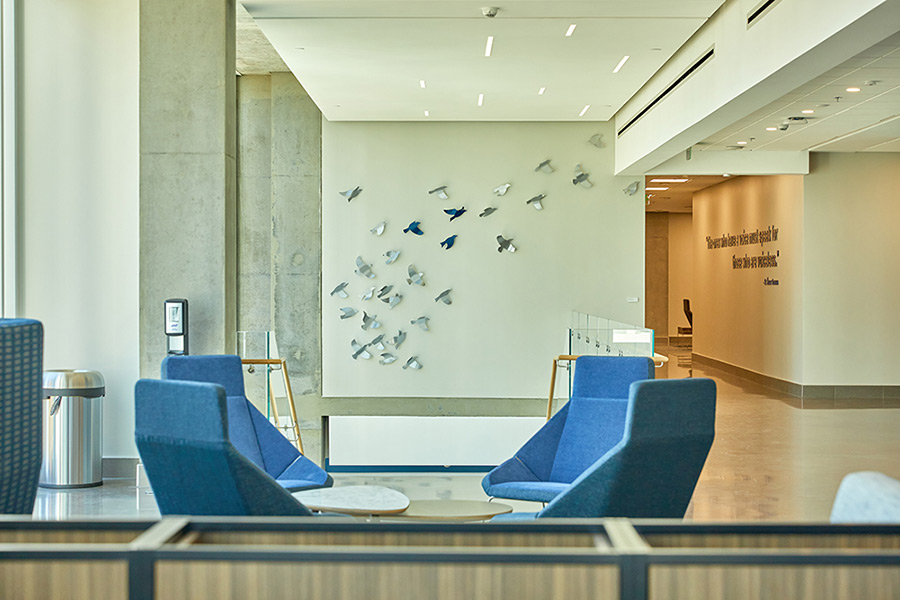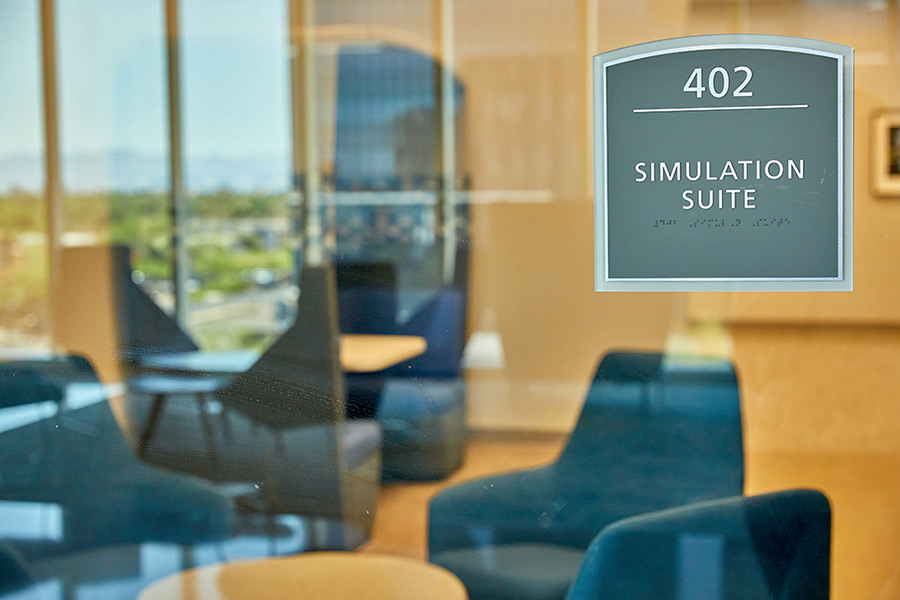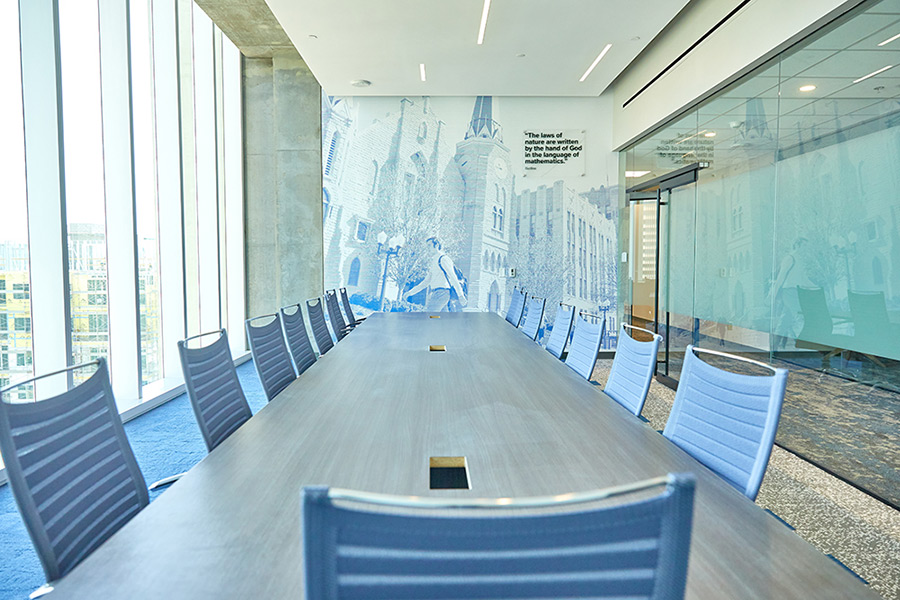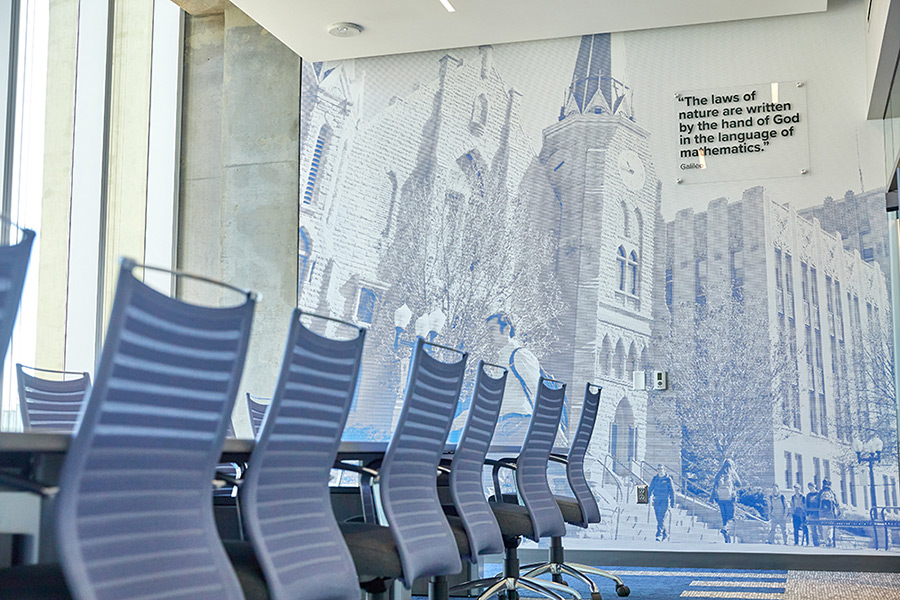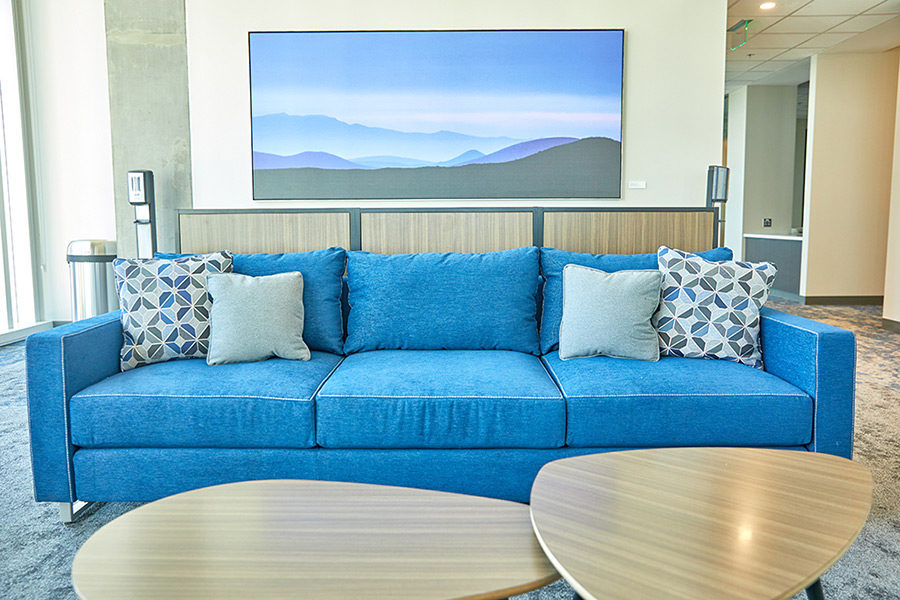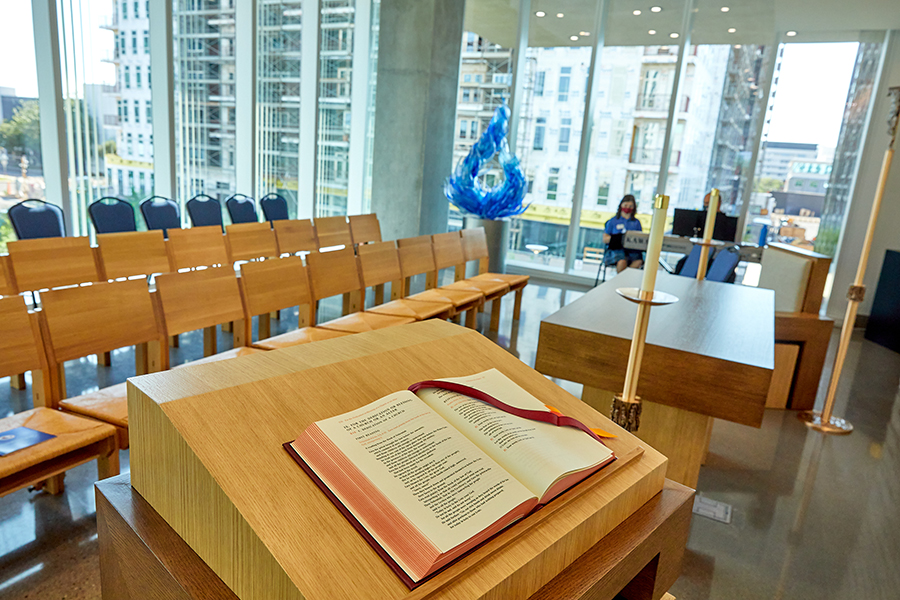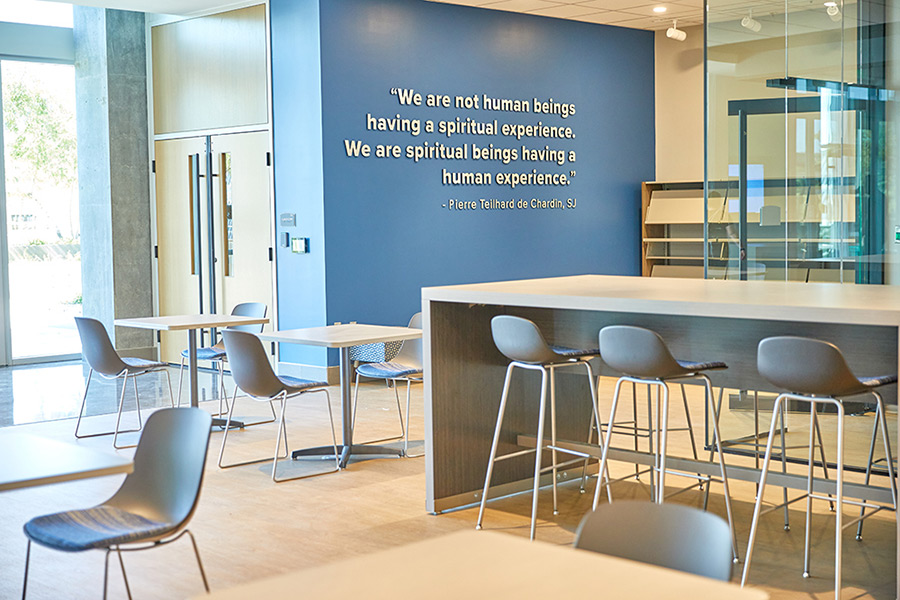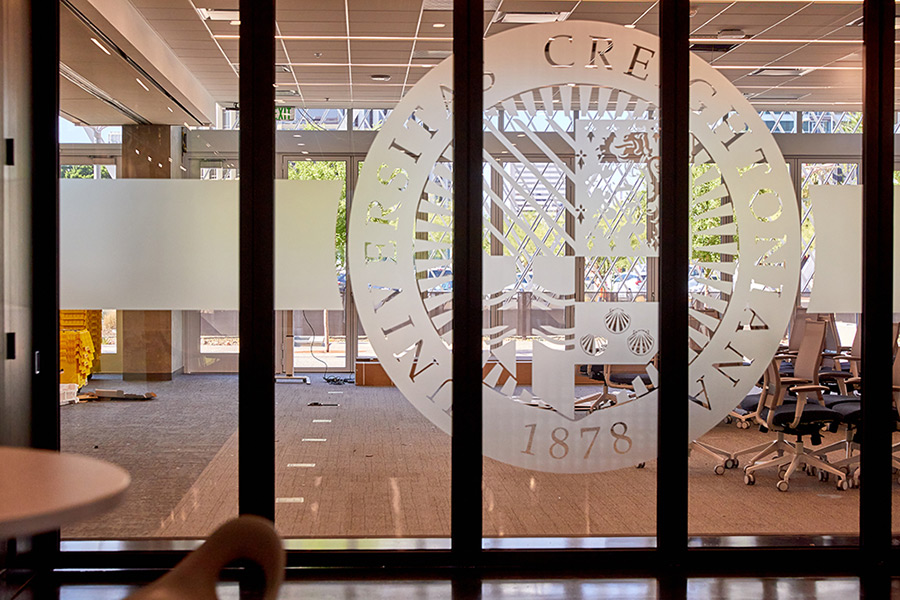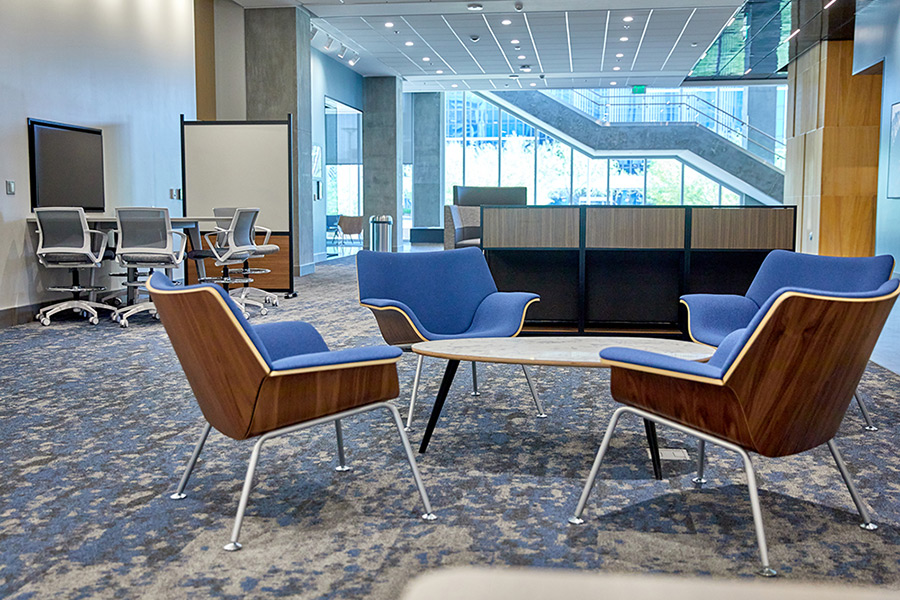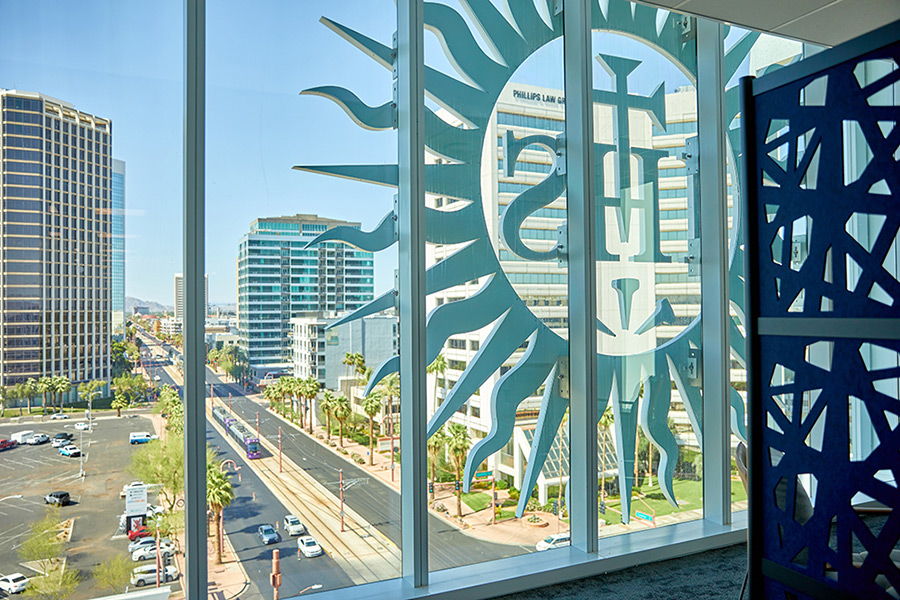 State-of-the art simulation labs and learning centers will support education, growth and care. The facility includes 16 Standardized Patient (SP) Simulation exam rooms equipped with hospital-grade features, a trauma simulation room, 10 high-fidelity simulation areas for other specialties and spaces to collaborate throughout the facility.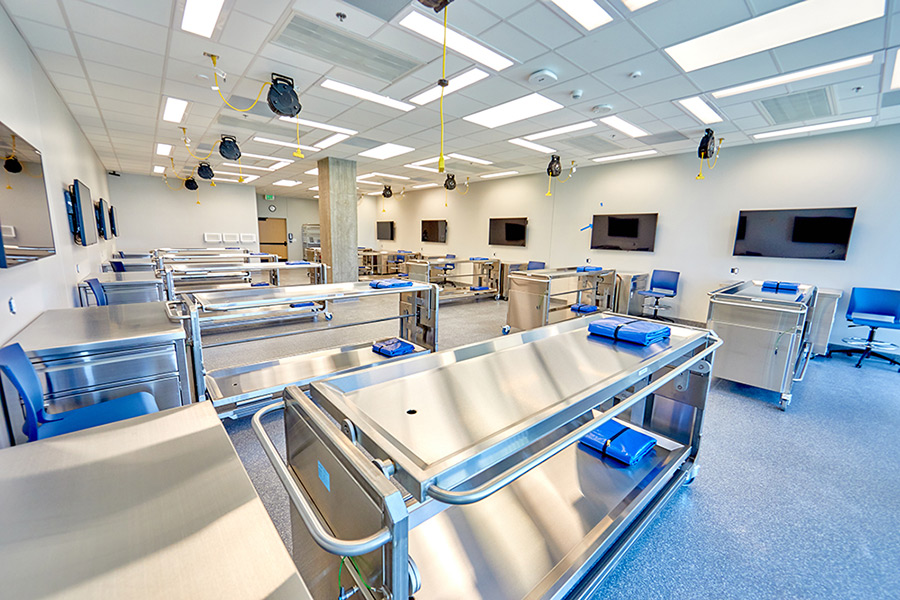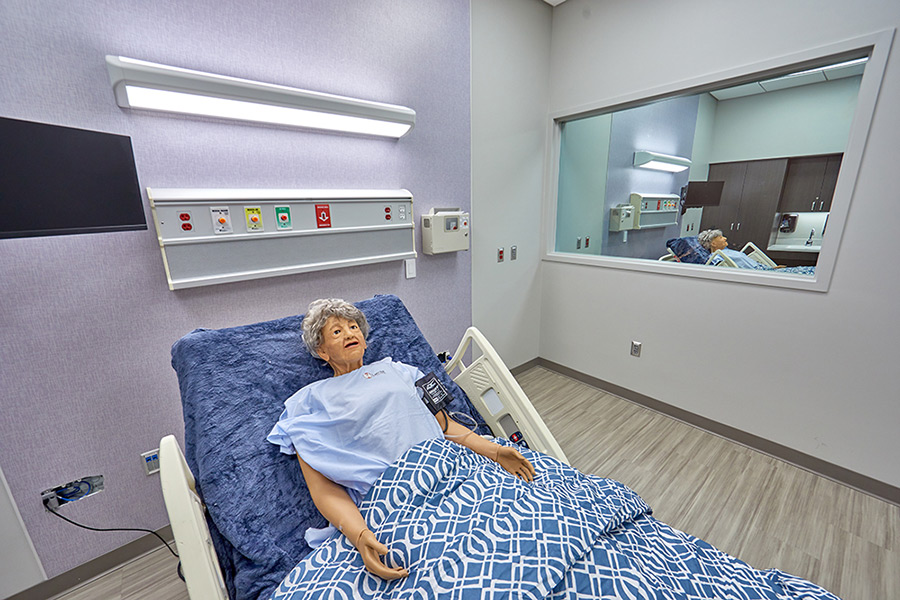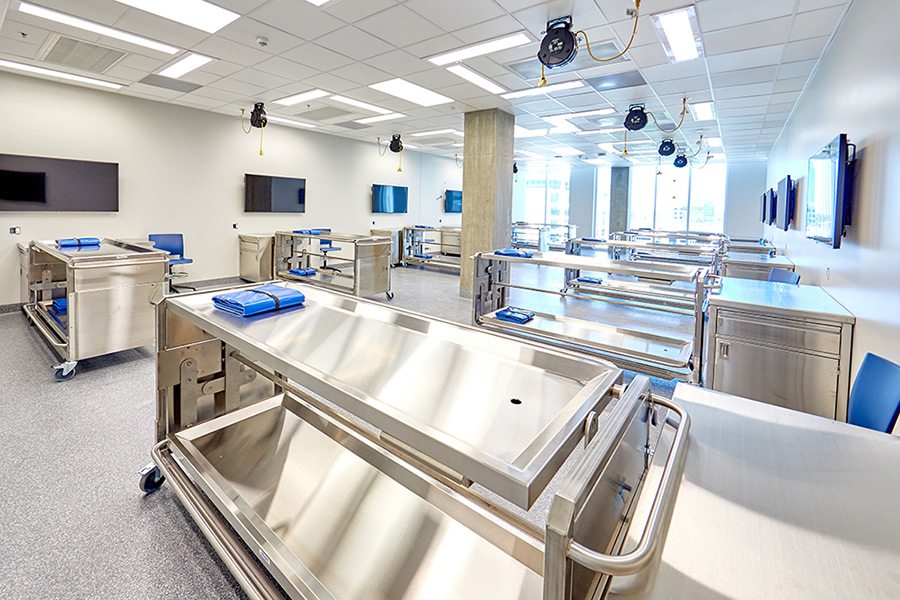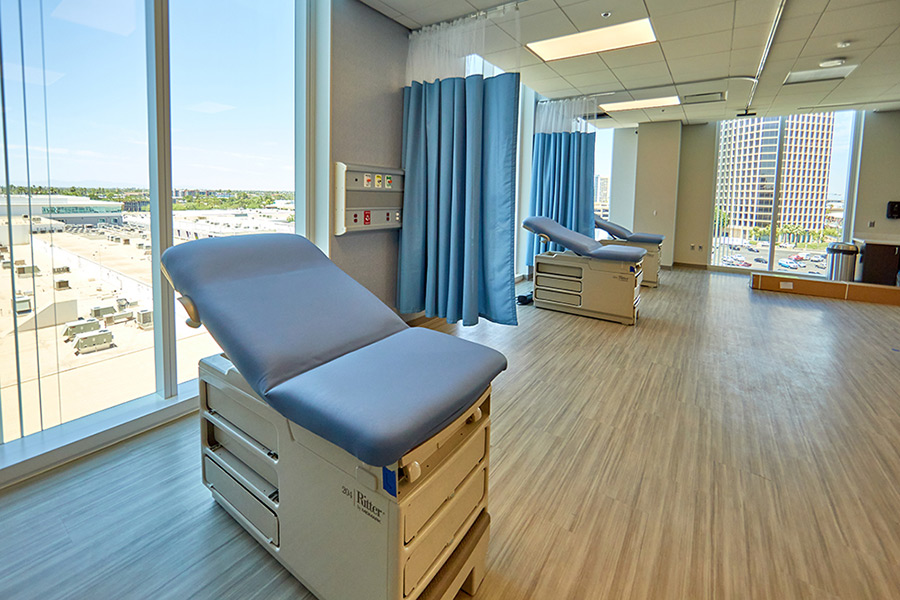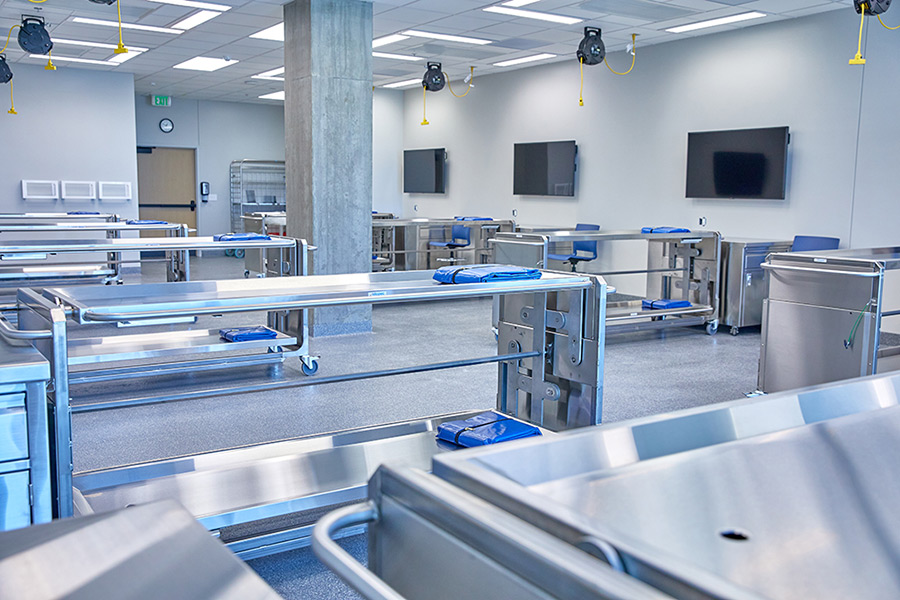 Though the Phoenix health sciences campus is a bold step forward for the University — one of the boldest in our history — it's an expansion firmly rooted in Creighton's identity. Signage and art work throughout the building highlight the history and values that define us.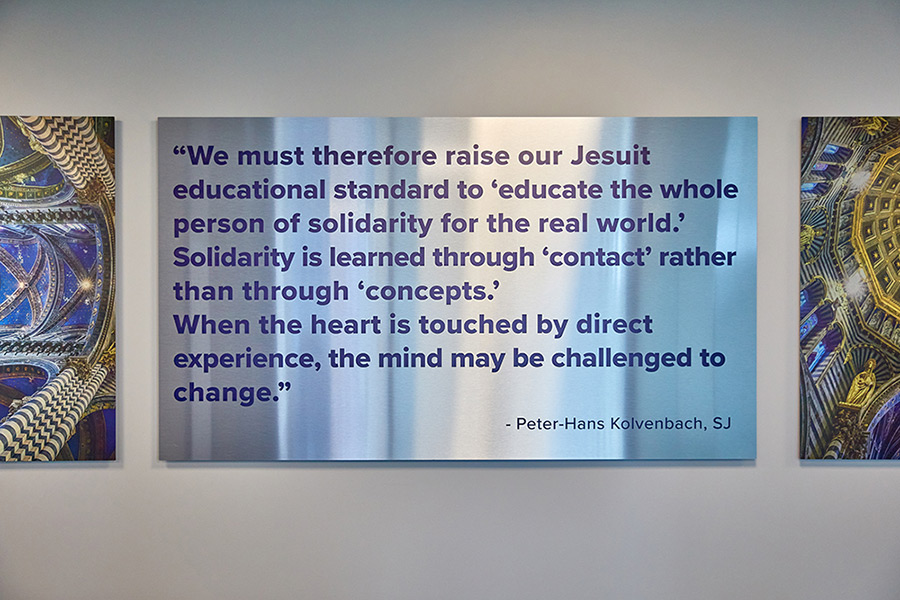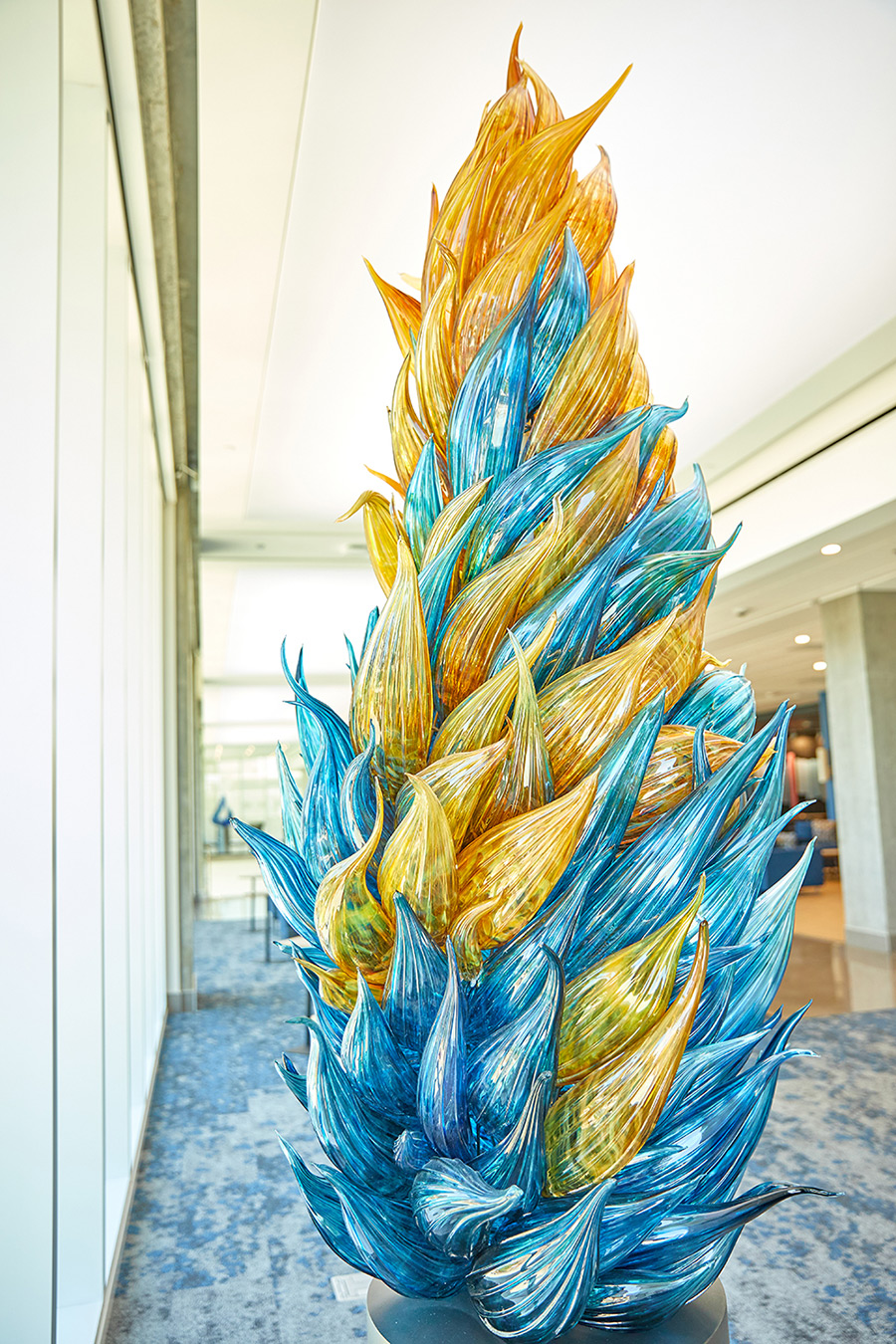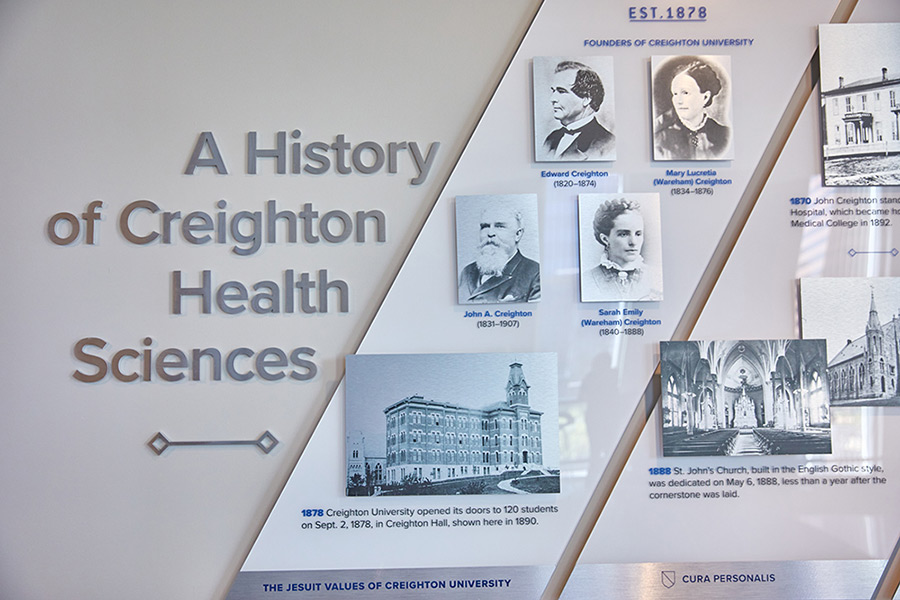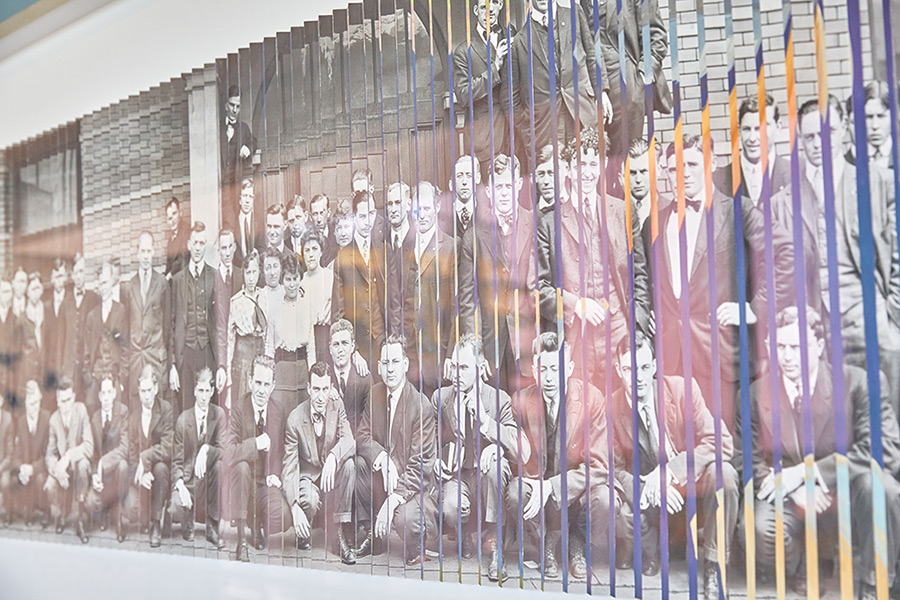 This includes a St. Ignatius statue at the building's entrance, a beautiful tribute to the Jesuit values guiding us through this transformative moment.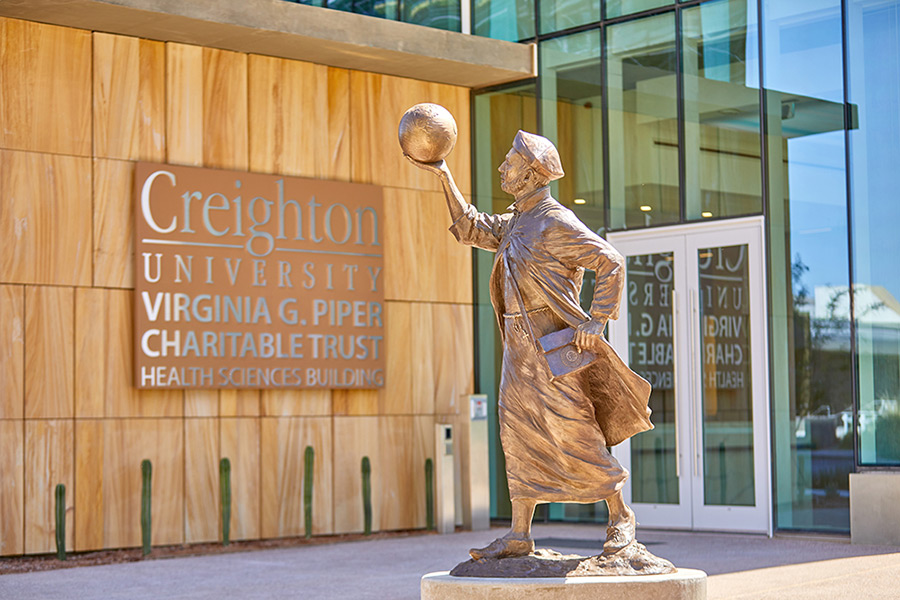 A bold day for Creighton.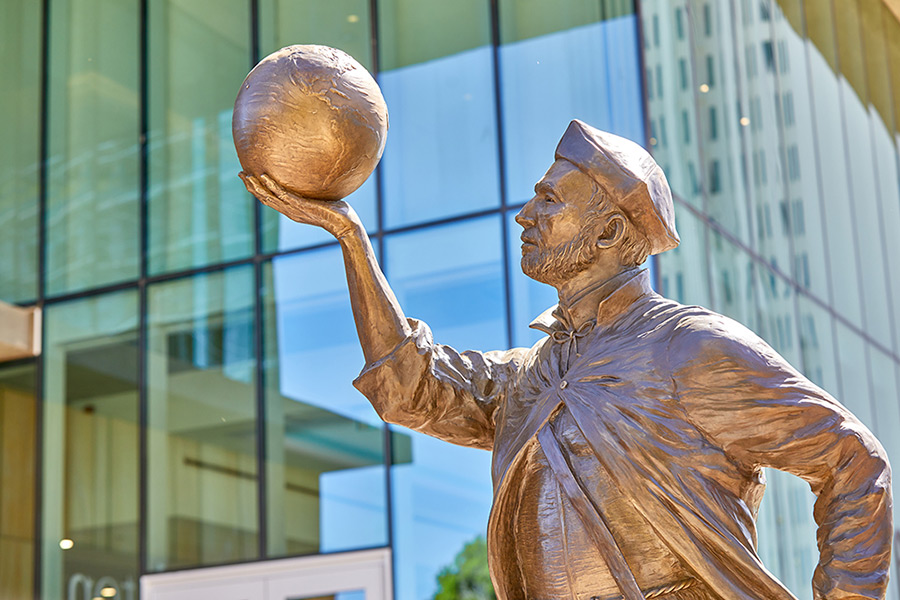 A bold day for Phoenix.