Featured Testimonial About Creighton University
If you want to be of some service to humanity, Creighton is a perfect fit.
Both for a performer and a physician, it was the biggest arena one could ask for — Lucas Oil Stadium. The NCAA men's basketball championship. Seen and heard by millions.
Monday night, Creighton alumnus and 2011 Alumni Merit Award recipient Eric A. Yancy, MD'76, joined a small ensemble of health care professionals and frontline workers to sing the national anthem before tipoff. He said it was a surreal experience, and he tried not to think of how many people were watching.
Yancy, a pediatrician in Indianapolis, got the call last week.
"Of course, I thought it was a joke at first," he says. "I said, 'OK, who put you up to this?'"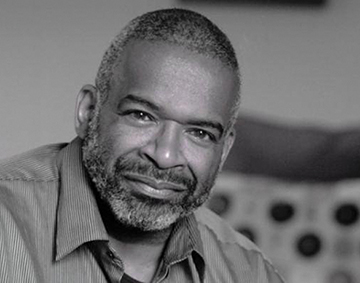 But it was real. He was nominated for the role by the father of a former patient. YouTube clips of Yancy singing served as his audition.
From there, things moved fast. He and his fellow ensemble just held their first rehearsal this past Saturday. Yancy spent much of his Easter weekend answering a blitz of local media requests.
Yancy is a renowned physician who's been caring for children in underserved Indianapolis communities for more than 40 years. He's also an accomplished singer, releasing his own album of Gospel music and performing at his church, for charity functions and as Pontius Pilate in a long-running community theater production.
Yancy's friends, family and community are delighted to see "the Singing Doctor" under such a big spotlight.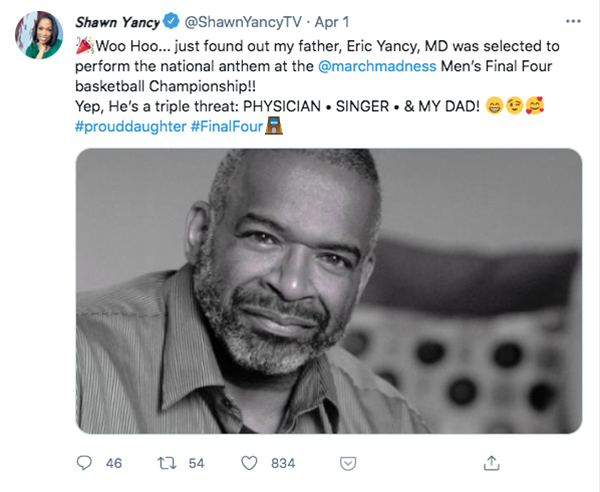 Eric Yancy says this is another one of those "wow moments on the path that God has scripted for me."
A few other wow moments include:
The first occurred when was 8 or 9, growing up in Baton Rouge, Louisiana. In a deeply segregated community, Black families went to Black health care providers, and access was limited. Yancy was sitting in a doctor's office with his father for several hours one day when he noticed a woman with her baby getting turned away. There wasn't time to treat her baby that day.
Yancy looked at the mother, holding her child and tapping on the door as it got darker outside. He started bawling. He couldn't bear it.
"And my dad said, 'If you feel that way, when you grow up, you can be a doctor. You can take care of children,'" Yancy says.
"And I said, 'OK. I will.'"
Yancy fulfilled that promise. After that day, he told everyone he was going to be a physician. In high school, his friends called him "Doc."
As an undergrad at Southern University, Yancy was walking through the halls of the history building when he spotted a man sitting alone in a room. (This was the other "wow moment.")
The man was a Creighton recruiter interviewing candidates for the School of Medicine, and his 9 o'clock appointment had canceled.
Yancy said: "Hey, I'm interested in medicine. Why don't you interview me?"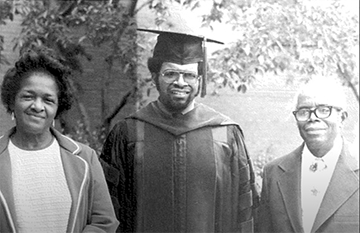 Creighton ended up being a great fit for Yancy. It taught him not just the sciences and practice of being a physician, he says, but "the art of medicine." He also loved that it was located on the edge of an underserved community, giving the students an opportunity to bring care to those most in need of it.
"If you want to be of some service to humanity, Creighton is a perfect fit."
After graduation, Yancy moved to Indianapolis, where he became the first Black resident of Riley Hospital's neonatal ICU. Over more than 40 years, Yancy has provided care to thousands of patients, the majority of them without insurance or on Medicaid.
He ties his life's mission back to that moment at the doctor's office, to the agony he felt seeing that mother and her baby turned away.
For Yancy, that mother's pain was the spark that ignited a life of service, a commitment to helping as many people as he could.
"Looking at some of the roads I've traveled," Yancy says, "God has blessed me tremendously to be where I am."