Featured Testimonial About Creighton University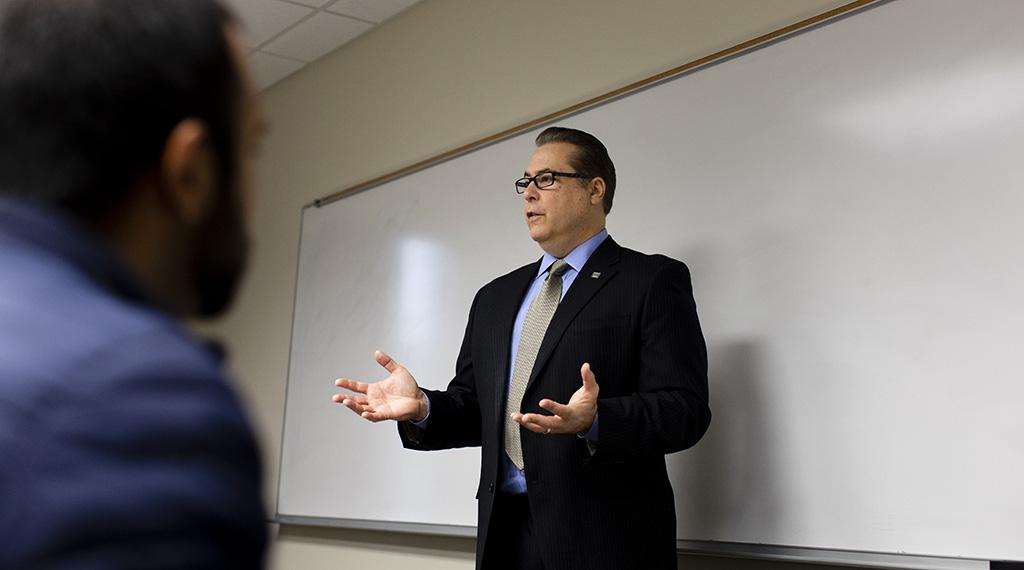 Endowing funds allocated for the development of new programs — and educating the next generations — offers business a way to make a significant and meaningful impact on the world.

Ed Horwitz, PhD
Mutual of Omaha Endowed Executive Director in Risk Management
Reading about how to fly an airplane is a far cry from sitting in the cockpit with the controls at your fingertips. The same could be said for learning how to make it in the business world. That's why we put such emphasis on filling our faculty with people who bring real-world experience to the classroom. People like Ed Horwitz, who, after nearly three decades in the financial services industry, earned his MBA from Creighton and joined the Heider College of Business faculty in 2009 to help develop an insurance and financial-planning curriculum.
"I wanted to get out of the corporate world and get more connected to changing some of the behaviors I had seen occurring in the finance marketplace," says Horwitz, "and figured the best way to do that would be to help educate and give direction to young professionals entering our industry."
His experience and passion made him a clear choice for the inaugural Mutual of Omaha Endowed Executive Director in Risk Management. The support gives him time to focus on researching and understanding various enterprise risk management (ERM) education models, reading case studies, and selecting appropriate course texts toward the development of Creighton's ERM programs. This gift is very much a partnership, and, through his research, Horwitz has become a liaison between the experts at Mutual of Omaha and the students eager to absorb the freshest and most up-to-date information.
"It wasn't just that Mutual of Omaha provided the funds, then stepped back. They actively help make sure our curriculum is relevant and current with what business is seeing in society today," Horwitz says.
Horwitz, in turn, offers his expertise to Mutual of Omaha, working with the Fortune 500 company on various financial projects.
Michelle Gibilisco, director of business development for Mutual of Omaha Retirement Services, sings Horwitz's praises.
"To have somebody right here at Creighton University who can help us live our vision and find innovative solutions for our customers — that's awesome," she says.
Omaha ranks as a global center for risk management thought leadership. Through the partnership and support of those with the know-how, Creighton aspires to become a leading educator within the industry.
WHY ARE ENDOWED FACULTY POSITIONS IMPORTANT?
Endowed faculty positions in the Heider College of Business sustain faculty leadership, elevate student learning, and ensure that Creighton retains the best instructors in the disciplines of finance, economics, marketing, business intelligence and analytics, leadership, health care management, and business practice to impact our students. Those who hold endowed positions influence generations of students in classrooms, boardrooms, and beyond.