Featured Testimonial About Creighton University
These scholarships will serve one of the main goals of the Creighton University Arizona Health Education Alliance — to increase the diversity and retain the physicians we train in Arizona.
Kote Chundu, MD, MMM
CEO and president of DMG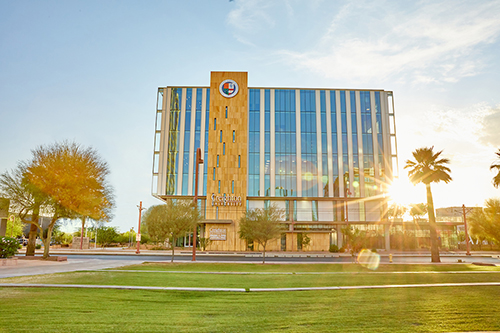 District Medical Group and Creighton University Health Sciences Campus – Phoenix are collaborating to increase the diversity of the area's healthcare workforce.
The District Medical Group (DMG) Scholarship, established through a generous gift from DMG, will financially support four medical students every year, to strengthen Creighton's efforts to recruit and support Latino, Latina and Latinx students — as well as other students who come from low-income or underrepresented backgrounds — to the Phoenix campus.
"Growing evidence indicates providers who are the same race or ethnicity as their patients practice more often in underserved communities, report better patient communication and clinical outcomes, and prescribe culturally sensitive preventive care," said Kote Chundu, MD, MMM, CEO and president of DMG. "These scholarships will serve one of the main goals of the Creighton University Arizona Health Education Alliance — to increase the diversity and retain the physicians we train in Arizona," Chundu said.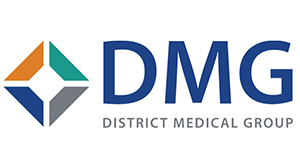 "I am grateful for DMG's generosity and inspired by Dr. Chundu's vision for expanding culturally relevant care in Arizona communities," said Creighton President, the Rev. Daniel S. Hendrickson, SJ, PhD. "Together, we will ensure talented, compassionate, and diverse Arizona students pursue their callings, guided by Creighton's Jesuit, Catholic educational tradition and interdisciplinary, collaborative approach."
Diversity among U.S. physicians is low, and population trends indicate a widening gap in representation between healthcare professionals and the patients they serve.
Currently, 8% of applicants and matriculants at U.S. medical schools are African American, and 6% are Hispanic. Just 23% of African American patients and 26% of Hispanic patients have a physician who shares their race or ethnicity. Far fewer are Native American, Alaskan Native, or Pacific Islander applicants and matriculants, with a combined total under 1%. (AAMC Medical Education FACTS 2020).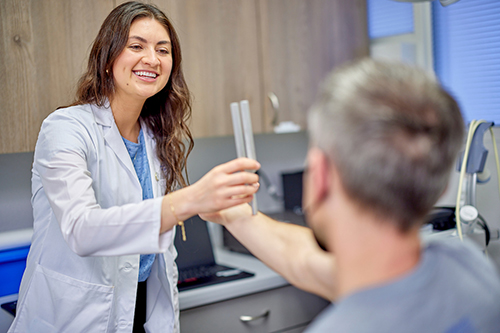 Increasing access to scholarships is critical to reducing financial barriers that often prevent students who are traditionally underrepresented in medicine from pursuing careers in the health sciences.
Creighton and DMG, along with Valleywise Health and Dignity Health St. Joseph's Hospital and Medical Center, formed a strategic partnership in 2017, to strengthen and expand the Graduate Medical Education programs offered by each. The Alliance gives Creighton students access to hands-on patient-care experience in these prominent Phoenix healthcare facilities.
"Our culture highly values both education and service to the community, and especially, to underserved populations," said Randy Richardson, MD, regional dean and professor at Creighton's Phoenix campus. "We are thankful for partners who feel that same drive to help those who need it most. Scholarships will help keep a Creighton medical education accessible to many who are called to serve Arizona's urban and rural populations and help them grow as service-minded leaders in healthcare."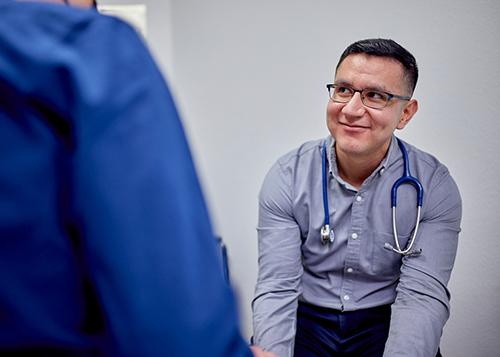 "By building and continually strengthening partnerships, we are modeling to our healthcare students the framework on which their own professional programs are built – the power and effectiveness of collaboration," said Catherine Todero, vice provost for Creighton's health sciences campuses. "DMG is a terrific partner because it prides itself on clinical excellence; it embraces innovation; and, as a founding member of the Alliance, it is fully committed to increasing the number of diverse healthcare professionals in the state, as this gift of scholarships demonstrates."
Creighton opened its seven-story, 196,000-square-foot academic health sciences facility in fall 2021. The Virginia G. Piper Charitable Trust Health Sciences Building is located in midtown Phoenix, at Park Central. The campus will eventually enroll more than 1,000 students, invigorating Arizona's healthcare infrastructure with physicians, nurses, pharmacists, physician assistants, occupational therapists, physical therapists, and more.
With a home campus in Omaha, Nebraska, Creighton is one of the largest Catholic health professions educators in the nation and the only Catholic university with two comprehensive health sciences campuses.
District Medical Group is a nonprofit entity consisting of over 650 credentialed providers representing all major medical and surgical specialties and subspecialties, providing excellence in care for the residents of Maricopa County. As the physician organization for Valleywise Health, DMG has led the way in training medical students and residents as part of the Creighton University Arizona Health Education Alliance. Visit www.dmgaz.org for additional information.