Featured Testimonial About Creighton University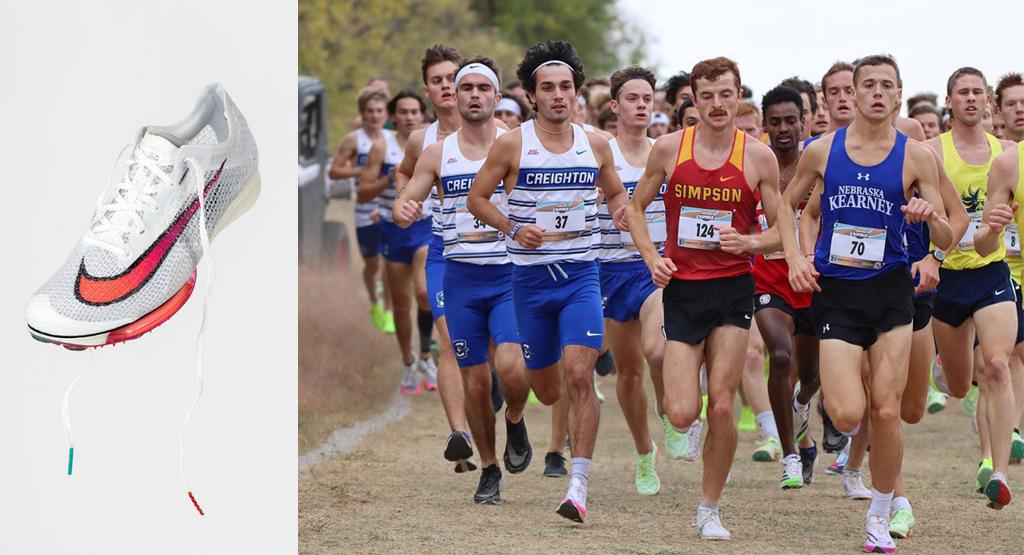 Because of our donors, we are continuing to provide our student-athletes with the tools they need to perform at their best, and we're building a program that gets better every year.
Chris Gannon
Cross Country head coach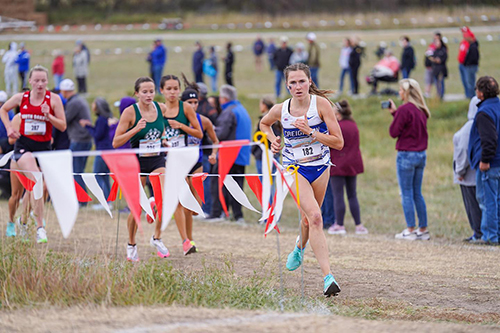 To coincide with Creighton's historic Forward Blue fundraising campaign, the Cross Country team launched a program goal of 100 donors committing $200 a year, to be used primarily for purchasing the gear and equipment that keeps Creighton Cross Country competitive. Donors can make a gift of any size to Creighton XC here.
* * *
By Micah Mertes
In the world of competitive running, shoe technology has become an arms race (or, more appropriately, a foot race.)
Over the past few years, running shoes have taken a huge leap forward, with Nike leading the way. The shoes of today (sometimes called "super shoes") feature high-performance cushioning, foams and materials like carbon fiber — upgrades shown to reduce injury, speed recovery and boost performance.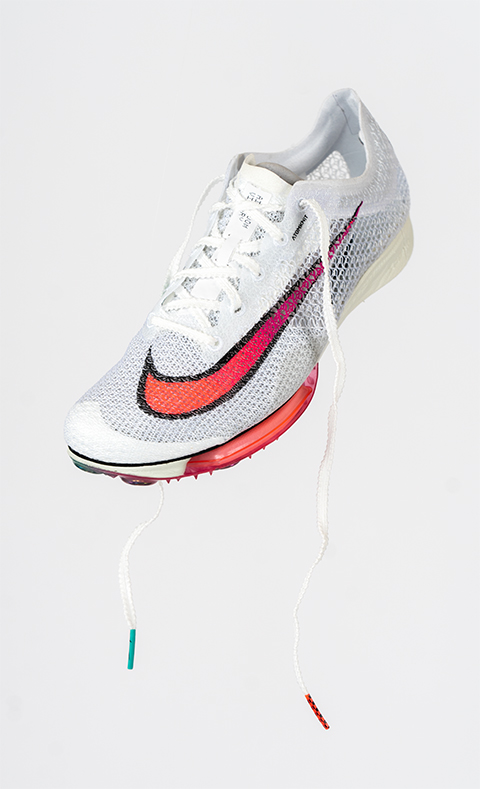 Since the super shoe's debut, runners have been smashing records right and left at distances long and short. To stay competitive, every runner now needs a pair of super shoes.
But here's the thing: Super shoes cost more. A lot more.
Better, stronger, faster
In the four years Chris Gannon has been coaching Cross Country, the cost for each runner's training and racing shoes has nearly doubled. The team itself, meanwhile, requires more shoes, having grown from 10 student-athletes to more than 30 in Gannon's tenure.
Shoes aren't the whole story. The past few years have also seen advances in running gear, training equipment and recovery technology. This is the area, Gannon says, where Cross Country donors are making a huge difference. With their support, the program has purchased elliptical bikes, an anti-gravity Boost treadmill and more. (This past Giving Day, dozens of donors ran laps around the Cross Country team's fundraising goal.)
"These items have had a profound impact on our program and elevated our performance," Gannon says. "Because of our donors, we are continuing to provide our student-athletes with the tools they need to perform at their best, and we're building a program that gets better every year."
Creighton runner and graduate student Boston Small, BS'22, is a case in point. Small holds the school record for the indoor mile and the second-best time for the outdoor 1500-meter.
"Because I got to use these high-tech recovery tools and 'super shoes,' I saw great improvements made in my training and racing," Small says. "I set many personal records last season."
Former Creighton runner Marguerite Hendrickson, BSBA'22, saw similar success. She holds the record for the indoor 800-meter and the second-best times for both the indoor mile and outdoor 1500.
Hendrickson says that having access to resources like super shoes, anti-gravity treadmills and NormaTec Legs — essentially pants that use compressed air to massage your legs and speed recovery following intense exertion — elevated her college running experience and pushed her to the best of her abilities.
"I was able to step up to the start line knowing I could compete with some of the best runners in the country," Hendrickson says. "This wouldn't be possible without donor support. Our fans are fostering the growth of this program and every well-rounded athlete who's a part of it."
Eyes Up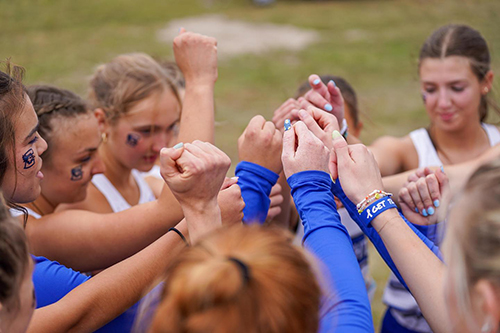 The number of gains the team made over the past four years (and continues to make) is striking. To name just a few — 147 all-time marks, 20 school records, the first-ever regional ranking in the men's program's history, the fourth all-BIG EAST Performance ever and six BIG EAST academic titles.
In 2021, Creighton Cross Country was the only program in the nation with both men's and women's teams boasting a 3.75 GPA or higher.
"I'm proud of the results, but I'm even more proud of the culture we've created," Coach Gannon says. "This is a group of extraordinary people who are fully dedicated to their sport, their studies and to each other. It's been so rewarding to watch them grow and find their purpose."
Gannon and his coaching staff foster a spirit of community and enthusiasm among the team and fans in a number of ways. They even launched a Creighton Athletics podcast called The Bluejay Shakeout, in which Gannon and his staff talk shop with other Creighton coaches and student-athletes.
Creighton Cross Country has a few sayings — "Future is Bright" and "Eyes Up." They're more than mottos, Gannon says. They're a mission statement.
Anyone who's ever run a long race will understand. If you want to get somewhere — however distant the destination — you keep your head up and eyes on the horizon, one foot in front of the other, both feet, ideally, sporting the best shoes possible.
* * *
Donors can make a gift to Creighton XC here.
Gifts of ALL sizes further build up the talent and momentum of Creighton's fastest-growing team.