Featured Testimonial About Creighton University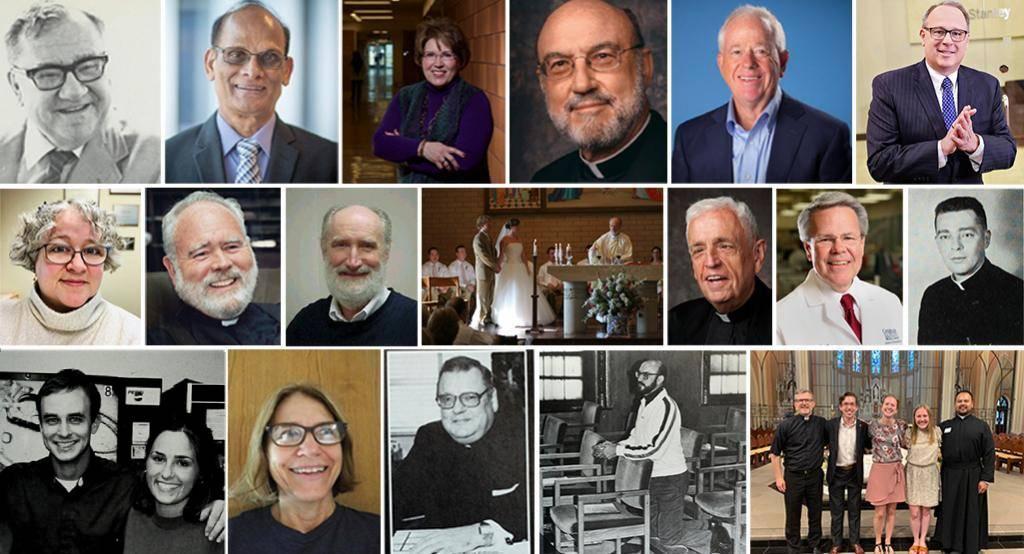 That's the thing about Creighton — it's home to some of the kindest and most brilliant mentors I've ever met. One doesn't have to look hard to find them.
We collected more mentor stories from alumni, specifically about the Jesuits who changed their lives. Read all about them here.
* * *
By Micah Mertes
We've written hundreds of stories about Creighton alumni and students, and whenever we ask them what they love most about Creighton, one of the first things so many mention is a specific person — a professor, a coach, a spiritual advisor.
Someone who took the time to get to know them. To make a difference. To help them become the person they are today.
We've been collecting these stories to launch a new series called My Creighton Mentor. Once a month, we'll share stories from Creighton alumni and students about the mentors who went the extra mile. Read on for the first batch of memories below.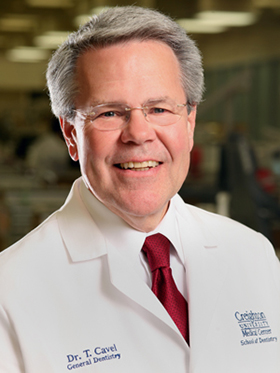 This is the first of a regular series spotlighting Creighton mentors and a revival of a project from a few years ago. (See the original installment here.)
Want to be a part of a future article? Tell us about your Creighton mentor or mentors. Share your story with micahmertes@creighton.edu.
***
Cynthia Russell, BS'80, DDS'84, associate professor at Creighton: "I entered Creighton's dental school in 1980, and from day one, Dr. Thomas Cavel, DDS'70, has been my mentor. He has always been supportive of my education. He believed in me and asked me to continue as an educator in his dental anatomy class after I graduated. He has been supportive of all my endeavors. I have the highest regard for his support and friendship over the last four decades. He is still my mentor and my hero."
***
Julia Ybarra, BS'18, came to Creighton from Gering, Nebraska, as a first-generation student from a single-parent household. She always knew she'd go to college, but she didn't realize how unprepared she was until she got there. She felt lost. She didn't know who to turn to.
In the fall of her freshman year, she received a work-study placement in the psychology department, where she would end up working the rest of her time at Creighton. It was here where Ybarra met Laura Finken, PhD, associate professor in developmental psychology. Ybarra made copies for Finken and helped create quizzes for her classes. Eventually, Finken entrusted her with duties like editing research articles.
Ybarra was fascinated by the topics, and she soon declared psychology as her major. Finken became her professor and academic advisor. Ybarra became Finken's teaching assistant. At one point, Ybarra couldn't decide what path she wanted to take, and her mentor asked her a simple but huge question — What do you want most in life?
"I let out an embarrassed giggle," Ybarra says now, "and I told her I wanted to make a positive impact in the world. How cliché, right? I told her I wanted to help people, but that I also wanted to keep learning."
Finken suggested school psychology, something Ybarra hadn't considered. But it was perfect, the combination of everything she was passionate about: children and their development, psychology, school, learning. She took Creighton's school psychology course, graduated a semester early and is now in the school psychology doctoral program at the University of Northern Colorado.
She's on track to do the thing that she wants most in life, to help others and improve the world.
"None of this would have been possible without Dr. Finken," Ybarra says. "Not only did she provide me with some of the best professional opportunities I've ever had. She led me to my dream career path.
"She believed in my potential as a student and as a person, and that gave me the courage to believe in myself."
***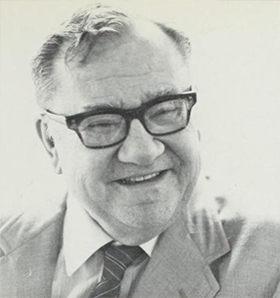 David C. Andrews, BA'88, can still hear the words of his professors ringing in his ears.
The lessons learned in Professor David Haberman's, JD'64, law of mass communications class, Andrews says, "significantly impacted my career as I moved into higher-level marketing roles."
And in all discussions regarding public relations, Andrews still repeats the words (accompanied by singing and dancing) of Professor Chuck Zuegner: "Accentuate the positive. Eliminate the negative."
"I wish I had had the benefit of maturity when I was actually at Creighton," Andrews says. "But the impact of their words has been lasting through my life and career."
***
Gowri Murthy, MBA'08, PHARMD'08, says that two professors in particular helped define her unique career path forward: Alekha Dash, PhD, and the late Robert Garis, PhD.
Following Murthy's first year in pharmacy school, Dash invited her into his lab to conduct research in reformulations and release studies. That foundational experience, along with the guidance and mentorship of Dash, paved the way for her to enter clinical pharmacology after graduation.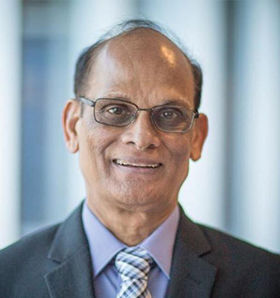 Dr. Garis, meanwhile, opened Murthy's eyes to the areas of health care administration and business.
"He had a fantastic first-semester course in SPAHP focused on pharmacy benefit management, drug pricing and government healthcare coverage," she says. "He encouraged me to pursue an MBA degree with the PharmD degree, a unique opportunity at Creighton and just a few other pharmacy schools in the country."
"I'm incredibly grateful to have crossed paths with both Dr. Dash and Dr. Garis."
***
Shawn McCance, BSBA'87: "Former accounting professor Tom D. Lewis, PhD, made accounting very interesting and challenging. I think the world of him. He made such an impact on this average student's life."
***
Shannon Struby, BA'95, had two Creighton mentors — Daniel Murphy, PhD, who was in the psychology department, and former athletic director Bruce Rasmussen, who was her basketball coach.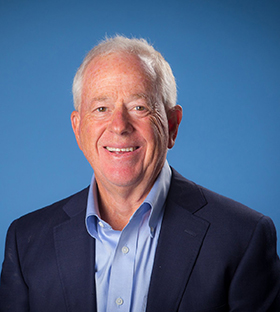 Murphy taught the human sexuality course. "He had a way of making the topic not so taboo and easier to talk about," Struby says. "He was very observant of each student. There was a class assignment to write a journal, but he told me he didn't want me to do that assignment and gave me something different that he felt would help me emotionally. It made a huge difference and helped shape who I am now."

Rasmussen had recruited Struby to the women's basketball team right out of high school. He saw something in that "scrawny, uncoordinated kid" she didn't see in herself.
"The transition to college was tough enough, but doing that on top of playing D1 basketball was crazy," Struby says. "I had never worked so hard in my life. Coach Rasmussen took me under his wing and molded me and pushed me to be a better player than I thought was possible. He's the best coach I have ever had."
***
Brian DeCesare, BS'99, MD'03, and Cosette Danielson DeCesare, BSOT'00, met in biology class and dated throughout their undergrad years. The fall of his first year of medical school, she told him she was pregnant. He was 22. She was 21.
"We were young, scared and not sure where to turn," Brian DeCesare says.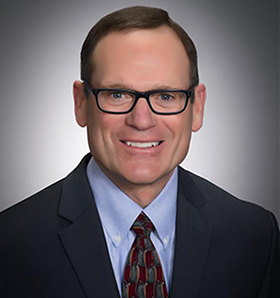 They went to speak with Michael Kavan, BA'82, PhD, now the associate dean of student affairs, and told him the news. After a short pause, Kavan said … "First of all, congratulations."
They had a long talk, and Kavan connected them with two other physicians. Most important, he helped them realize that everything was going to be alright, that they could handle this.
"In that one moment, he put us at much greater ease," DeCesare says. "We were able to refocus, regroup and move forward."
The following spring, Brian and Cosette got married. Their daughter Maria was born a few months later. She's the eldest of their three children.
"Dr. Kavan is terrific for many reasons, though this moment was so impactful, and he handled it with such poise and delicacy," DeCesare says. "I am forever indebted.
"To this day, I think about that moment often, and I will carry it with me for the remainder of my days."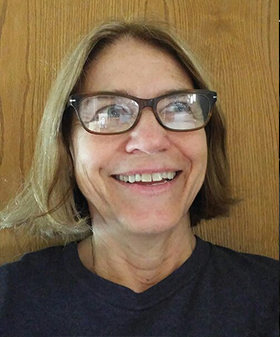 ***
There were many nursing faculty and mentors who helped shape Karen Boyer's career and path, but perhaps none more than nursing instructor Mary Eileen Andreason.
"She taught a class on cancer that changed my perspective on life," says Boyer, BSN'82. "Her passion and commitment to quality of life and the whole person was apparent in her teaching."
Boyer now teaches nursing in Honolulu and is a member of the Hawaii Board of Nursing. She considers herself to be one of the most passionate members on the board when it comes to legal and ethical behaviors in the nursing profession.
"I attribute that to my education and the influence of Creighton University."
***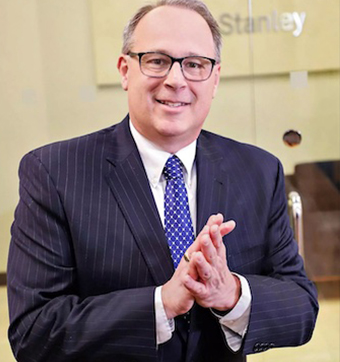 Andres Guevara, BSBA'19: "My Creighton mentor is Tim Bastian (an instructor in the Heider College of Business). Tim welcomed me to Creighton with a smile on his face and with very valuable advice throughout my entire undergraduate program. Four years after graduation, I still cherish his mentorship and our friendship."
***
Laura Plasencia, BSN'04, could never limit her Creighton experience to just one mentor. There were so many.
The Rev. Howard Kalb, SJ, her great uncle (who died in 2012), helped her keep perspective as she worked through her most challenging courses. "He always demonstrated how to live life with gratitude and generosity. Many a meal was shared with him in the Jesuit dining hall."
The Rev. Daniel Hendrickson, SJ, PhD, (now Creighton president) was her philosophy professor her freshman year, as well as the accompanying professor for her spring 2022 semester in the Dominican Republic.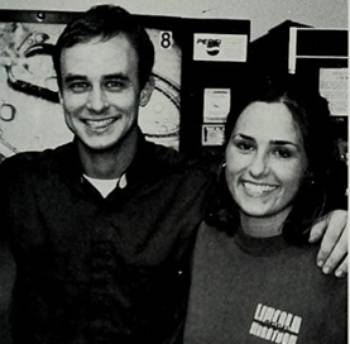 "That semester, Fr. Hendrickson challenged us in our coursework and our personal lives to find God in all things, to value service as a means of learning and to appreciate beauty."
Linda Lazure, PhD, was "instrumental in me being able to study abroad and also complete my nursing studies in four years. She met with me as a prospective student and wrote out the exact order that courses would need to be taken to make it happen."
Elizabeth Furlong, PhD, JD'00, RN, became a mentor after she read about and offered insight into Plasencia's experiences in the Dominican Republic. Furlong also helped Laura turn her journaling activities into course credit. "She showed me a different path to take with my nursing degree," Plasencia says, "with her emphasis in law and public and community health, and her past experiences as a Peace Corps volunteer."
Plasencia noted others — Tom Kelly, PhD; Terri and Joseph Lynch, MD; Maribeth Hercinger, BSN'76, PhD; the Rev. Greg Carlson, SJ.
"Because of these individuals and so many more, I have been able to continue to challenge myself, discern the best path forward and serve others.
"I will always look fondly at my years at Creighton and the many mentors I met during my time there."
* * *
Tell us about your Creighton mentor or mentors, and we might include it in a future article. Share your story with micahmertes@creighton.edu.
And if you want to read more about life-changing mentors, we also put together a version with exclusively Jesuit mentors. You can read it here.