Featured Testimonial About Creighton University
We found no photos of this event in our Archives. Have an image of Adam West/Batman at Creighton? Send it to micahmertes@creighton.edu, and we'll update the story with the image.
* * *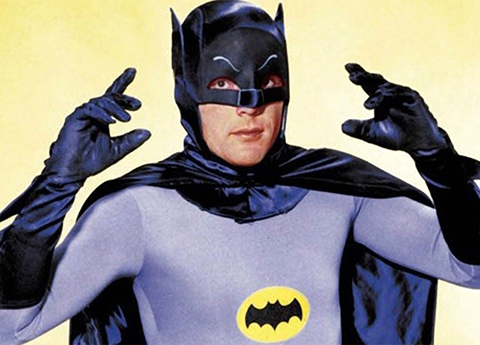 By Micah Mertes
With The Batman in theaters this month, we went sleuthing for Creighton connections to the Caped Crusader. We found a BIG one: Did you know a Creighton alum saved Batman in the 1960s?
But we also learned about the time Batman himself (Adam West, star of the 1966 Batman series and movie) came to Creighton.
In the fall of 1989 — just a few months after the Tim Burton/Michael Keaton Batman ushered in a new era of superhero blockbusters — West dropped into Creighton's Student Center.
West — who died in 2017 but was 60 at the time of his Creighton visit — regularly traveled the country making appearances as Batman at car shows and college campuses. For each appearance, he would arrive wearing his Batsuit with the original cape, reportedly insured at $1.2 million.
West began his presentation with a faux class called "Batman 101," with curriculum that included such topics as POW!, BONK! and BAM! He later broke character to tell a few funny stories about his time on the show.
He explained why he thought the show had endured:
"The trick is to try to create something that remains fresh … something in which the audience can make discoveries as they get older." (Like the Batman show's satire, commentary, humor.)
West also had a few words about the (then) new 1989 Batman movie. If he'd been given the chance to reprise the role, he said, he would have played it differently.
Want to know about another Creighton/Batman connection? Read about the Creighton alum who saved Batman from oblivion and changed pop culture forever.
* * *
Below are the trailers for the 1966 and 2022 Batman movies, which show just how far the character has come on screen in the time between.