Featured Testimonial About Creighton University
Remembering 9/11
In the days leading up to the 20-year anniversary of Sept. 11, 2001, we're running a series of related articles.
More in this series:
Alumni and staff share memories of Sept. 11, 2001, at Creighton.
A Creighton professor's near miss with tragedy
* * *
On Sept. 11, 2001, campus was reeling from the news of the terrorist attacks. In the midst of a national crisis, Creighton students, faculty and staff sought comfort in faith, in prayer, in each other.
The following images tell the story of Creighton University on 9/11 and the days that followed.
Photos courtesy of the University Archives.
On Sept. 11, more than 1,000 people attended a noon Mass at St. John's Church, packing the pews, standing in the aisles. Then-Creighton President the Rev. John P. Schlegel, SJ, told the crowd that that morning would be forever "seared on our memories."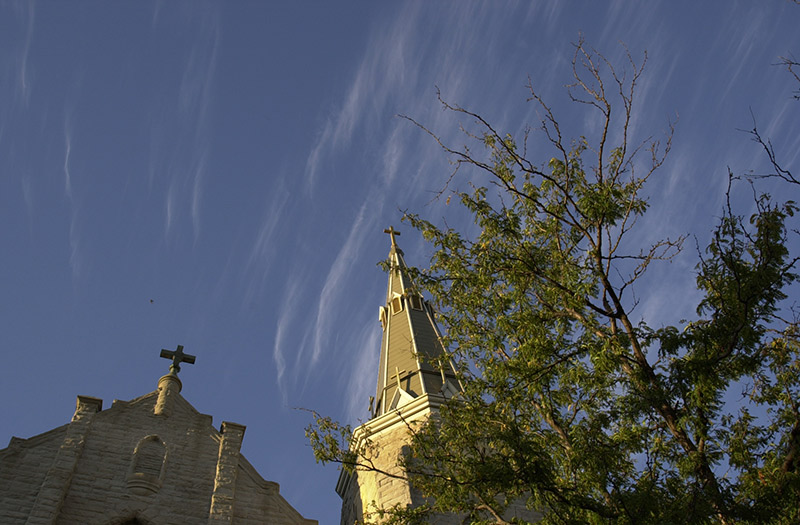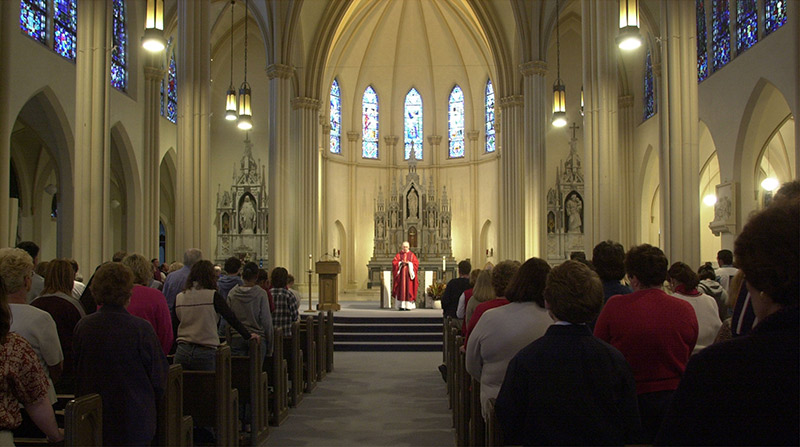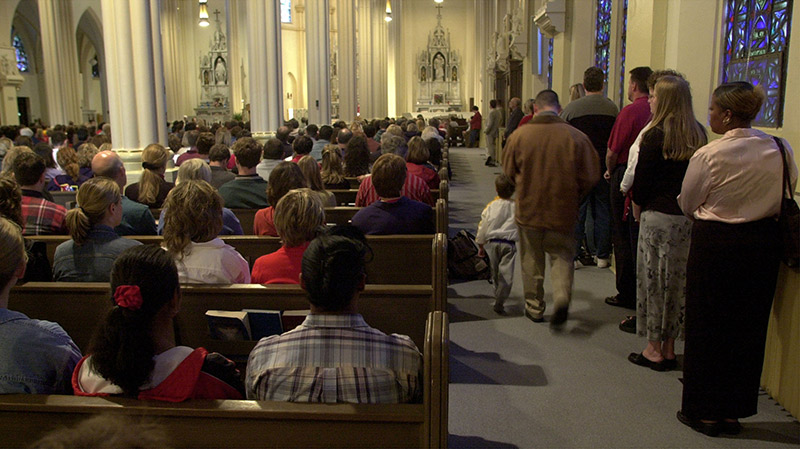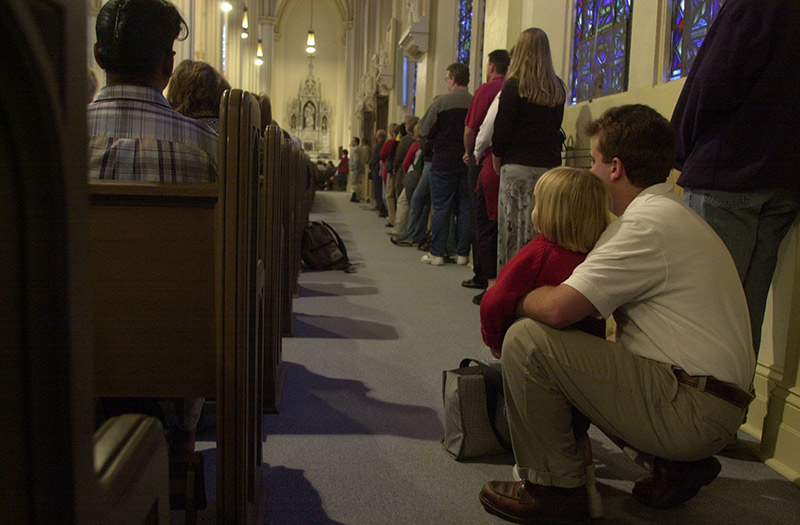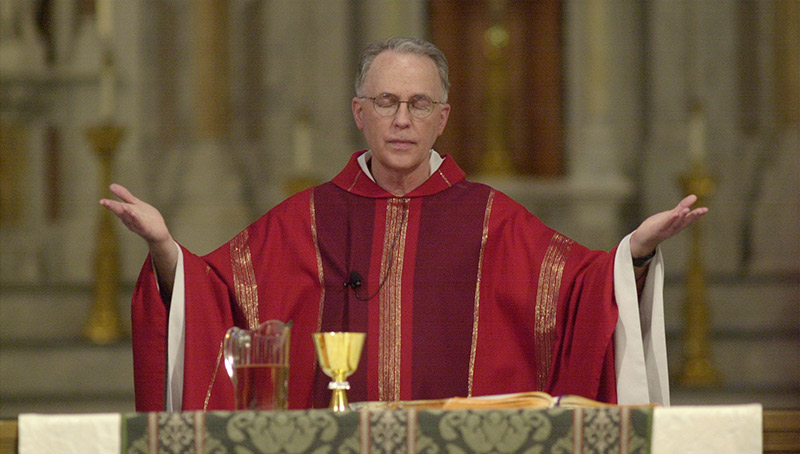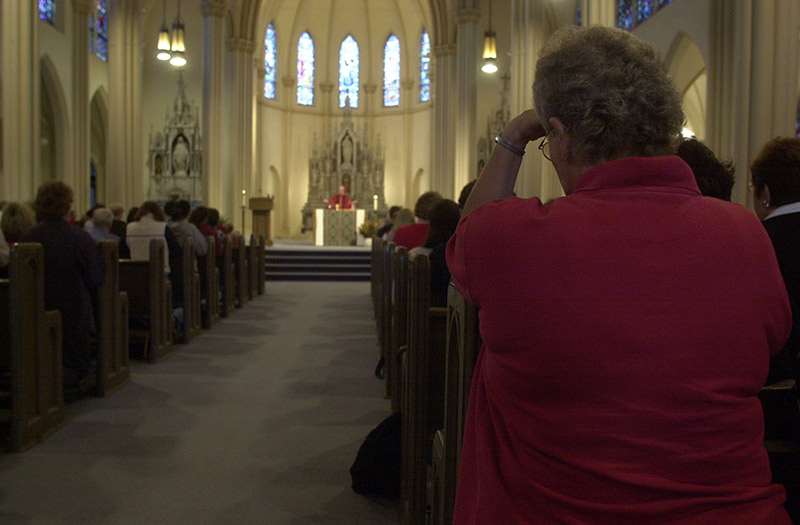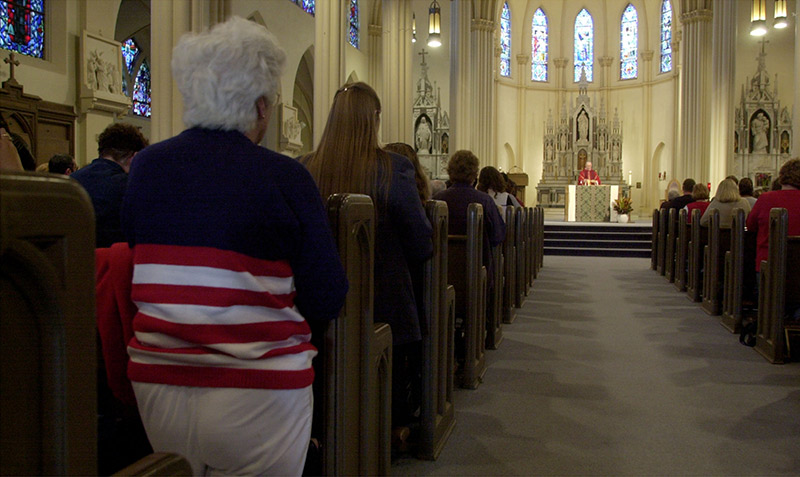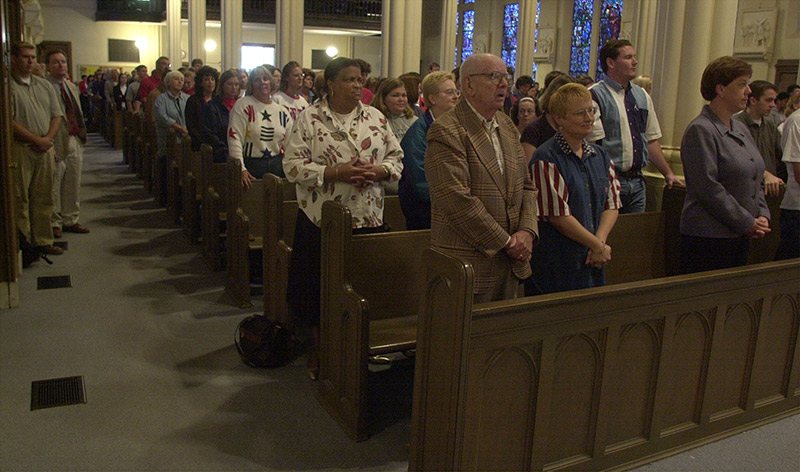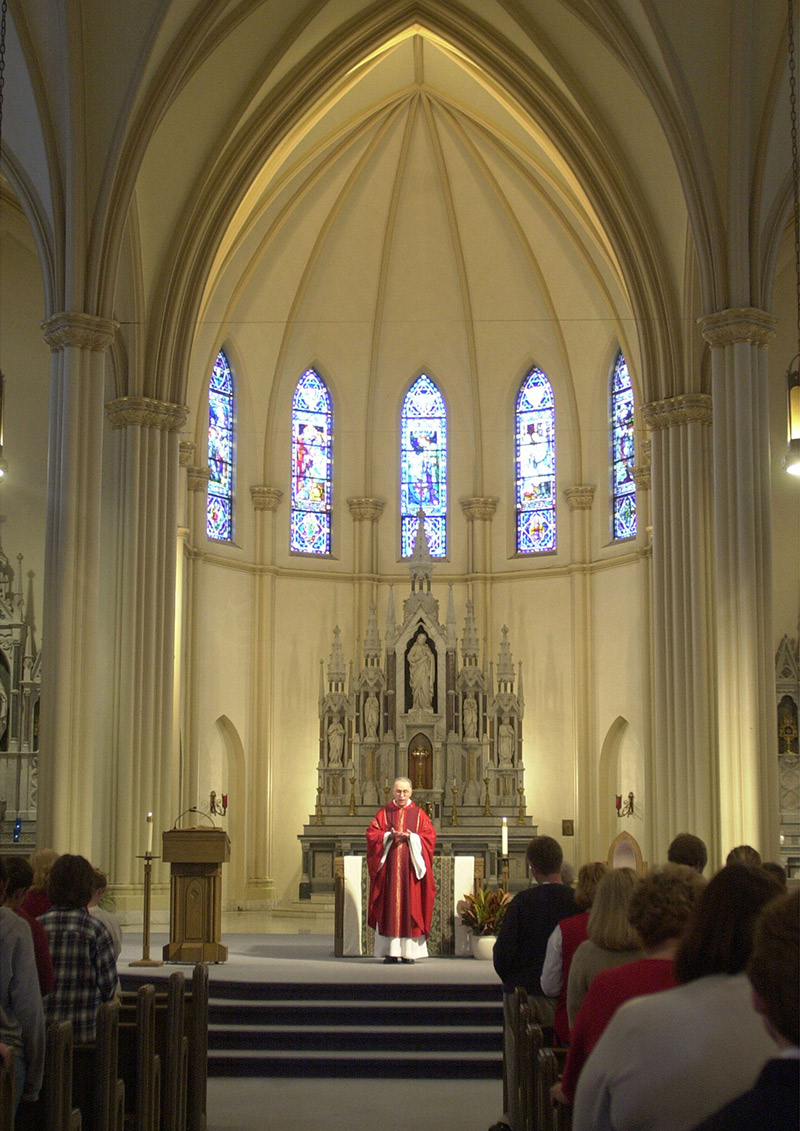 The evening of 9/11, more than 500 people gathered around the fountain in front of St. John's Church for a multi-faith prayer service, which included prayers from a variety of faiths and traditions. The service stressed Creighton's international and multi-faith communities. Students recited Christian, Native American, Muslim, Sikh, Hindu and Jewish prayers.
Three days later, Creighton held Mass as part of the National Day of Prayer and Remembrance. The bells of St. John's were tolled at 12:30 p.m. to observe a moment of silence for the victims.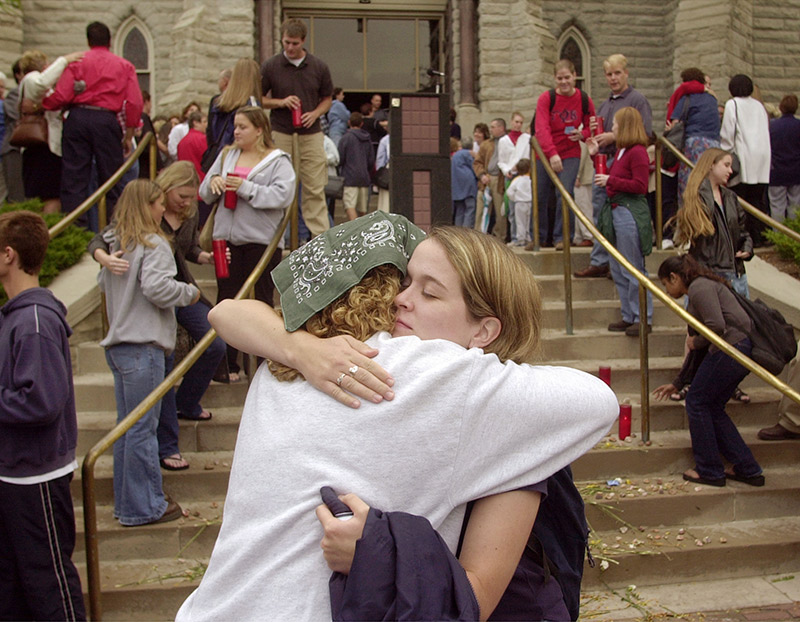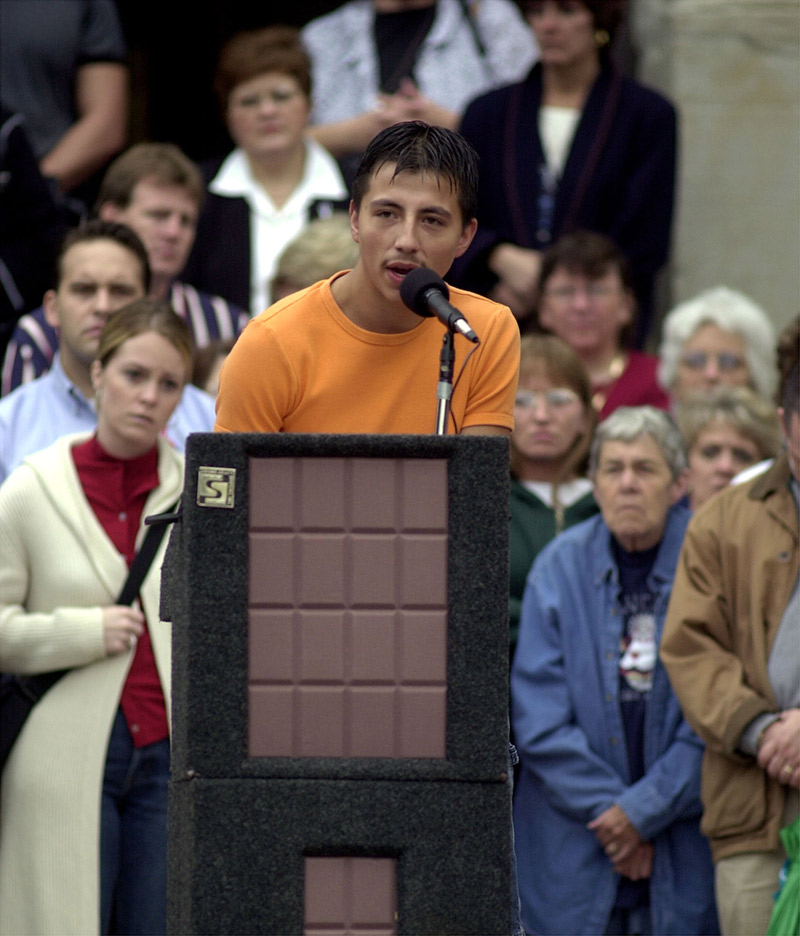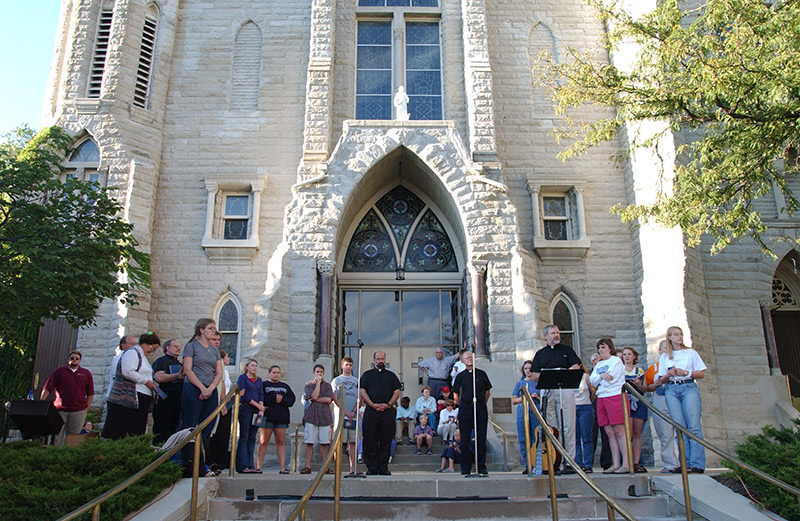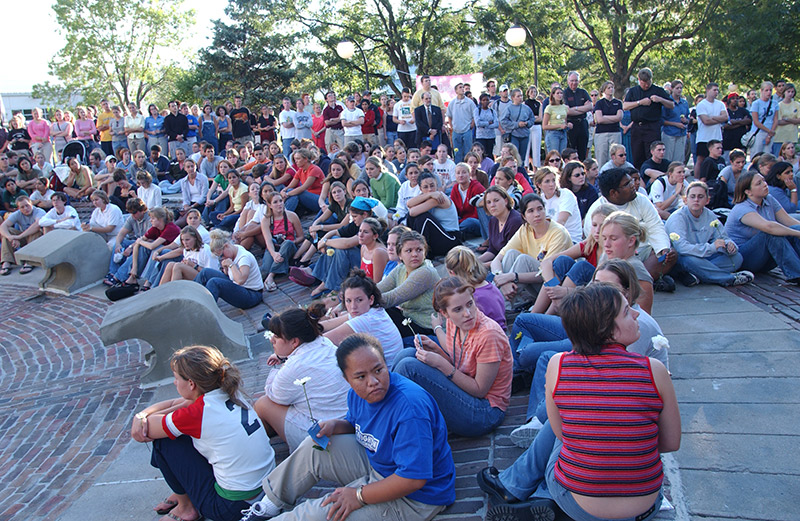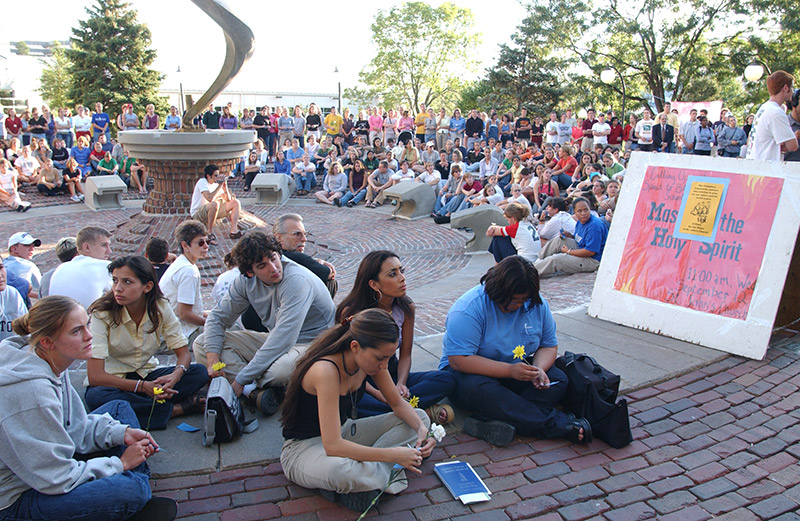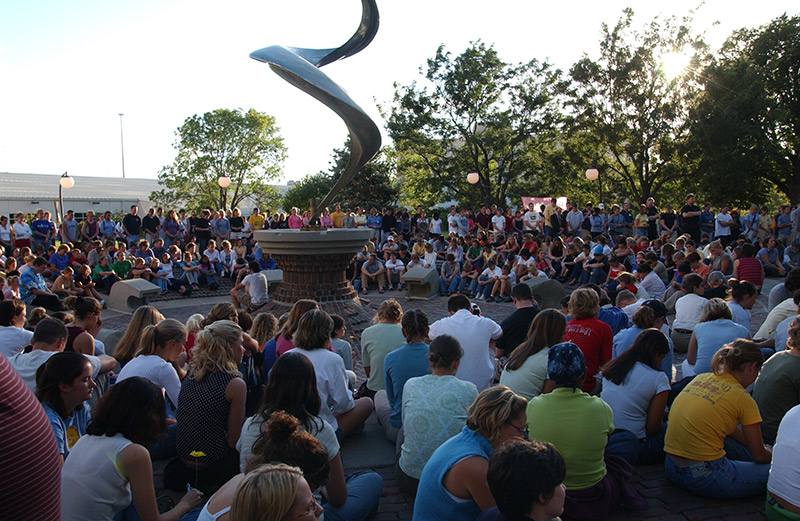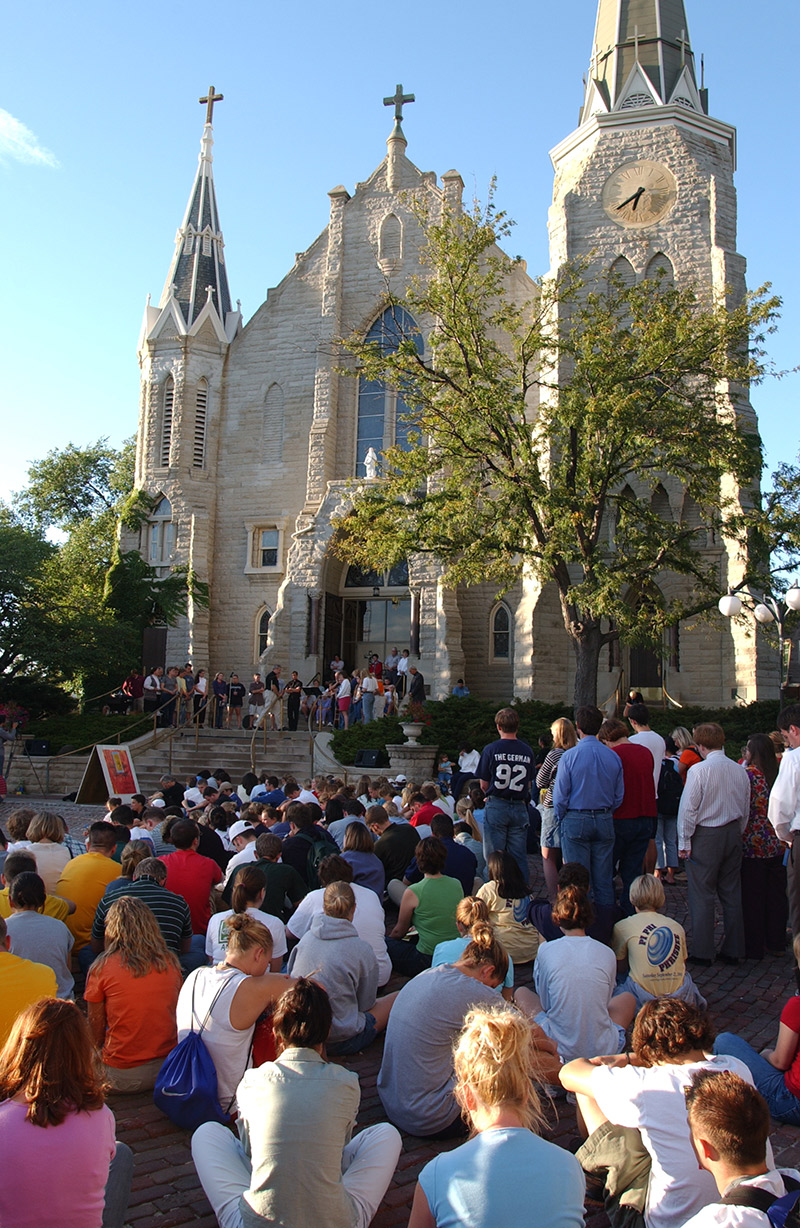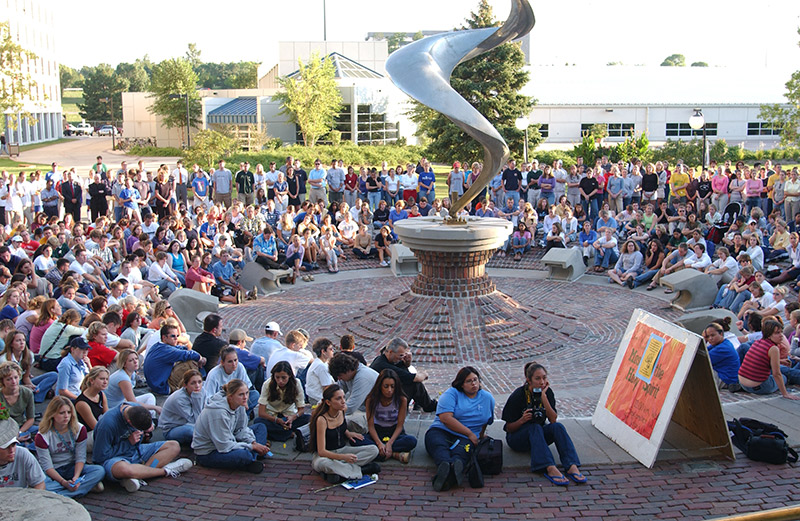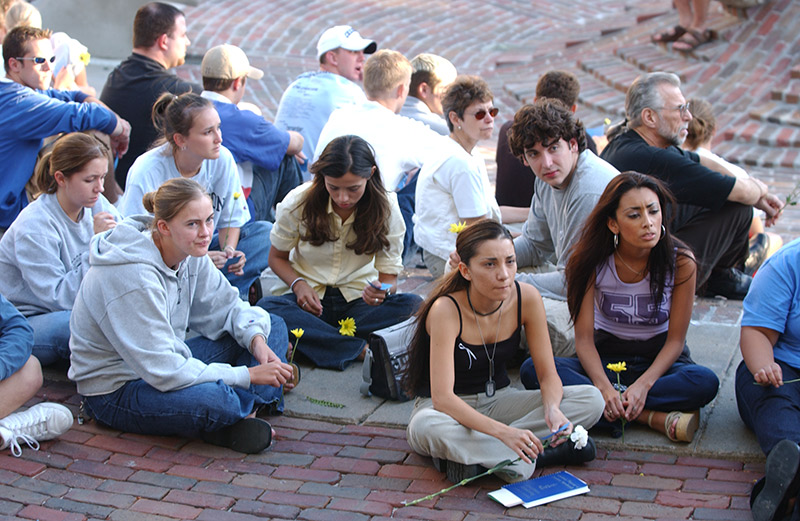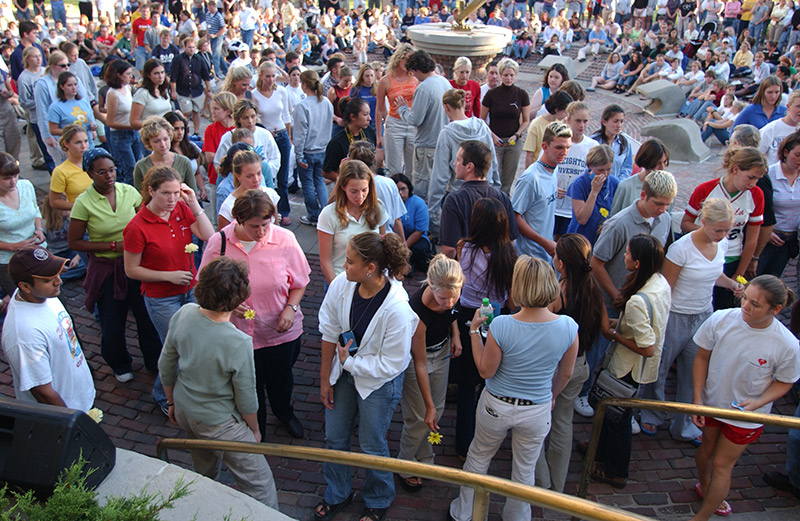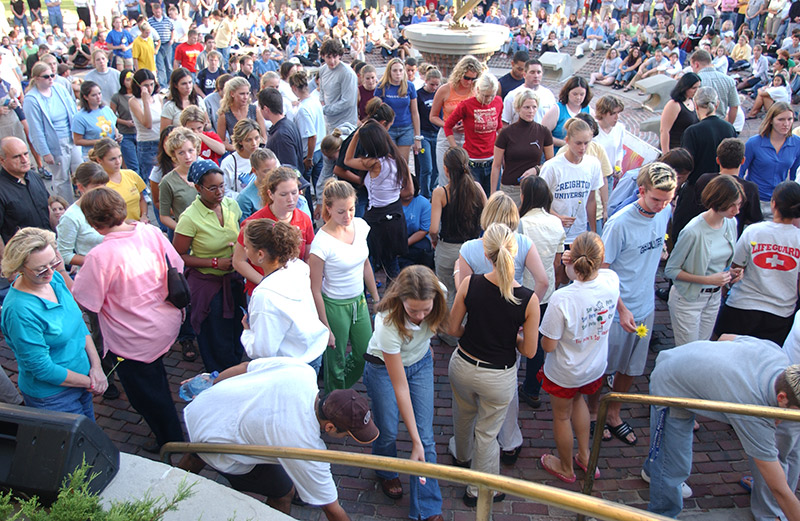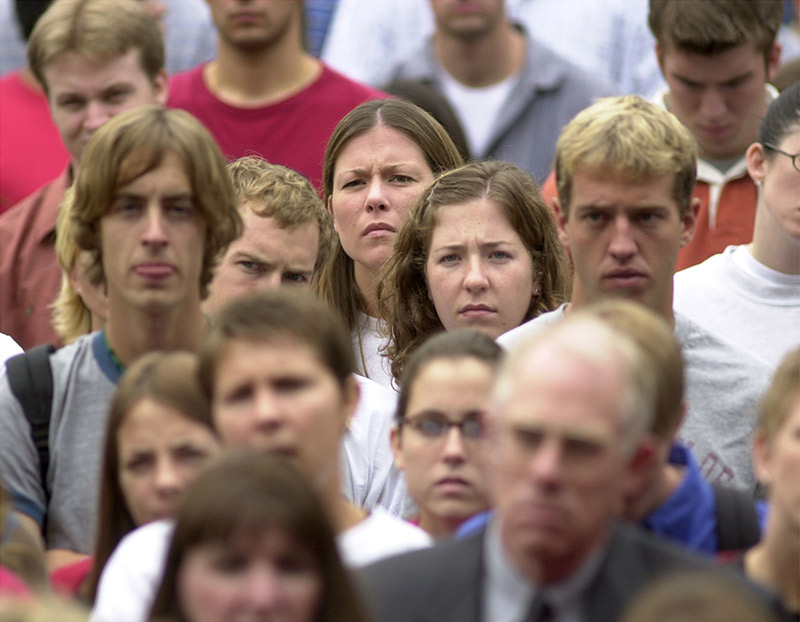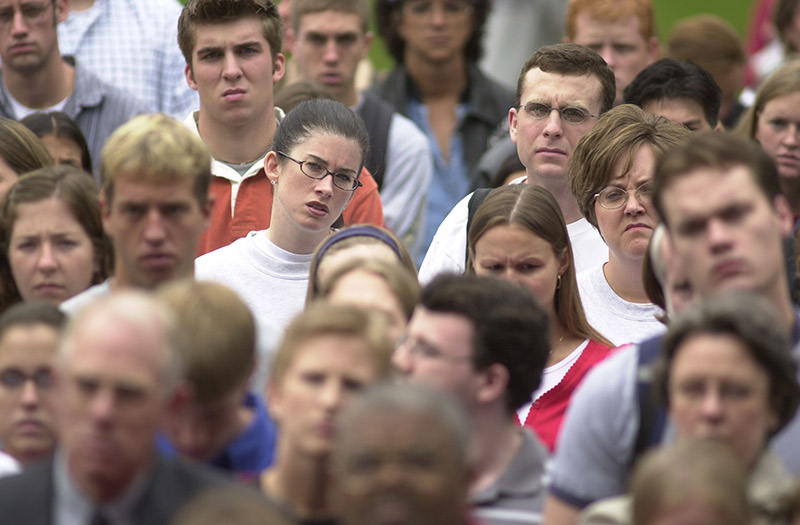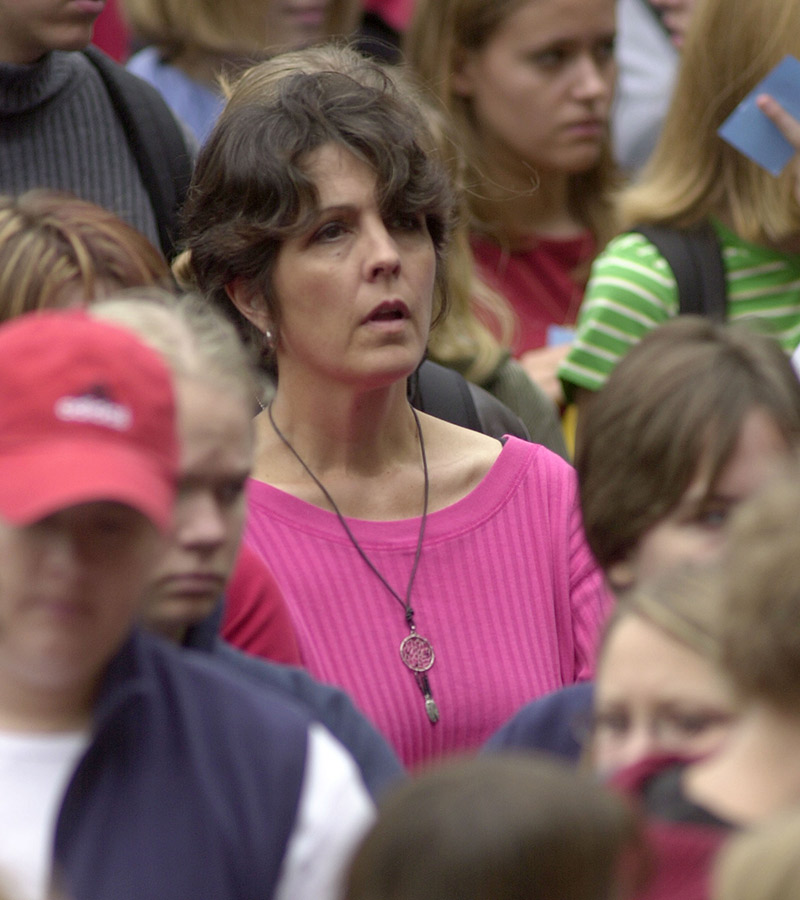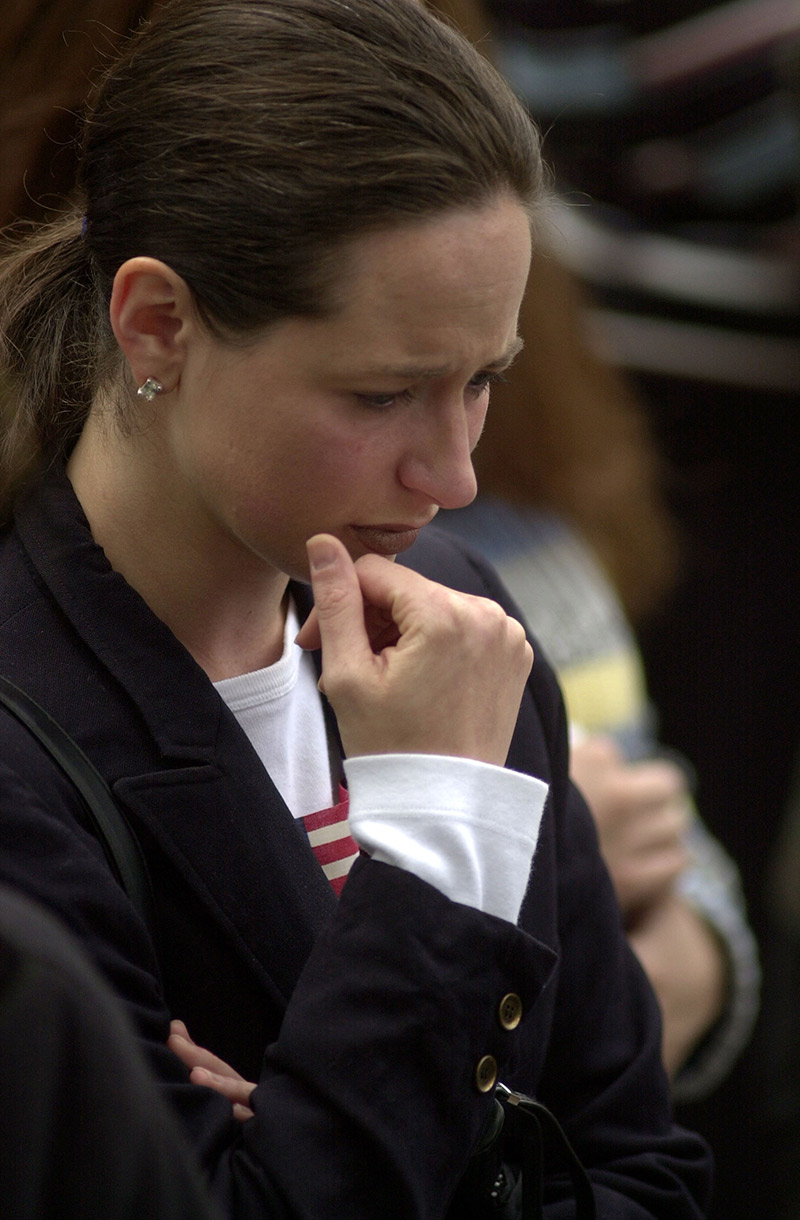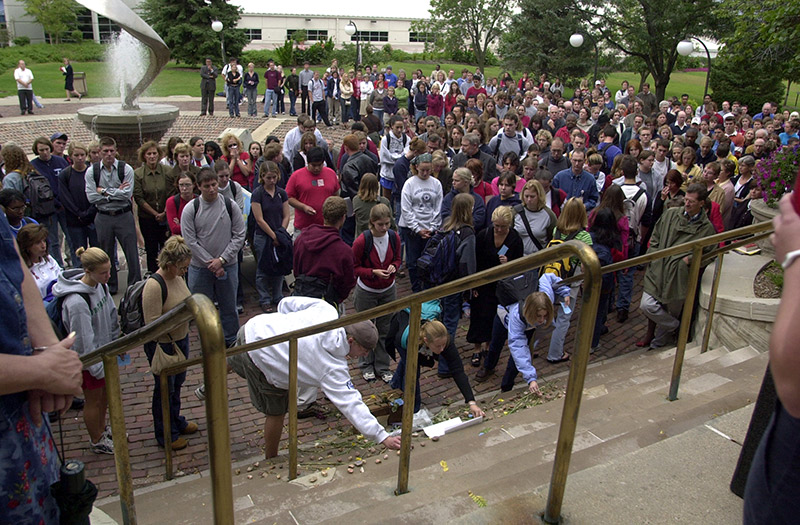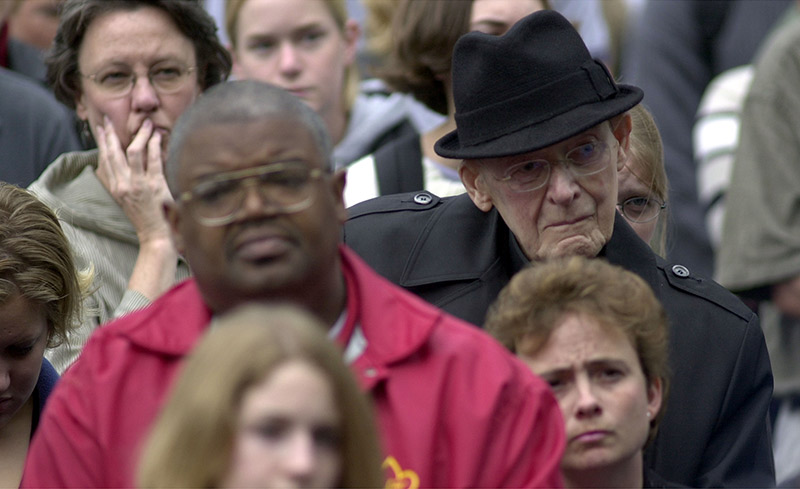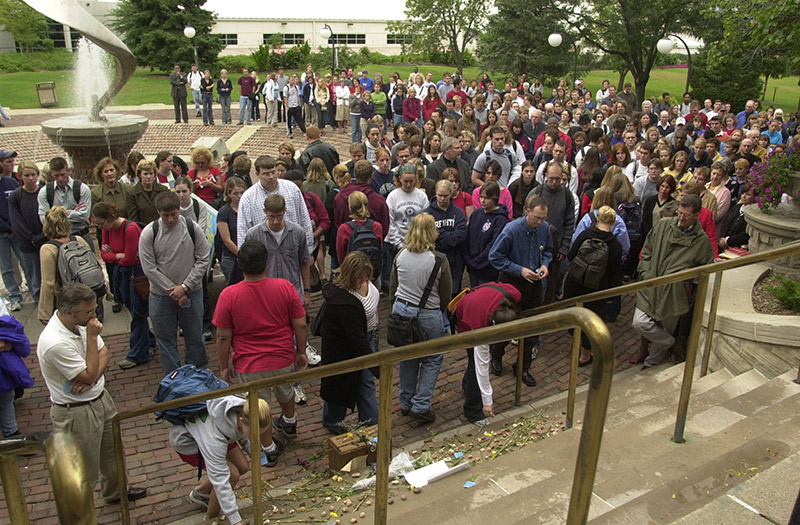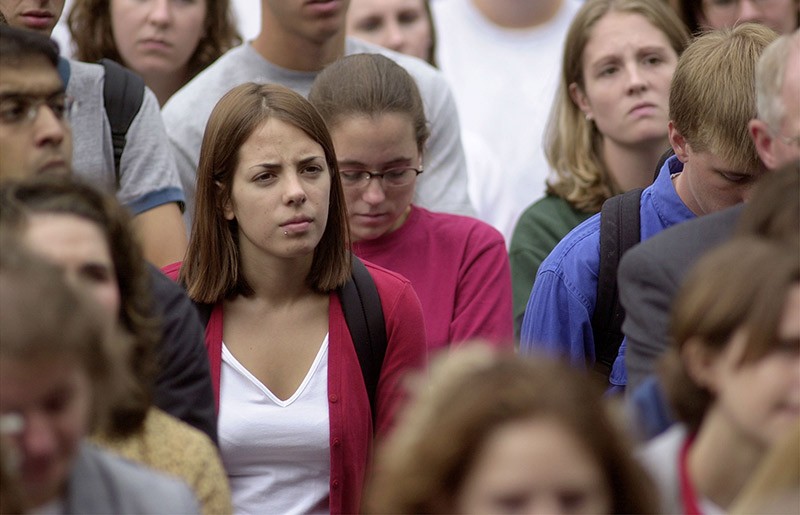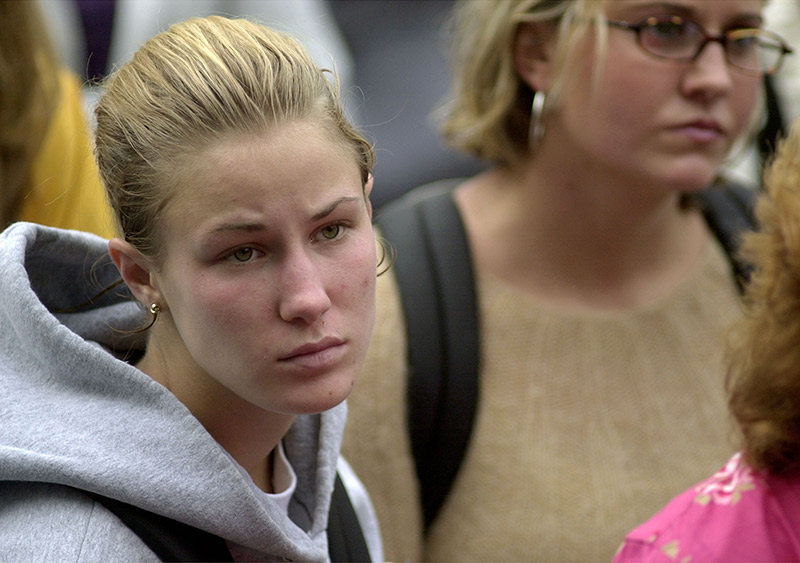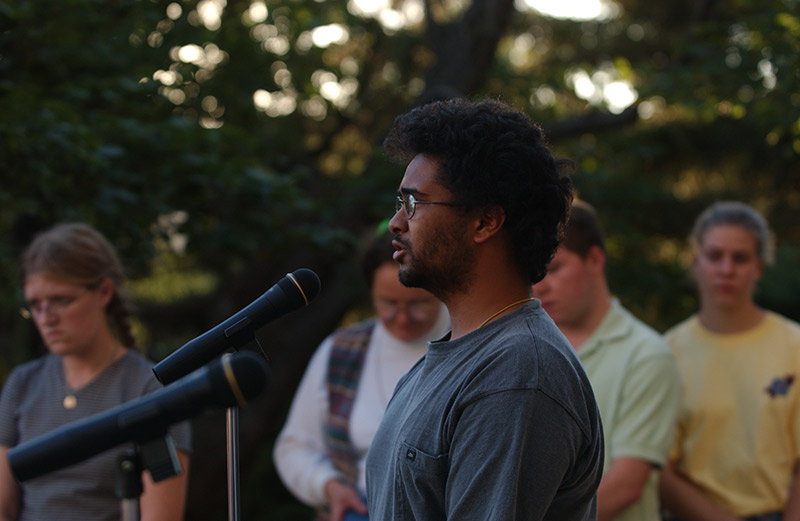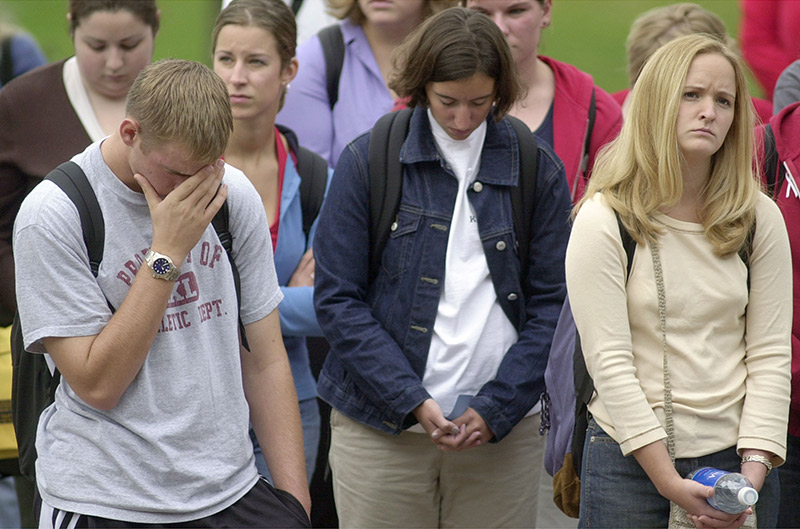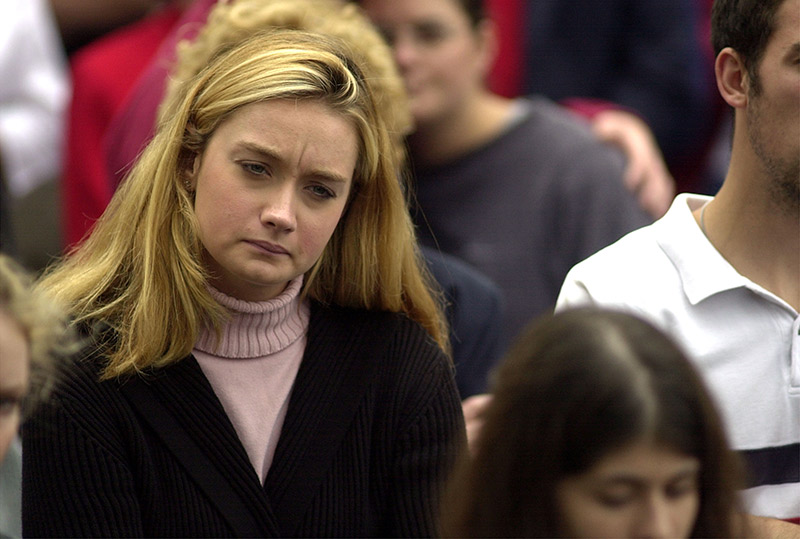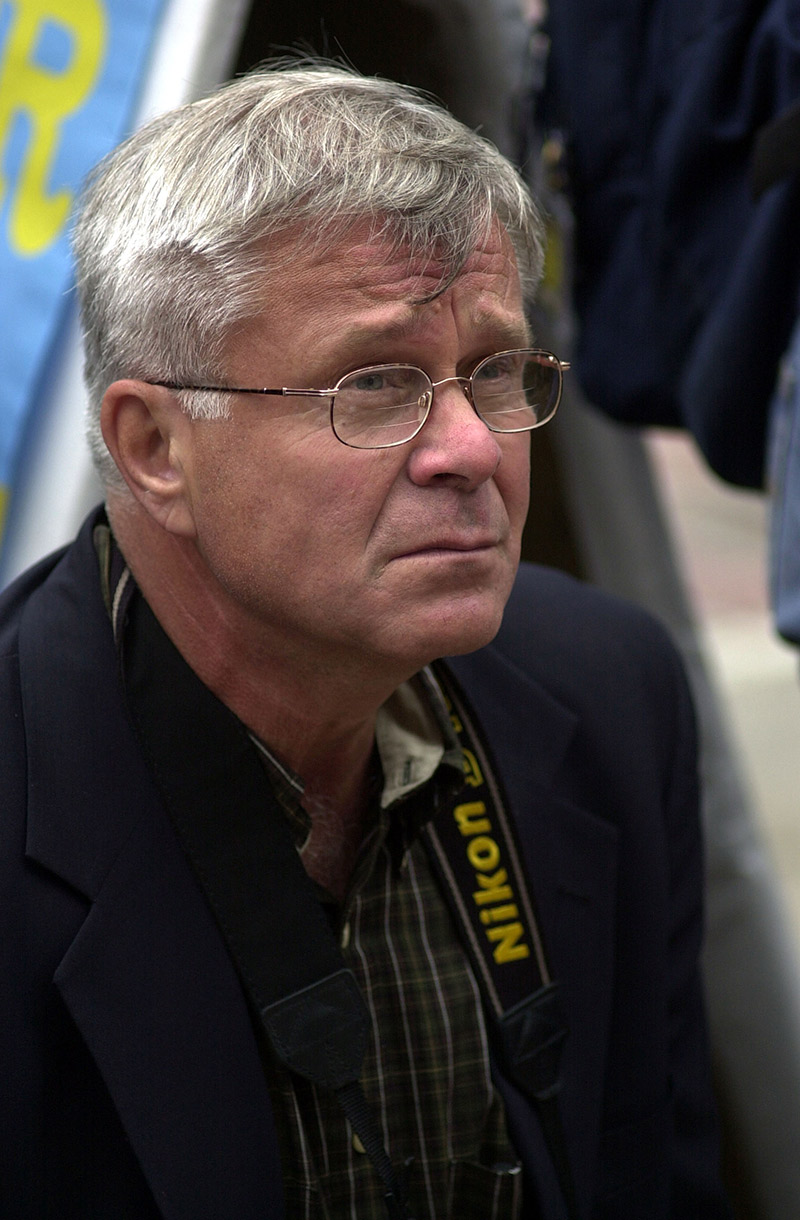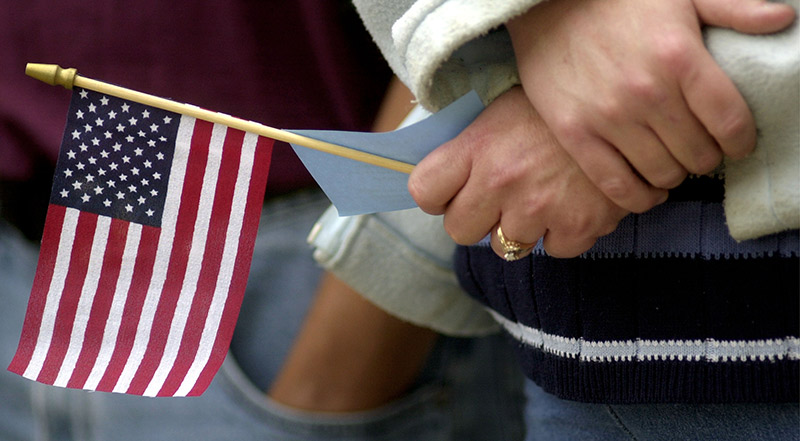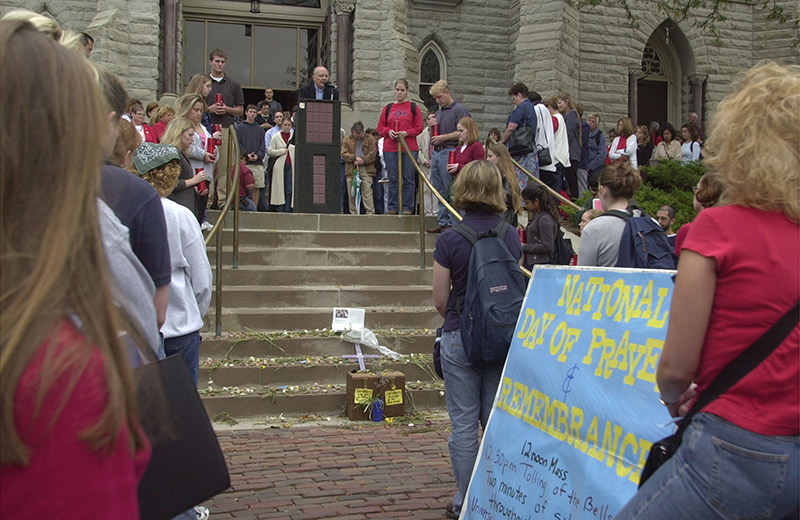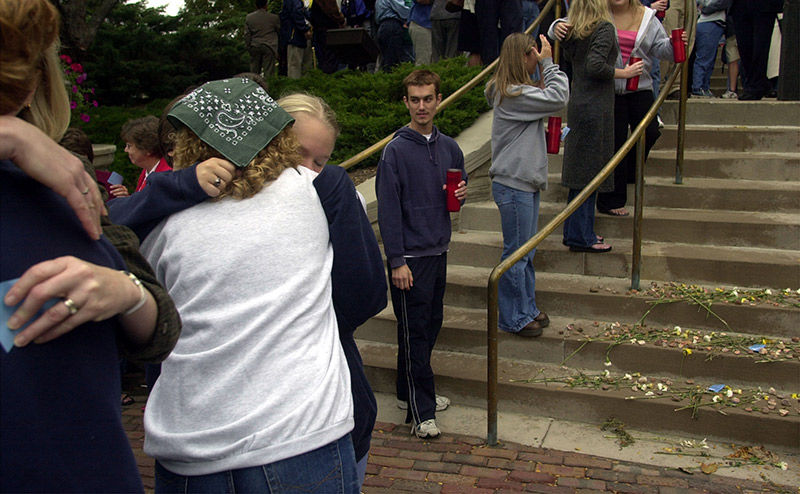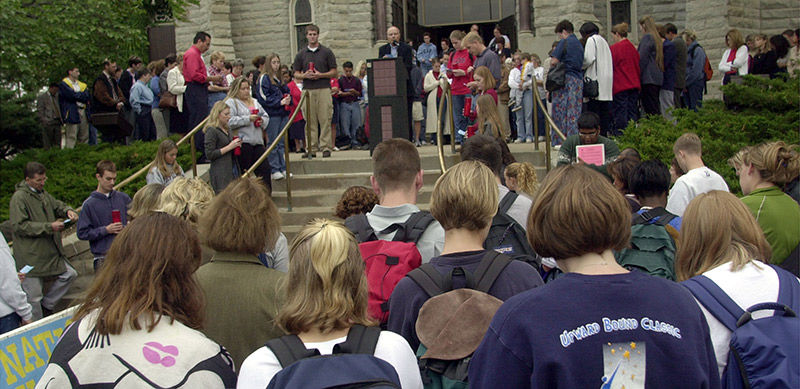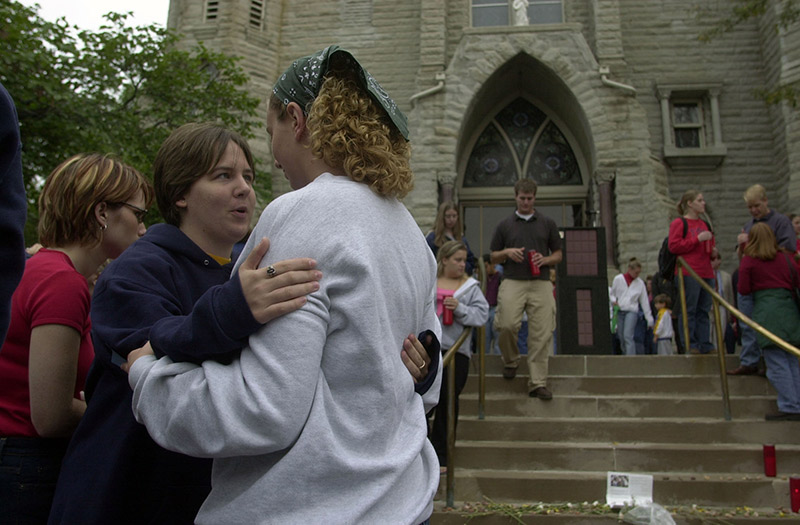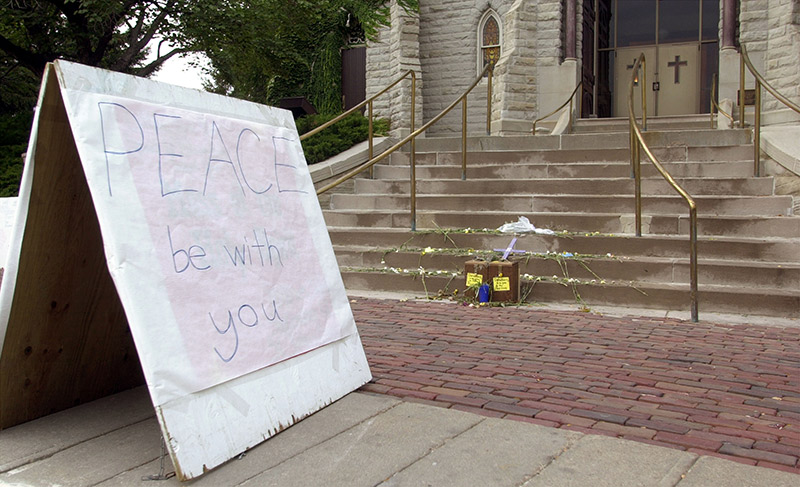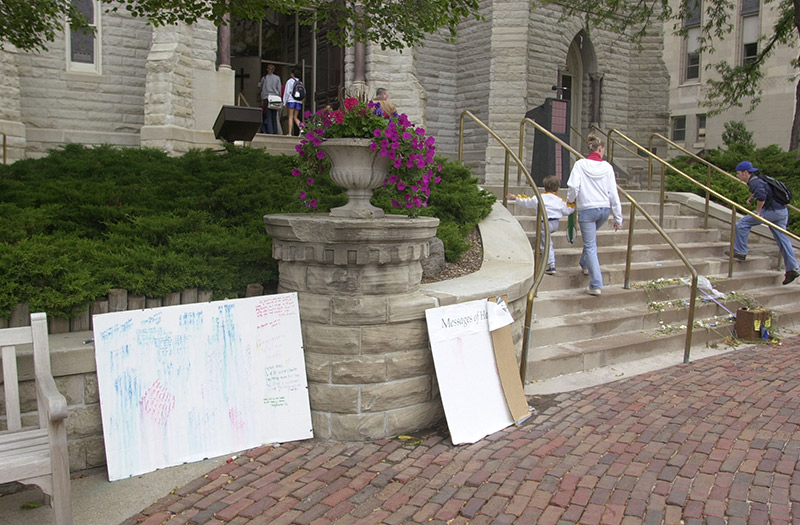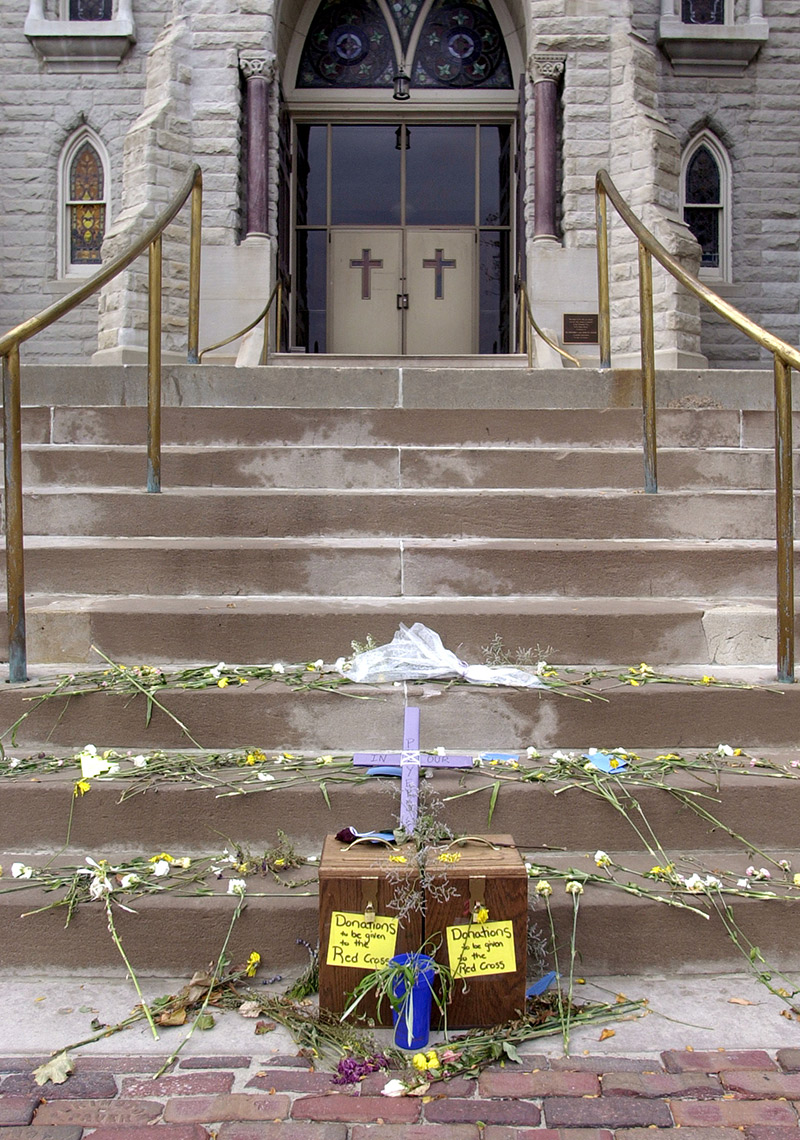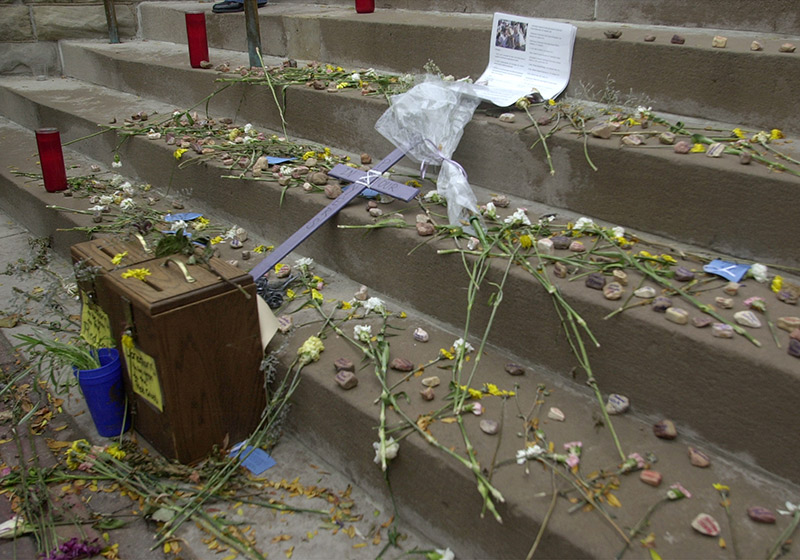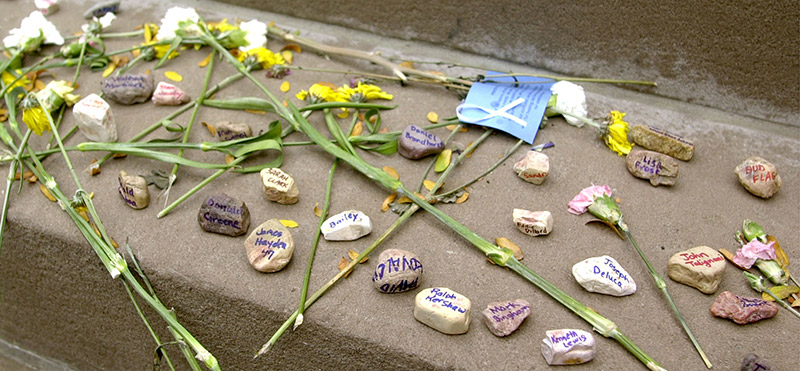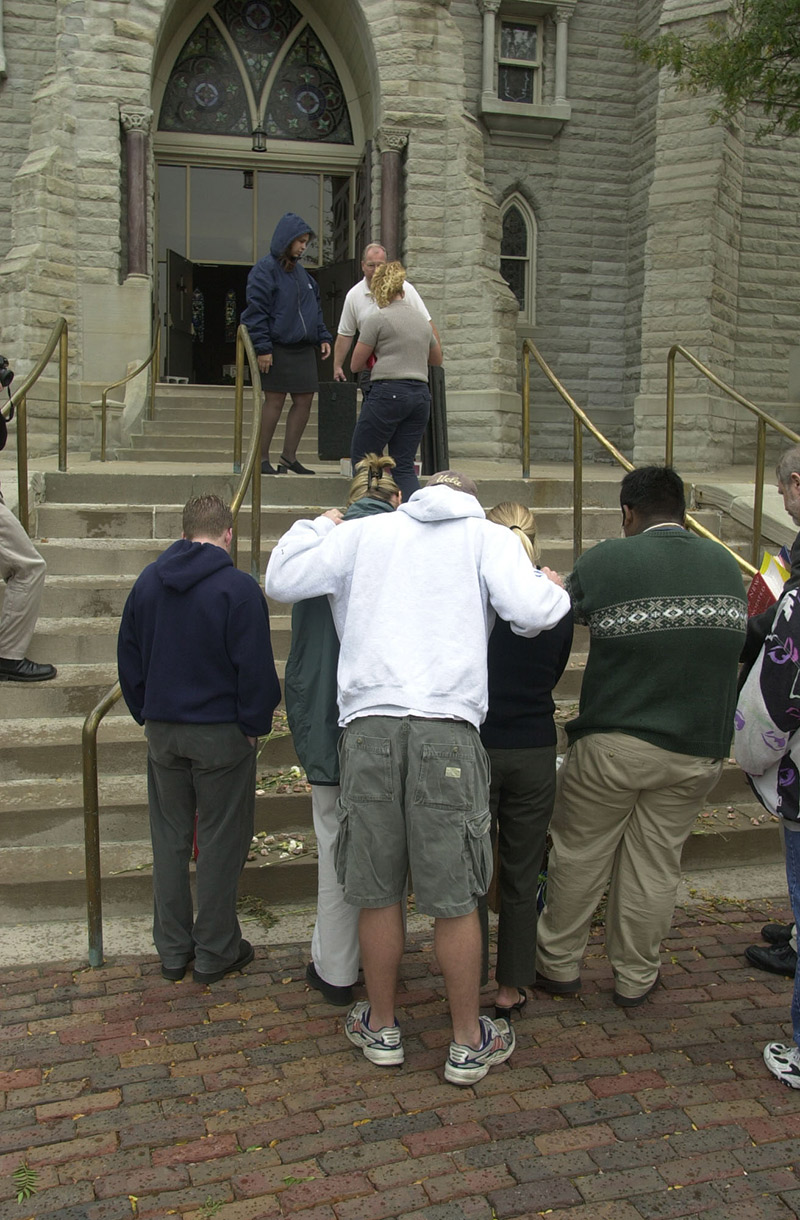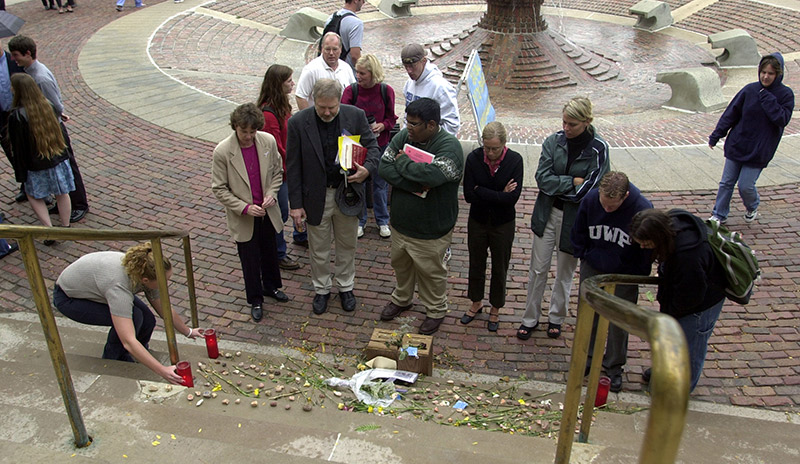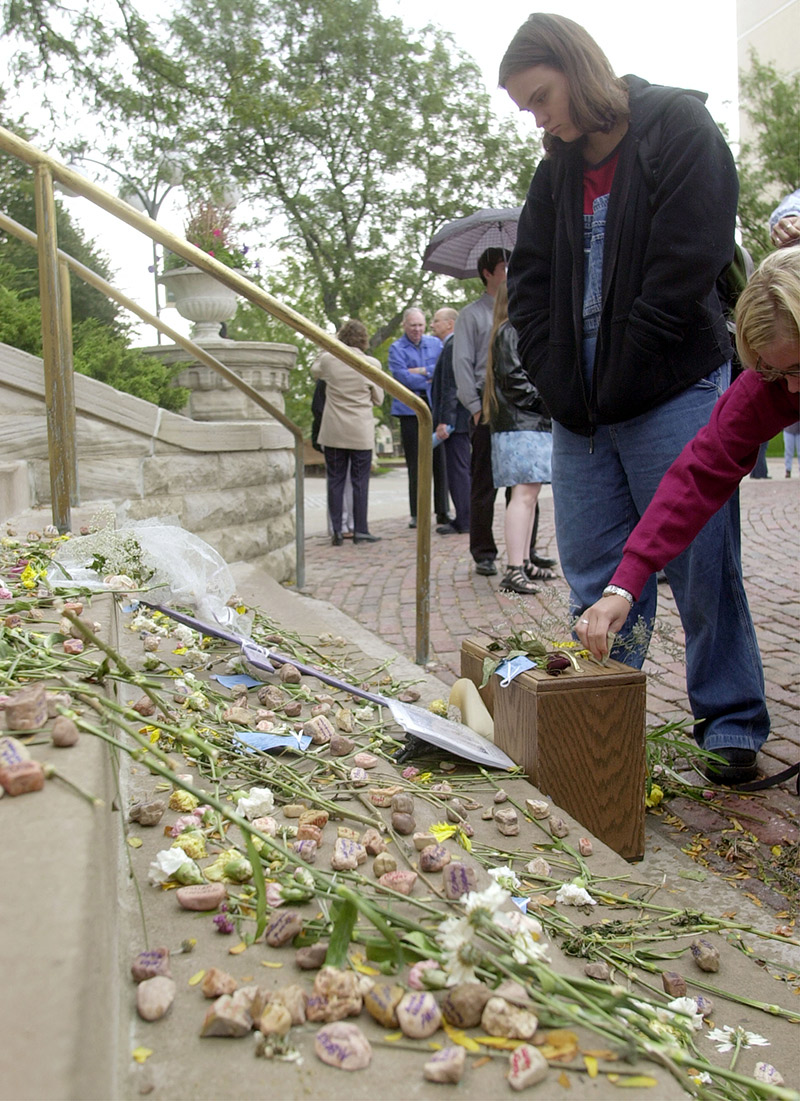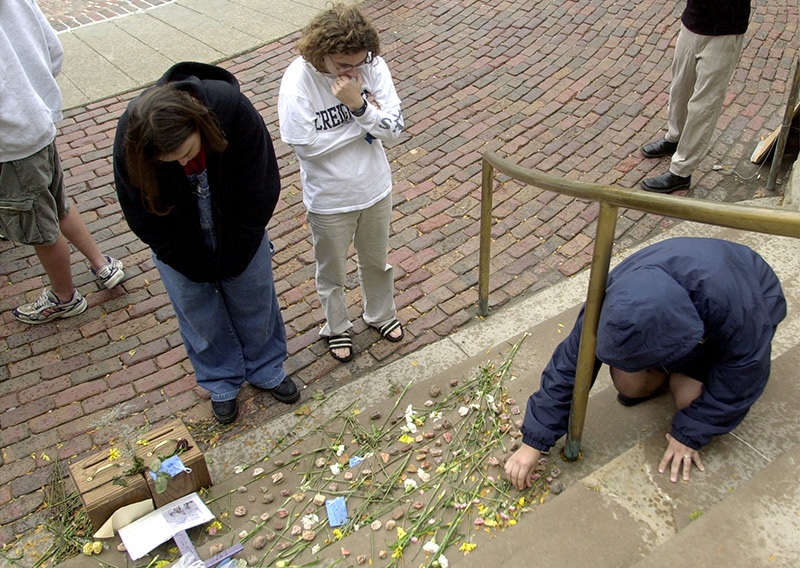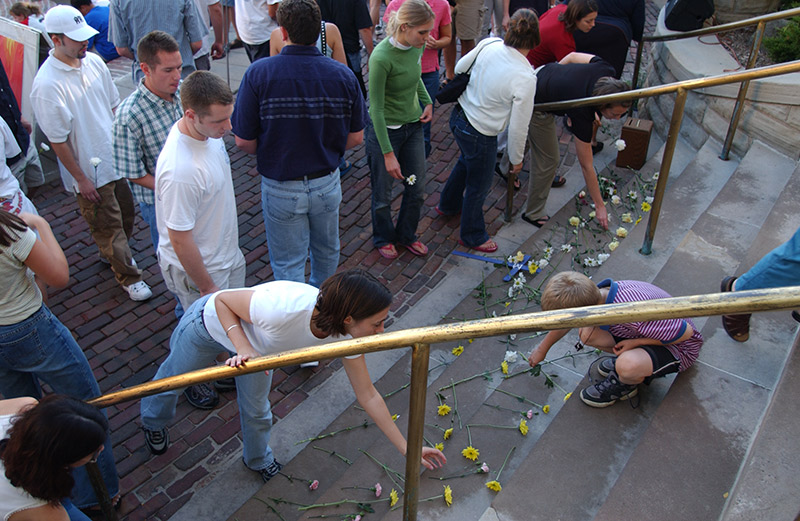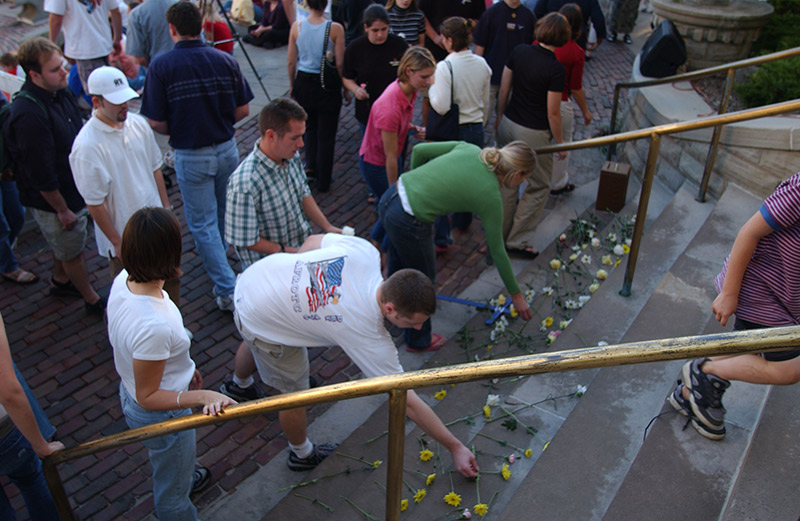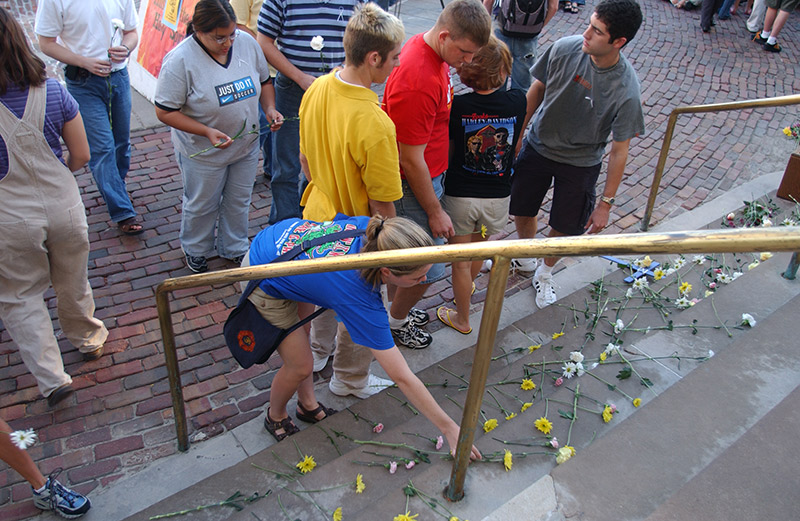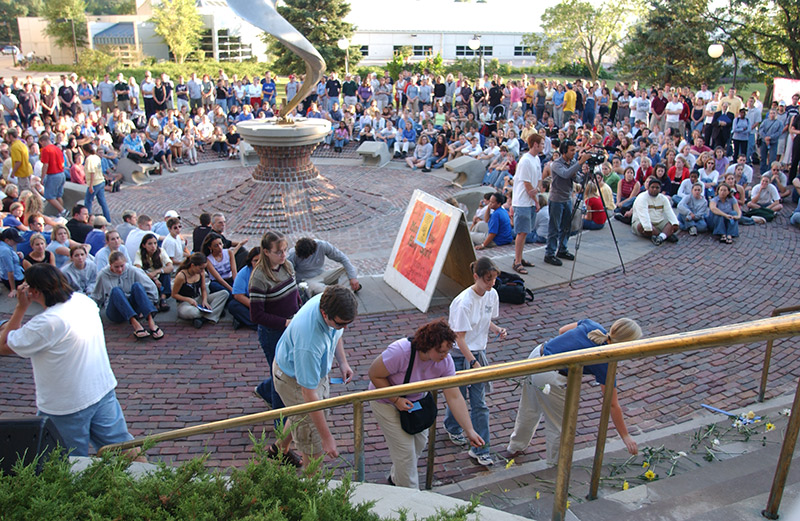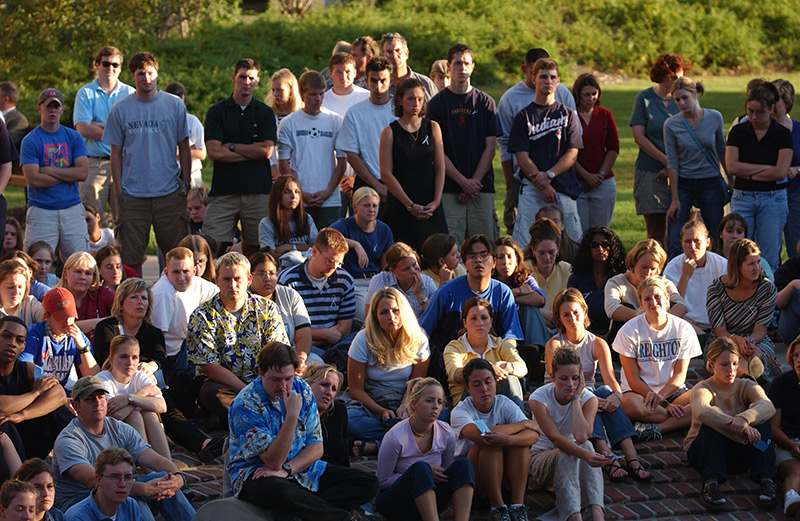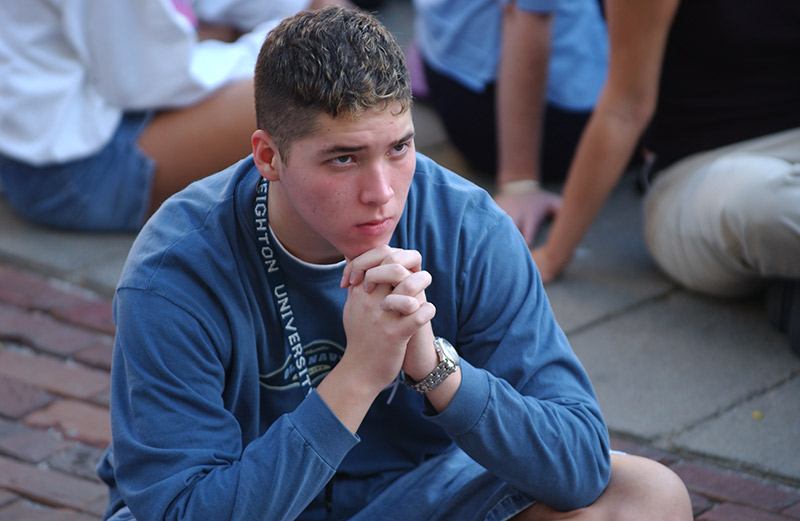 "That day, Father Schlegel offered us comfort in our fear and grief."
— Colleen Warin, BA'69, who worked at Creighton from 1987-2012