Featured Testimonial About Creighton University
Creighton School of Medicine has allowed me to have the kind of career to influence people and to do it, generally, on my own terms.
The Cullen family legacy at Creighton University began more than 100 years ago. Thanks to third-generation alumnus Michael Cullen, MD '79, their name will endure in time through his generous estate gift to the School of Medicine.
"I owe Creighton a great deal, as does my family," he says. "I was very fortunate to attend medical school at Creighton. One could look upon it as a matter of fate."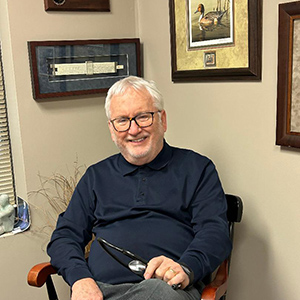 Through estate gifts, Cullen and other Creighton Heritage Society members make a commitment that will benefit future generations of students. Their wills provide a foundation for estate planning and help ensure special bequests – to loved ones, causes and institutions like Creighton – are not lost.
"I have no direct heirs," says Cullen. "A decision of this nature is a melding of legacy and perpetuity. Acknowledging that there were approximately 7,500 applicants for 110 seats, many in my medical class could well see it in the same light. I can't think of a stronger opportunity for giving."
When Cullen's niece, Katie Lydiatt, MS'10, a pediatrician in Omaha, earned her degree from the graduate school, she carried the Cullen name into its fourth generation. Reflecting on more than a century of their history, Cullen believes that it was meant to be.
"I was even born during my father's final year of dental school," he says.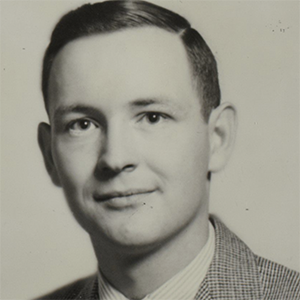 The late Joseph Cullen, Jr. graduated from the School of Dentistry in 1950. For 12 years, he enjoyed a successful practice in South Texas before he and his wife, Evelyn, relocated with their five children – including Michael – to Kearney, Nebraska. They moved to be closer to family which included fathers/grandfathers, Creighton graduates Joseph A. Cullen, DDS '16, and Oliver L. Erickson, DDS '19, both of whom established dental practices in Kearney.
Cullen and Erickson were both veterans of World War I. Erickson had served as a private in the United States Army. Cullen entered the Army as first lieutenant in the Dental Corps and was discharged with the rank of captain. At Creighton, both were members of Xi Psi Phi International Dental Fraternity.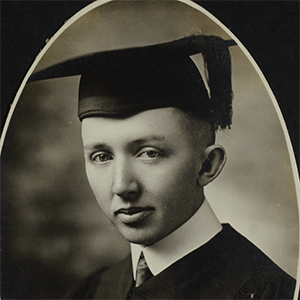 "All those dentists really stacked the deck," says Cullen, whose brother was also a dentist. "My uncle once said to me, 'Old O.L. went to Creighton, and he was very proud of it,' as he recounted with his traditional cigar out of the corner of his mouth in the basement of the local Elk's club playing cards."
Before Cullen made the decision to enroll in medical school at Creighton, he received his undergraduate degree in engineering from the University of Notre Dame. For three years, Cullen worked in the oil industry before changing career paths.
"My father was drafted into World War II right after high school and he became an Army medic in the South Pacific," Cullen says. "He always looked up to the medical doctors. This was certainly formative in how I looked at this career choice."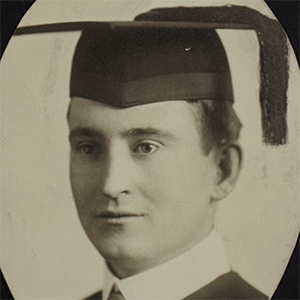 In the fall of 1975, borrowing his way through medical school, Cullen hustled odd jobs to pay for rent. He was employed to run the audio/visual classroom presentations, in addition to manning the front desk at the Creighton Health Science Library from the day it opened until the day of his graduation. Available summers were spent working as a contract trucker for a van lines. One stint involved solo traveling 24,000 miles, in 26 different states in 12 weeks.
Cullen says his Creighton classmates thought enough of him to elect him class president during his third and fourth years before graduating from the School of Medicine in 1979. Thereafter, Cullen pursued a neurology residency and fellowship at the University of Texas School of Health Science Houston. He was chief resident his final year.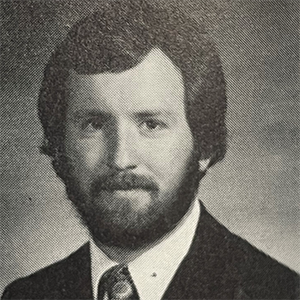 For more than three decades he has been in private, solo neurology practice in Moline, Illinois where he resides with his wife, Mary, a retired registered nurse of 50 years. At 73, Cullen hasn't made plans to retire. He maintains his intellectual drive and the work ethic instilled within him by his parents long ago. Cullen says he enjoys going to work every day.
"If it weren't for Creighton, I'd have been in a corner office with a lousy view. Creighton School of Medicine has allowed me to have the kind of career to influence people and to do it, generally, on my own terms."