Featured Testimonial About Creighton University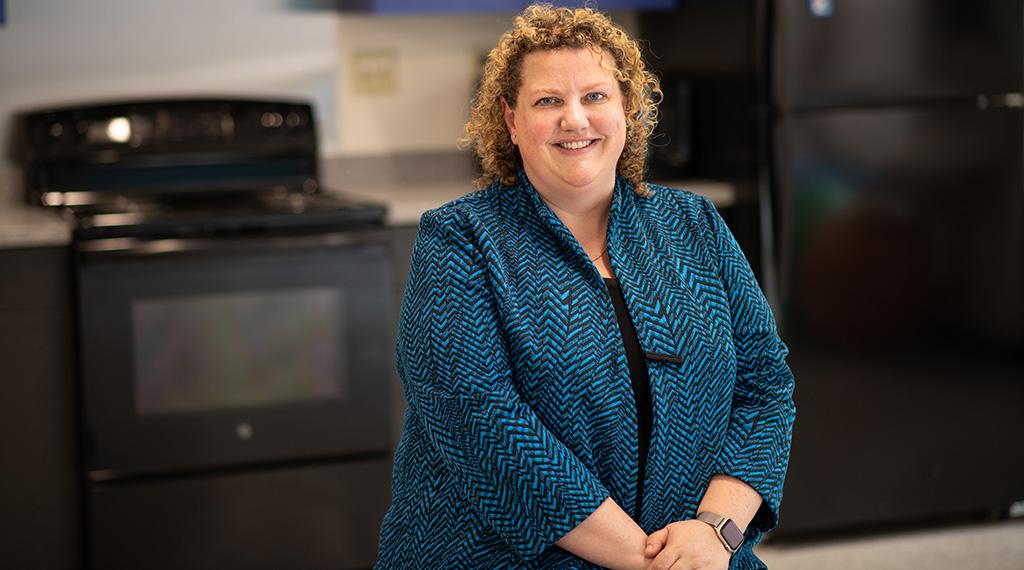 There are limited financial opportunities for support at the graduate level. I feel blessed.

Elizabeth Crampsey
EdD'19
Recipient of two Graduate Deans' Scholarships, Elizabeth Crampsey considers herself fortunate—and mindful that the same aid does not exist for all graduate students. "There are limited financial opportunities for support at the graduate level," she says, "I feel blessed."
Elizabeth is making the most of her scholarships, both of which allowed her not only to pursue her own education on a deeper level, but to influence how she prepares her own students. "I continue to evolve as I learn about myself through my leadership journey in the EdD program," she says. "Already, this coursework has been eye-opening, door-opening, and life-changing."
The Portland, Maine, resident currently works as an assistant faculty member at the University of New England (UNE). Through her studies in Interdisciplinary Leadership at Creighton, she has become deeply engaged in UNE's interprofessional education programming. Elizabeth is passionate about passing that understanding to her students.
"Through my personal re-engagement in the student role, I feel as though I have become a better teacher myself," she says. For the second time in the past three years, Elizabeth received the UNE Westbrook College of Health Professions Distinguished Teaching Award for Graduate Teaching Excellence—an honor she credits to her Creighton education for pushing her as a leader and change agent. Elizabeth has begun to rework her teaching to include reflective practices for the students, to offer more community service opportunities, and to infuse cura personalis—caring for the whole individual— into her classroom philosophy,
"I have come to understand that what sets me apart as a leader is the alignment with Creighton's mission. I have begun to reframe my participation in service, on campus and off, to ensure that my opportunities align with my values, and the Creighton values, as well."
WHY ARE SCHOLARSHIPS IMPORTANT?
For students like Elizabeth, who are employed full-time while working toward their graduate degrees, scholarships can play a major role in their abilities to better understand the trajectory of their careers and help take them to new heights. Not all graduate students have scholarships to help lighten the weight of tuition and fees, Elizabeth says, and that financial freedom can make a difference. "I feel blessed that I was able to receive that support, because my long-term goals have adapted and changed based on my education at Creighton University."