Featured Testimonial About Creighton University
My parents taught me and my siblings the value of work, but my mother also emphasized the value of education. She always told us, 'Education is something that no one can ever take away from you.'
The liturgical music Doug Head, BA'69, sang as a young altar boy at St. Bonaventure Catholic School in Columbus, Neb., was foundational to his understanding of the world. Today, memories of his childhood and of his mother and father swell when he hears the Latin lyrics of "Ave Maria."
"The music was so compelling, and still is. It provides me with a spiritual foundation," he says. "Of course, Mary is the mother of Christ, and she cares for us and gives us direction. My mom and dad were crucial to not only my existence, but to my values and ethical and moral foundations."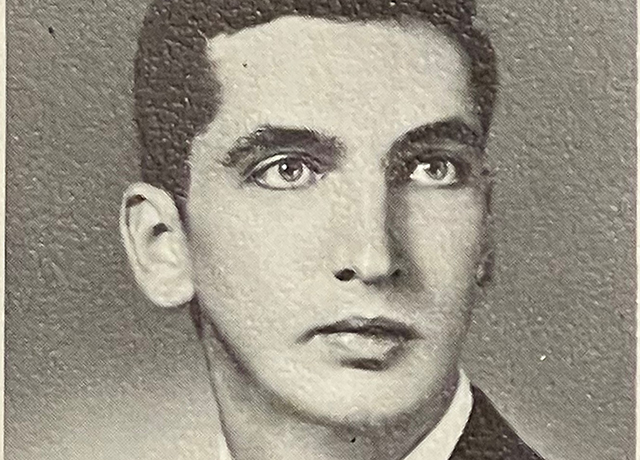 To honor their memory, Head has included Creighton University as a beneficiary of his estate, to establish the Robert and Dorothy Head Endowed Scholarship.
"With my intentions to create this scholarship expressed in my will, I know my wish to remember my parents will be carried out. Their legacy will be helping future generations access education, something they highly valued."
Robert was born in Troy, Alabama; Dorothy was from Northeast Nebraska. Both grew up during the Great Depression and to ease the financial burdens created by the depression, each left school to help support their families.
"My parents both worked their entire lives," says Head. "They taught me and my sister the value of work, but my mother also emphasized the value of education. She always told us, 'Education is something that no one can ever take away from you.'"
Robert and Dorothy met after World War II when they both happened to be at the Mayo Clinic. Dorothy was there for a surgery and Robert was accompanying a friend who was also having surgery. The rest, says Head, "was history."
The couple were married at St. Martin's Catholic Church in Troy. Robert and Dorothy and their children lived in Alabama until the early 1950s, when the family relocated to Nebraska to be near Dorothy's family. Dorothy eventually earned her high school diploma and worked in a local hospital medical records office. Robert was a truck driver. For Dorothy and Robert, the faith and education of their children were always a priority.
"From kindergarten on, I was enrolled in Catholic school," says Head. "And when my father lost his job, Creighton helped me with scholarships and grants, so I understand that kids need help."
Head graduated from the College of Arts and Sciences in 1969 and found success in a financial services career. Today, Head and his wife, Teri, live in Washington state where they have been active in their community and local church through activities such as volunteering for Bible Study and GED tutoring at a juvenile detention center near Seattle. The experiences helped him and Teri realize the value of both education and parenting, and he says, "we remind our grandkids of the importance of their faith and education, and that no one can take that away."
As loyal Creighton donors and members of the Heritage Society, their generous estate gift will continue to support the University's educational mission well beyond their lifetimes.
"At the end of their lives, both mother and dad left some vivid examples of faith," says Head. "About a month before Dad died, he wanted to go to Mass. He had Parkinson's Disease which often impacted him mentally. It did not, however, alter his desire for Mass and Communion."
Robert's funeral Mass was celebrated at St. Martin's Catholic Church. Dorothy is buried at St. Martin's and during her December funeral Mass, family and friends sang "Silent Night."
"I will always remember that moment," says Head. "I must confess, though, rather than Jesus, my focus was on Mary, and by extension, my mother. Mary's unreserved acceptance of the call to be His mother and her devotion to Him reminded me of my mother. Joseph's role as father reminded me of dad."
August is Make A Will Month. Creighton's dedicated Gift and Estate Planning team is here to help you support the University in the manner most meaningful to you. Please contact us to learn more.
​