Featured Testimonial About Creighton University
Access to essential surgical care is limited or non-existent for 2 billion people around the world. It is through generous donor support that the Creighton Global Surgery Fellowship is tackling this global health crisis.
"There is so much need in our communities and in the world. The GSF is a concrete way to have our hearts and hands deliver the care that every human being deserves," says Global Surgery Fellowship donor, Caron J. Gray, MD, FACOG.
Dr. Gray and other donors have created opportunities for three carefully selected board-certified general surgeons to provide life changing care to underserved populations in Tanzania, Rwanda, and the Republic of the Congo.
Current Global Surgery Fellow
Dena Steiner Ferguson, MD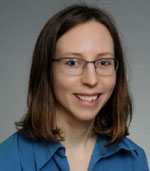 Dr. Dena Steiner Ferguson is Creighton's third Global Surgery fellow. A 2016 graduate of Northeast Ohio Medical University, she completed her general surgical residency in Youngstown Ohio. Between high school and undergraduate school she spent seven months learning French at Strasbourg University in Alsace-Lorraine France. In early 2022, Dr. Steiner Ferguson completed her sub-specialty rotations in Omaha and in April she left for Rwanda before settling into her work in the Republic of the Congo. While immersed in the surgical challenges of a developing country, Dr. Ferguson is being mentored by a local board-certified surgeon. When approved by her mentor and the director of the global surgery fellowship, Dr. Ferguson will begin operating autonomously. After her fellowship, she will join the World Medical Missions.
"This front-row seat to God's work was granted to me through these people's trust and the privilege of learning surgical skills stateside. I was aware that being a missionary doctor required integration of faith and medicine but seeing them flawlessly interwoven was a shock. Ultimately, I will lead a developing country residency program, spreading my knowledge to the next generation."

2018-2020 Global Surgery Fellow
Megan Straughan, MD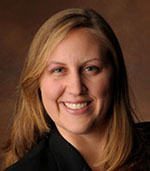 Dr. Megan Straughan graduated summa cum laude from Grinnell College, in Grinnell Iowa. Upon receiving her medical degree from the Medical School for International Health in Be'er Sheva, Israel, Dr. Straughan completed her General Surgery Residency with the Greenville Health System in Greenville, South Carolina. Dr. Straughan has volunteered in developing countries yearly since high school and performed surgery in Kenya on multiple occasions. She is Creighton's second Global Surgery fellow. After eight months of rotations in Omaha, where she performed well over the expected number of sub-specialty operations, Dr. Straughan went to Rwanda. While there, she performed 242 major operations and 213 minor procedures and operations. She saved an estimated 91 lives and alleviated suffering for approximately 300 patients. She also started a multi-specialty oncology clinic. Dr. Straughan continues to serve internationally.

2017-2019 Global Surgery Fellow
Kelly Shine, MD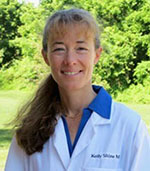 Dr. Kelly Shine is a Yale University graduate and Creighton University's first Global Surgery fellow. After 11 months in Omaha receiving surgical subspecialty training, Dr. Shine started her fellowship international rotation in Tanzania. There, she saved 169 lives and developed a post anesthesia care unit, which continues to save lives. Her Tanzanian hospital staff have provided virtual lectures and telecommunicated surgical conferences with Creighton medical students, faculty, and surgical residents, exposing them to the global surgery concept. Dr. Shine is back in private practice in the United States and looks forward to operating and teaching internationally again.