Our most immediate needs
In the School of Pharmacy and Health Professions, our Jesuit values teach a holistic approach to caring for others. Those values not only help us better serve our patients; they give our students the tools to find their path and change their world.
That's the kind of education we provide our students. In an ever-evolving workforce, we prepare our Creighton graduates to lead the way. To continue this tradition of excellence, please consider supporting the SPAHP's general fund.
When you make a gift to this fund, you will support the most essential and immediate needs of the School of Pharmacy and Health Professions — faculty development, scholarships, research opportunities, all the services, strengths and experiences that distinguish this education from any other in the nation.
Thank you for supporting our students!
A pioneer in health care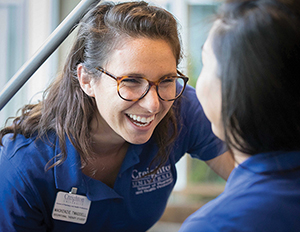 With your support, we will continue to offer our students a truly transformative education committed to treating the whole person — mind, body and soul.
We believe that right now, more than ever, the world needs Creighton-educated health care professionals.
As our more than 8,400 alumni in the School of Pharmacy and Health Professions know, we teach students to care for their patients compassionately, treating each one as a whole person and striving to make a difference in every life.
The School of Pharmacy and Health Professions is a pioneer in health care. We offered the first distance-based Doctor of Pharmacy degree (PharmD) pathway, the first entry-level clinical doctorate in physical therapy and one of the first post-baccalaureate Doctor of Occupational Therapy (OTD) programs in the country.
Contact a Director of Development
Cody Fuchtman
Senior Director of Development, School of Pharmacy and Health Professions
CodyFuchtman@creighton.edu
402.280.2299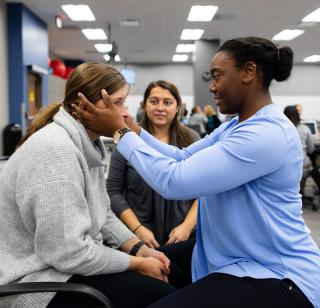 A leader in three fields
The School of Pharmacy and Health Professions includes three fields and several transformative programs. Learn more about each department.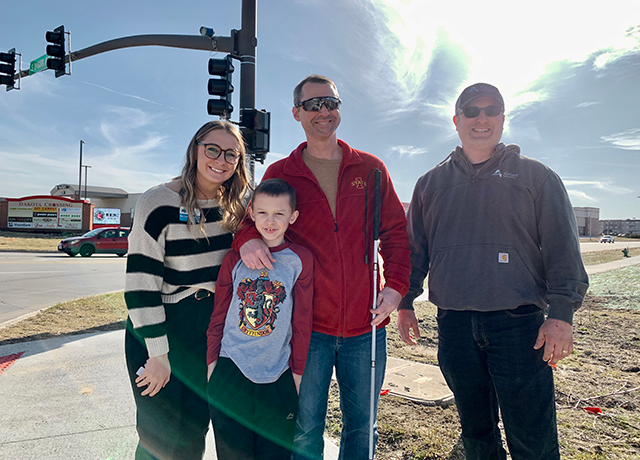 Father and son walk safer with help of alumna
With the help of alumna Rachael Barnette, OTD'21, her 9-year-old patient and his father now walk a little easier across a busy intersection.
Read the story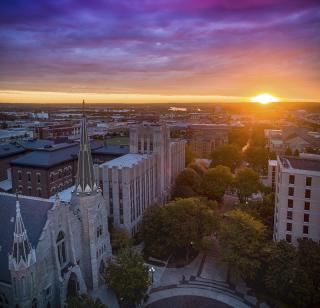 Forward Blue
Forward Blue is the largest and most comprehensive fundraising campaign in Creighton's history. The campaign is a massive, concentrated effort over an extended period of time to celebrate Creighton's mission, while raising funds to ensure that mission endures.