The National Black Alumni Association Board represents the voices of Creighton's Black alumni. The Board is an empowering resource for the Black student community and is helping to move the University toward greater diversity, equity and inclusion at all levels.

NBAAB members
Note: All members live in Omaha unless otherwise noted.
Bridget A. Hadley, BSBA'88, Board President, Economic Development Manager for the City of Omaha Planning Department
Troy J. Beaugard, BSBA'89, General Manager at Baxter Volkswagen La Vista
Jason D. Brown, BA'18, an English teacher at Strake Jesuit College Preparatory in Houston
Aaron D. Conley, BA'95, Marketing Director, Forest Products at Union Pacific Railroad
Brenda Warren Council, JD'77, retired and former elected official who has served in the Nebraska Legislature, for the Omaha City Council and Omaha School Board
Eric T. Dantzler, BSBA'95, owner of R & D Builders LLC in Chicago
Leonard D. Gordy, longtime Creighton men's basketball assistant coach and Diversity and Inclusion Officer for Athletics
Abiola A. Kosoko, BA'09, a photographer and videographer for First National Bank of Omaha
The Honorable Darryl R. Lowe, JD'84, judge of the Nebraska 4th Judicial District County Court
Terri D. McAlister-Sanders, BA'78, publisher of the Omaha Star Newspaper and executive Director of the Mildred D. Brown Memorial Study Center
Shannon D. Melton, BS'09, vice president, Catalyze Evaluation
Emily F. Miller, BS'75, MSEDU'78, retired principal of Omaha Public Schools
Kayman A. Nixon, BSBA'17, MBA'21, Senior Consulting Analyst at Huron in Chicago
Rachelle C. Owens, BSN'87, Director of Patient Access and Strategic Business Solutions at NS Pharma, Inc., in St. Louis
John E. Pierce, MS'72, JD'81, former Associate Vice President for Creighton's Division of Equity, Diversity and Inclusion
Shawntal Mallory, BA'97, JD'00, Adjunct Professor, Creighton University School of Law, and Executive Director, Nebraska Legal Diversity Council
Ex-Officio Voting Member
Sarah Walker, PhD, Vice President for Equity, Diversity and Inclusion at Creighton
Ex-Officio Non-voting Members
Frank Hayes, BSBA'75, President and Managing Director of Hayes & Associates, L.L.C., and a member of the Creighton Board of Trustees since 2000
Chris Rodgers, BA'92, MBA'99, Director of Community and Government Relations at Creighton
Our mission
The mission of the National Black Alumni Advisory Board shall be to advance the interests of Creighton's Black community, to promote academic excellence and to commit to building a lifelong relationship between Black alumni and the University. The Board seeks to:
Be a supportive resource for Creighton University's Black student body.

Advocate for Creighton to instill a culture of racial justice, diversity, equity and inclusion at all levels of the University

Be a vehicle for professional development and social networking among Black alumni, and to

encourage alliances with Creighton alumni across the country.

To provide scholarships to current Black students and to potential Black students seeking to attend

Creighton

.

To be a cultural connection to the Black community, the North Omaha community and

Creighton University.

To support campus recruitment and retention efforts at the student, faculty and board levels at Creighton.
Learn more about diversity and inclusion at Creighton.
Stay connected
Creighton celebrates the diversity of its alumni community, and we host regular events and get-togethers for our Black alumni. Interested in learning more? Contact alumni@creighton.edu.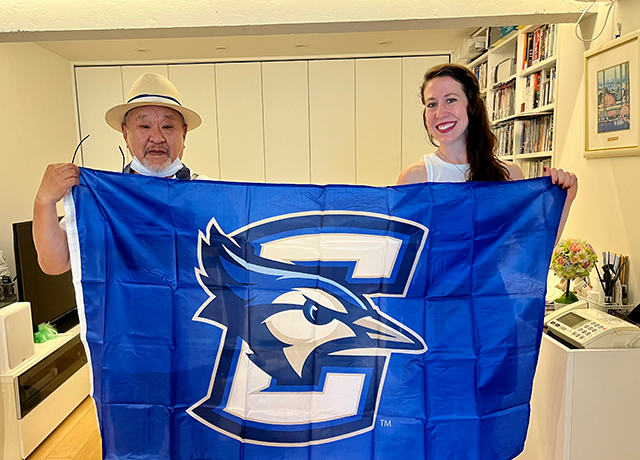 For alumna Lucy Hancock, getting lost in Tokyo led to a most unlikely Creighton connection.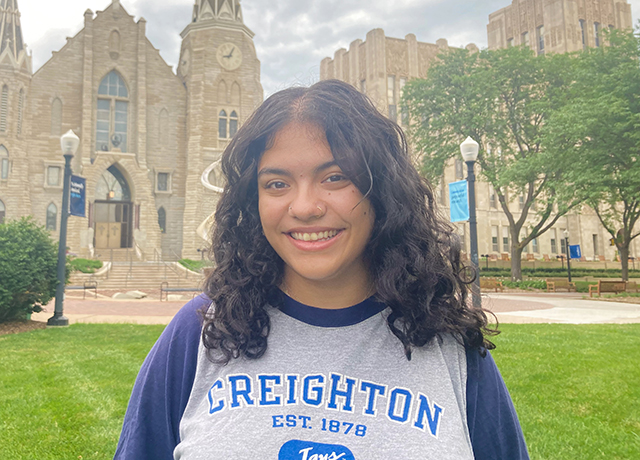 First-generation Creighton student Mayela Hernandez talks about the life-changing power of donor-funded scholarships.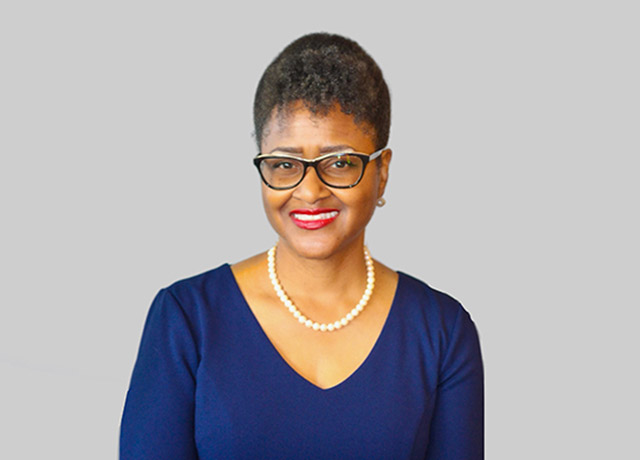 We spoke with National Black Alumni Advisory Board President Bridget Hadley, BSBA'88, about how the board will help shape the future of equity, diversity and inclusion at Creighton.