ALUMNI ACHIEVEMENT CITATION
The Creighton University Alumni Achievement Citation is the highest all-University award presented to a Creighton alumnus. It recognizes exceptional men and women who demonstrate high moral standards and have given distinguished service to their community through philanthropy or other outstanding public service. They demonstrate the Jesuit ideal of "women and men for and with others."
Nominate an alumnus/alumna today!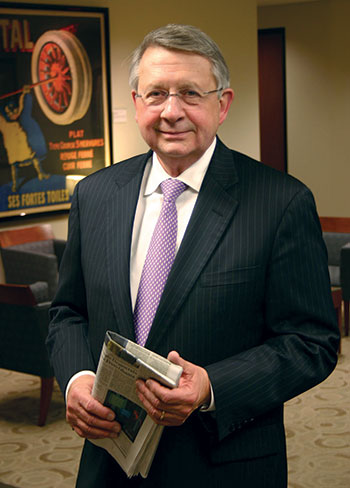 2022 RECIPIENT
James Silhasek, BA'69, JD'72
An accomplished Arizona business leader and retired lawyer, Jim Silhasek applies Ignatian values to his work and daily life.
Silhasek, an Omaha native, enrolled at Creighton University in 1961. Before graduating, he entered the United States Army for an active-duty tour of three years. The Cathedral High School graduate and Vietnam veteran was relieved of duty and returned to Creighton where he graduated from the College of Arts and Sciences in 1969 and the School of Law in 1972. Silhasek earned his Master of Studies in Law Taxation from Georgetown University and began his career in Washington, D.C., with the Internal Revenue Service.
In 1976, Silhasek and his wife, Maureen, moved to Phoenix. There he practiced law and would eventually join Plattner, Silhasek, and Schneidman, P.C., where he practiced for 13 years. In 1980, Silhasek began his association with Discount Tire. He joined the company in 1988 and served as vice chair and general counsel until his retirement in 2021. He remains part time with Discount Tire.
Guided by a strong faith and known for his respectful leadership, Silhasek epitomizes professionalism and humility in all he does. At Discount Tire, he hired and mentored two Creighton graduates. Through mentoring and philanthropy, Silhasek has helped guide the next generation of ethical leaders.
Silhasek supports Creighton University and the School of Law and has served on the National Alumni Advisory Board and the School of Law Alumni Advisory Board. He and Maureen have graciously hosted alumni events in their home, and he remains a passionate Creighton advocate in Phoenix, Omaha, and beyond. When Creighton established the Health Sciences Campus – Phoenix, Silhasek advised leadership on the local market and was instrumental in its successful launch.
Jim and Maureen have been married 50 years and have four children. They reside in Paradise Valley, Arizona. The Silhaseks are devoted to the Jesuits and Catholic education. They support several causes, including the Franciscan Renewal Center and Child Crisis Arizona. Recently, they served as the 2022 honorary chairs for the 8th Annual I Have a Voice Gala, for GiGi's Playhouse—which provides free educational, therapeutic-based and career development programs for individuals with Down syndrome, their families, and the community.
ALUMNI MERIT AWARD
The Creighton University Alumni Merit Award recognizes outstanding alumni from each school and college. These passionate leaders touch and enrich lives, encouraging and inspiring others while they serve selflessly, making a difference in their communities and leaving the world a betterplace.
2022 ALUMNI MERIT AWARD WINNERS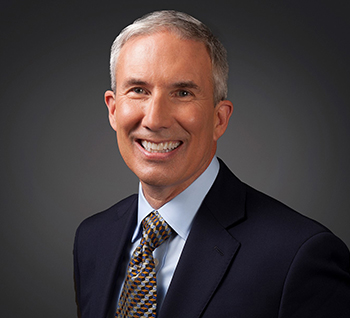 College of Arts and Sciences:
COL Steven G. Mahon, BA'83, MA'08
Colonel Steve Mahon graduated from the College of Arts and Sciences with a bachelor's degree in psychology and philosophy in 1983. He earned master's degrees in international relations and strategic studies from Creighton and the U.S. Army War College, and a Juris Doctor degree from William Mitchell College of Law.
Mahon has more than 30 years of experience in international and corporate law. The Omaha native served in the U.S. Army Judge Advocate General's Corps from 1987 to 2012 in a variety of roles on active duty and in the U.S. Army Reserve.
Mahon and his wife, Judy Mortrude, reside in Washington, D.C., where he is the executive vice president, general counsel and corporate secretary for Science Applications International Corporation (SAIC). As the senior legal advisor, Mahon has leadership and oversight of the company's legal, internal audit, government affairs, enterprise risk management, and corporate secretary functions.
A leader who commits himself to service and philanthropy, Mahon currently serves or has served on leadership and advisory boards of organizations including Operation Homefront, a national nonprofit that provides emergency assistance to military families; the Creighton University College of Arts and Sciences Alumni Advisory Board; the Minneapolis-St. Paul Salvation Army; Park Square Theatre; the St. Paul Area United Way; and the Minnesota Opera. He also provided pro bono immigration legal counsel for the Tibetan refugee community.
In his advisory role with the College of Arts and Sciences, Mahon created a travel fund for students to attend conferences and, together with Judy, provided for Creighton in their estate. The couple have two children. Their son, Harrison Mahon, BA'13, and Steve's father, Gerald Mahon, BS'64, are also graduates of the College of Arts and Sciences.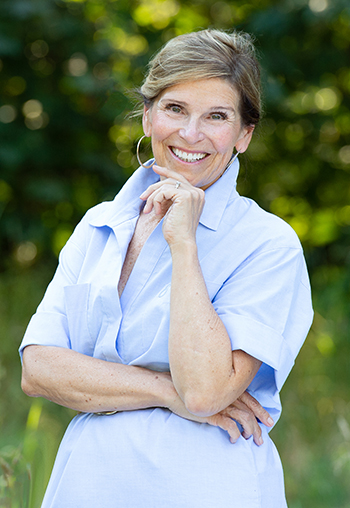 College of Nursing:
Anne Jenkins, BSN'77
College of Nursing graduate Anne Jenkins is a woman of strong faith. The Jenkins family roots and health care mastery run deep at Creighton University.
Inspired by her mother, Helen Condon Jenkins, SJN'50, and aunt, Mary Alice Jenkins, BSN'49, SJN'49, she took an interest in nursing from an early age. Jenkins cherishes the memories of making house calls with her paternal grandfather, beloved Omaha physician Harry Jenkins Sr., MD'16, and the mentorship she received as a teenager from her experiences as a nurse's aide at Creighton Memorial Saint Joseph's Hospital.
Jenkins graduated from Creighton in 1977, and her practice became critical care nursing at teaching medical centers in Nebraska, California, and Washington. To Jenkins, nursing is about seeing a patient as a whole person, caring for their family, and recognizing and supporting their full breadth of needs, fueled by faith and delivered in a Christ-like manner.
She credits her father, Harry Jenkins Jr., MD'54, and Creighton Jesuits Don Doll, SJ, and Larry Gillick, SJ, along with the late William Kelley, SJ, for being spiritual guides. Jenkins believes it is important to remember your mentors and your alma mater and to consider that there are many ways to give back through time, talent, and treasure.
Jenkins is active in her Washington state community. She serves on committees at Seattle University and has served on the Board of Regents of Georgetown University. Jenkins also supports the St. Joseph Parish, her local Jesuit parish, and is involved in hospice care.
In 2022, Jenkins married Gonzaga University alum, Gerard Centioli, at the University of Notre Dame Sacred Heart Basilica with all 11 of her siblings in attendance. They'll reside in Edmonds, Washington and Chicago, Illinois.
Jenkins has always maintained a deep level of commitment, compassion, and heartfelt gratitude to the teachers and mentors who make up Creighton University. She provides thoughtful leadership on Creighton's National Alumni Advisory Board. Jenkins is also a dedicated ambassador for the College of Nursing.
To honor her Creighton experiences and ensure that others have the same opportunities, Anne and other Jenkins family members have endowed a growing Jenkins Family Endowed Nursing Scholarship to shape new generations of highly skilled, service-minded professionals.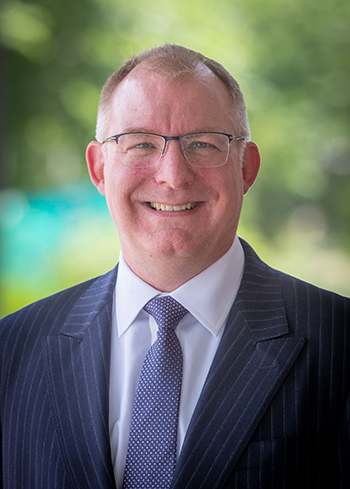 College of Professional Studies/Graduate School:
Mike Miller, BSEMS'07, MS'10, EdD'14
Creighton graduate and former faculty-staff, Mike Miller, has more than 35 years of experience in emergency medical services. After two decades in health care, Miller joined Creighton University in 2002 as an associate professor and director of Creighton's EMS Education Program.
At Creighton, Miller immersed himself in the Jesuit mission and continued to pursue his interests in EMS. Miller holds a doctoral degree in interdisciplinary leadership, a master's degree in negotiation and conflict resolution, and a bachelor's degree in emergency medical services, all from Creighton University. In 2021, Mike joined the Committee on Accreditation of Educational Programs for the Emergency Medical Services Profession. In his role, he continues to advance the quality of EMS education and shares his expertise with over 700 paramedic programs in the U.S.
Miller has been called the epitome of a high-performing, compassionate, clinically proficient health care professional. He has practiced as a paramedic and registered nurse and worked as a field paramedic, paramedic shift supervisor, quality improvement coordinator, EMS system program director, emergency department RN, and trauma program coordinator. He has also worked on EMS-related projects in Trinidad and Tobago and Saudi Arabia.
Miller has been involved in the care of tens of thousands of patients, and as an educator, the formation of thousands of aspiring EMS professionals. Through his gifts, Miller supports the interests and ambitions of aspiring students. He and his wife, Nancy, made their first gift in support of Creighton's EMS program in 2009, and in 2012 established a scholarship for aspiring EMS students. Miller has facilitated numerous conference presentations and workshops focused on clinical, leadership, and educational topics. Other professional activities have included board member and site visitor for the CoAEMSP, member of the Nebraska Board of EMS, board member for the National Association of EMS Educators, and contributing author and reviewer for several EMS publications.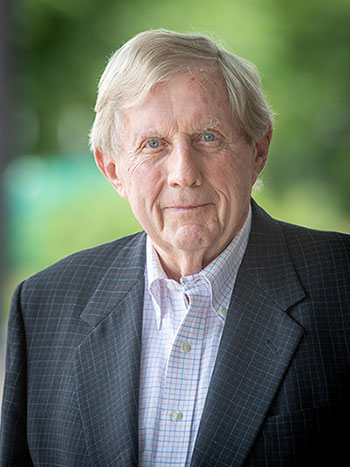 Heider College of Business:
Robert F. Kathol, BSBA'63
Nebraska native Bob Kathol is driven by his Catholic faith and devotion to his family. In 1958, Kathol moved from Hartington, Nebraska, to Creighton's campus to begin his business education.

Kathol began his career with Arthur Andersen before his more than 30 years at Kirkpatrick, Pettis, Smith, Polian, Inc. In 2001, Kathol joined Smith Hayes Financial Services Corporation. Throughout his career, Kathol applied the values of his Jesuit education and was known for his meaningful counsel. He retired from D.A. Davidson Nebraska.
He has empowered local leaders to identify community assets, invest in their own resources, and bring about positive change. He has served on numerous boards, including American States Water, New Cassel Retirement Center, and Mount Marty College. He is a passionate supporter of Catholic education, creating endowed scholarships to Mount Marty University, Duchesne Academy, Cedar Catholic High School, and Creighton University.
Kathol quietly supports several programs and causes across the state and beyond. With gifts to the Siena Francis House, the Foodbank for the Heartland, and Essential Pregnancy Services, among others, Kathol supports organizations that serve the neediest. He has worked on statewide initiatives with the Nebraska Department of Economic Development and on finance and investment policy and fundraising activities for several charitable organizations.

After the untimely passing of his beloved first wife, Kay, Kathol married Bette Naughton, with whom he shared 22 years of marriage until her passing in May 2019. Kathol is active in the lives of his three children, eight stepchildren, and many grandchildren and great-grandchildren. He continues to monitor the market daily and encourages young people to pursue their education and to lead with virtue.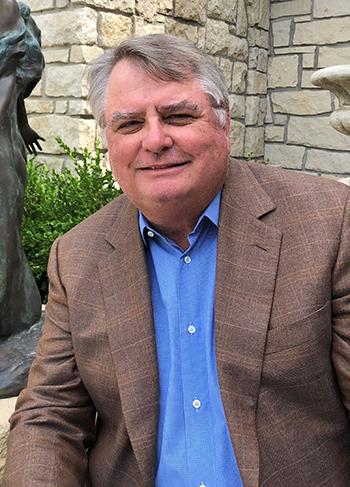 School of Dentistry:
James K. Bongers, DDS'80
James Bongers takes to heart the idea that "to whom much has been given, much is expected."
As a Creighton dental student, Bongers participated in the Institute for Latin American Concern (ILAC) in the Dominican Republic and in Creighton's after-hours, student-run volunteer clinic at the School of Dentistry, now called OneWorld Community Health Center.
After graduating, Bongers established his practice in Junction City, Kansas, and has a track record of giving back. Bongers is a longtime supporter of Catholic communities in Kansas and the Creighton School of Dentistry. He supported the school's capital initiative and, together with his wife, Linda, has provided for Creighton in his estate. Bongers is a member of the School of Dentistry Alumni Advisory Board, as well as several national and international honor groups and serves on the board of the Junction City YMCA. He was vice chair of the Parish Council at St. Francis Xavier Catholic Church and was also the state youth director for Knights of Columbus. In 2015, the Bongers received the Cross of the Order of St. Benedict from Benedictine College for their commitment to the institution's Catholic mission and their service to the community.
The Bongerses maintain strong ties to their Catholic faith and consistently find ways to serve. Creighton is a family tradition, with his grandfather (William Stanosheck, LLB'19), his parents (Leo Bongers, BSD'46, DDS'48, and Margaret Stanosheck Bongers, BSC'43), three siblings (Teresa Bongers Beaufait, BSBA'78; Barry Bongers, DDS'69; and Dennis Bongers, BSBA'69) and nieces and nephews having graduated from Creighton.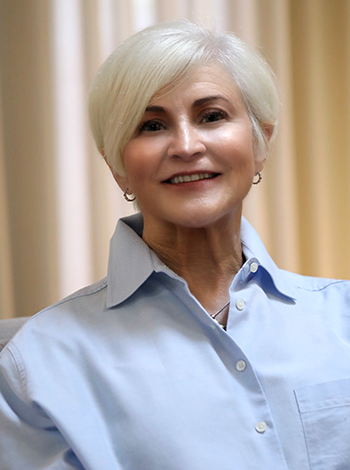 School of Law:
M. Jane Huerter, BA'72, JD'76
College of Arts and Sciences and School of Law graduate, M. Jane Huerter is known for her love for people and innovative spirit. Huerter found success in her field at Mutual of Omaha, where she held several leadership positions before being named Executive Vice President of Corporate Resources and Corporate Secretary of Mutual of Omaha Companies in 1987.
During her 30-year career, Huerter served on the boards of four Mutual affiliates. She also served as a trustee of Father Flanagan's Boys Home and Mercy High School; on the boards of the Bellevue University Foundation and the Greater Omaha Chamber of Commerce; and on the Creighton Prep Governing Board. She was a leader in the Notre Dame Sister Housing Ministry project and was recognized by the Notre Dame Sisters for her devotion to her faith and service to others.
For empowering others, Huerter received the YWCA Outstanding Woman of Distinction Award. She was recognized as the Phi Chi Theta Business Woman of the Year for her scholastic achievement and leadership and has been recognized by Sacred Heart School for her service. She continues to uphold the values and traditions of Creighton through her board activities and civic affairs such as the Development Committee of the College of St. Mary. She is leading change for some of the most vulnerable communities through her work with the Ignatian Volunteer Corps.
A loyal alumna with strong family ties to the University, Huerter has served on the School of Law Alumni Advisory Board, Creighton Alumni Board, and the President's Council. For her commitment to the Jesuit values and care for the community, she was named the 1996 Creighton University Alumni Achievement Citation recipient and inducted into the Alpha Sigma Nu honor society. Huerter supports several causes and community programs close to her heart. Huerter was married to Dick Jeffries, BA'95, JD'68; and has four stepchildren — Rick Jeffries, JD'93; Anne Collins; Lisa Keller and Jane Jeffries — and 10 grandchildren. She and the Jeffries children have set up an endowed scholarship at Creighton in honor of her late husband.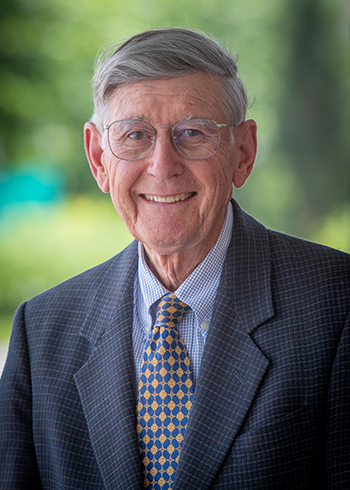 School of Medicine:
Peter R. DeMarco, MD'62
Omaha physician Dr. Peter DeMarco graduated from Creighton Preparatory School in 1955 and the Creighton University School of Medicine in 1962. Born to Italian immigrants, DeMarco and his seven siblings grew up just blocks away from the University's campus. Each would go on to receive their degrees from Creighton.
Following his service as a medical officer in the United States Air Force, DeMarco completed a surgical fellowship at the Mayo Graduate School of Medicine in 1969. There he met his wife, the late Loretta Lim DeMarco.
For nearly five decades, DeMarco practiced with Ear, Nose and Throat Associates of Omaha, and in 2018 he joined the Sancta Familia Medical Apostolate. DeMarco is known for his wisdom and compassionate care, for not only healing his patients but for enriching their lives.
A lifelong learner focused on continuous spiritual growth, DeMarco upholds the principles of the Catholic faith in the science and practice of medicine. As professor emeritus of otolaryngology at Creighton, DeMarco is an inspiration to students, providers and patients. He has affiliations with multiple hospitals. including CHI Health Creighton University Medical Center–Bergan Mercy and Children's Memorial Hospital.
Guided by his faith, DeMarco endeavors to fully understand his patients and their needs. He cares for patients at the OneWorld Community Health Center and is active in his Springfield, Nebraska community and St. Joseph Catholic Church. He is also a member of several professional societies, including the Edward J. Flanagan Guild of the Catholic Medical Association of Omaha, American College of Surgeons, and Doctors Mayo Society.

DeMarco's contributions to Creighton and Catholic education reflect his strong faith and community roots. Several named endowed scholarships honor the DeMarco family legacy and their support of the next generation of Creighton-educated medical professionals.
A response by the late Creighton philosophy professor Rev. Henri Renard, SJ, to the question "What happens when we die?" continues to inform DeMarco in healing and giving. Father Renard said, "I pray to spend an eternity contemplating absolute truth."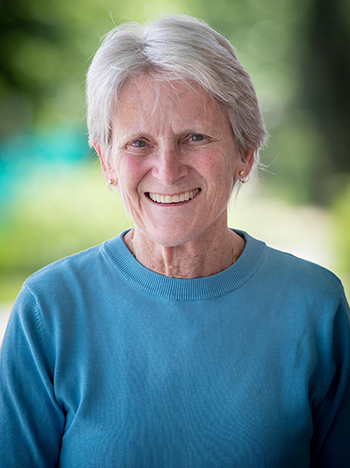 School of Pharmacy and Health Professions:
Judy R. Gale, DPT'02
Associate Professor Emerita Judy Gale is a talented teacher and skilled clinician with a passion for improving the human experience through innovation, education, and advocacy.
Gale retired from Creighton University as an associate professor and vice chair of physical therapy after a distinguished career in a number of health and physical therapy roles. Her leadership in physical therapist education immeasurably enriched the lives of peers and students. At Creighton, she leaves a legacy as a master teacher and clinician. To celebrate her achievements, the Judith R. Gale Master Clinician Scholarship was established in her honor.
Gale earned her undergraduate degree from San Francisco State University, her master's degree in physical therapy from Stanford University, and her Master of Public Health from the University of Alabama, Birmingham. Prior to joining the PT faculty at Creighton, she worked in several clinical settings, including private practice and the Pain Clinic at the University of Alabama, Birmingham. She also held a supervisory role in the Kaiser Medical System in Oakland, California.
In 2002, she earned her Transitional Doctor of Physical Therapy degree from Creighton and currently serves on the School of Pharmacy and Health Professions Alumni Advisory Board. Gale is the author or co-author of numerous publications in peer-reviewed journals and has been a guest lecturer at the University of Nebraska Medical Center. She has also been a trusted PT consultant at the Creighton Osteoporosis Research Center.
In addition to her calling in physical therapy education, Gale passionately advocates for people with HIV/AIDS. She has served on the board of the Nebraska AIDS Project to advance policy initiatives for prevention, to increase access to care for people living with HIV, and to protect existing HIV services and rights. She provides pro-bono work for patients with HIV/AIDS and for the uninsured and underinsured at the Monen Healthcare Clinic at Heart Ministry Center. For her work, she was awarded the Service Recognition Award by the World AIDS Committee.
Gale and her partner, Dr. Gail Jensen, promote many causes and programs at Creighton. Their gifts have brought some of the best and brightest students to the School of Pharmacy and Health Professions, many of whom consider Gale a mentor and friend.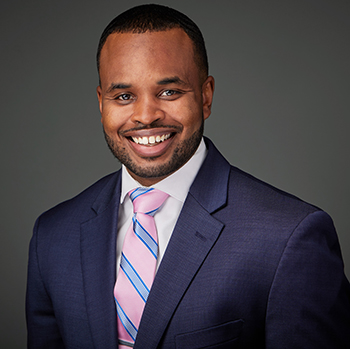 Recent Alumni Award:
Steve R. Hogan II, BA'08, MS'16, JD'16
Steve Hogan received his Bachelor of Arts degree with a major in political science in 2008 and graduated cum laude from the School of Law in 2016. He also earned a Master of Science in government organization and leadership. Hogan was on the 2004 golf team, and in law school he served on the Creighton Law Review. In 2014, he interned at the White House and in 2016, was selected as an Opus student representative, one of just three students chosen to help vet charitable groups around the globe vying for the faith-based award from The Opus Prize Foundation.
Prior to practicing law, Hogan was a field organizer for President Obama and on the campaign staff of the Minnesota Governor's Office. Today, Hogan is an associate at Fraser Stryker in Omaha. A graduate of Omaha Central High School, he graciously supports his high school alma mater and is committed to pursuing diversity and inclusion solutions for Nebraska. He has been on the Anti-Defamation League of Omaha board of directors and an advocate in the LeadDIVERSITY program, an Inclusive Communities program in partnership with OPPD, the Greater Omaha Chamber of Commerce and The Business Ethics Alliance.
Hogan is active with Hogan's Junior Golf Heroes Foundation and First Tee in Omaha, an initiative founded by his late father, Steve Hogan Sr., to provide golf training and life skills to local youths. He has been involved in the program since high school.
Friend of the University Award:
Ann L. and Barry W. Schmitt
Loyal and philanthropic, Barry and Ann Schmitt are passionate supporters of education and devoted past Creighton parents. The Schmitts have two children—Brian and Kelly. Kelly earned her undergraduate and Doctor of Physical Therapy degrees from Creighton. Kelly credits her parents with instilling in her the importance of helping others.
The Schmitts are committed to their local Colorado community and have graciously hosted Creighton parent events. From 2016 to 2017, they served as vice chairs of Creighton's Parent and Family Leadership Council, and then as chairs from 2018 to 2020. Ann and Barry embrace their roles as trusted Creighton partners. As active members of the council, philanthropy is another way for the Schmitts to "pay it forward."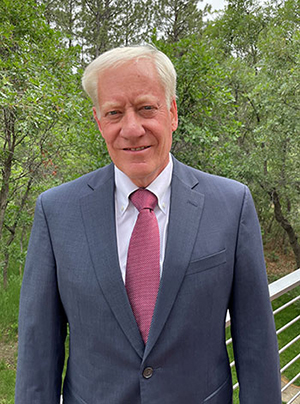 With the Schmitt Family Spirit of Service and Social Justice Endowed Scholarship Fund, and their gifts to the Ignatian Merit Scholars program, Creighton Global Initiative and the Parent Fund, Ann and Barry help young men and women imagine a different future and the role they can play in creating a just and sustainable world. Ann and Barry have also participated in the seed funding for the financial literacy curriculum now in place and offered through the Heider College of Business.Longtime Denver residents, Ann is an executive at The Walt Disney Company. She serves on the board of the Merchant Advisory Group, and at Disney, is involved in corporate mentorship and diversity, equity and inclusion initiatives, especially for financial literacy community outreach. Ann was a member of the selection committee for the U.S. Military Academy on behalf of the Colorado congressional delegation. Barry is a graduate of Villanova University and holds a Bachelor of Science in accounting. He was the owner and CEO of Value Engineered Products, a Denver-based commercial pipe support manufacturing company, prior to the company's sale in 2021. He also founded and was president of Rocky Mountain Marketing Specialists, an independent sales organization in the commercial insulation and construction industry.