Here's the pilot episode of Weird Creighton History, a podcast exploring the more peculiar corners of Creighton University's history. With longtime alum/writer/editor Rick Davis and (deeply) amateur historian Micah Mertes.
Subscribe to Weird Creighton History on your favorite podcasting app.
See accompanying images and episode sources below.
For those who listened to the first episode, this is what Creighton College/Creighton Hall/the Admin Building looked like when it first opened in 1878. The east-facing building has since grown in every direction, but its core remains.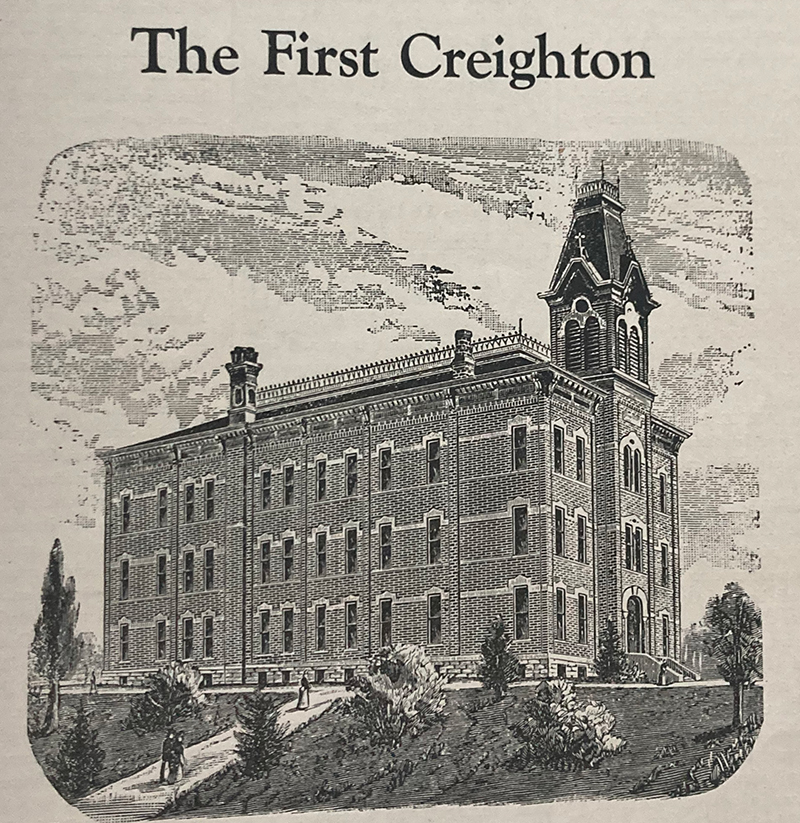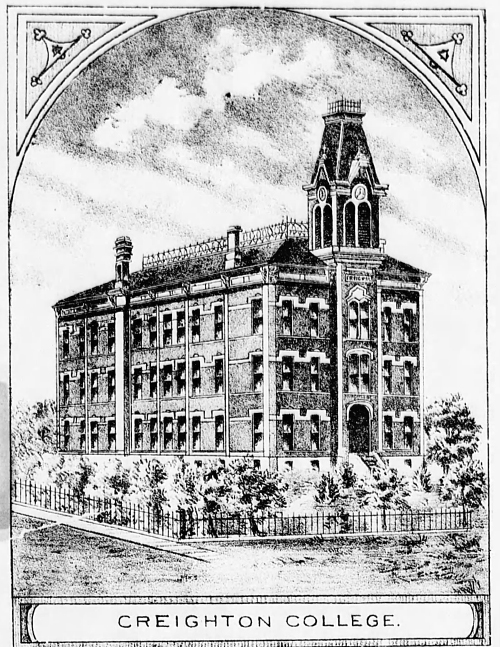 When Creighton first opened, just five Jesuits worked and lived there. Two non-Jesuit faculty taught at Creighton, as well. Here's the first list of Jesuits.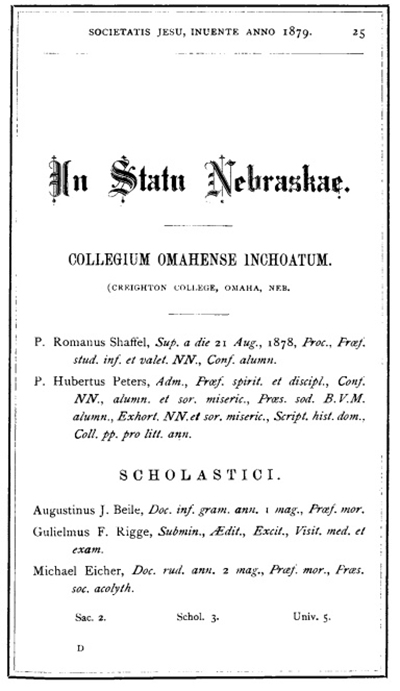 Here's a map of what campus looked like by 1889. Note the house to the northeast of the Main Building (Creighton Hall).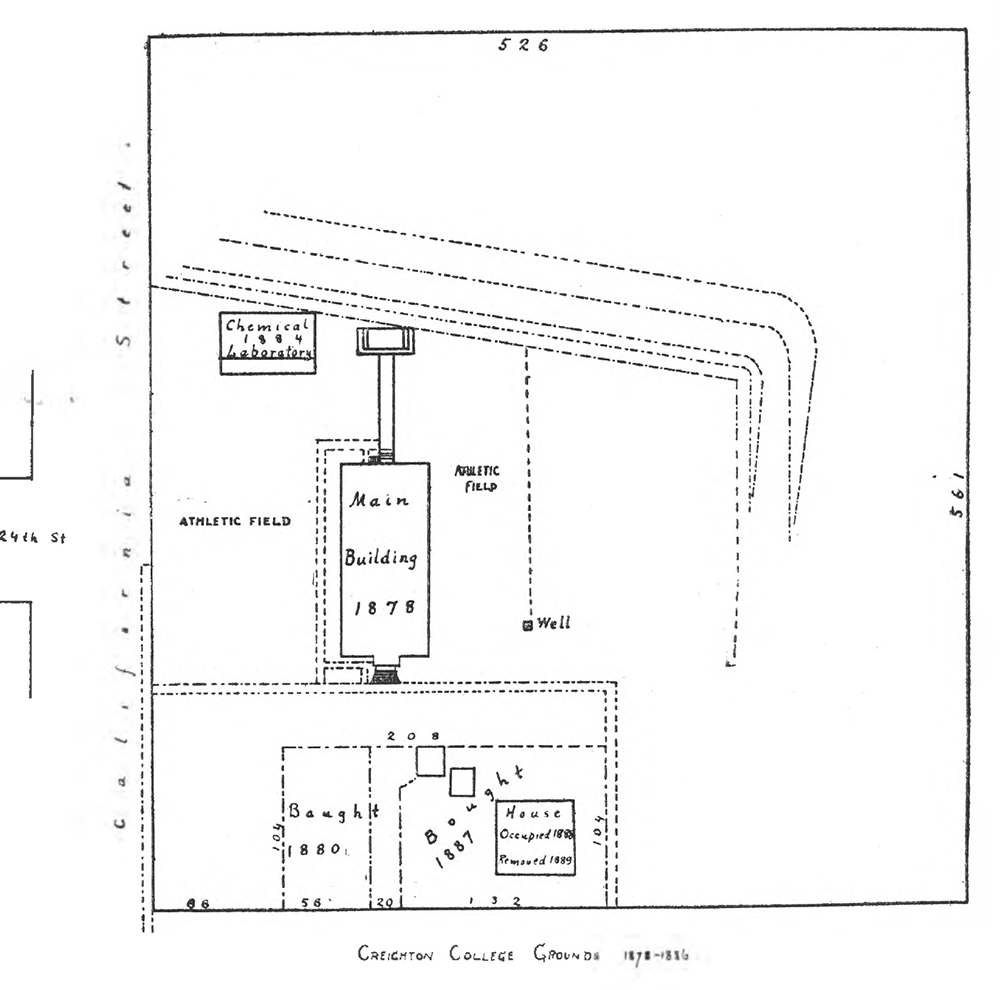 And this is what Creighton's campus looked like by the early 1900s. Note the rapid growth of the Main Building.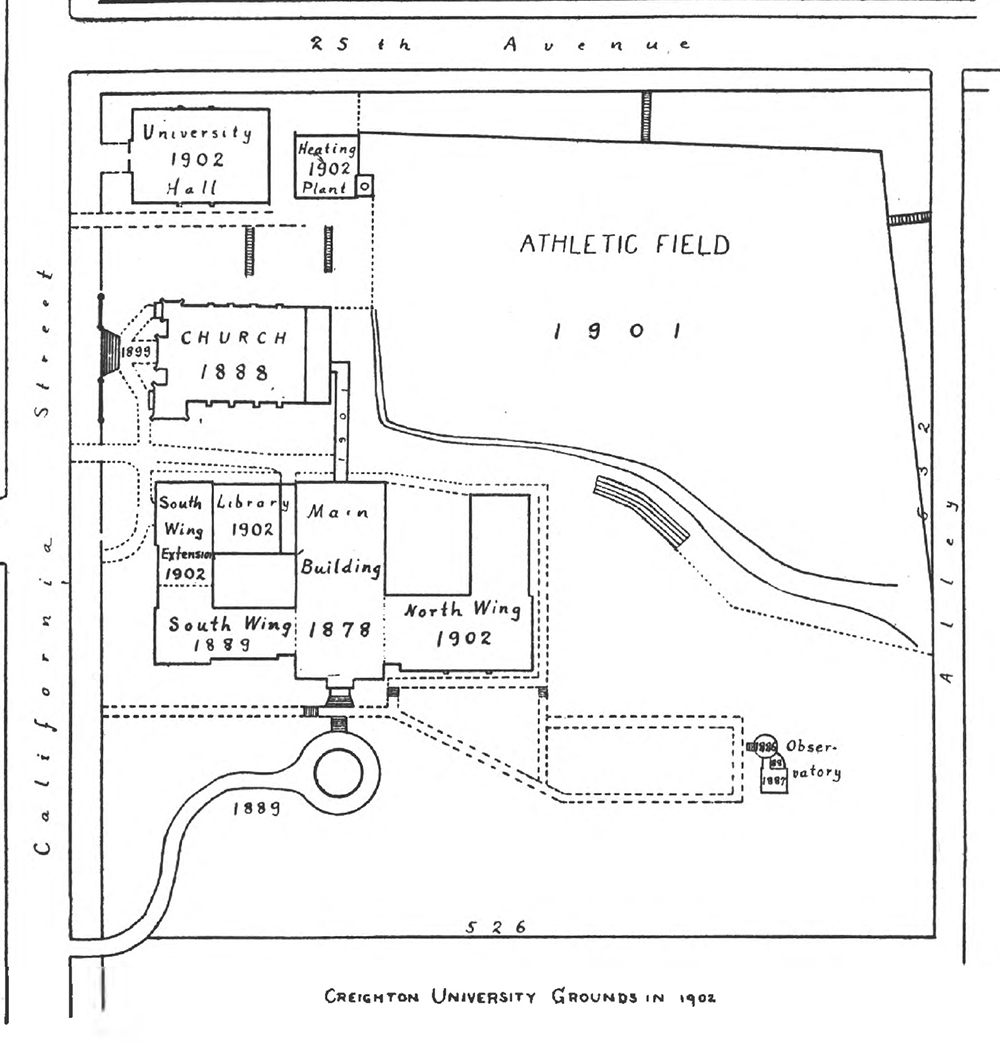 The first episode of Weird Creighton History has two main characters — John Creighton and John McCreary. Here's what they looked like.
John Creighton ...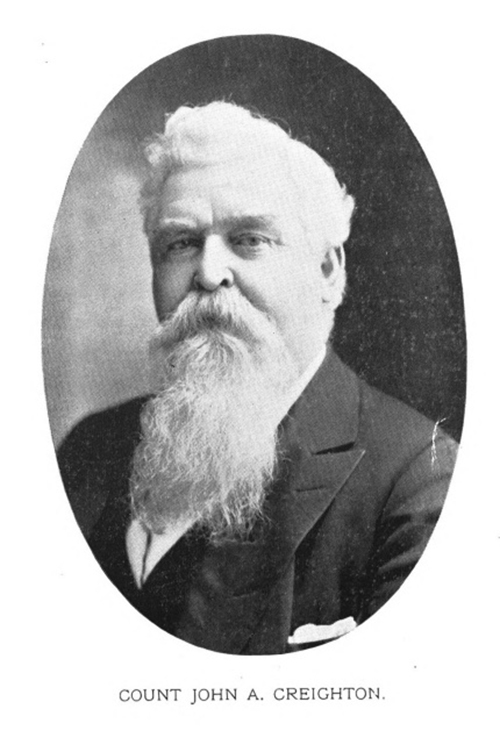 And John McCreary ...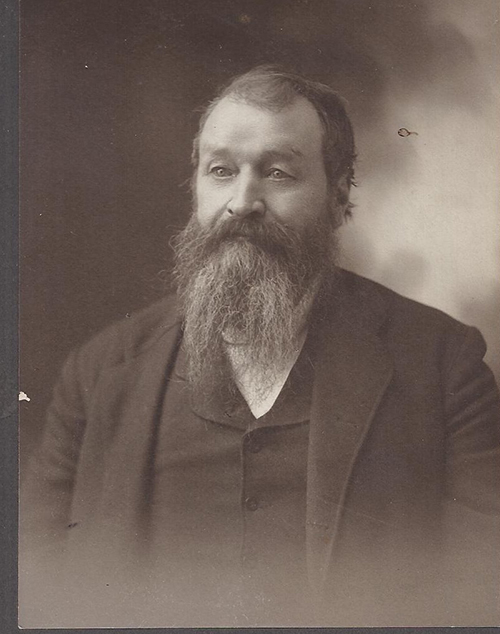 Last of all, here's the snippet of the official Creighton University timeline that captures the whole business ...

Want to see something cool? Here's an extensively detailed timeline of Creighton University's first 25 years. Click the image to see the PDF.


Episode sources: