Excellence in all realms
Our tradition of athletic and academic excellence could not have been achieved without our most dedicated fans. This is not possible without you. Not without your passion and not without your generosity.
With fervent fans cheering them on, the women's soccer team continues to compete in the BIG EAST. Led by head coach Ross Paule, the team pursues excellence in all realms — on the green and in the classroom.
Your gift to women's soccer will help ensure that our players and coaches have the tools and resources they need to succeed. To achieve more.
Thank you for your support.
My goal is for our student-athletes to have the all-around experience that I enjoyed as a Bluejay. We will do what it takes to help each individual leave the University a better soccer player and a better person than when they first arrived.
— Ross Paule, head coach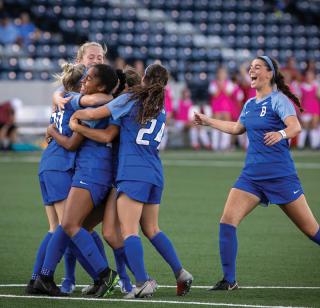 Creighton Athletics
Our move to the BIG EAST is more than an honor for our athletics program. It's a testament to the level of our academics and reputation throughout the country.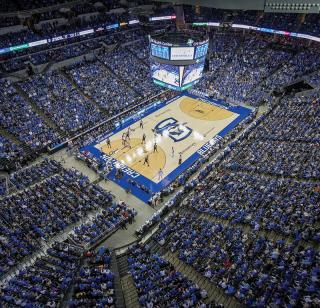 BLUEJAYS PERSEVERE
Creighton Athletics has launched a fundraising drive to help make up for the canceled games and lost budgeted revenue in the wake of the pandemic.
Help us meet this funding gap so Creighton Athletics can sustain its level of success and remain a competitive Division 1 athletic department.
Support Bluejays Persevere
FUELED BY YOU
Creighton Athletics has a long and storied history. Multiple programs have competed in the NCAA Tournament, continuing the University's 30-year streak with at least one NCAA Tournament team.
In 2013, our move to the BIG EAST Conference brought an unprecedented level of national attention — to Creighton and Omaha.
It also created countless opportunities for our nearly 300 student-athletes, who have access to some of the best coaches, faculty and facilities in the nation.
We know it takes more than great skills to compete. It requires endurance — endurance fueled by you.
Creighton Athletics
It's about more than sports. Our student-athletes are committed to community, service and academic excellence. And every step of the way, they're supported by one of the best fan bases in the nation.
96%
success rate
Creighton has a 96% success rate for our student-athlete graduates.
5,000
hours
Athletics staff and student-athletes have completed 5,000 hours of community service.
#5
in the nation
Creighton is No. 5 in the nation for average home attendance at men's basketball games.