Featured Testimonial About Creighton University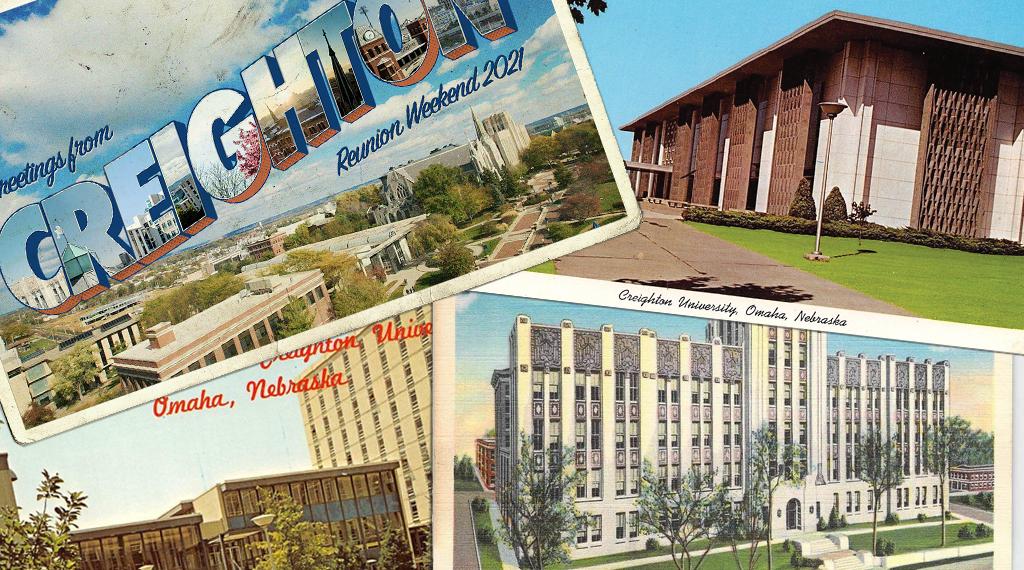 Creighton Reunion Weekend is June 3-6. Learn more and register today for this virtual event!
***
By Micah Mertes
Greetings from (sometimes) sunny Creighton University!
Travel may or may not be in your plans this summer. But in any case we'd like to celebrate the idea of travel. That vibe of lighter times, warmer climes and the cardboard correspondence that come with them.
We'd like to extend a fuzzy and warm "Wish you were here!" with a collection of vintage postcards celebrating 100-plus years of Creighton history! Please enjoy! See you soon!
* * *
There's a treasure trove of Creighton (or Creighton-adjacent) postcards online. Here's a great one, a multi-view postcard of the University from 1947 …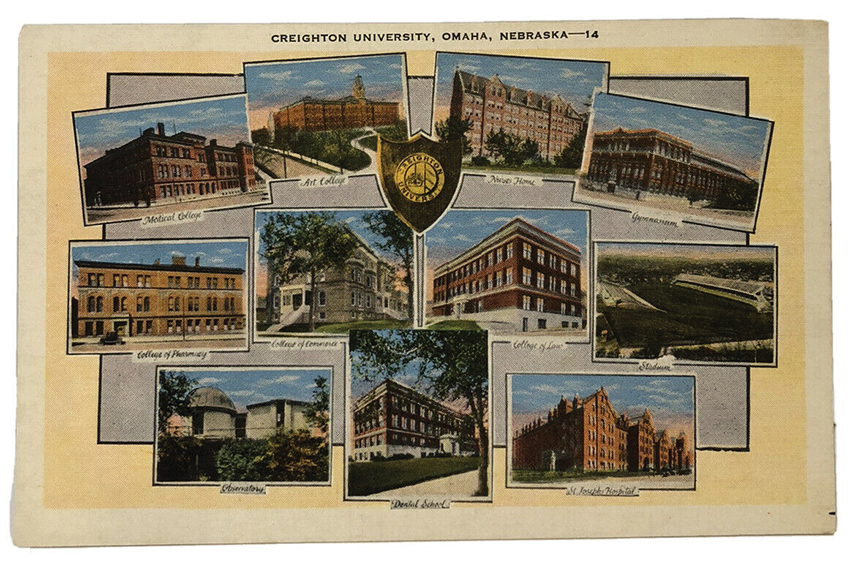 Since at least the start of the 20th century, folks have been sending Creighton postcards far and wide (and in color!).
St. John's and the Administration Building/Creighton Hall are the two most common stars of early Creighton postcards.
From the first few decades of the 20th century ….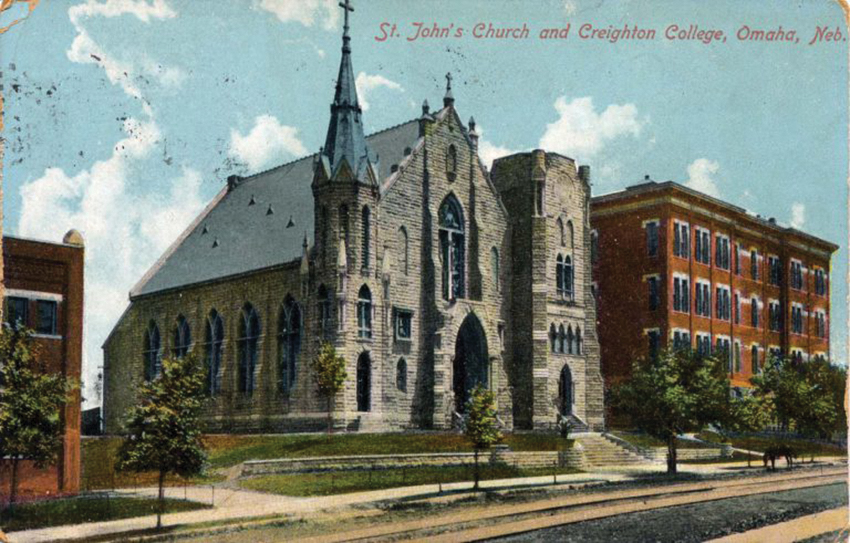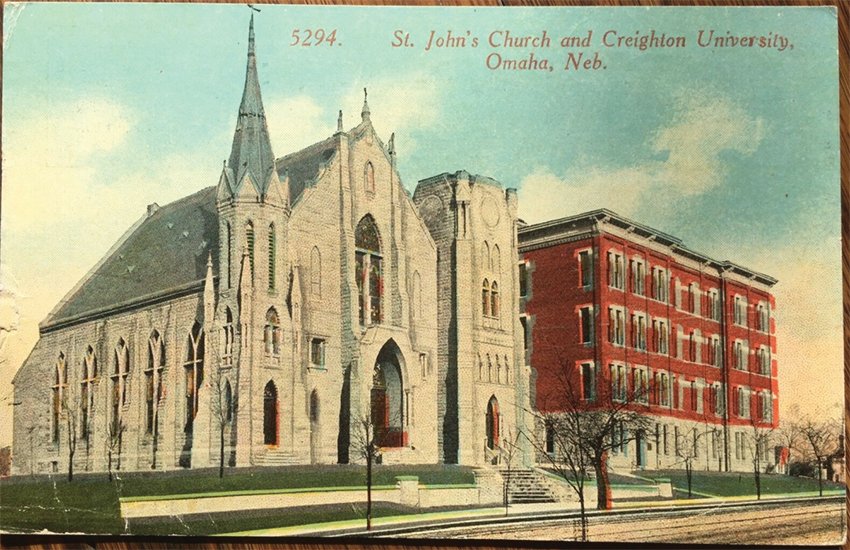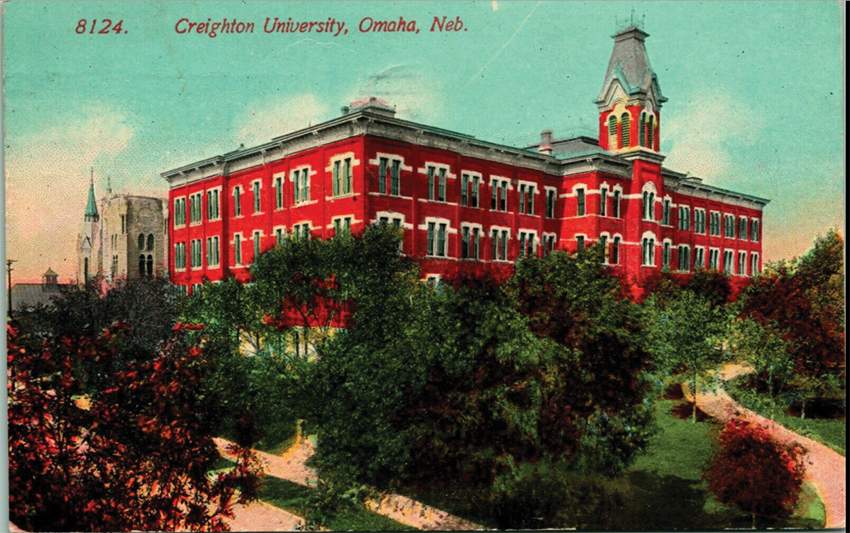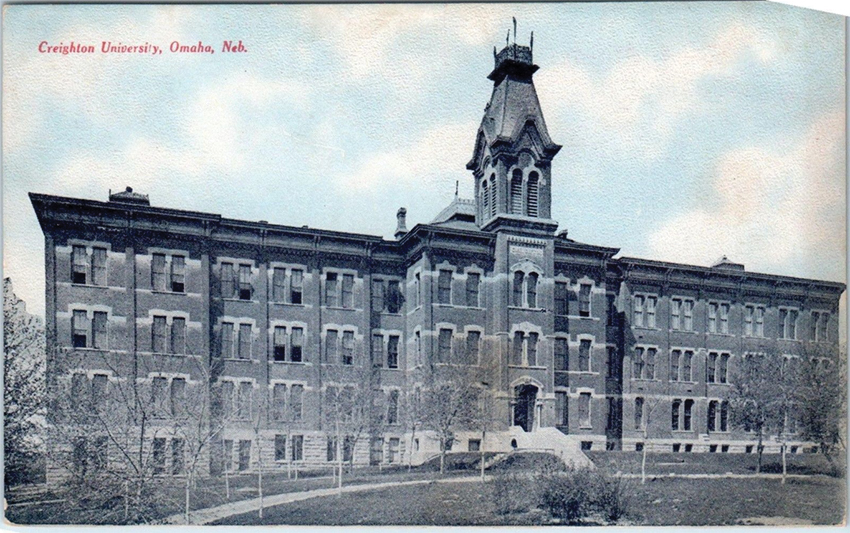 In the '30s, the Admin Building received its art deco limestone façade, and became Creighton's postcard MVP.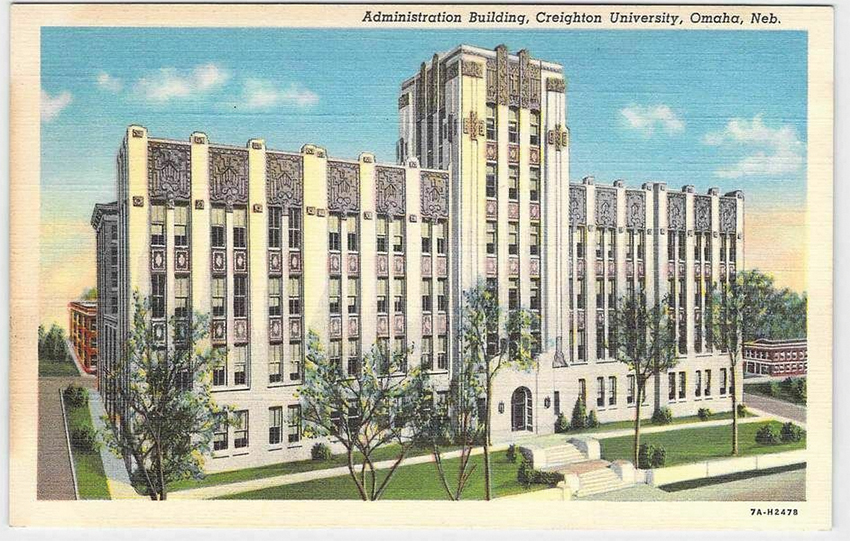 The '40s …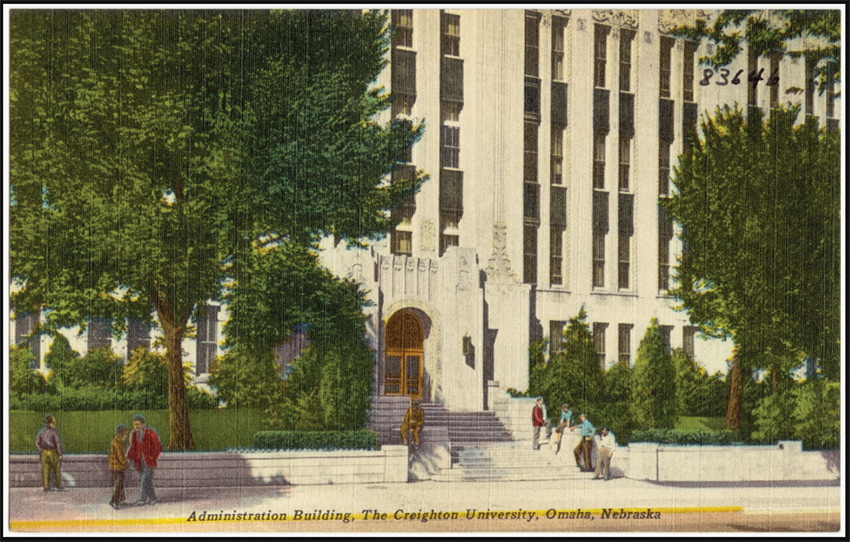 '60s …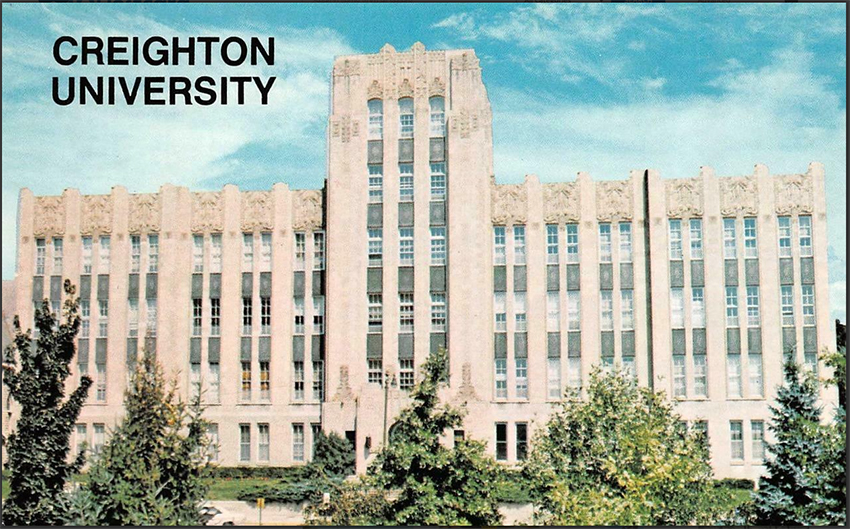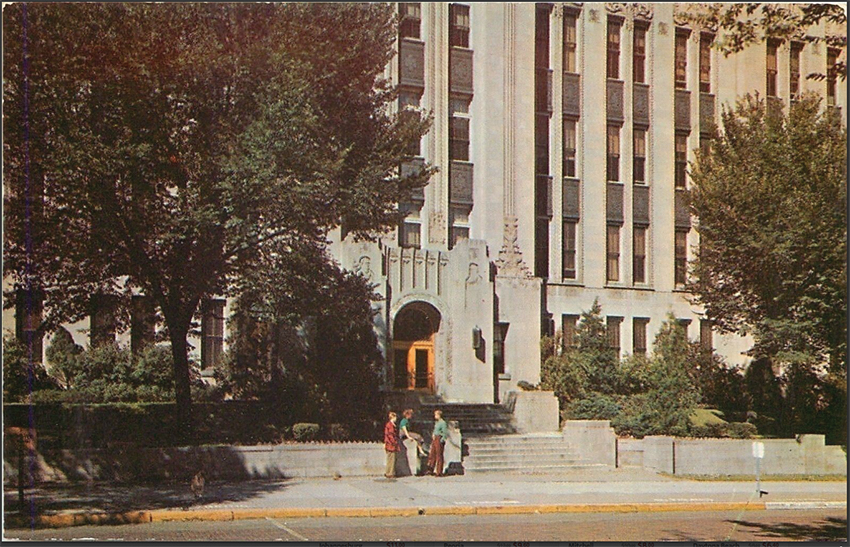 We were "The Creighton University" back then. Back of the postcard pictured above:

And here is St. John's in the late '70s/early '80s (an interesting time for graphic design!):

Postcards highlighting Creighton's football stadium …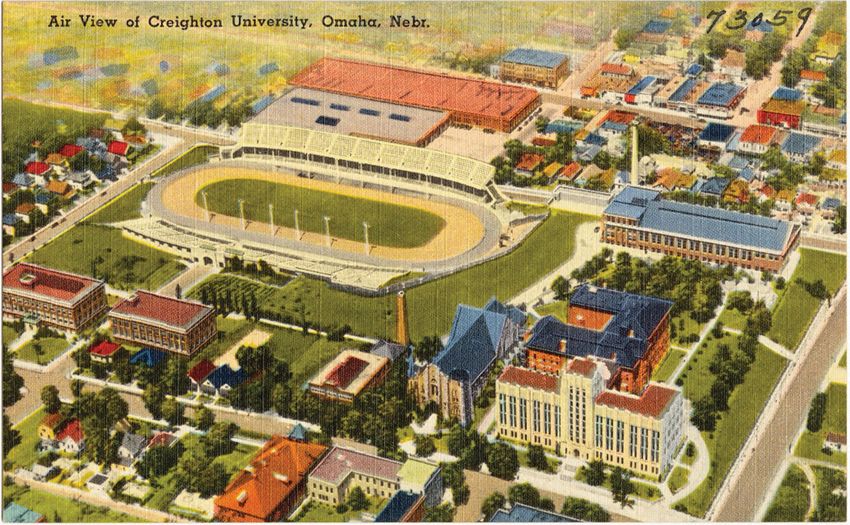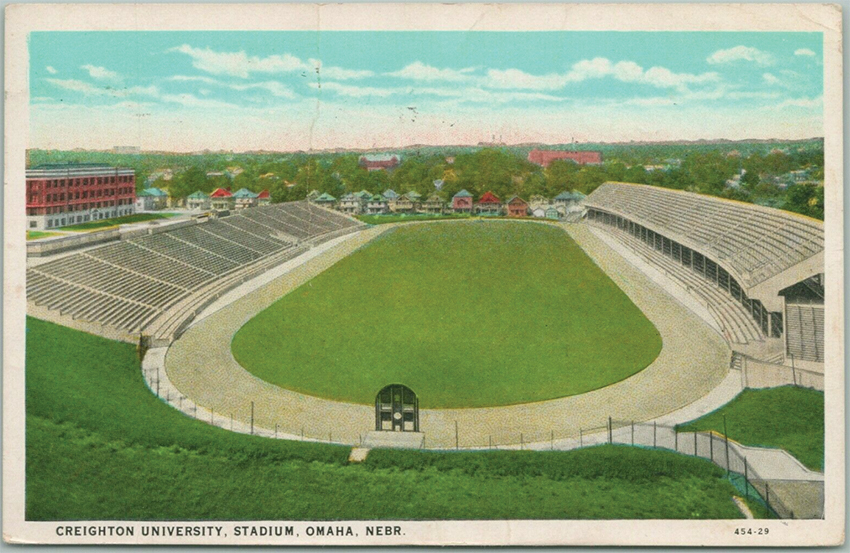 Here's a photo from the field itself, the Admin Building and St. John's in the background …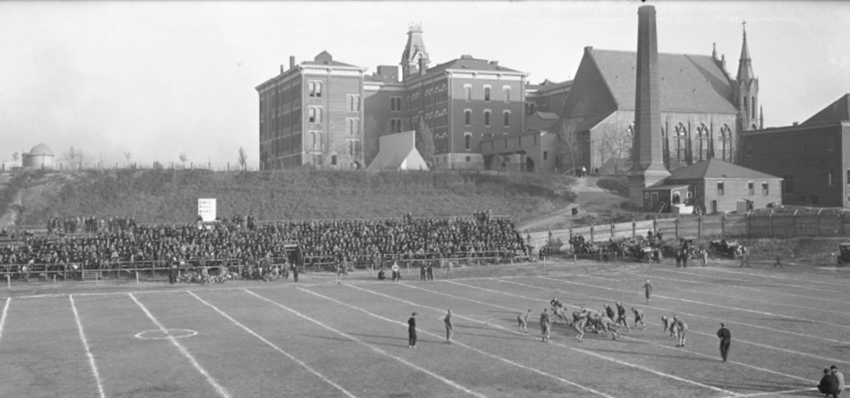 So many other areas of campus have been highlighted in postcards over the years.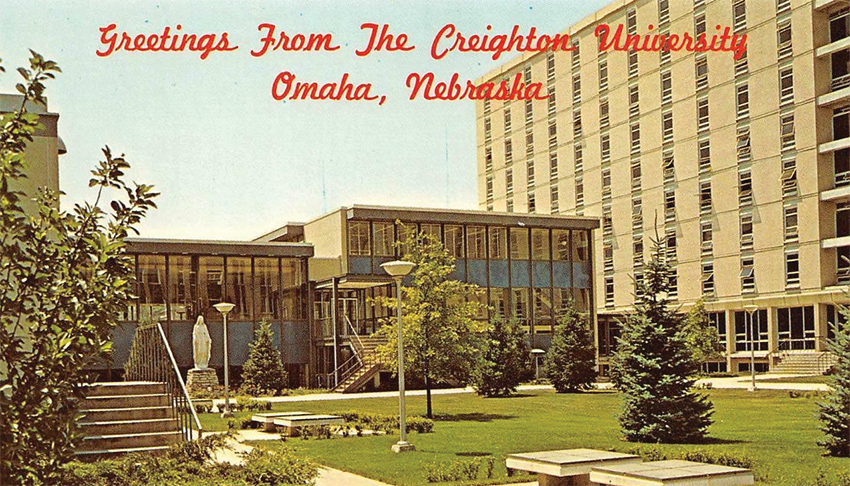 The Reinert Alumni Memorial Library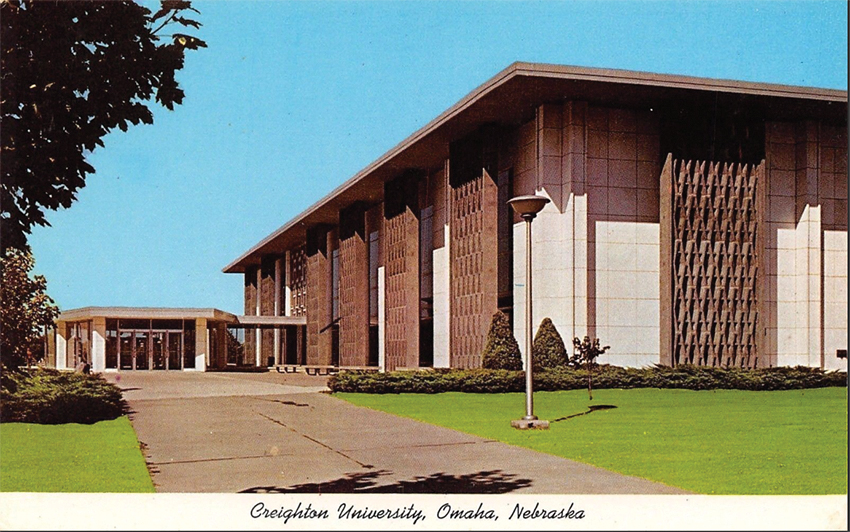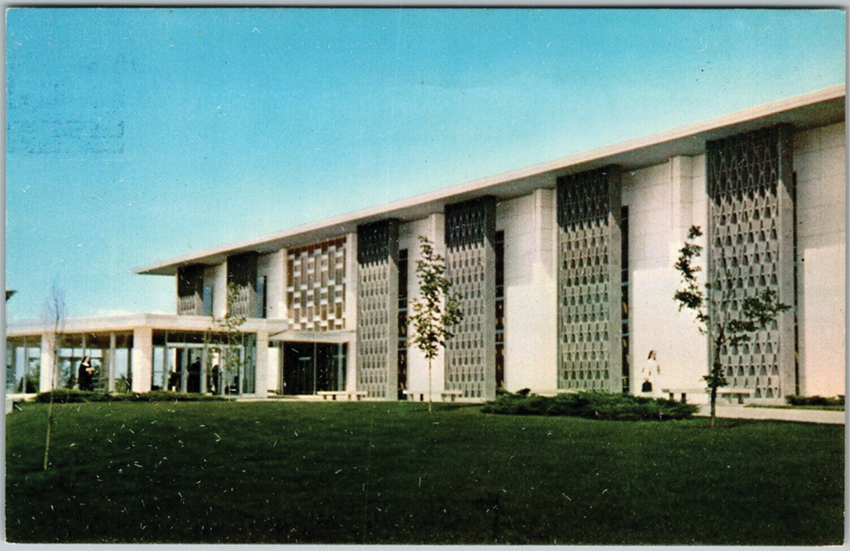 Deglman Hall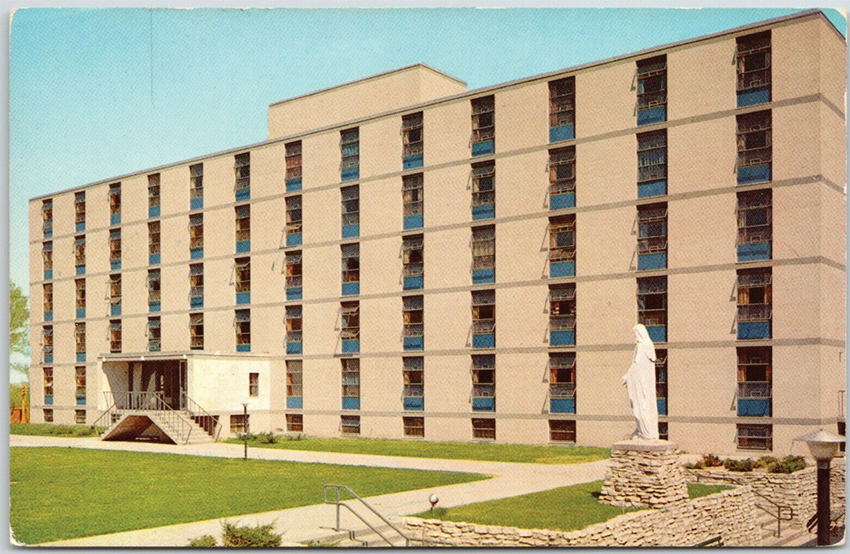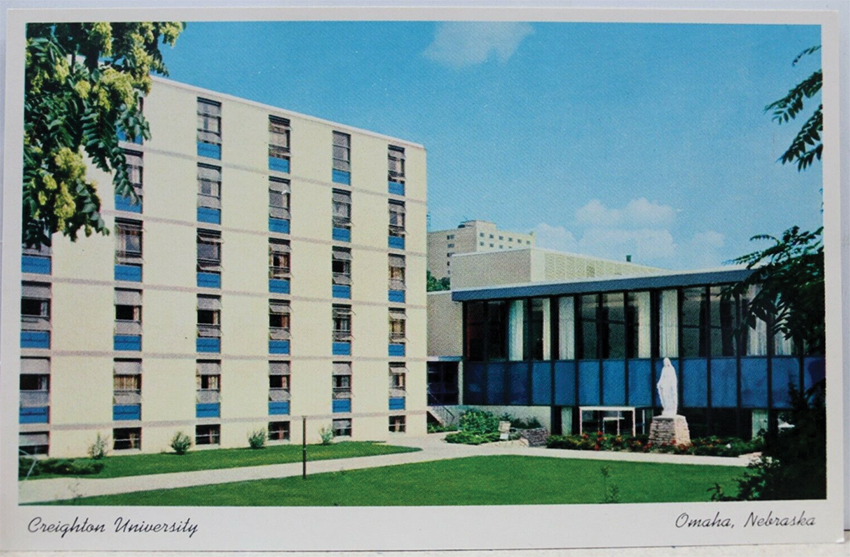 Elsewhere on campus.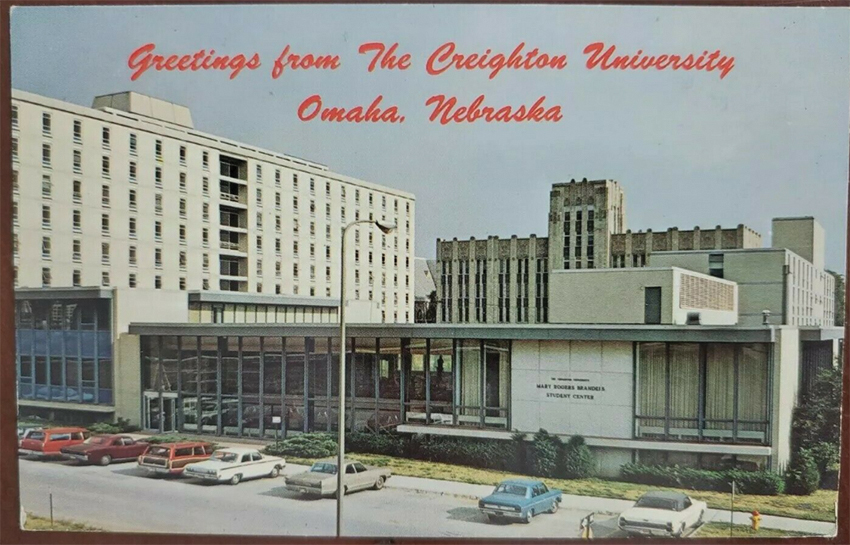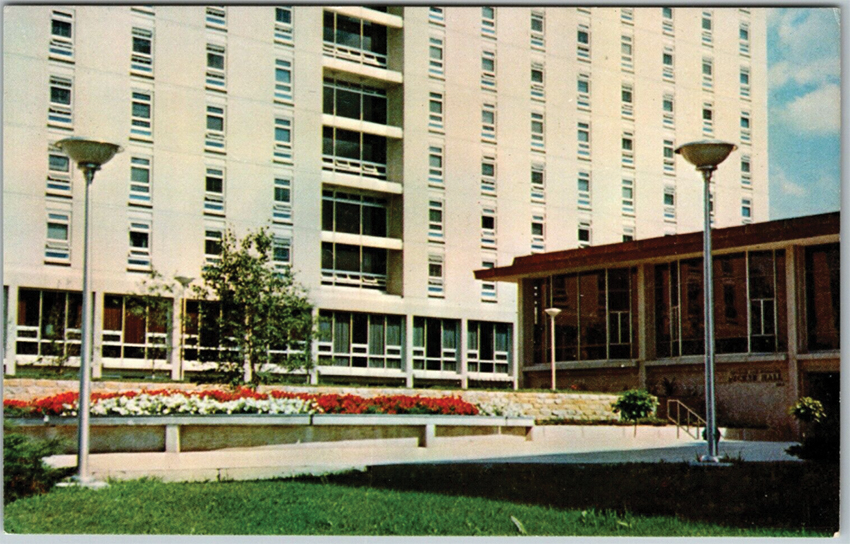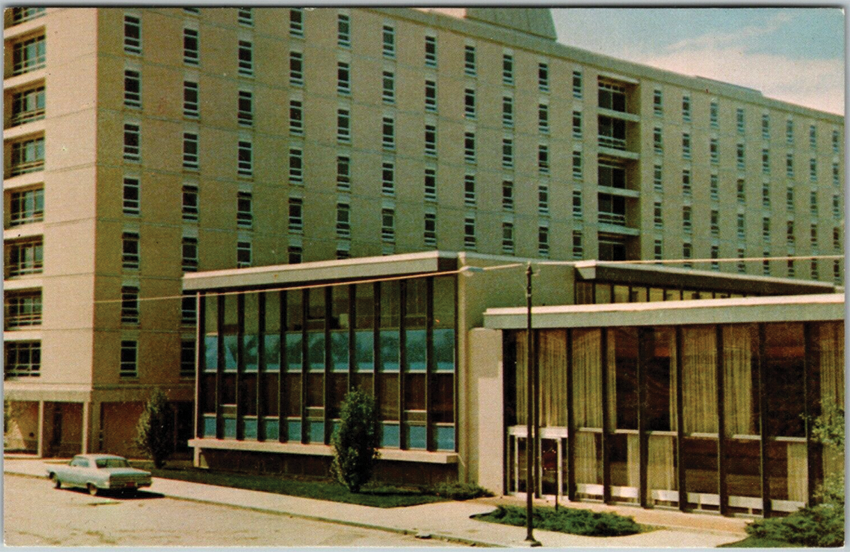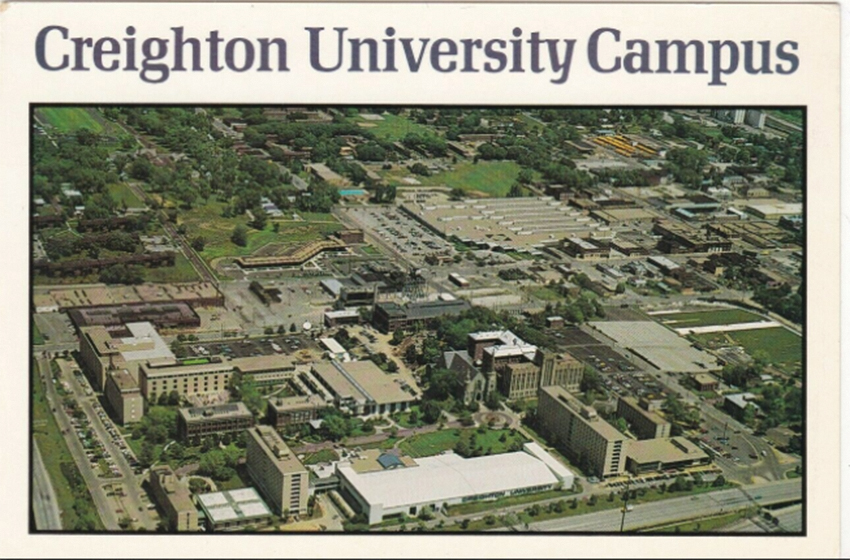 Beal's Grill also had its own postcards. There was even a "Memora-Beal-ia" postcard after the grill closed.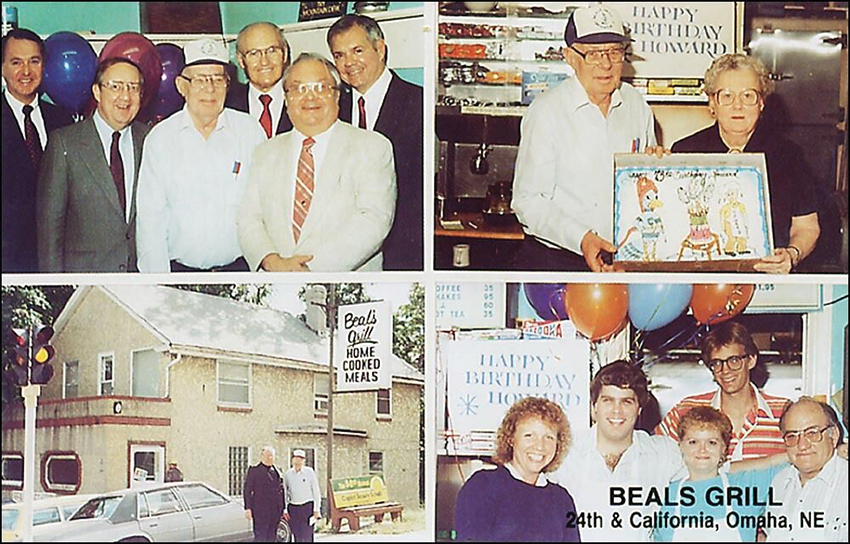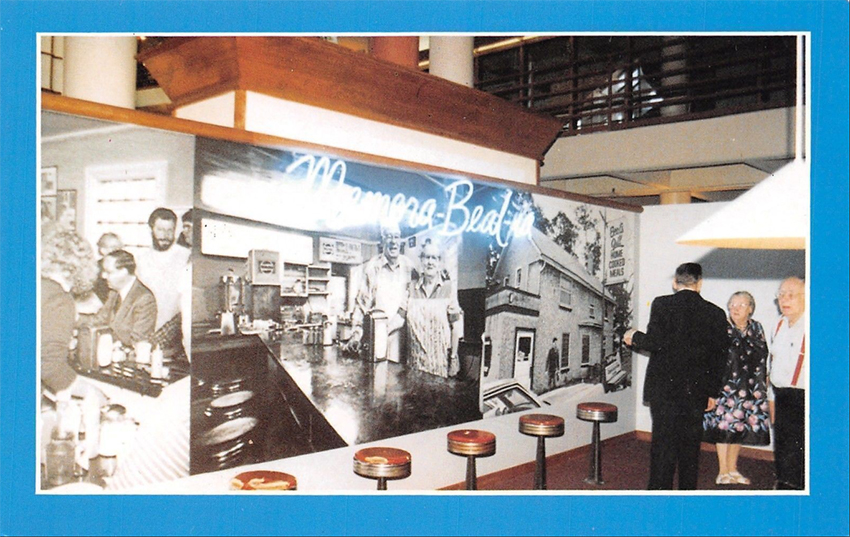 Fall down the postcard rabbit hole, and you'll also find a lot of cool vintage postcards of Omaha itself.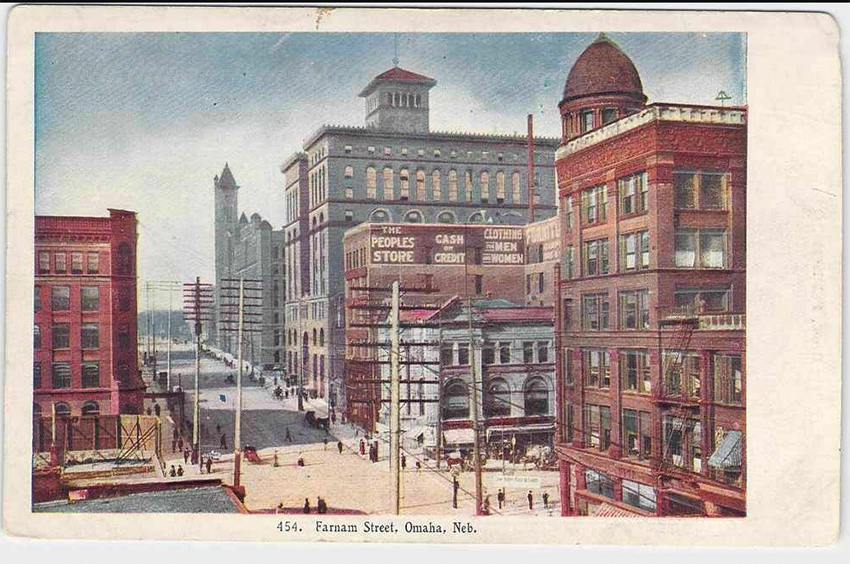 And Nebraska.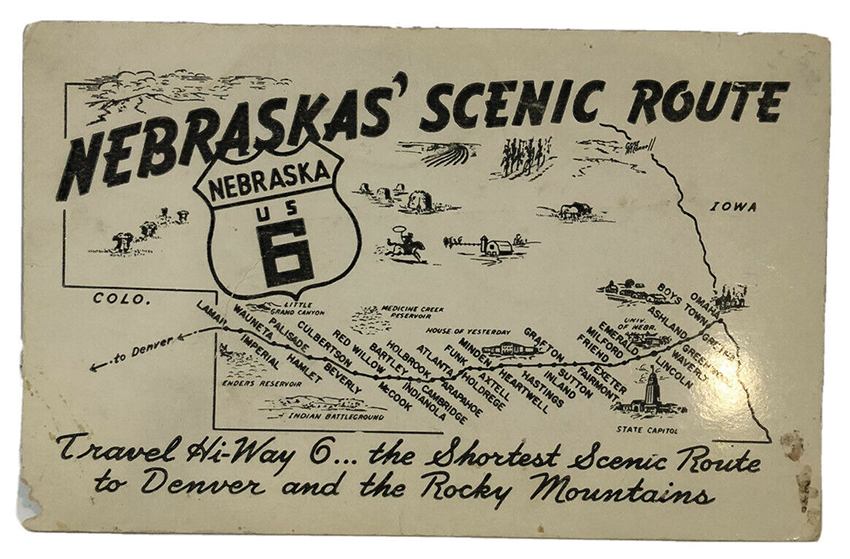 And even Creighton, Nebraska — named after John Creighton by the town's founders. Like the University, the town of Creighton has been in the postcard game for some time.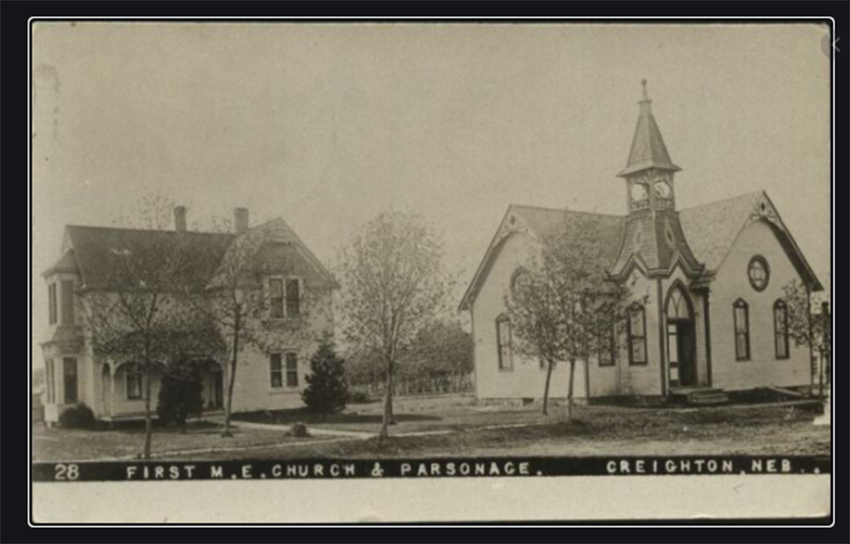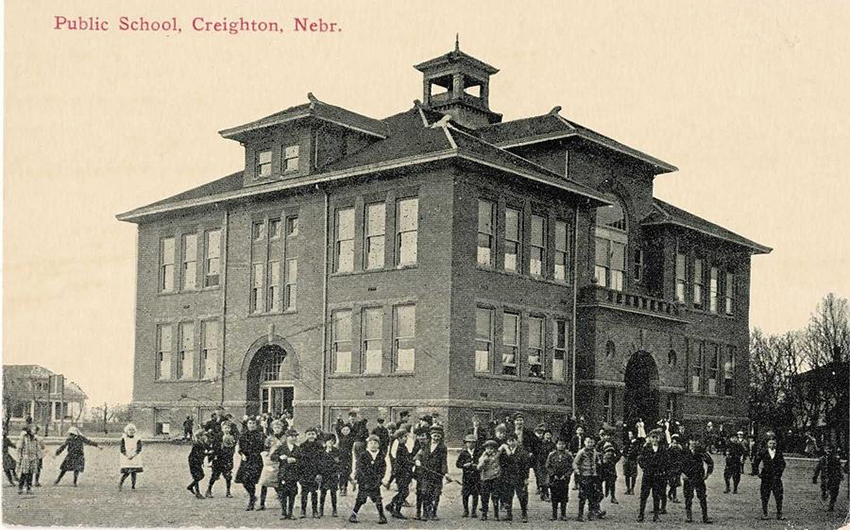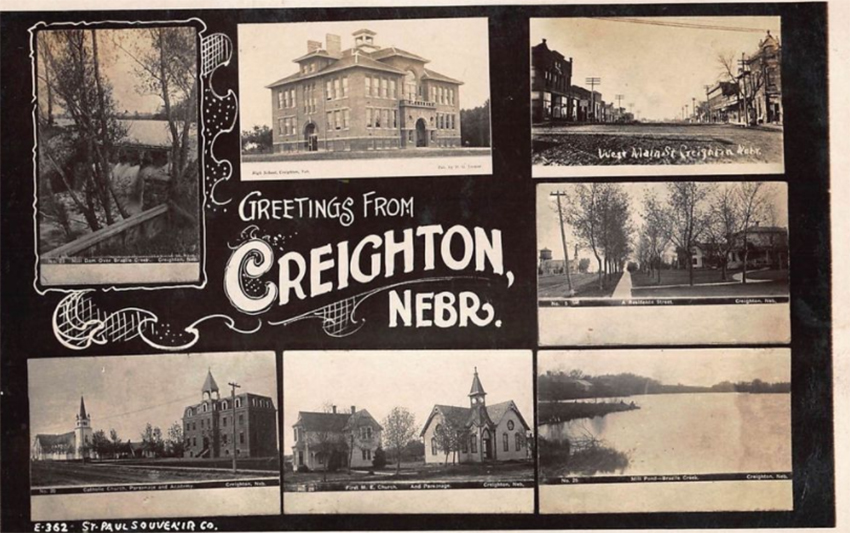 Be sure to register for Reunion Weekend, June 3-6, 2021!