Featured Testimonial About Creighton University
I certainly received far more than I gave. Through this experience and without realizing it at the time, I was being served in a way I can only describe as spiritual.
Support the great work of our students, staff and Dominican Republic partners by making a gift to ILAC today!
* * *
By Micah Mertes
Over nearly 50 years, thousands of Creighton students have changed lives (including their own) on Institute for Latin American Concern trips to the Dominican Republic.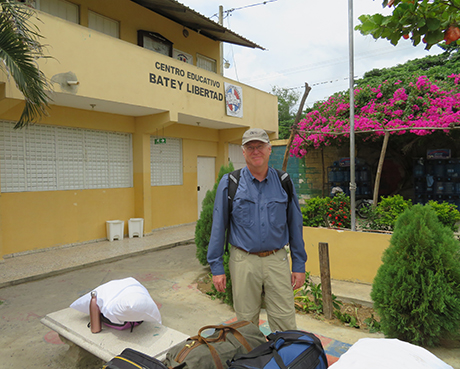 In most cases, ILAC participants are current Creighton students. But for Jim Seifert, JD'82, the transformative experience took place more than 30 years after he graduated.
The road back to Creighton started in 1998, when Jim was elected to the Minnesota House of Representatives. In that time, he served on the House's Health and Human Services Committee. The experience awakened a passion for public health.
In 2017, Jim retired as Executive Vice President and General Counsel of Ecolab, Inc., a Fortune 200 food and water safety company based in St. Paul, Minnesota. His interest in public health renewed, he headed back to school to earn his Master of Public Health degree at the University of Minnesota.
One of the requirements of the degree was field experience. And from his time and connections at Creighton, Jim knew of the perfect service program.
Over the better part of the summer of 2018, Jim served in the DR, collecting population data, supporting Creighton's ILAC dental and medical teams, working in two villages and helping out their hosts any way he could.
"At the end of the trip, what struck me most was the privilege of serving," Jim says. "The people we worked with in the Dominican Republic opened their homes and opened their hearts to invite you into their world. I certainly received far more than I gave. Through that experience and without realizing it at the time, I was being served in a way I can only describe as spiritual."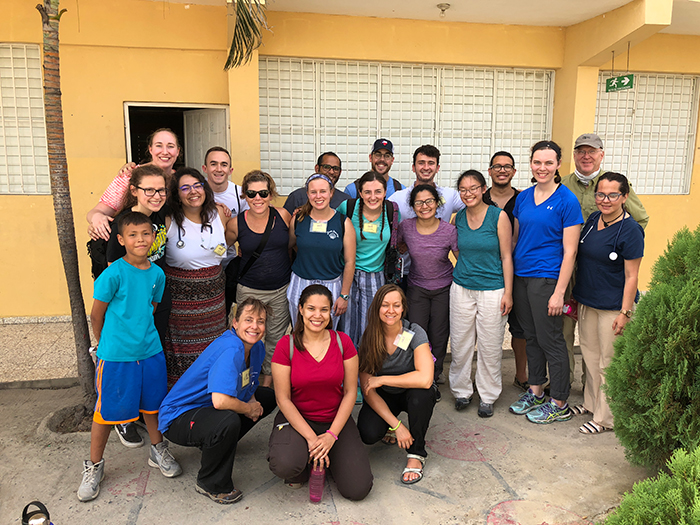 Although he traveled extensively outside the United States for his work, there was something different about the ILAC experience. Jim returned to the U.S. with his perspective forever changed.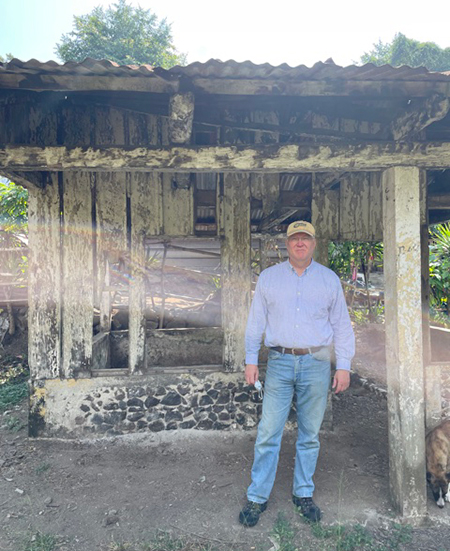 He wanted to use his new public health degree to continue to work for and with people in emerging economies. The next step: a 2019 trip to the San Lucas Tolimán mission in western Guatemala. The experience was so impactful he decided to make his involvement permanent.
Jim put his public health degree into action, consulting on the emerging COVID crisis. He was eventually invited to serve on the board of the Friends of San Lucas, the mission's fundraising arm. He's now the Friends of San Lucas board president.
"I felt prepared to take on this role," he says. "It all goes back to my experience at ILAC, to seeing how Creighton approached serving people. The tone of service, the respect, the cultural sensitivity, how it was structured, the programming, all of it was essential to what I am doing today in Guatemala."

In what ways did your experience in the Dominican Republic change your worldview?
ILAC was a transformative experience because it reawakened my sense of the poison of consumerism in the United States and the misallocation of resources throughout the world. When I came back to the U.S., I had trouble even going into a grocery store. It was a bit overwhelming by comparison.
I admire how Creighton positions ILAC and its approach to service. We don't say, "We have all the answers for what we see from the U.S. perspective as 'your problem.'" The U.S. solution often takes the form of material wealth, whereas the real solution might be more nuanced and have nothing to do with material goods. I think this is the approach ILAC takes. That's something I've taken with me.

How did this approach carry through to your work with Friends of San Lucas?
I can talk about the similarities I see between ILAC and San Lucas by offering some historical context.
In 1962, Pope John XXIII requested that U.S. bishops assign 10% of their priests to serve in Latin America. Though far fewer than 10% ended up serving there, some priests answered the call, and one was Father Gregory Schaffer, who came from St. Paul. He was assigned by his bishop to San Lucas in 1963.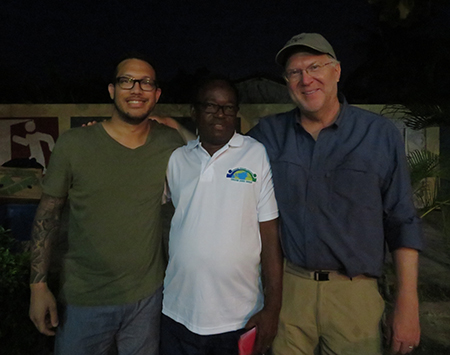 He went there and absolutely made a huge impact by simply serving the people. Not necessarily going there to convert anyone to Catholicism. He was there to work for and with Guatemalans, not to tell them what to do. And now, almost 50 years later, there are seven robust program areas, and the mission touches about 25,000 people every year.
Most important, the program areas are run by and for Guatemalans. They're the leaders. They make the decisions. We're just there to support them, arm in arm, however best we can. It's very similar to how ILAC works. It's always a balanced partnership with the people you're trying to help.
At the core, that's what I learned and saw at ILAC. "Mission work" is about balanced partnerships, not imposed solutions. Think of the balance you feel in a long friendship. I think that is the model.
One other similarity that highlights the need for partnership is that the populations of both Guatemala and the Dominican Republic have suffered greatly from dictatorships and, in the case of Guatemala, a bitter 36-year civil war that ended in 1996. During Guatemala's civil war, 200,000 Mayans were killed, including many people in and around San Lucas. The economic consequences of this history are not soon repaired. My experience with ILAC in understanding the history of the DR created a critical awareness that has helped greatly in my work in Guatemala. Much remains to be accomplished in both countries.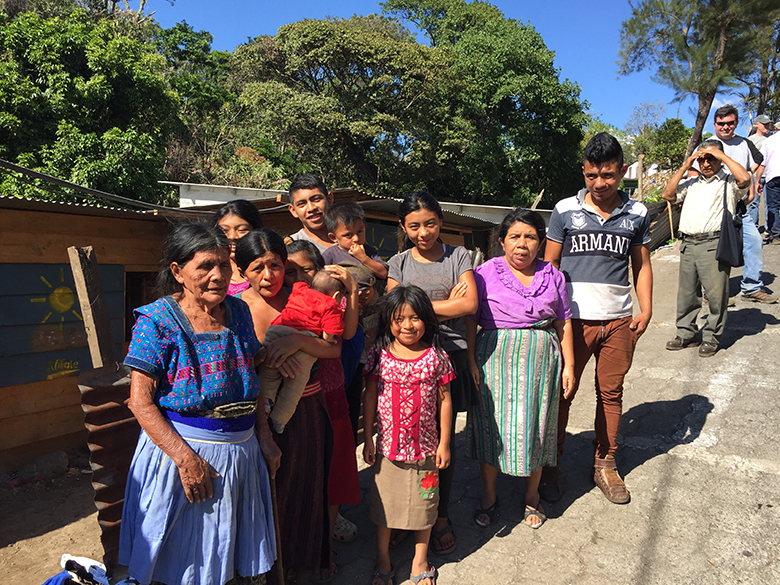 Does that sense of service reflect your Creighton experience as a whole?
I think the beauty of Creighton is that it knows what its identity is. I know Creighton President Fr. Hendrickson fairly well, and he's an extremely impressive leader. His mission to expand Creighton's identity in a way so that it can have a broader impact in the world is exactly the right mission for the University.
Creighton is a unique school in light of the breadth of its programs and how remarkable the balance is between undergraduate education and professional schools. Fr. Hendrickson's challenge is how best to shepherd these great resources and influence their deployment throughout the world in the right way. And I think he's doing that work superbly.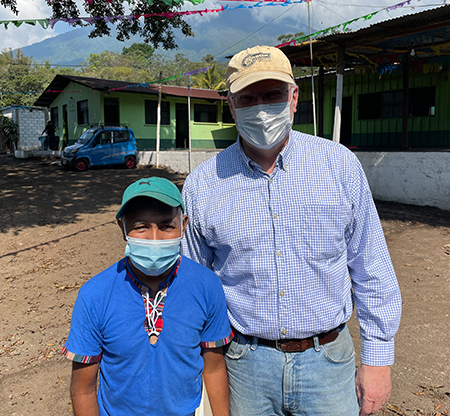 You've described this through your own experience, but why do you think more students should consider doing service work abroad?
There are many good reasons to do so. For one, seeing the faces and issues of people up close changes how you see the world.
Once you as a person see me as a person, we both wake up to the reality that we are one human family, and it changes your view of everything. It changes your view of borders. It changes your view of materiality. It changes your view of what you should do with your life.
It doesn't matter what career direction your life is taking or if you have no direction. Once you engage in service in a completely different context from what you are used to, the lifelong benefits are tremendous.
The core of Catholic social teaching is action. It calls you to understand the needs of the world, but it doesn't want you to then just talk about those needs. It calls you to do something.
This approach to Creighton's role in the world is firmly based in the call to action of Catholic social teaching. It's about being in the world, not merely taking what you can get. If we are able, we are called to do something with our gifts. And if enough of us can answer that call, we're going to leave the world a better place.
Based on the enormous impact of the Creighton community in the DR and mission work in places like San Lucas, I believe the world can and is getting better, despite all the lousy news we see.

It sounds like you're hearing the call loud and clear.
(Laughs.) I'm 65. Maybe 65 is the new 40. But I feel good. I feel like I have another 20 years in me to do something meaningful for others.
* * *
Support the great work of our students, staff and Dominican Republic partners by making a gift to ILAC today!