Featured Testimonial About Creighton University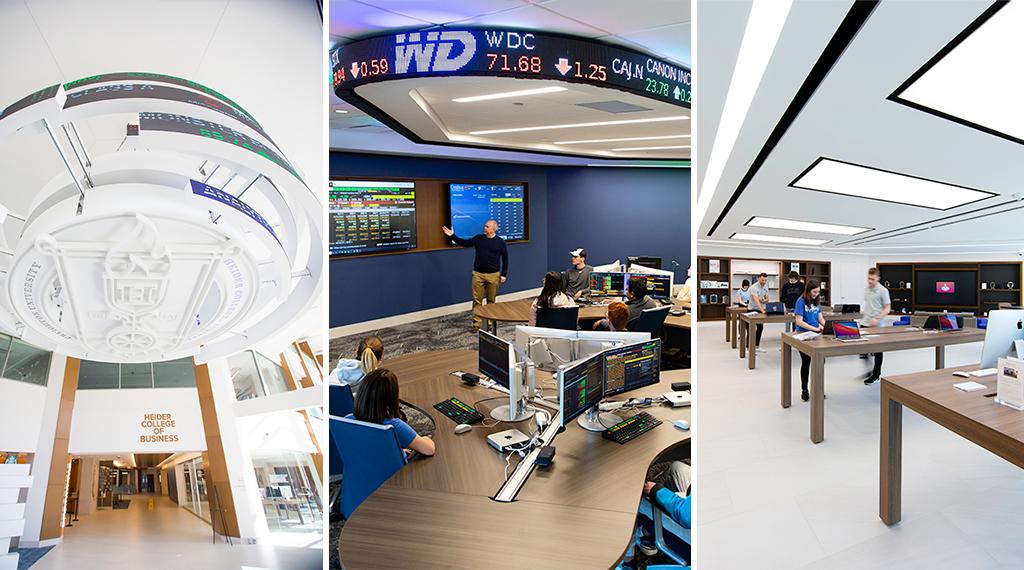 See videos and a slideshow of the Harper Center/Heider College of Business here.
* * *
By Micah Mertes and Amanda Ilg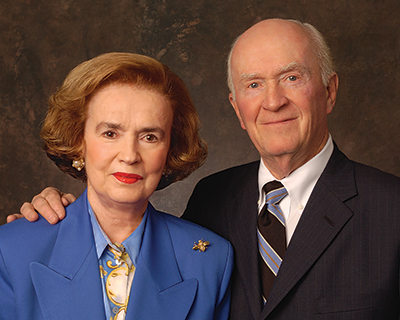 More than a century since its founding, our business college looks better than ever!
In 2013, Creighton's College of Business Administration became the Heider College of Business — the first named school or college in the University's history. The college was named in honor of Charles Heider, BSC'49, Hon'10, and his wife, Mary Heider, Hon'10.
The Heider family's transformational gift ushered in a new era for Creighton business education and allowed the college to move into the Harper Center — the beautiful front door to campus' east end, named for the late Charles M. "Mike" Harper, HON'95, and Joan F. "Josie" Bruggema Harper.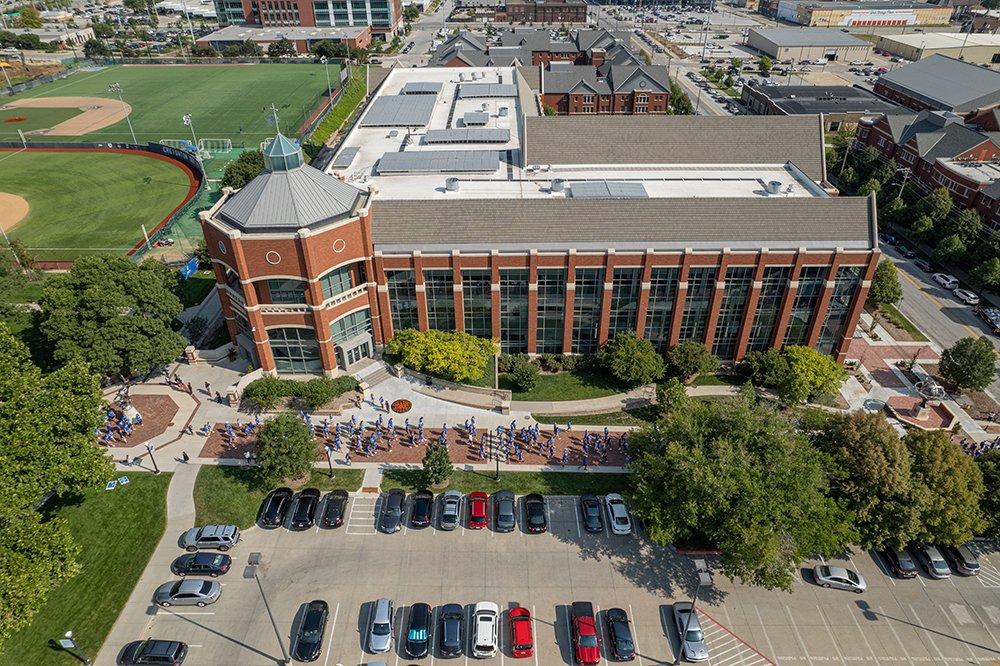 Since then, the Heider College of Business has grown significantly. Enrollment has surged 75%, with 4 in 5 students coming to Creighton from outside Omaha. Half of them start their careers here after they graduate, creating an incredible amount of brain gain for the community. (See 100 years of highlights from the Heider College of Business here.)
With rapid growth came new challenges, and the business college met the moment with a bold reimagining of the Harper Center. The facility enhancements — supported by the vision, passion and transformative generosity of Scott and Cindy Heider, Mary Heider and Mark Heider — make one of the most beautiful spaces on campus shine brighter than ever.
Take a look ...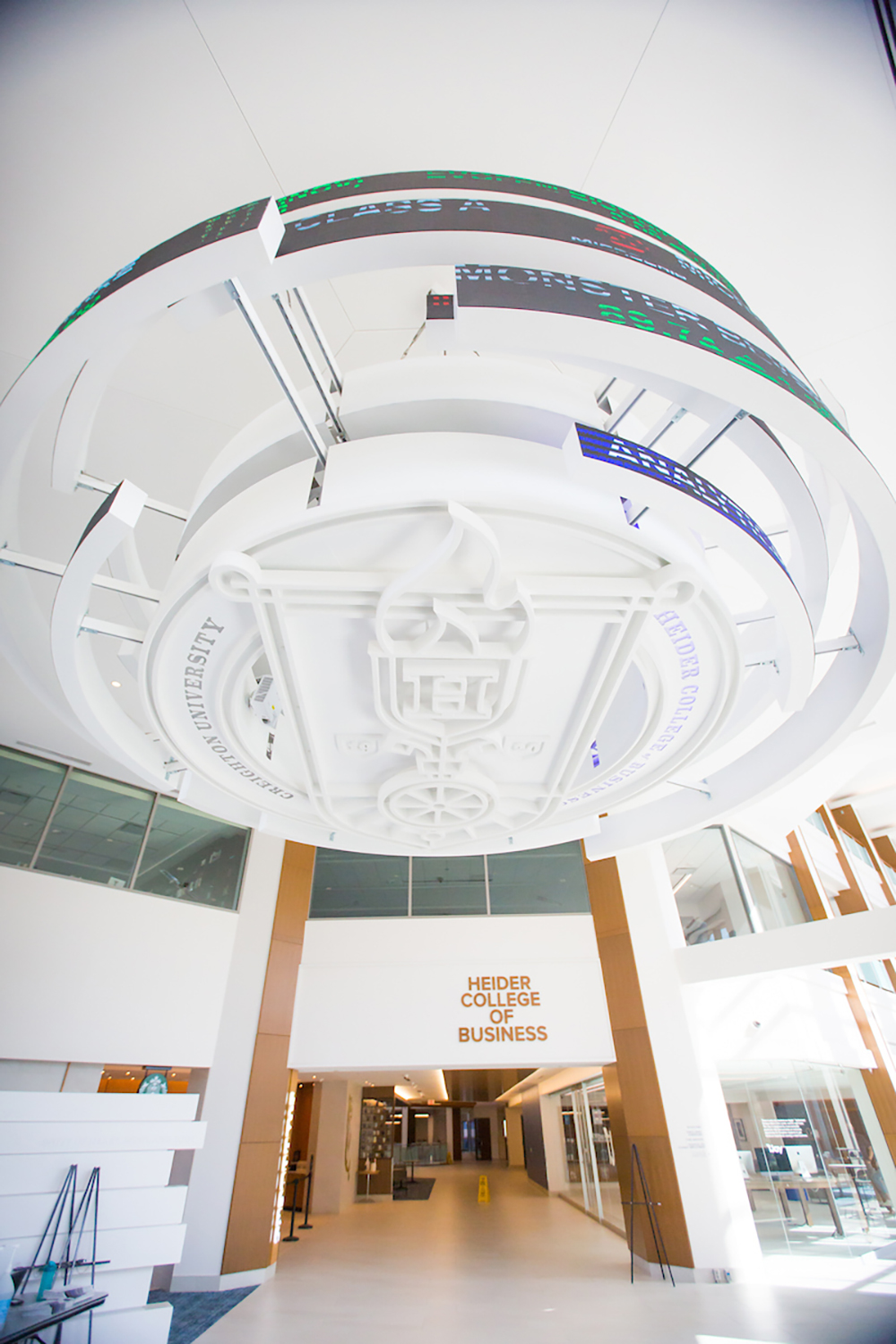 The Heider College of Business renovations offer a great number of updates, one of the most apparent being more room for our rising number of business students. We now accommodate more than 1,100 undergraduate and 400 graduate business students within one of the most technologically sophisticated spaces on campus.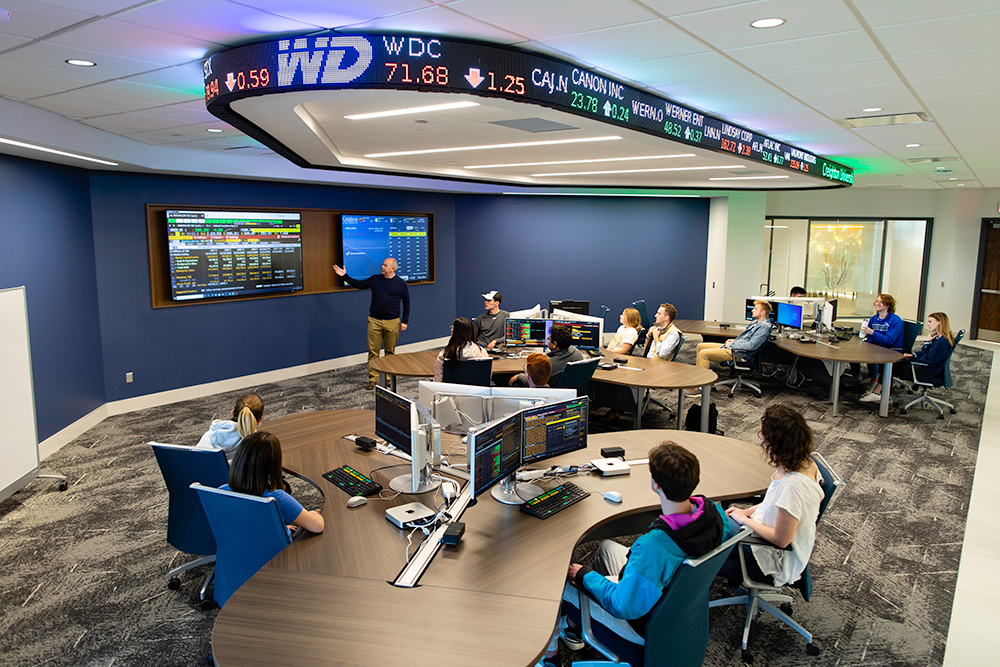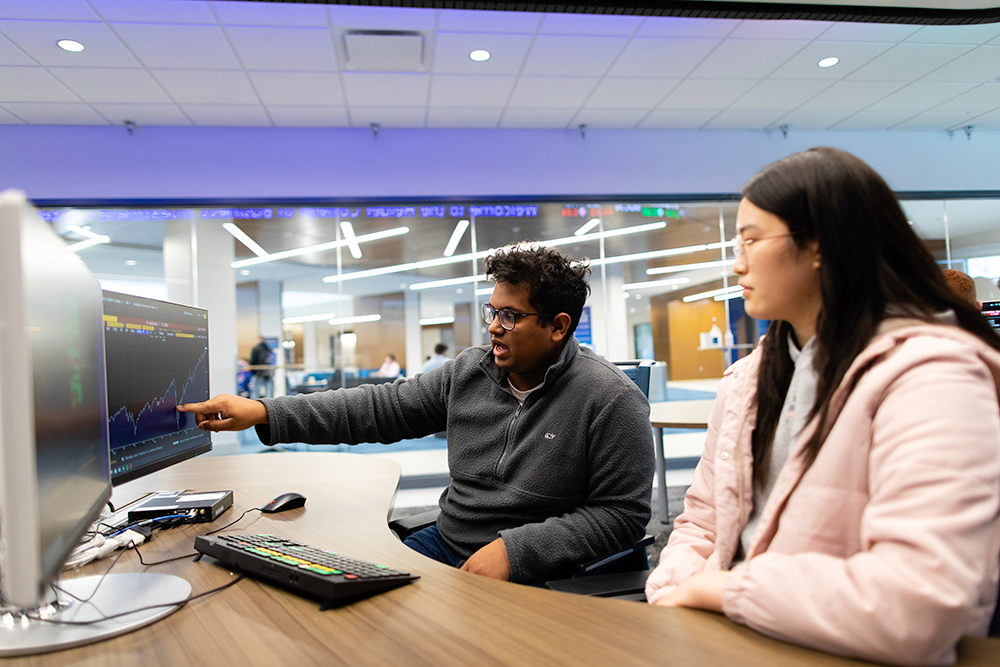 The beautiful and unique Enrollment Management Office — the first impression many visitors encounter — takes full advantage of its high-traffic location.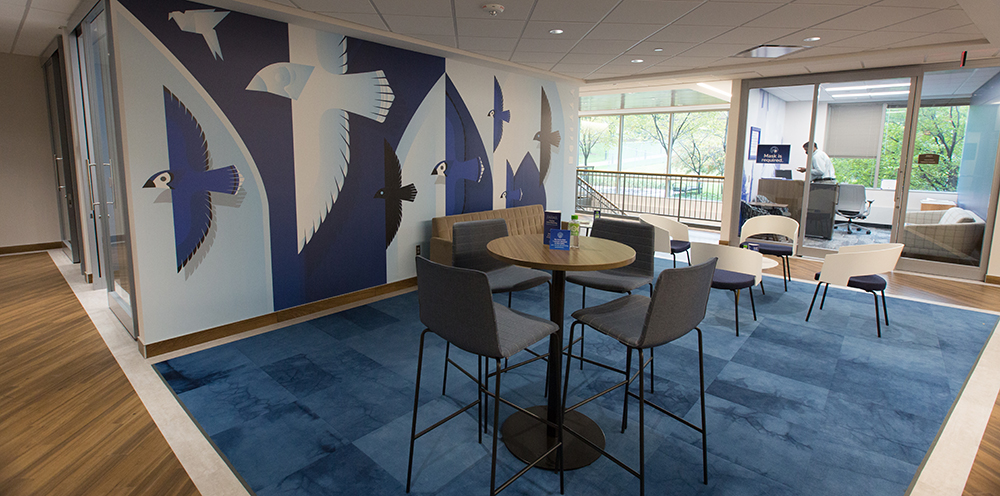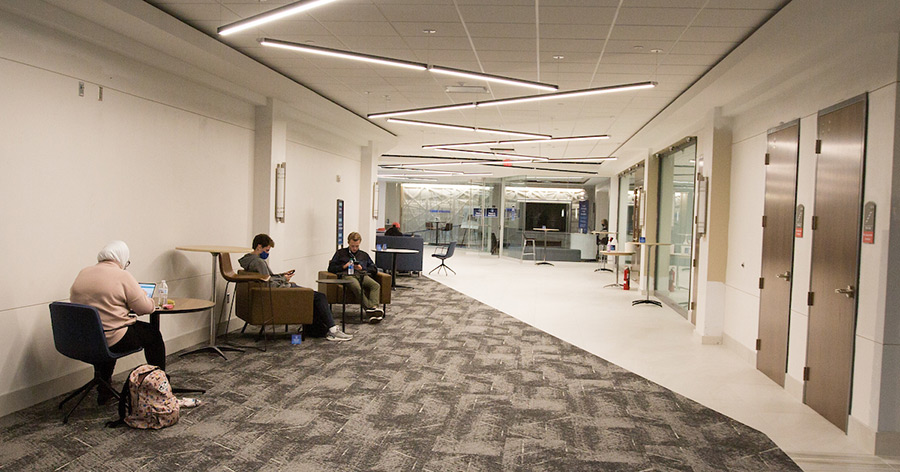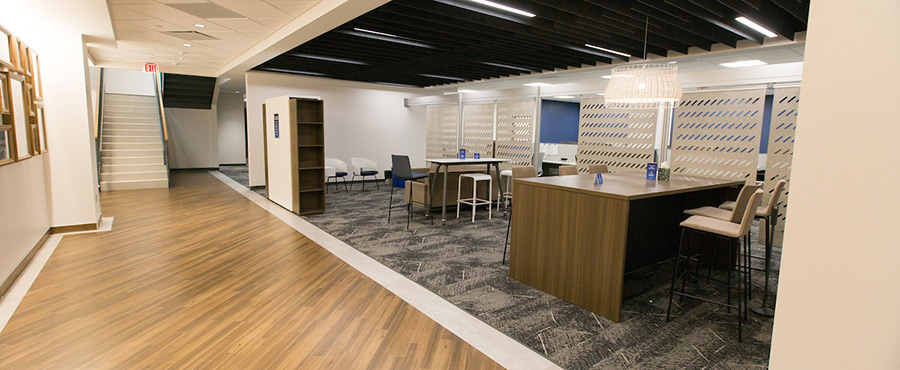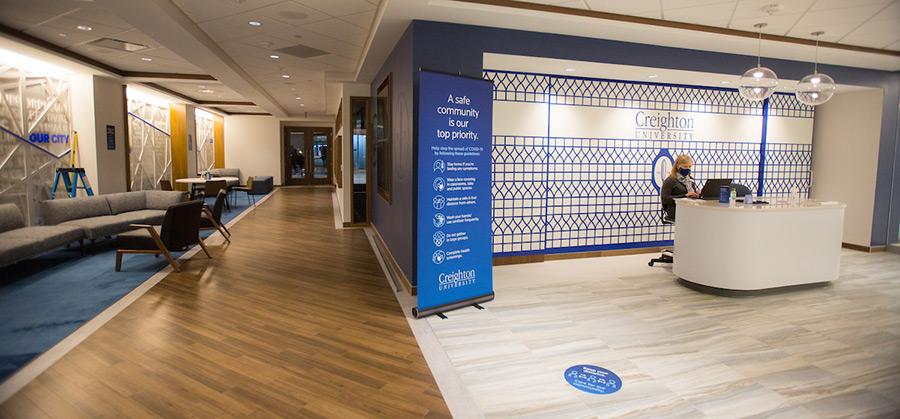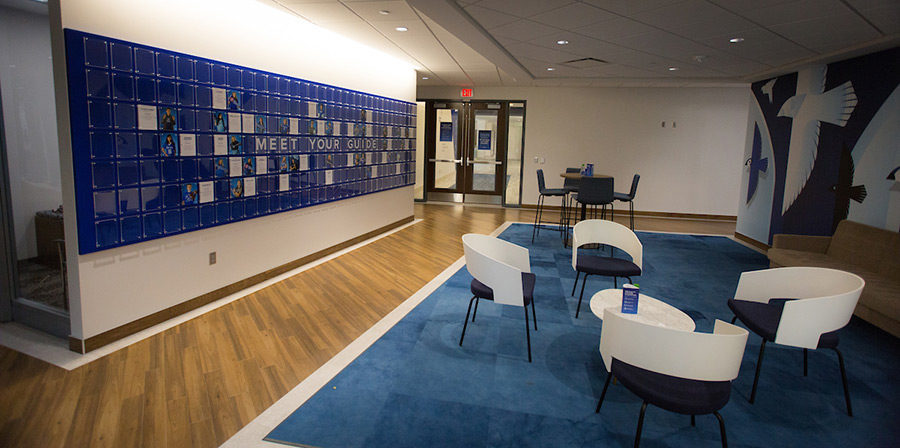 A new Starbucks and iJay Campus Store greet visitors arriving through the building's south entrance.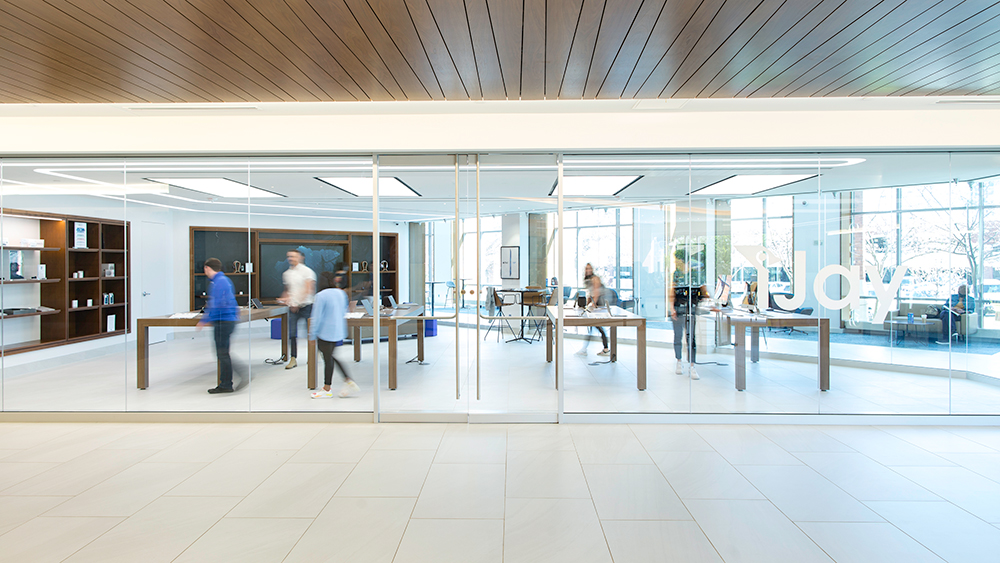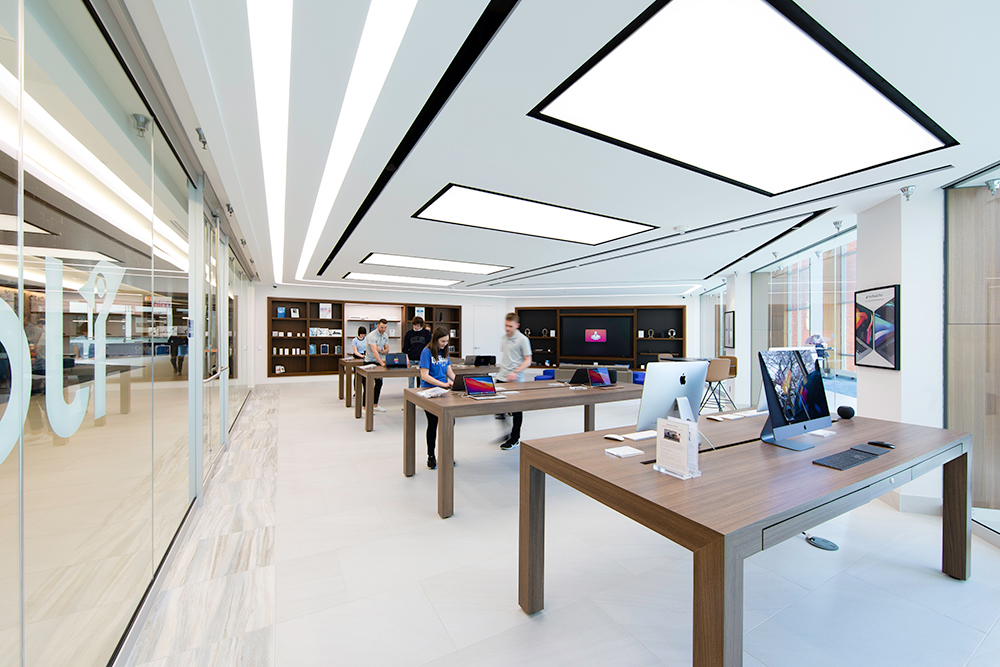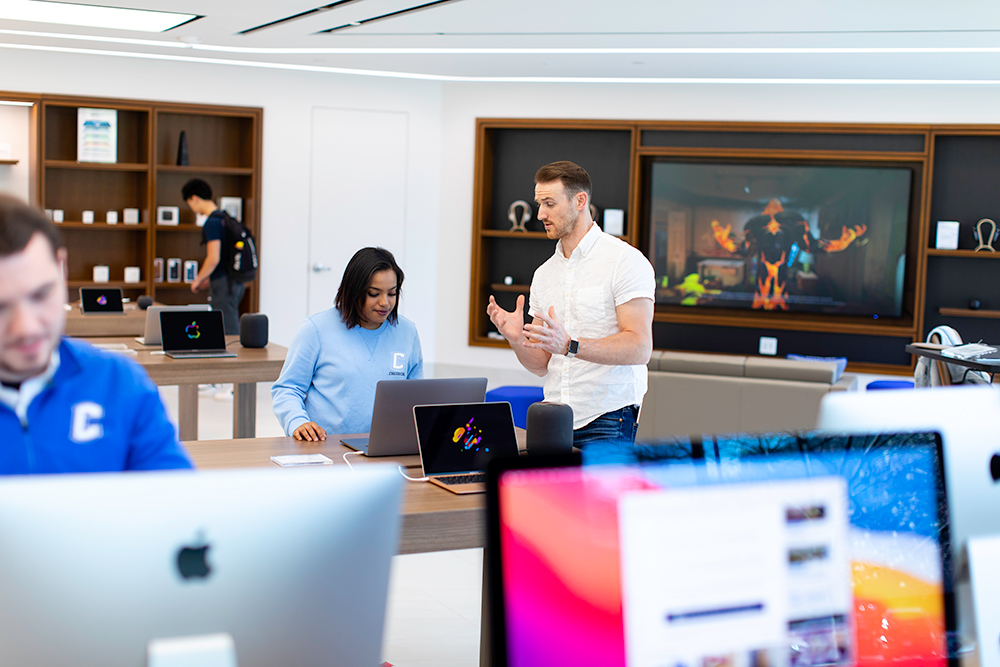 The St. Peter Faber, SJ, Chapel serves as a worship space and a symbol of our Jesuit, Catholic mission and purpose.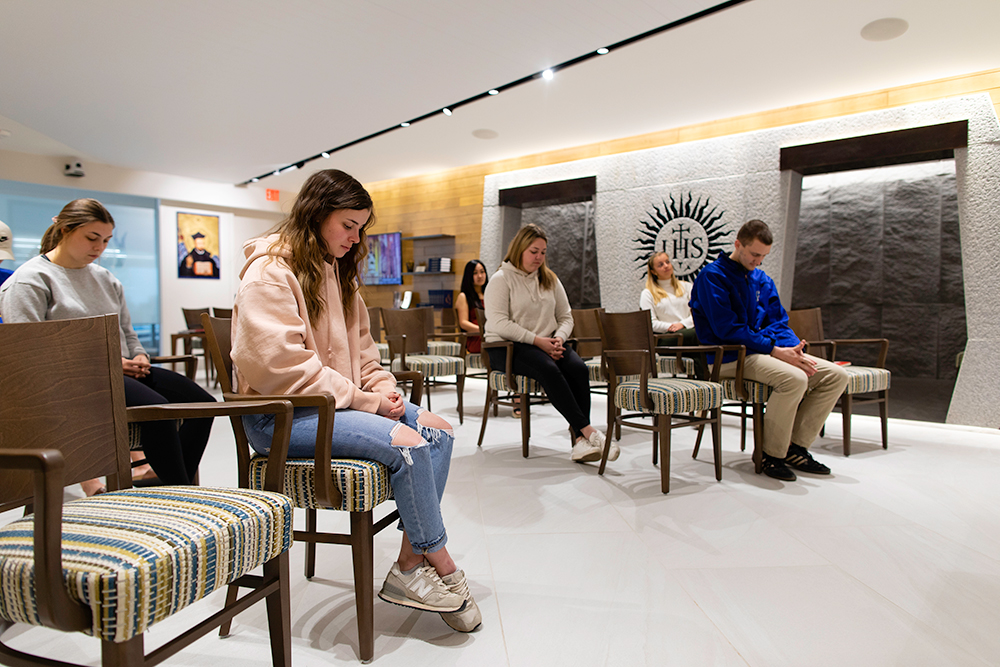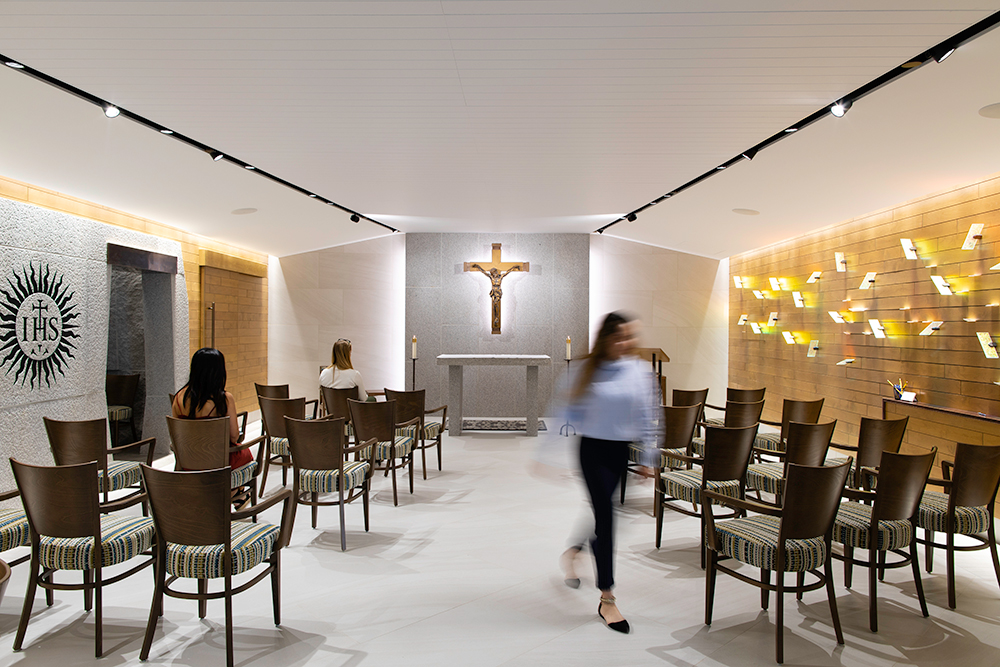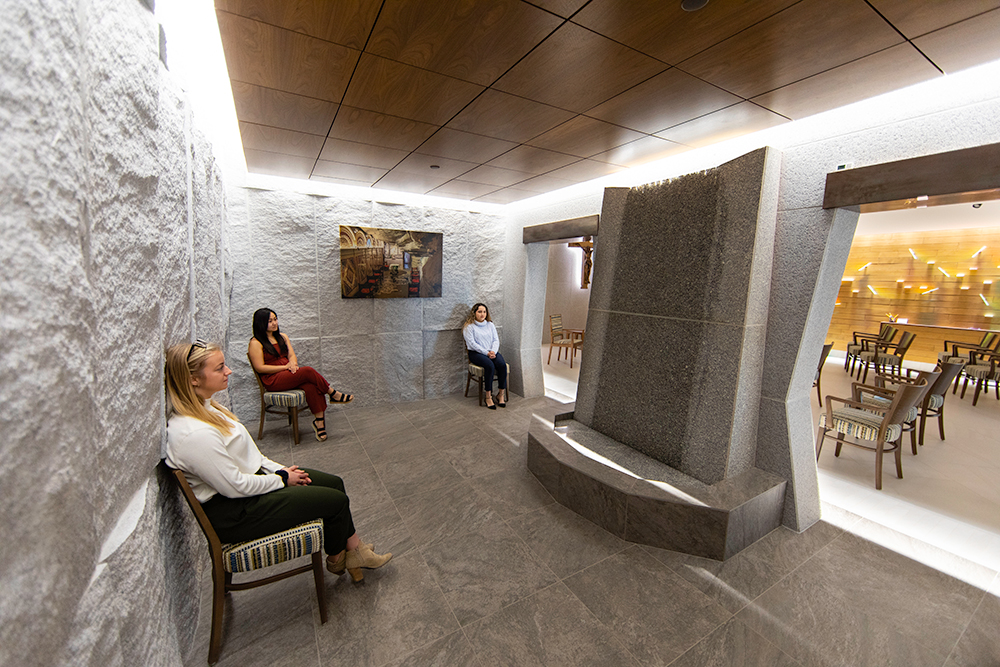 The Heider College of Business renovations extend through all four floors of the building, conveying a spirit of professional excellence that inspires the entire campus community.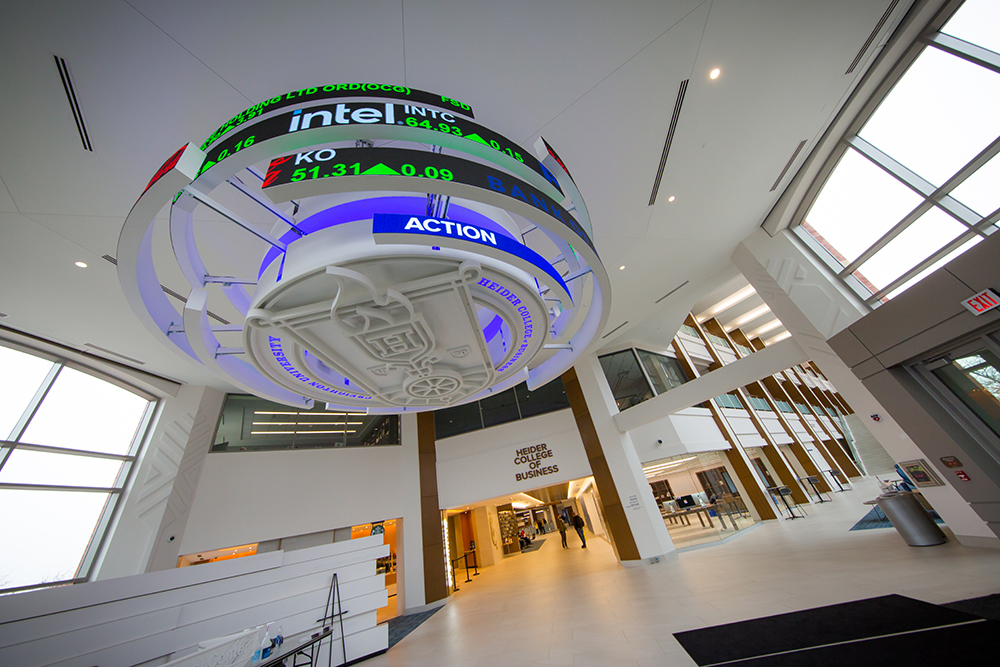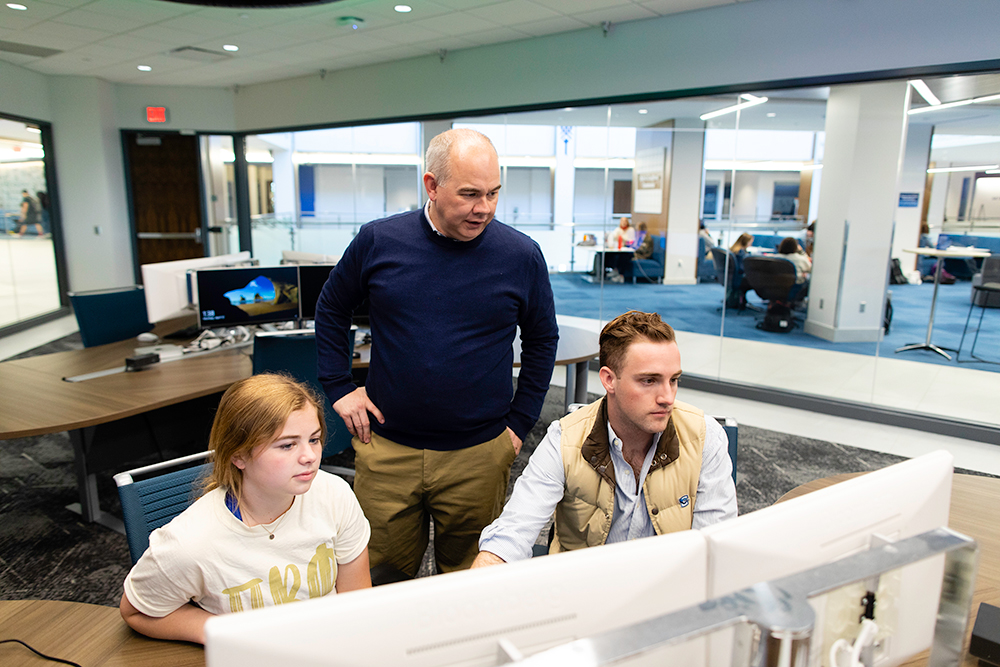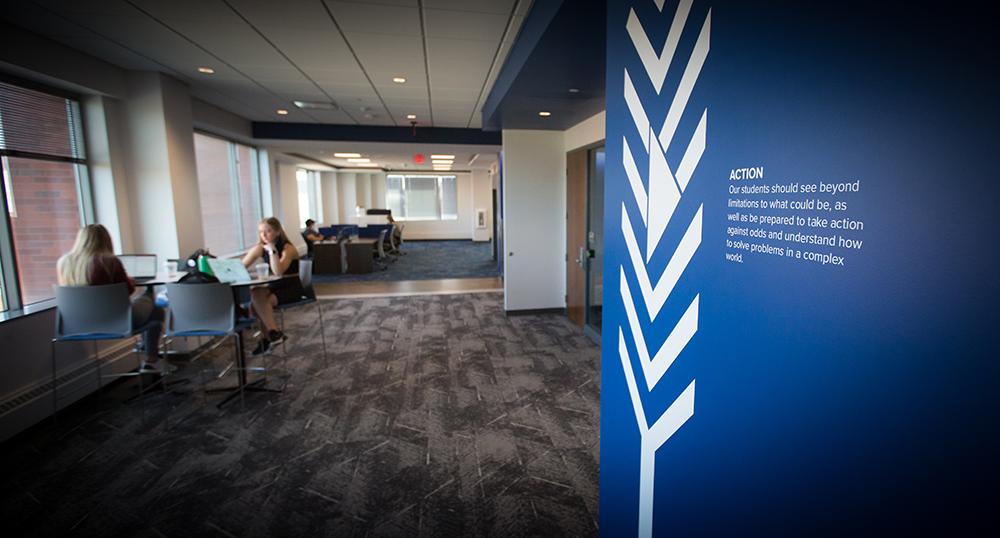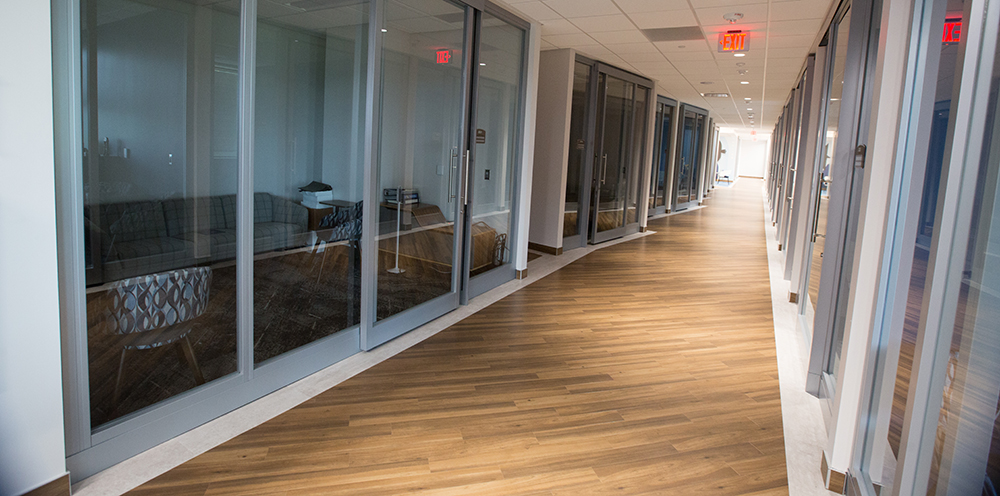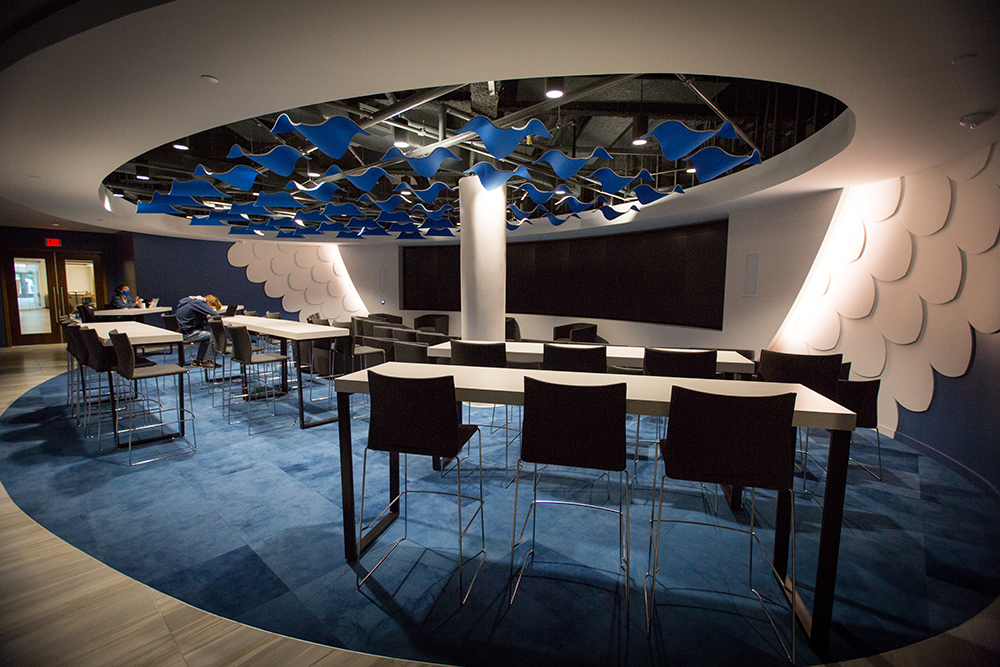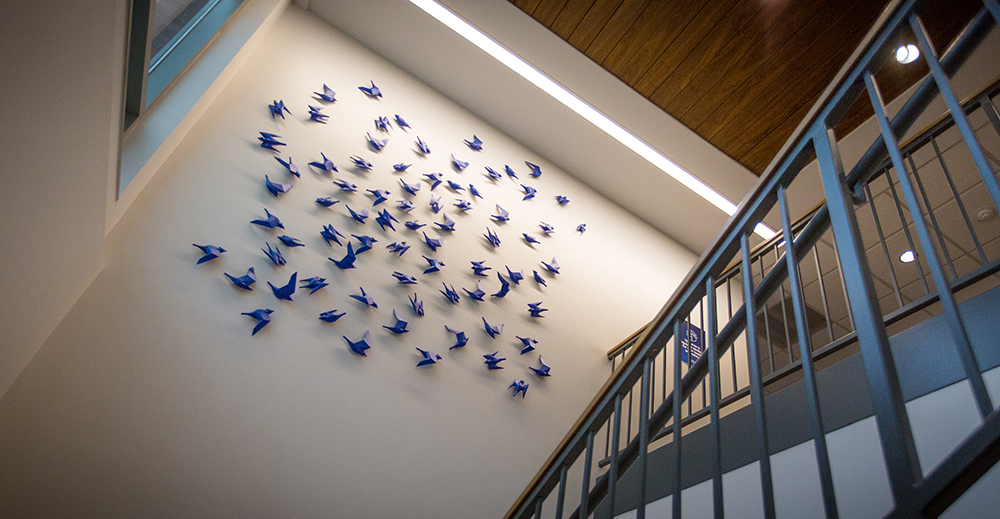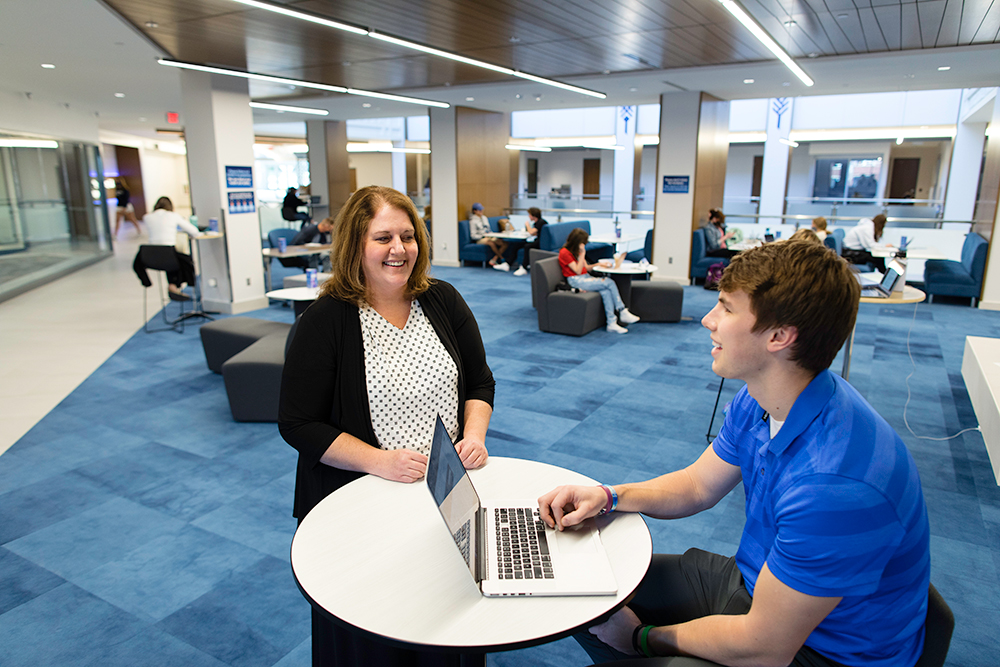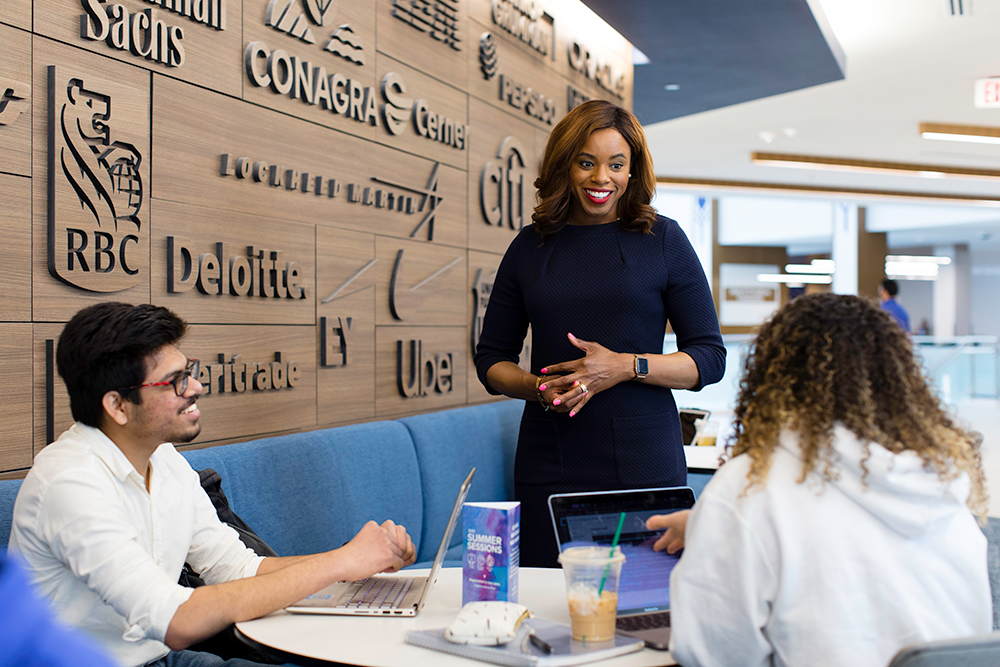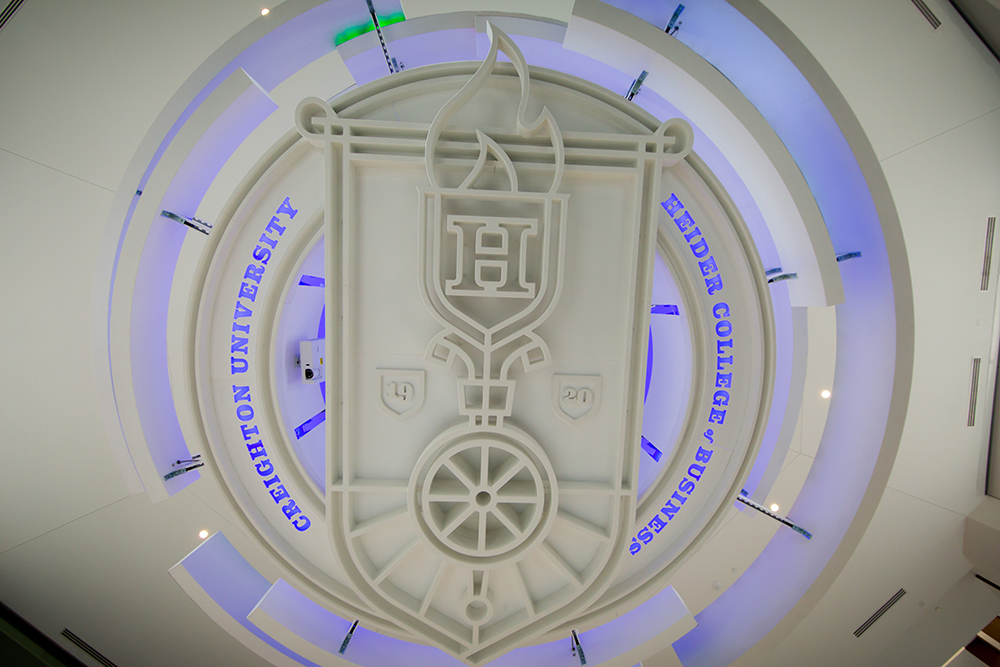 Gallery: More photos of the Harper Center/Heider College of Business reimagined.

A video walk-through tour of the Harper Center's main floor.

Students walking along the Mall south of the Harper Center for the annual Creighton Pathway.