Featured Testimonial About Creighton University
Thank you to all who gave on Giving Day. You are helping to make our nest a little bigger, stronger and more welcoming for students at Creighton.
By Micah Mertes
Creighton can add another successful Giving Day to the books!
For the University's annual day of giving on Wednesday, April 12, nearly 2,400 alumni, friends, faculty, staff, parents and students raised a combined $548,014 for more than 90 Creighton causes.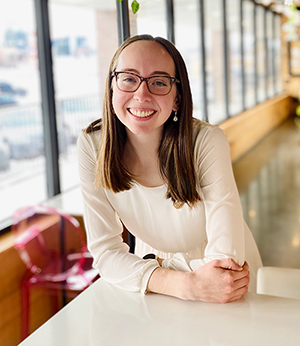 To show our gratitude, we spoke with students, alumni, faculty and staff about what our Bluejay community's gifts mean for their cause, their education and Creighton as a whole.
* * *
Elizabeth Wunn, Class of 2023, College of Arts and Sciences, Schlegel Center for Service and Justice participant:
"Thank you so much for making a gift on Giving Day. If it weren't for people giving so generously for the SCSJ program, I would never have had all these amazing experiences that have been so impactful in my life. Honestly, my time at Creighton wouldn't have been the same without the opportunities I've had through the SCSJ, and I'm so grateful to the people who have make this possible year after year."
* * *
W. Wayne Young Jr., PhD, Vice Provost for Student Success:
"Thank you to all who gave on Giving Day. You are helping to make our nest a little bigger, stronger and more welcoming for students at Creighton."
* * *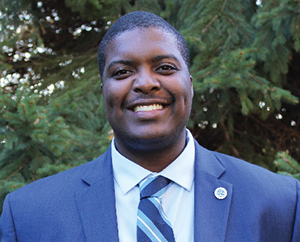 Kayman Nixon, BSBA'17, MBA'21:
"If anyone ever asks me what makes Creighton different, I always say, 'the people.' Walk along the Mall for even just a few minutes and you see that the people who work and study here truly care for one another. That's something I'll always take with me. Creighton is such an important place to me, and I want to do everything I can to help more students experience it. I'm very grateful to everyone who gives back to Creighton."
* * *
Janeth Arvizu Riviera, Class of 2023, College of Arts and Sciences, SCSJ and ILAC participant:
"ILAC and the SCSJ allowed me to walk alongside communities, to listen to their stories and learn about their lives. Giving to programs like these helps give Creighton students a broader perspective of the world and allows them to see culture, language and an overall different way of living, which we can then bring back to Creighton's campus and into our careers and lives after graduation. Without the support of generous donors, so many students wouldn't have the opportunity to get involved with programs like these. Thank you."
* * *
Jill Muegge, director of Study Abroad and ILAC:
"Thank you for supporting Creighton-ILAC and the ILAC/CESI Center in the Dominican Republic! Mutuality, empathy, respect and love continue to guide this strong partnership as we look forward to the next 50 years. Student learning through immersion, collaboration equity is what makes Creighton-ILAC programs unique."
* * *
Chaza Khatib, Class of 2026, School of Pharmacy and Health Professions:
"I want to thank everyone who has contributed to my education and helped me become the successful pharmacist I want to be. Your generosity will be reflected not only in my education but also in my determination to learn from you and help support those who follow me."
* * *
Faith Geis, Class of 2024, Heider College of Business:
"Thank you so much for all the ways you give to Creighton to enable students like me to continue to learn and grow."
* * *
Jack Roberts, Class of 2023, SPAHP: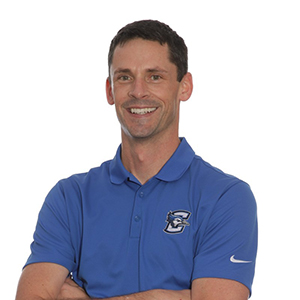 "A big thank you to those who made gifts to scholarship funds of the University. I'm someone who benefited from a scholarship to attend Creighton, and I'm forever grateful to the generosity of this community."
* * *
Chris Gannon, Creighton Cross Country head coach:
"I cannot thank you enough for the impact your Giving Day support has had on our program. We have made incredible strides over the past five years, much of it thanks to people like you, helping us raise the bar. Some teams live in the spotlight. Ours is made up of student-athletes who are quietly putting in the work to get better before most people have considered even waking up. The dedication and commitment of our team — working to set a new standard at Creighton, to write history and do things that have never been done here before — is something I am proud of. And thanks to you, we have been able to provide our athletes with the equipment and gear they need to go to the start line with the ability to elevate our program. You are a vital part of this story. Thank you for believing in us."
* * *
Danielle Hotalling, BS'22, School of Medicine student, cross country student-athlete: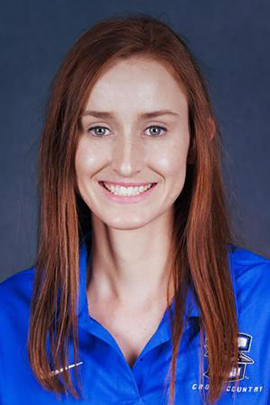 "I am extremely thankful for all the donors who have contributed to our program. You are a big part of why I'm at Creighton and get to show up every day to do what I love. It takes a village to build an elite program — to maximize every piece of the puzzle to succeed and win. Your support is part of my daily gratitude. I am constantly reminded of this unique opportunity of competing as a collegiate athlete in an elite field. Your continued support has been truly impactful on my collegiate career and that of my teammates and the future athletes who will join this program."
* * *
Myriah Johnson, Class of 2023, Heider College of Business:
"Thank you for supporting us on Giving Day because it's how we continue to have resources for students like me on campus."
* * *
Robert Brown, Class of 2026, SPAHP in Phoenix:
"Supporting scholarships on Giving Day has the potential to change lives. From the liberal arts to the health sciences, there's nothing more powerful than the gift of an education."