Featured Testimonial About Creighton University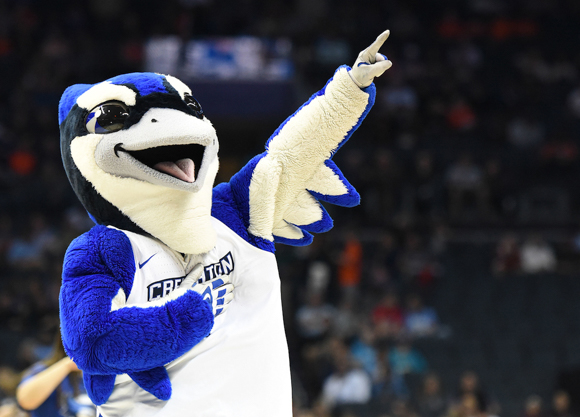 Registration has opened for Creighton's men's basketball gameday events around the country. The schedule includes four pre-game receptions in BIG EAST cities, the annual Get Blue pre-game party in Omaha and more. These popular events are open to all Creighton alumni, friends and fans.

2023-2024 Schedule
Creighton at Marquette Pregame Reception
Saturday, Dec. 30 | 10:30 a.m. | Milwaukee, Wisc.
Creighton at Georgetown Pregame Reception
Tuesday, Jan. 2 | 4:30 p.m. | Washington, D.C.
Creighton at DePaul Pregame Reception
Tuesday, Jan. 9 | 5:30 p.m. | Chicago, Ill.
Get Blue! Creighton vs. DePaul (Pink-Out game)
Saturday, Jan. 27 | 3:30 p.m. | CHI Health Center Omaha
Creighton at St. John's Pregame Reception
Sunday, Feb. 25 | 9:30 a.m. | New York City
BIG EAST Tournament
TBD | New York City
(Registration coming soon)
Additionally, information about game watch parties for Creighton alumni and fans in cities around the country will be available soon. Watch for dates and locations here as details are confirmed.
This year's gameday events are expected to sell out quickly with the stage set for another exciting season for the Jays. After a thrilling run to the Elite Eight last season, Creighton opens the 2023-24 campaign with its highest preseason Associated Press poll ranking in school history at No. 8.
Guard Trey Alexander and center Ryan Kalkbrenner both return as two of the top players in the country. They were named preseason first-team All-BIG EAST honorees in October. Guard Baylor Scheierman was also recognized as a preseason second-team all-league member.
Coach Greg McDermott said the team will keep its focus on competing for a BIG EAST championship. If the Jays are good enough to win a championship in this league, he said, they can dream big again in March.
"We have some experience, and certainly we have to integrate some of the new guys into what we're doing," McDermott said on the first official day of practice. "But I love their work ethic. I love their approach. So we'll see what happens."
The Jays open the season on Tuesday, Nov. 7, with a home game against Florida A&M.