By Micah Mertes
From the early 1900s until 1942, Creighton University had a football team, and in a new series of articles, we cover its history. In three features, we track Creighton football's rise and its fall, as well as its amusing resurrection in the 1980s. (The series begins here.)
In the course of researching the articles, we found so many great images that we wanted to share some that didn't fit in the stories. Here's a sort of series addendum — dozens of photos, programs, illustrations and postcards celebrating Creighton football, undefeated since 1941.
(Photos and materials courtesy of the University Archives, some from a collection donated by Rita Nelsen, daughter of 1942 Creighton football player Tom Dineen.)
Early years
Creighton football got going as early as 1891, but the University wouldn't officially have an intercollegiate program until the early 1900s. This was before Creighton built its stadium, when crowds gathered to watch from wooden stands.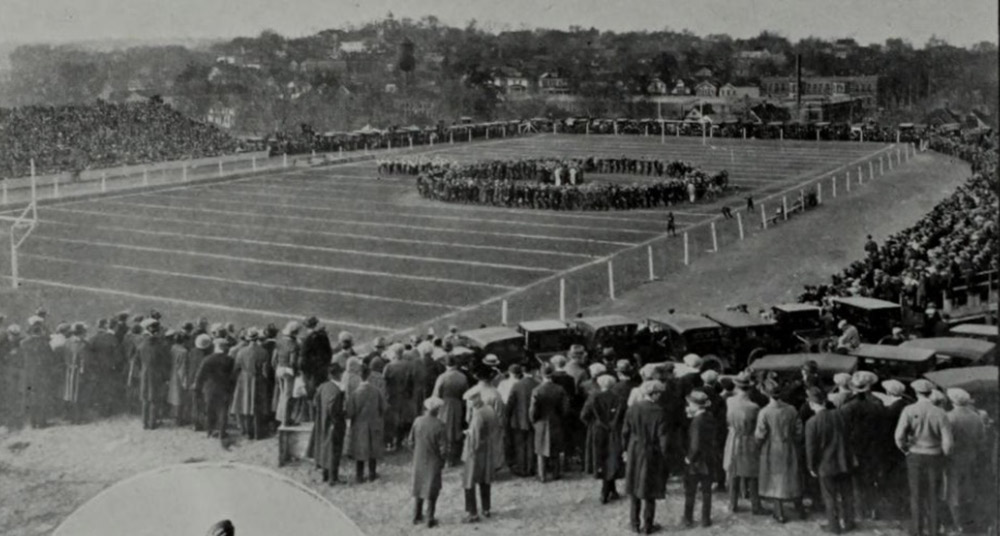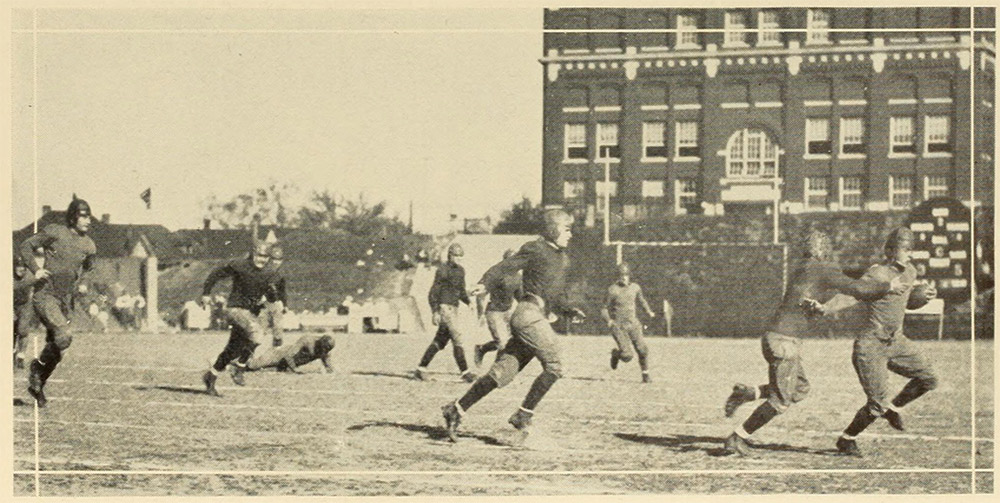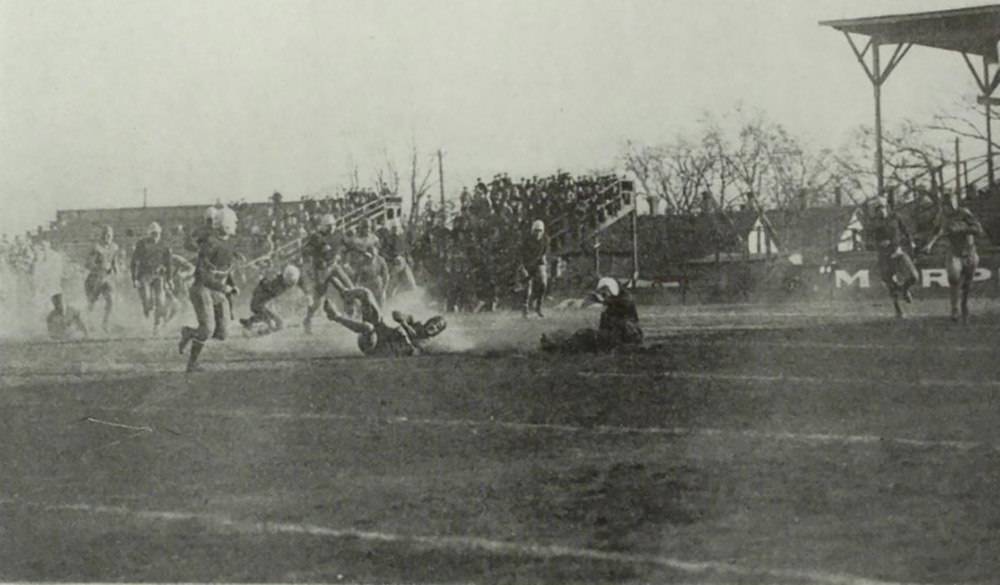 A new arena
In 1925, Creighton football and the new-at-the-time track program got their own home — Creighton Stadium. With a seating capacity of 15,000, the stadium was the largest structure in Omaha at the time. Alumni took great pride in it, partly because so many of them had helped build it as students.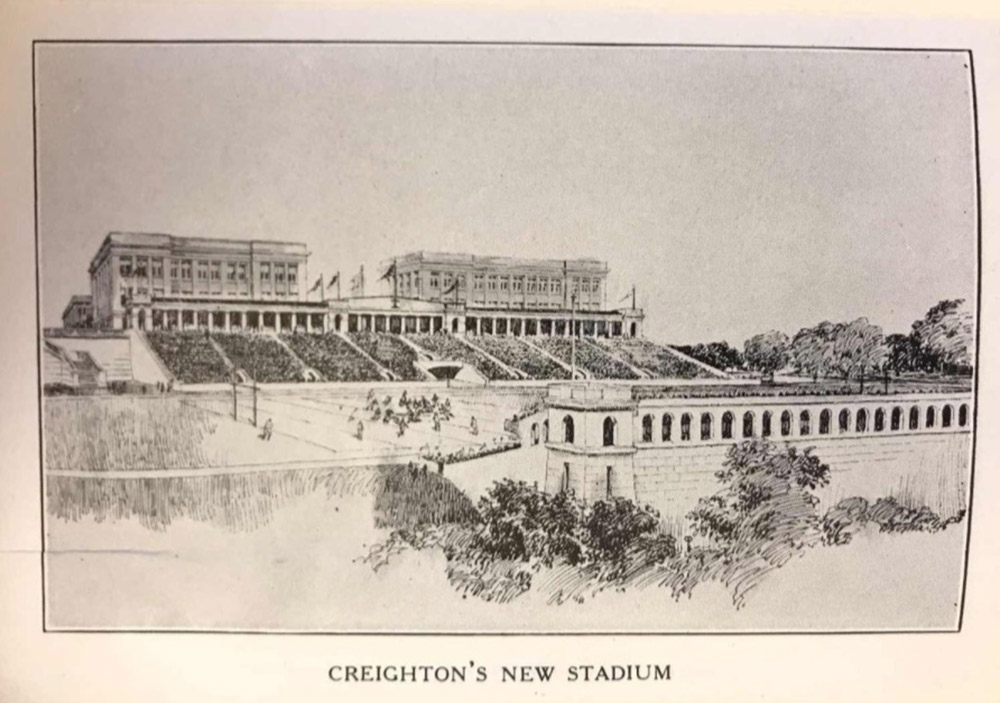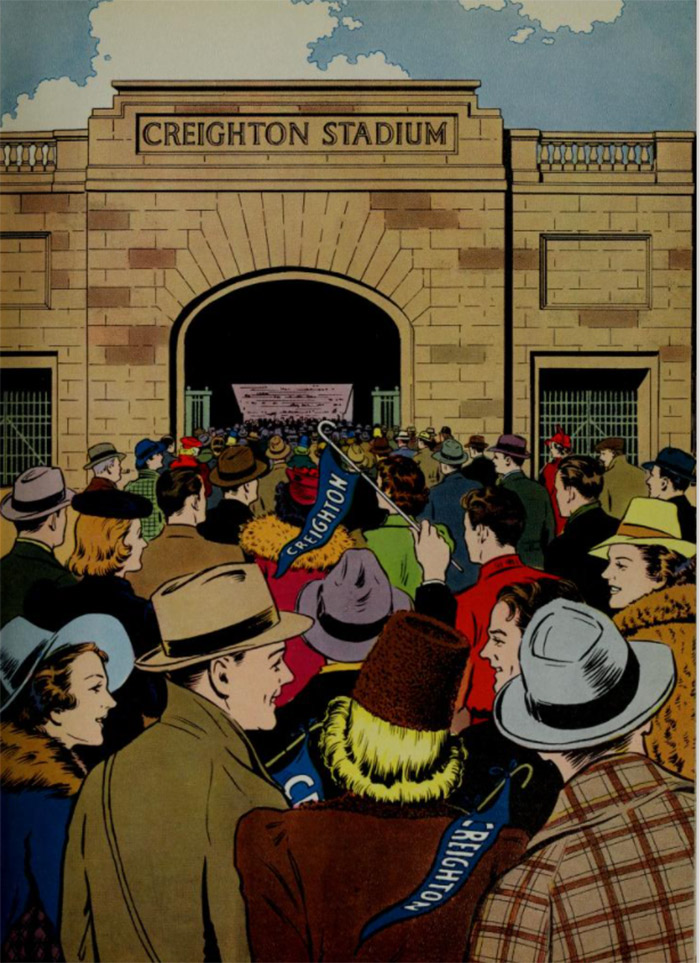 The stadium took up a huge portion of Creighton's campus. Click the image below to compare Creighton in 1949 to today.
'20s and '30s
The team had a pretty good run in both decades, winning its sole Missouri Valley Conference title in 1936.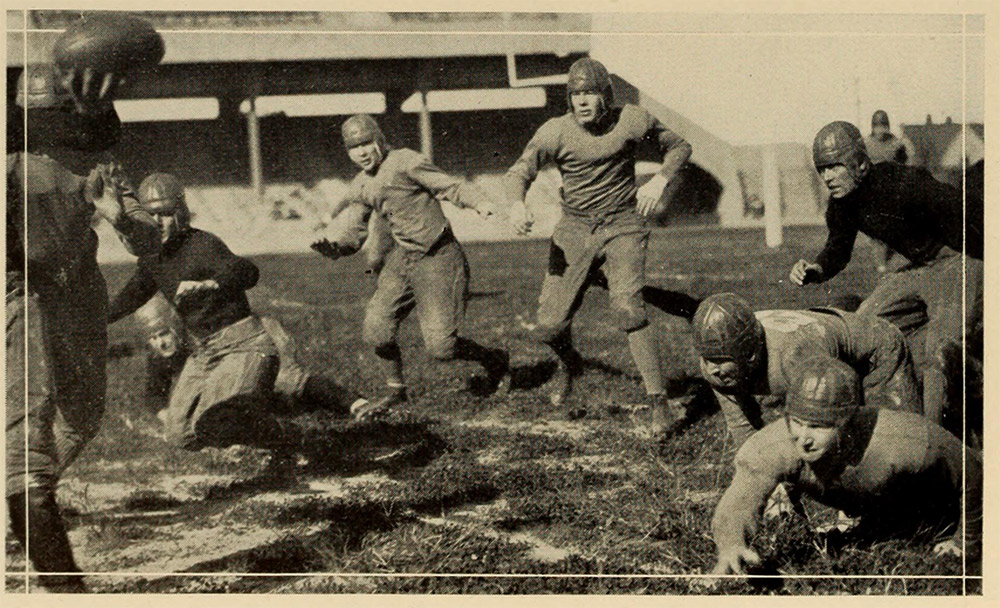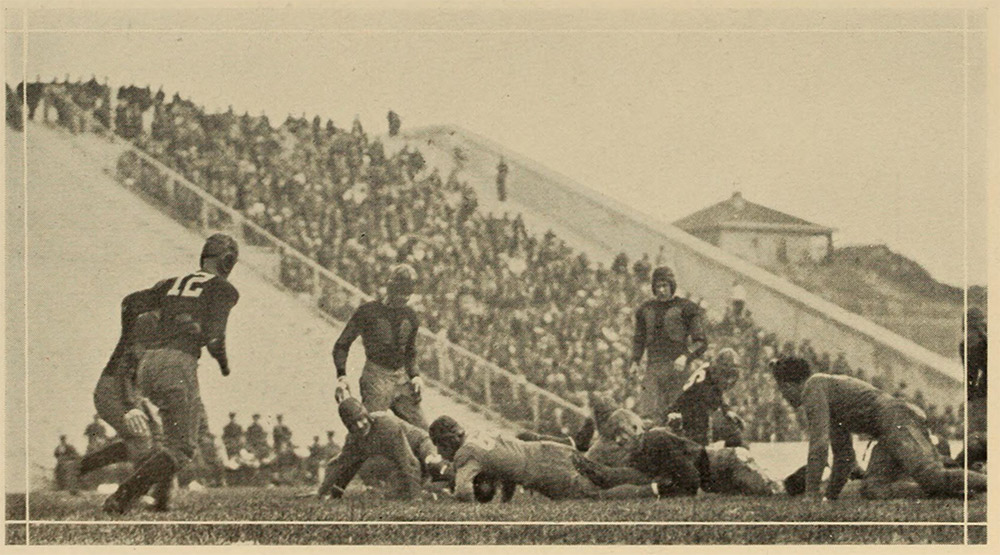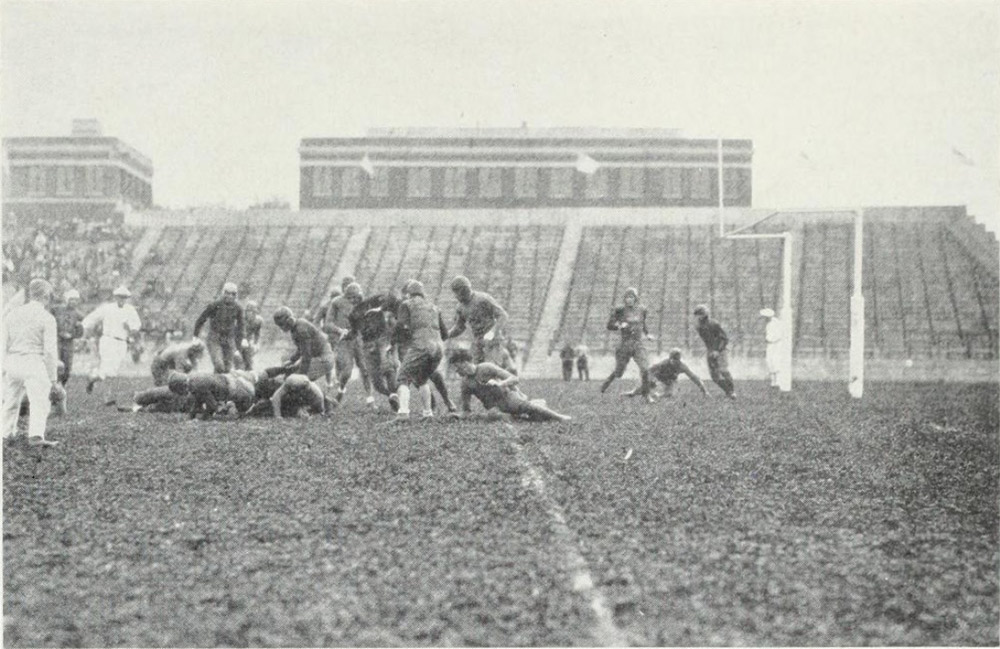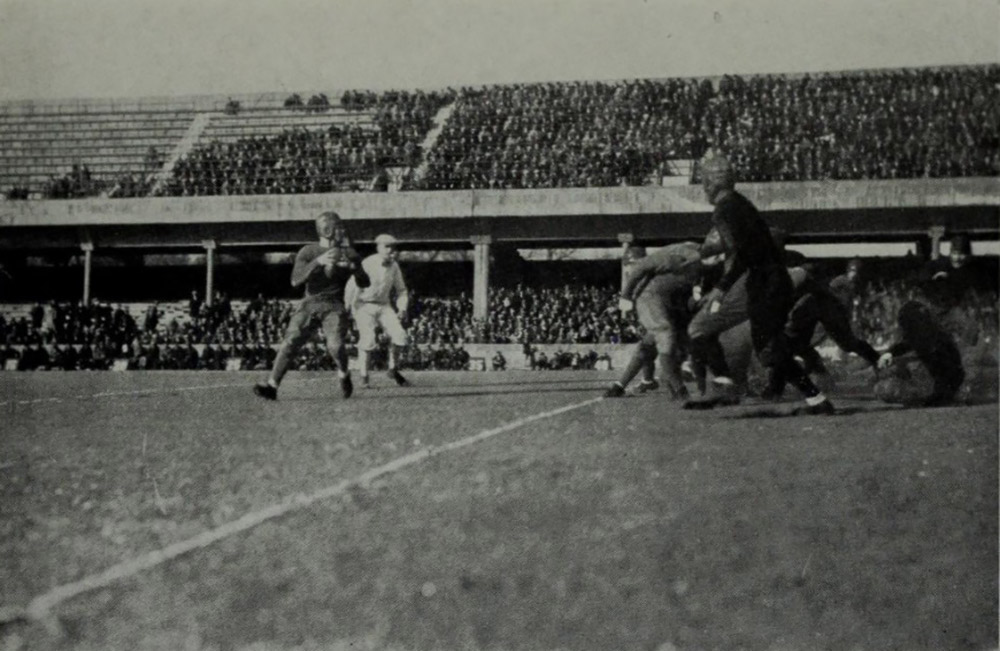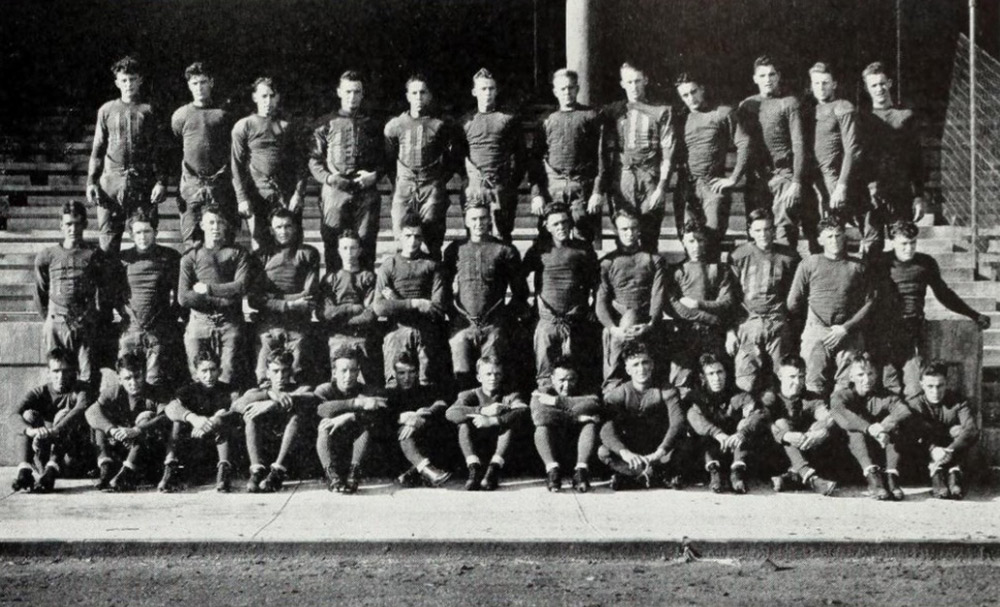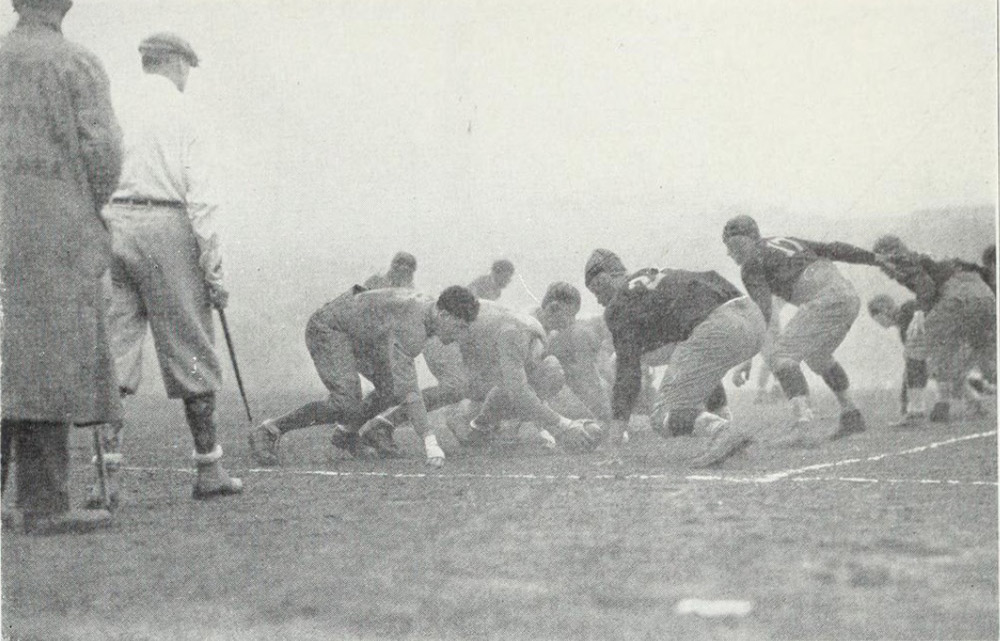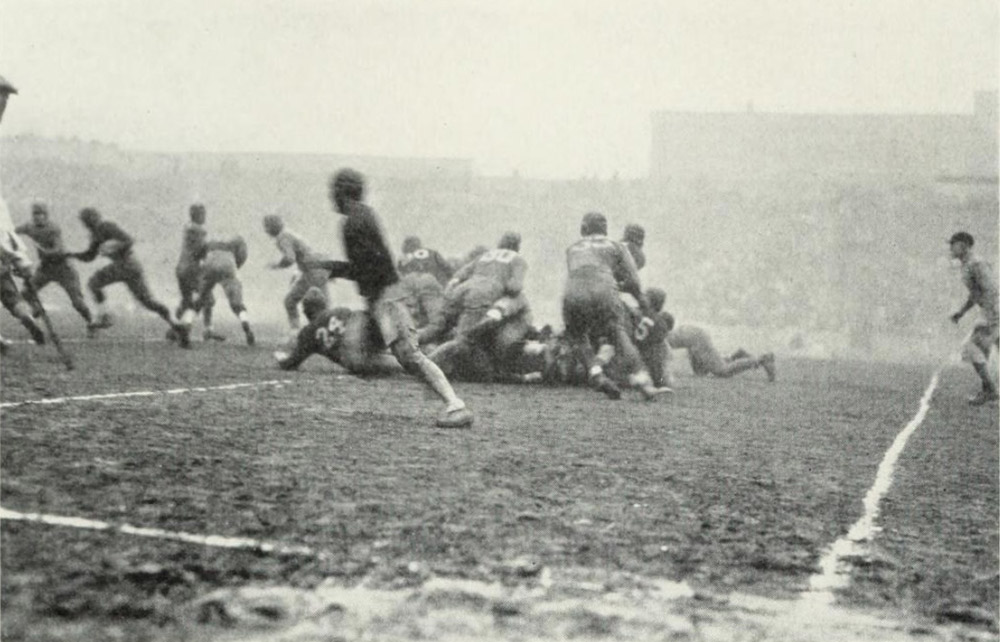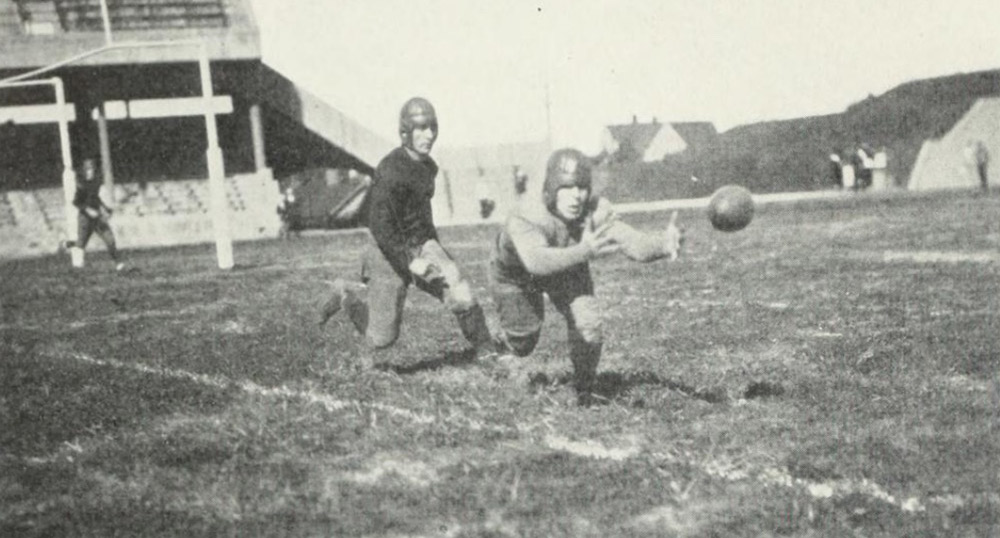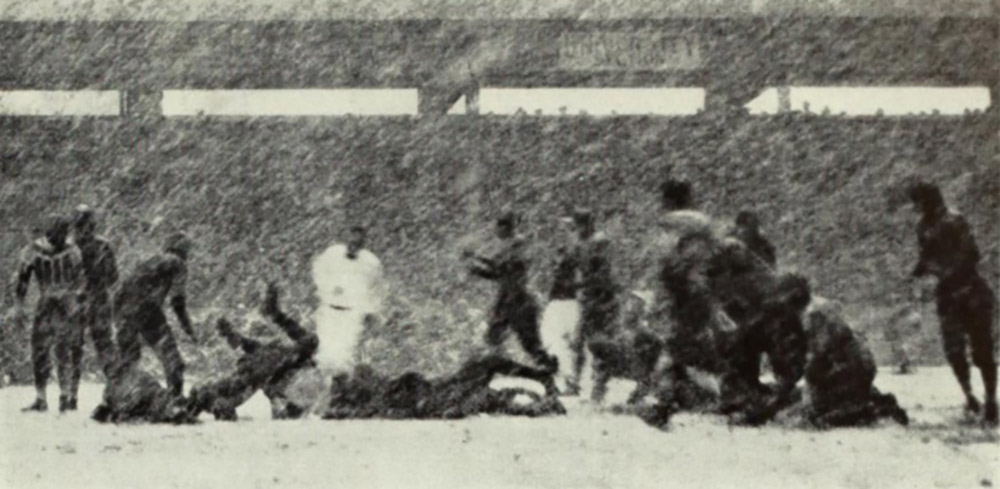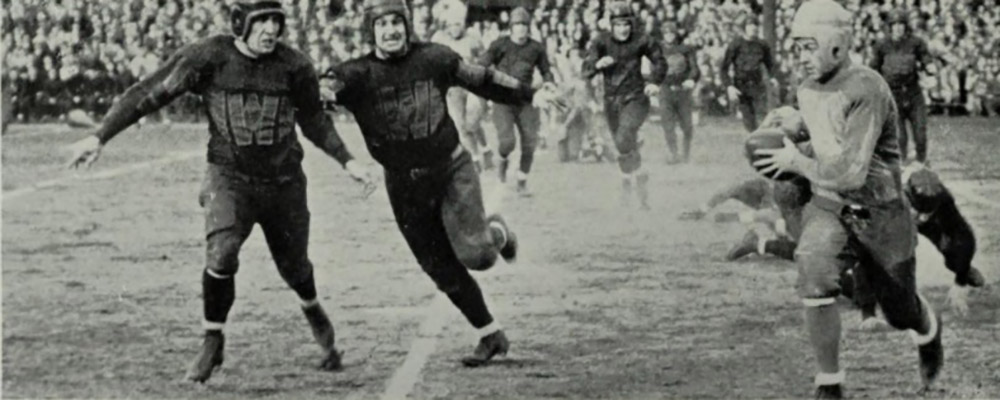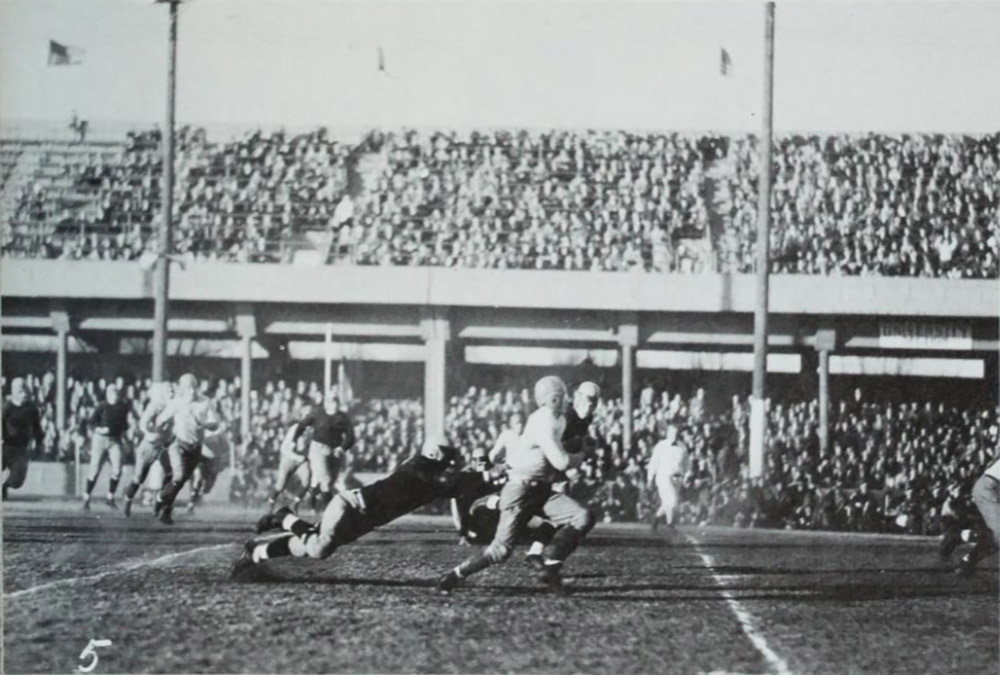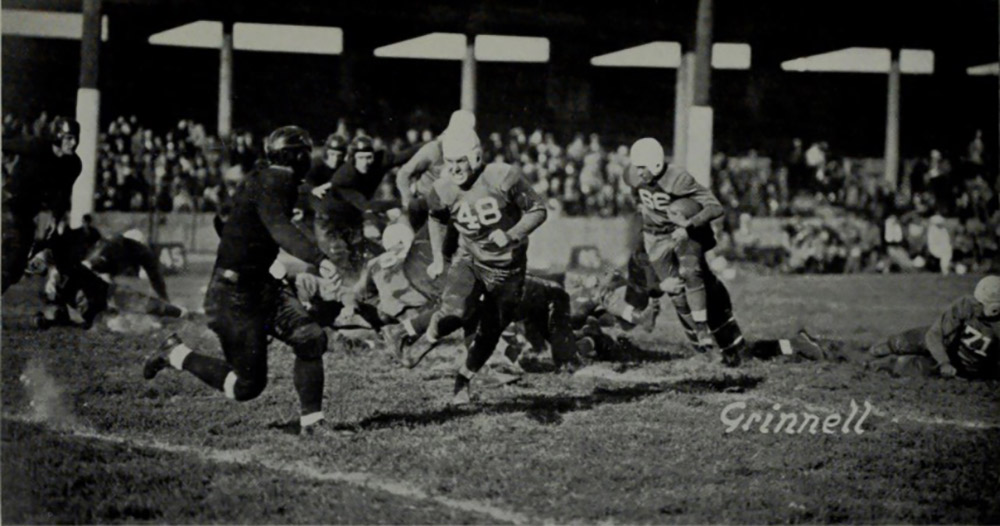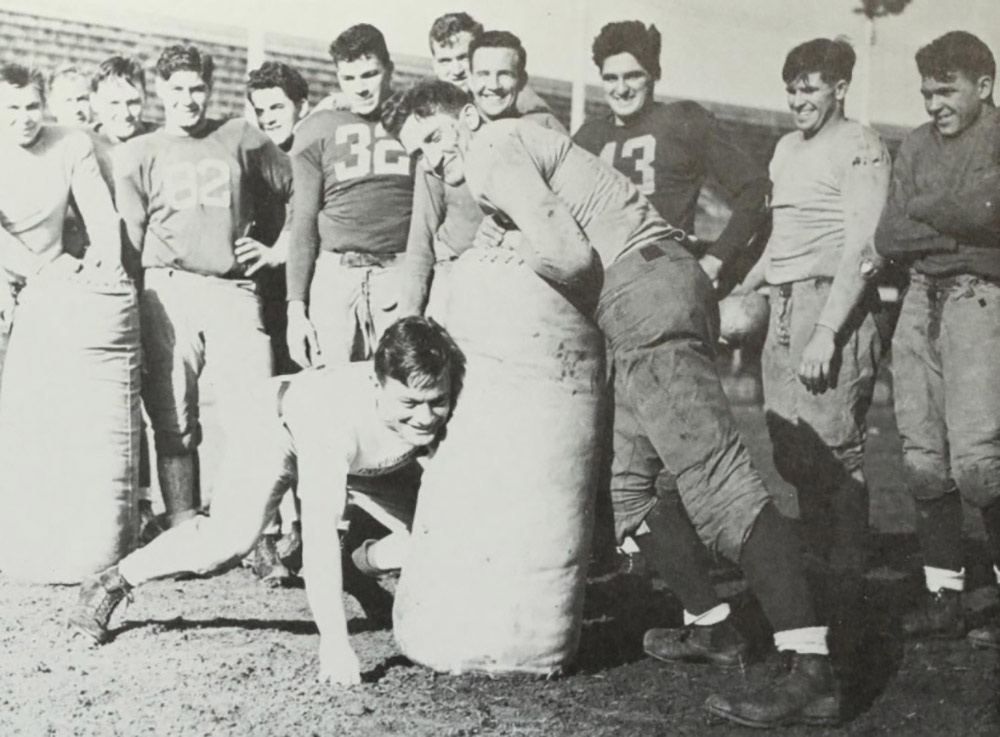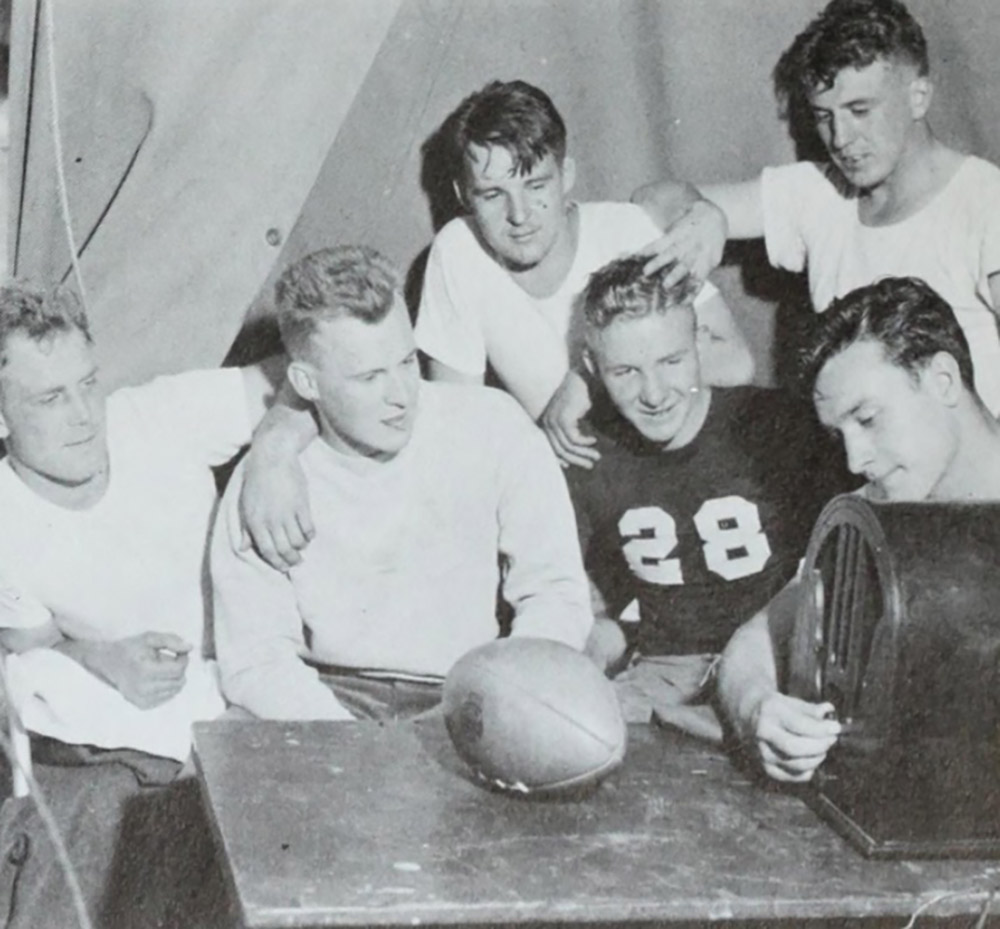 Track program
Let's not forget that Creighton Stadium was also home to a very good track program, which continued another two decades after Creighton dropped football in 1942. We promise to do a big historical piece about the track team at some point, too.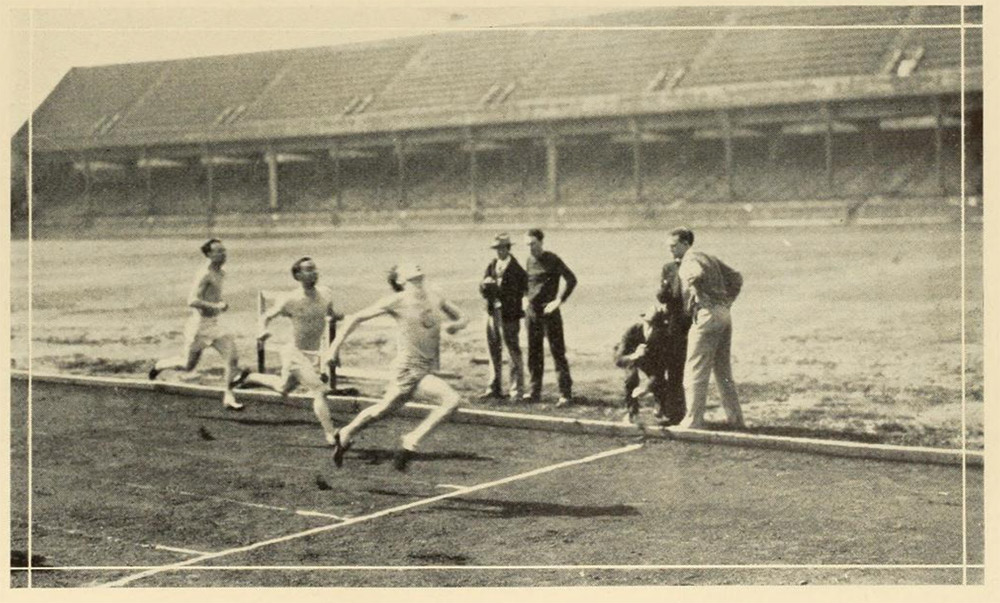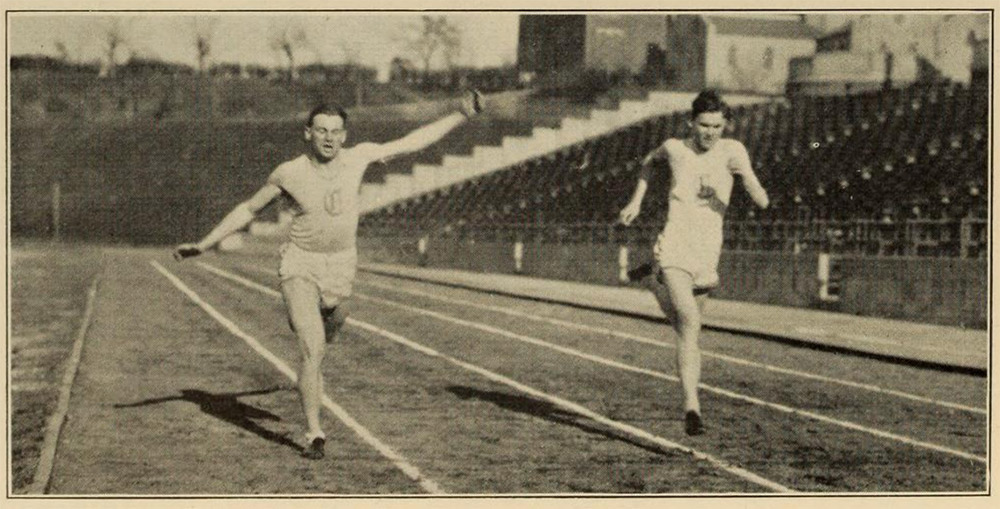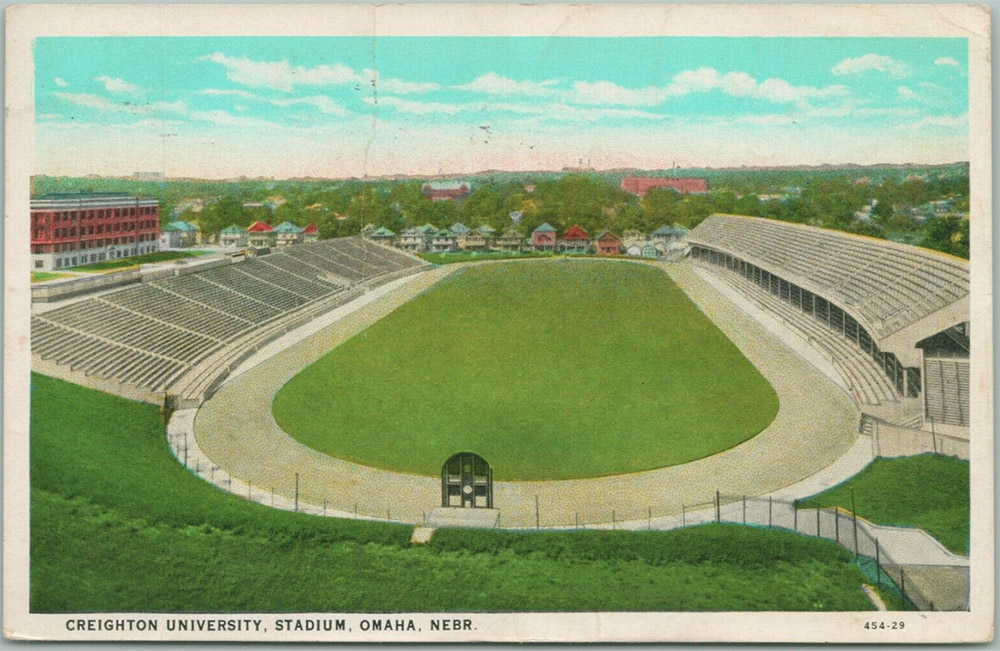 The end
In the late '30s and early '40s, Creighton's football program scaled back its team, facilities and season until Creighton suspended basketball and football in 1942, due to WWII. The plan was to bring both sports back after the war, but due to costs, Creighton could only reinstate one. Basketball returned, football didn't.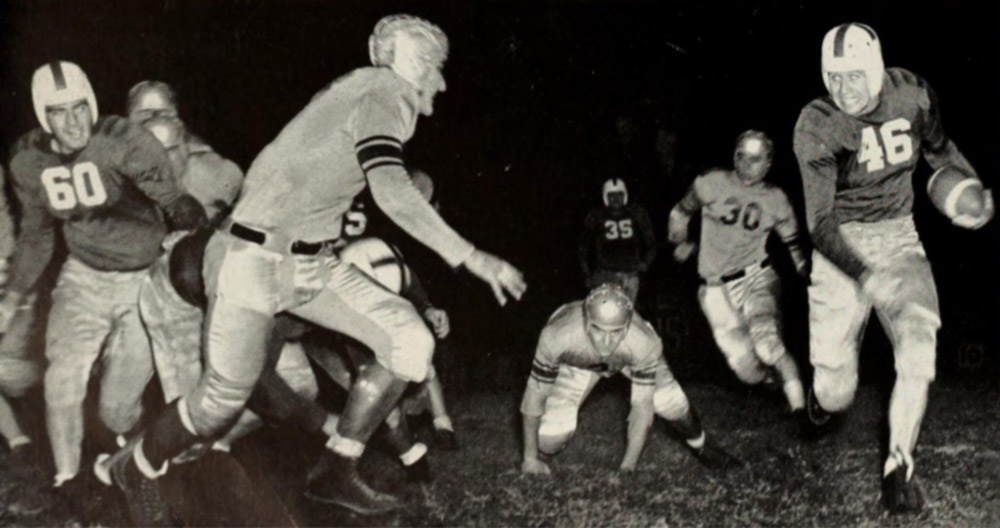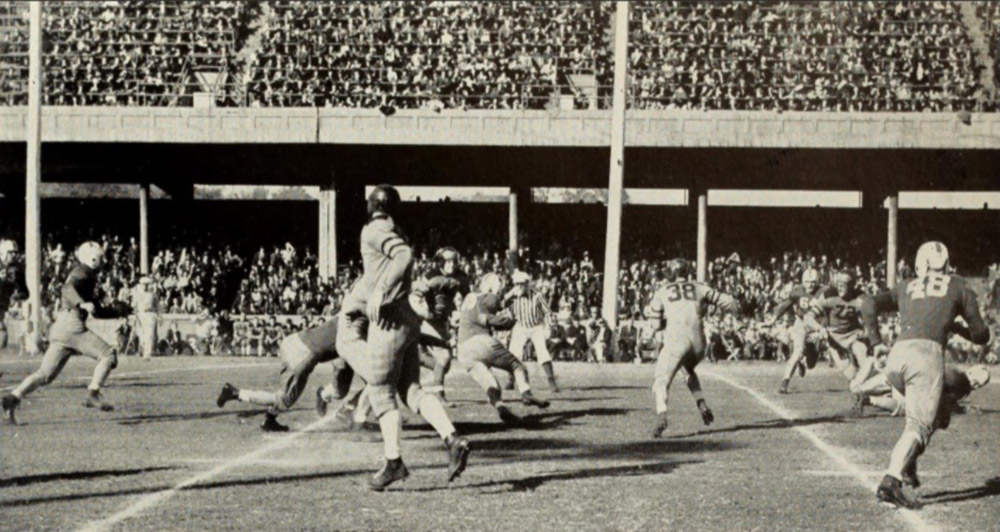 Here's a photo of Creighton's final football team in 1942, as well as a program from one of the team's last games. (Read more about Creighton's 1942 team here.)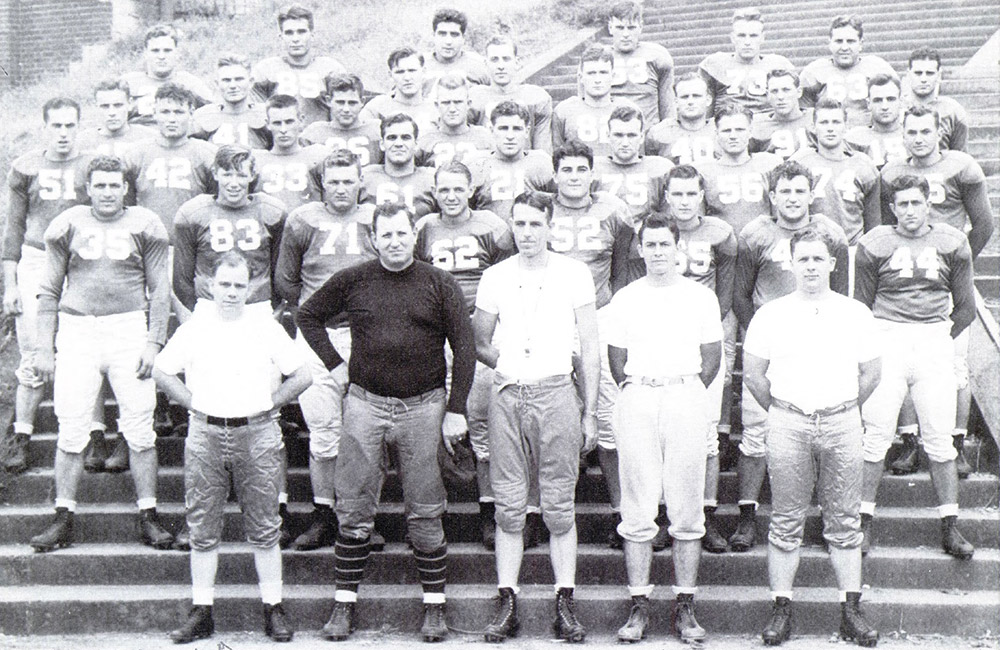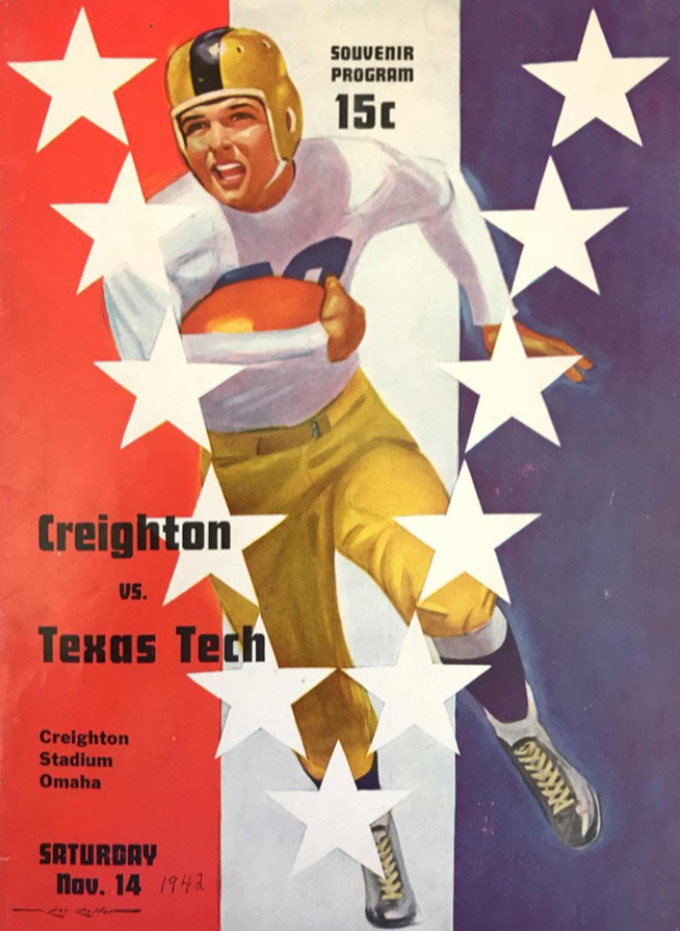 Though football never returned, Creighton Stadium lived on for another 20 years in some form or another. Here's an image of it in 1959, shortly before its phased demolition made way for the Eppley Building, Criss Complex and more.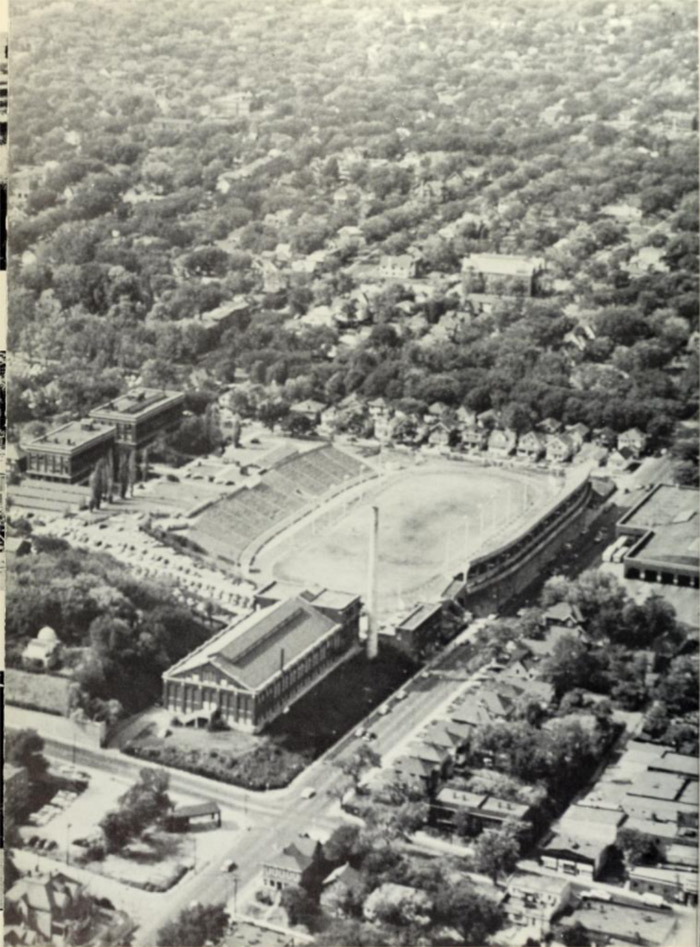 But the thing is, at Creighton, the roots to every tradition run deep. Even though Creighton was done with football, football wasn't yet done with Creighton.
In 1983, a student writing for the Creightonian started a fictitious football team that got local, then national media coverage, leading to CBS Sports coming to Creighton to shoot a segment to run during a Nebraska football game. In the fake (but maybe also kind of real?) Creighton game staged for cameras, University President Fr. Michael G. Morrison took the field and ran for a touchdown. No one attempted to tackle him. (You can read all about it here.)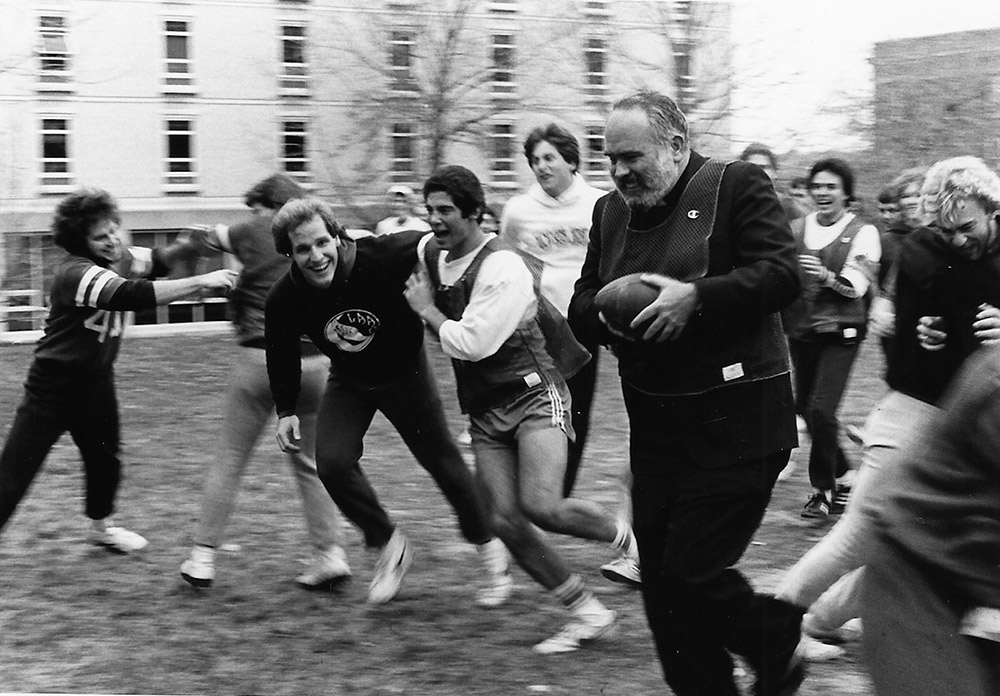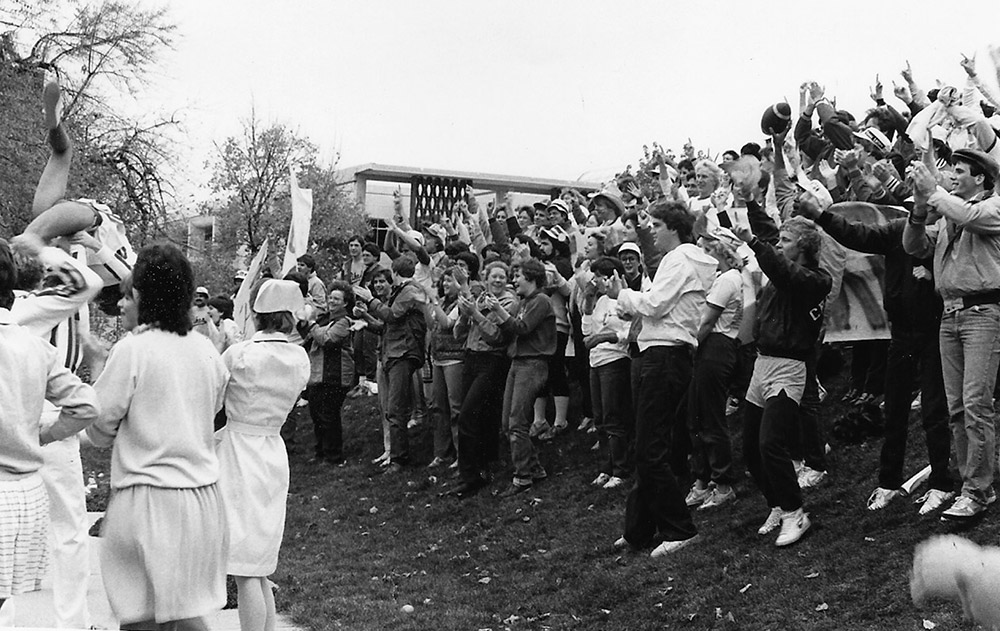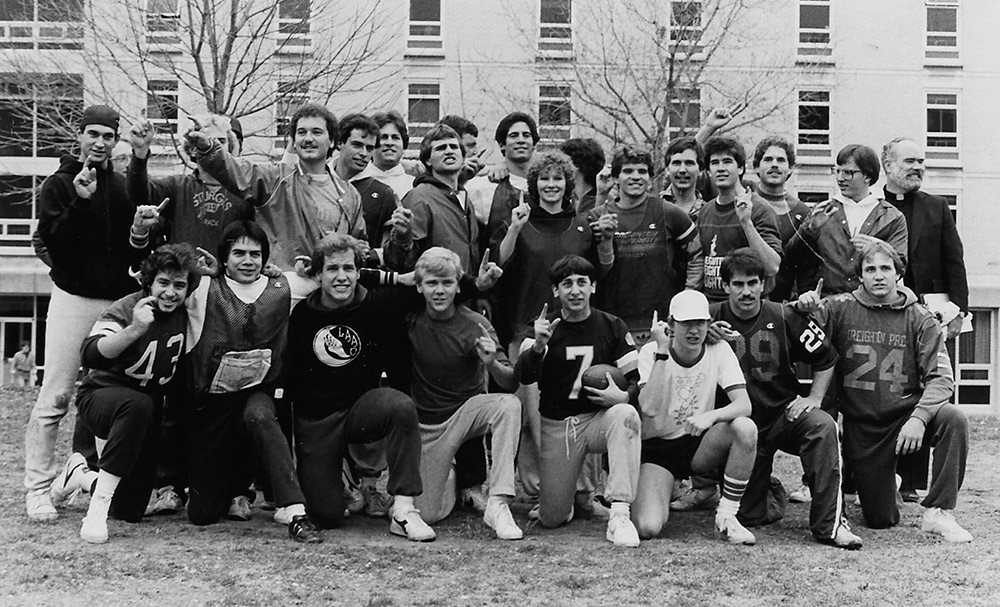 Read the full series: The Rise and Fall and "Rise" of Creighton Football
Part One — 1891: The Rise of Creighton Football
Part Two — 1942: The Fall of Creighton Football
Part Three — 1983: The "Rise" of Creighton Football
* * *
The football program may no longer exist, but we still have 14 varsity teams carrying on the proud tradition of Creighton Athletics. You can keep our many programs and student-athletes successful by making a gift today!