Featured Testimonial About Creighton University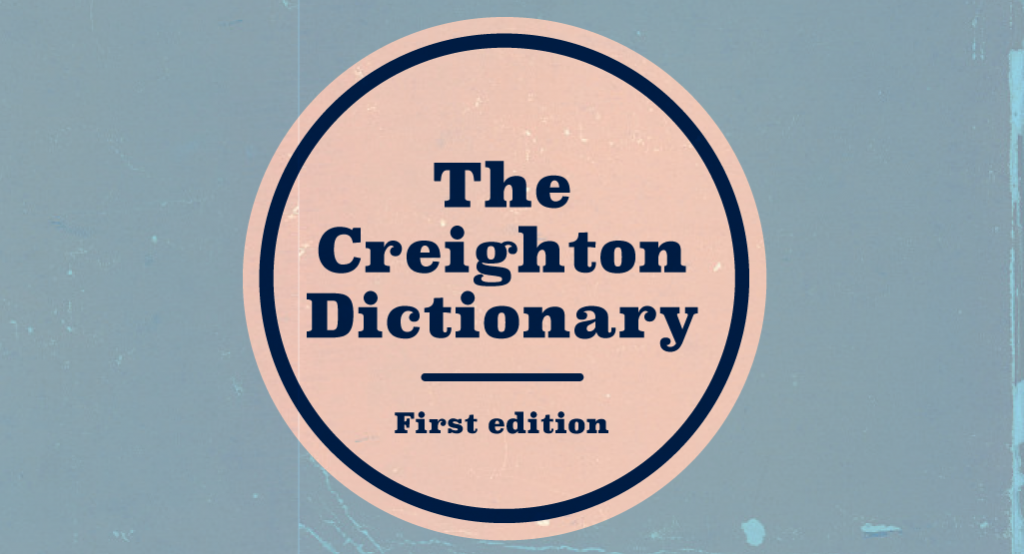 By Micah Mertes
Our efforts to define Creighton continue ...
We're making a Creighton dictionary. In the end, we believe, it will serve as the definitive guide to the ins and outs of the University and its long, rich history. Entries will include people, places, things, groups, phrases and ideas related to Creighton University.
We'll be releasing the dictionary entries a few letters at a time, collecting them into a single master file as the project progresses.
Today, we continue with the letter B. (See entries for the letter A here.)
***
Help us make The Creighton Dictionary
Did we miss anything or anyone essential? Do you have suggested entries for future letters? Help us define Creighton. Contact micahmertes@creighton.edu.
***
B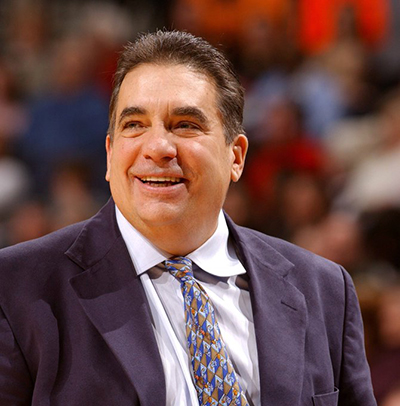 B+. Added to Creighton's grading system in the spring semester of 1996, after long debate and careful consideration. It was added, faculty and administrators said at the time, to bring more precision to academic achievement. Believe it or not, some students protested its inclusion. Prior to the B+'s debut, Creighton had just one half-grade: the C+.

Tony Barone. Creighton men's basketball coach from 1985 to 1991 and a 2015 inductee into the Creighton Athletics Hall of Fame. He died in 2019.

Kimera Bartee. Former Creighton business student and baseball player. Part of Creighton's 1991 College World Series team. Went on to play in the Major Leagues for the Detroit Tigers, Cincinnati Reds and Colorado Rockies. Later becomes a coach with the Pittsburgh Pirates, Philadelphia Phillies and then, coming full circle, the Tigers. Bartee, who died in 2021, was the son of Jerry Bartee, head coach of Creighton baseball from 1978 to 1980.

Frank Barrett. BA'1913, JD'1916. Former U.S. Representative, U.S. Senator and governor of Wyoming. Born in Omaha. Served in World War I before moving to Wyoming and starting his political career.

Baseball. With the leadership of longtime head coach Ed Servais, Creighton's Division I team remains competitive in the BIG EAST.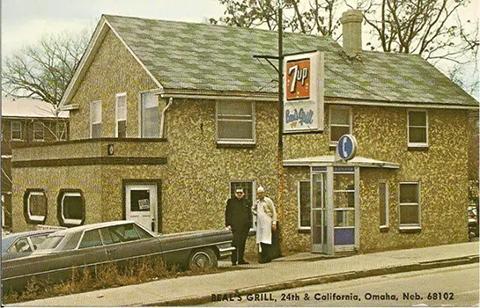 Basketball. Creighton has two nationally competitive programs. In 2022, the women's basketball team made its first appearance in the Elite 8 as the No. 10 seed. The men's program, meanwhile, reached the BIG EAST Tournament title game and competed in the NCAA Tournament Sweet 16 for the second year in a row.
Beal's Grill. If Creighton has ever had a Cheers-style establishment, it's Beal's Grill, which stood at the corner of 24th and California from 1939 to 1986. The small café with the horseshoe counter served up milkshakes, BealBurgers and a nonstop stream of affectionate insults from its proprietor. Before Creighton added a food service, Beal's served 900 people daily. The eatery's family of owners took a personal interest in all of them, especially the students, often offering them (sometimes unsolicited) advice to go with their coffee and donuts.

Becker Dining Hall. Opened in 1966. Closed in 2018. In between, the dining hall connecting Gallagher to Kiewit served thousands of students. Lower Becker was for a time home to the popular dining option Irma's Bistro.

Beirne Research Tower. Six-story medical research facility adjoining Criss I. Dedicated in 1993. Primarily funded by a gift from the Beirne brothers: Gilbert, MD'45, and Clinton, BS'46, MD'48.

Alan Benes. Former Creighton student and a pitcher for the baseball team from 1991-93. As a freshman, he helped send the Bluejays to the College World Series and was named the Missouri Valley Conference Pitcher of the Year the following year. Left Creighton in 1993 when he was drafted by the St. Louis Cardinals. He later pitched for the Chicago Cubs and Texas Rangers.

Benoit Benjamin. Former Creighton student and 7-foot-tall center for the men's basketball team before being selected by the Los Angeles Clippers in the 1985 NBA Draft. He would later play for the Sonics, Lakers, Nets, Grizzlies, Bucks, Raptors, 76ers and Cavaliers.

Beta Alpha Psi. International honor organization for financial information students.

Beta Theta Pi. Fraternity promoting leadership, integrity and intellectual growth.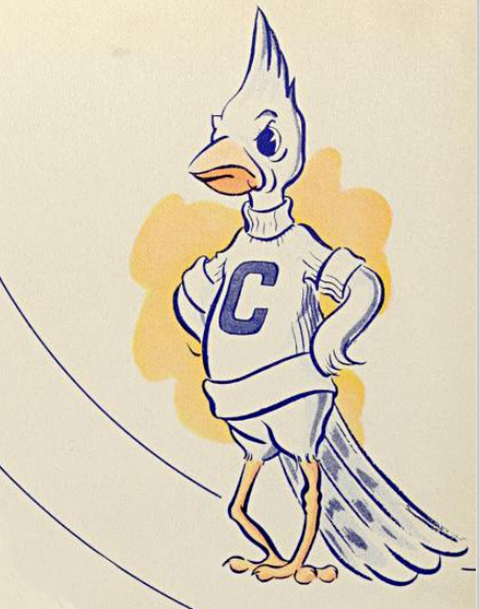 BIG EAST. Creighton joined the athletic conference in 2013, ending its longtime relationship with the Missouri Valley Conference. In 2022, the Rev. Daniel S. Hendrickson, SJ, PhD, President of Creighton University, was elected as chair of the BIG EAST Conference Board of Directors.

Billy Bluejay. Official mascot of Creighton. Billy was born in 1941, when Creighton's PR director, Joseph P. Murphy, BSC'31, commissioned an artist to create a mascot that looked "like he swallowed something that gave him a bellyache." (Read more about Billy Bluejay.) Originally, Billy's name was "Battlin' Bill Bluejay." Over the next 80 years, he would be referred to as "The Bluejay," "Billie Bluejay," "Billy the Bluejay," even "William Bluejay" before landing on the tried-and-true Billy Bluejay. (See BLUEJAYS)

Ty Blach, BSBA'13. Heider College of Business alumnus and former pitcher for the men's baseball team. He now plays for the Colorado Rockies. Previously played for the San Francisco Giants and Baltimore Orioles.

Black Alumni Group (officially known as the National Black Alumni Advisory Board). Formed in 2021, the board is part of Creighton's larger mission of creating greater diversity and inclusion for the Creighton community. (Read more about the board.)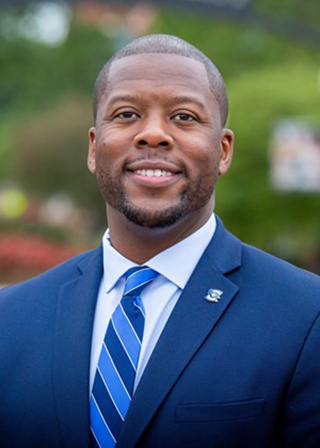 Marcus Blossom. Named Creighton's McCormick Endowed Athletic Director in 2021. (Read more about Blossom)

Blue. One of the school colors, along with white.

The Blue and White. Though the school fight song is called "The White and the Blue" — penned in the 1920s by student Gordon X. Richmond, BA'26 — Creighton athletic teams were just as often called "The Blue and White" before they became the Bluejays (see BLUJEAYS).

The Blue Jay (also known as the Blue Jay Lounge, the Blue Jay Bar and the Jay). Beloved bar for Creighton students, alumni, friends and fans. Open from 1978 to 2017 at 25th and Davenport, the bar became a staple of Creighton-centric post-game nightlife. The Blue Jay's décor included photos of Creighton basketball and baseball, as well as images of students, fans and well-known Creighton icons like SAGA catering manager Irma Trumbauer.

Bluejay Bites. A newsletter that gives alumni and friends an early peek at some of our freshest Creighton content. (See the archives or sign up for Bluejay Bites here.)

Bluejays. What Creighton folks call themselves. Originally, Creighton's athletic teams were known by their colors (see THE BLUE AND WHITE) or the unofficial nickname of the "Hilltoppers," based on campus' elevated position. But by 1923, half a dozen other teams across the country had the same name. At the behest of alumni and the athletics board, the Omaha Bee newspaper ran a contest to name the University's official mascot. There were 200 entries. The winner, of course, was the Creighton Bluejays, largely because the bird kept with the school colors. It wasn't until 1941 that Creighton got an official mascot in Billy Bluejay. (See BILLY BLUEJAY)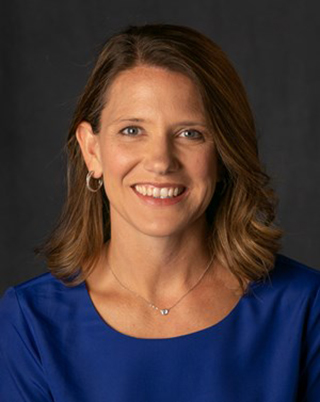 Board of Trustees. Charged with ensuring that Creighton fulfills the three primary responsibilities of its mission: teaching, research and community service. (See the full list of members.)

Kirsten Bernthal Booth. Longtime coach of Creighton volleyball, which continues to be one of the nation's best programs. In the 2021-22 season, the team won 31 matches, secured its eighth-consecutive BIG EAST regular season title and made it to the NCAA Tournament for the 10th straight season. (Learn more about Coach Booth)

Thomas S. Bowdern, SJ. Creighton President from 1943 to 1945. An early advocate for racial equality and women's rights. While working at a North Dakota summer school, Bowdern was adopted into the Sioux Indian tribe by Chief Black Thunder, who had fought against Gen. George Custer in the Battle of Little Bighorn ("Custer's Last Stand"). Bowdern was given the Sioux name of Pretty Eagle.

Mike Boyle, BSBA'73, JD'77. Mayor of Omaha from 1981 to 1987. Boyle was elected at the age of 37, making him one of the youngest mayors in city history. He would later serve on the Douglas County Board of Commissioners, from 1997 up to his death in 2021.

Boyne Building. Opened in 1973 as the former Boyne School of Dental Science. Named for Dr. Harry, DDS 1913, MD'32, and Maude Boyne. Harry Boyne served on the dental and medical faculties for 38 years before retiring in 1962. The Boynes named Creighton as their estate's sole beneficiary.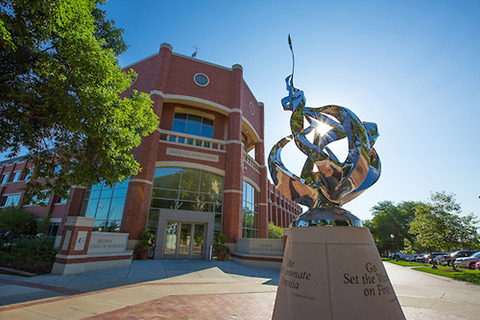 Brandeis Hall. Longtime dining hall named after Mary Rodgers Brandeis. Brandeis was upgraded in 2018 with major renovations to coincide with the closing of Becker Dining Hall.
Business, Heider College of. Founded in 1920 as the College of Commerce, Accounts and Finance, Creighton's business school has, in the past 100 years, evolved as much as the world of business itself. (See the timeline) In 2013, it became the Heider College of Business — the first named school or college in the University's history — in honor of Charles Heider, BSC'49, Hon'10, and his wife, Mary Heider, Hon'10. This ushered in a new era for Creighton business education and allowed the college to move into the beautiful Harper Center, named for the late Charles M. "Mike" Harper, HON'95, and Joan F. "Josie" Bruggema Harper. In the past decade, Heider College of Business has grown significantly. Enrollment has surged 75%, with 4 in 5 students coming to Creighton from outside Omaha. Half of them start their careers here after they graduate, creating an incredible amount of brain gain for Nebraska.
See the entries for the letter A
***
Help us make The Creighton Dictionary
Did we miss anything or anyone essential? Do you have suggested entries for future letters? Help us define Creighton. Contact micahmertes@creighton.edu.