Featured Testimonial About Creighton University
There are so many things I love about rural dentistry. The variety of procedures we get to do. The number of patients we get to serve. And most of all, getting to develop lifelong relationships with my patients and their families.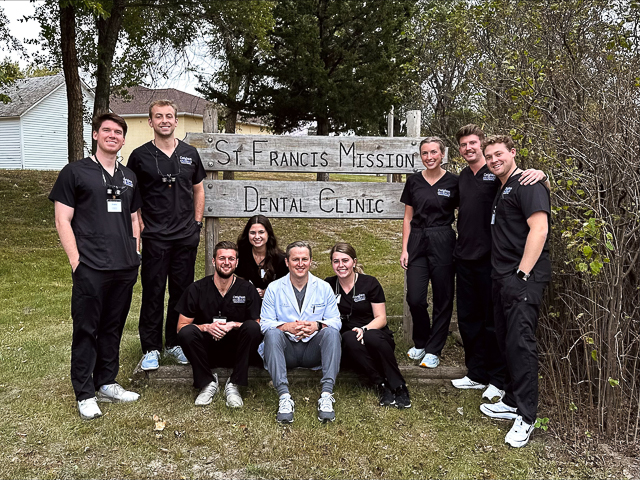 Miranda Anderson, DDS'23, has never felt more immediately needed than in her week-long dental rotation at the St. Francis Mission Dental Clinic on South Dakota's Rosebud Reservation.
At the Jesuit-led mission's clinic, volunteer dentists, assistants and students from dental schools across the country provide free, essential services to a population of 20,000 Lakota (Sioux) adults and children. Anderson performed fillings, root canals, extractions and more.
"You see a lot of emergencies at the mission, a lot of people in pain, a lot of children in pain," Anderson says. "You're able to have such an immediate impact on the community. They're extremely thankful that you're there."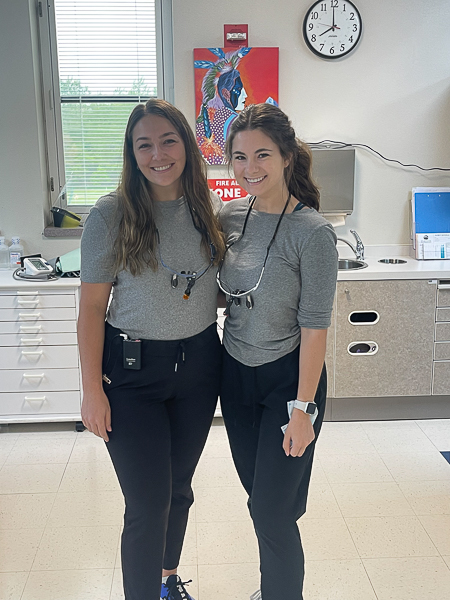 The patients were so grateful, in fact, that they invited Anderson and other student volunteers to participate in a sweat lodge ceremony and to learn about the tribe's culture. The students aren't just caring for communities, Anderson says. They're getting to know them.
Anderson took every opportunity for external rotations she could find during her fourth year of Creighton dental school. She also did a week-long rotation at the Winnebago Dental Clinic in Winnebago, Nebraska, and rotations at the Heart Ministry Center and One World Community Health Centers in Omaha.
Anderson — who since graduating in May has moved back to her hometown of Coeur d'Alene, Idaho, to practice at Kootenai Dental Group — tells any dental student she meets to rotate at as many different sites as they can.
"You learn so much in the Creighton dental school's clinic," she says. "The faculty are amazing. But the rotations prepare you in a whole different way. You get a level of independence you haven't known before. You learn different techniques, gain a new confidence in your abilities and really get to connect with the communities."
These communities are part of a growing network of rotation sites in the Creighton School of Dentistry's Extramural Education Program. Started in 2008, the program sends fourth-year dental students to 21 federally qualified health centers, tribal dental clinics and rural private practices in seven states. Last academic year alone, 117 Creighton dental students rotated 1,622 days to lead or assist 6,157 patient visits.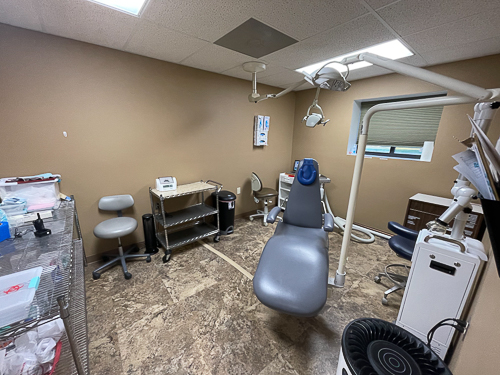 The extramural program is truly a win-win-win:
It allows the School of Dentistry to give its growing number of students the real-world experience they need.
It introduces dental students to career opportunities in underserved communities.
It brings many extra sets of (well-prepared) hands to the clinics and communities who need them, as soon as possible.
The program is made possible each year by the Lincoln-based D F Dillon Foundation's support of travel and lodging expenses for the rotating students. The foundation has funded multiple Creighton causes, including the dental school's Patient Assistance Fund, reserved for patients at the dental school's clinic who can't afford the care they direly need. The School of Dentistry's clinic serves about 14,000 patients with about 50,000 visits every year.
"Our foundation supports efforts that directly affect as many people as possible in a meaningful way, and what could be more meaningful than bringing life-changing health care to the people who need it?" says Pat Kerrigan, one of the directors of the D F Dillon Foundation. "That so many students are also getting such great real-world experience in the process only makes this program all the more special."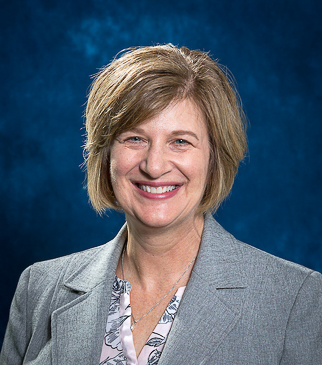 The network of extramural sites continues to grow, with the program working to add locations throughout Nebraska and the surrounding states.
The program sends students only to sites serving vulnerable populations. This makes the rotations the perfect opportunity for students not only to sharpen the skills they're learning at the School of Dentistry but also to fulfill Creighton's Jesuit value of service.
"The students enjoy their time on the rotations so much," says Kelly Gould, assistant professor of Community and Preventive Dentistry and the director of the extramural program.
Gould, who will retire this December, joined Creighton in 1986 and has led the School of Dentistry's extramural program since it started in 2008. Over the past 15 years, she has shepherded its growth from a single externship site in Omaha to 21 sites in seven states.
"It's been very rewarding," Gould says, "to connect our students to meaningful learning experiences that also help patients get the care they need."
Since its start, the extramural program has received rave reviews from students and clinic partners alike.
Of the 117 students who went on extramural rotations the previous academic year, 98% said their experience was valuable to their overall education; 96% said their rotation improved their ability to judge and self-assess their own clinical techniques and work.
Dentists at the rotation sites continually call Creighton to say how impressed they are with the students' skills and their ability to dive right into treating patients unassisted. Some days, an extra set of hands can be a lifesaver.
"A lot of rural dentists are overwhelmed because they may be the only dentist within 300 miles, and they just can't treat that volume of patients," says Joseph Franco Jr., DDS, associate dean for clinical services and chief dental officer. "We're proud that our students can come in, do a great job and help get so many patients out of pain. Which is really what this is all about."
Franco also noted the extramural program's potential to bring more Creighton dentists to underserved rural areas throughout the Midwest. What better way to learn if small-town dentistry is for you than to try it out?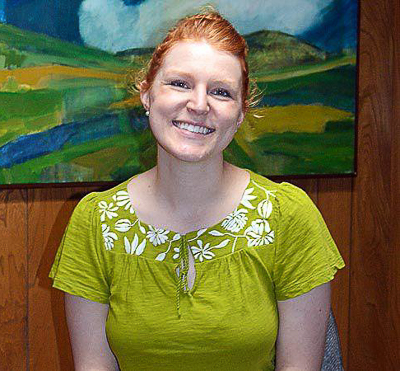 Many of the faculty preceptors appointed at the extramural network's private clinics are Creighton graduates themselves, who found their calling in rural dentistry.
After dental school and her residency, Kate Kusek, BS'07, DDS'11, moved back to her hometown of Albion, Nebraska (population: 1,700) to work at Albion Dental Clinic.
Kusek is the sole dentist at her practice — which she purchased in 2015 — and one of only a few dentists working in town. On a given day, she sees 20 or more patients. She accepts Medicaid and treats individuals from a wide range of socioeconomic backgrounds. She knows about the lives of every family she cares for. She loves her job.
"A rural area is a really rewarding place to live and work and raise a family," Kusek says. "Students in the extramural program get a chance to see that during their rotation. I want the students who work in my office to see that there are so many different ways to be a dentist. I also want them to see that a small town can be a wonderful place to start your career.
"And the great thing about that is … there are small towns everywhere."
Last fall, Abby Beckwith, DDS'23, rotated at Kusek's clinic.
Beckwith is no stranger to small-town life. She comes from Barney, North Dakota (population: 34). But even so, she was still struck by the kindness and generosity of the patients she saw.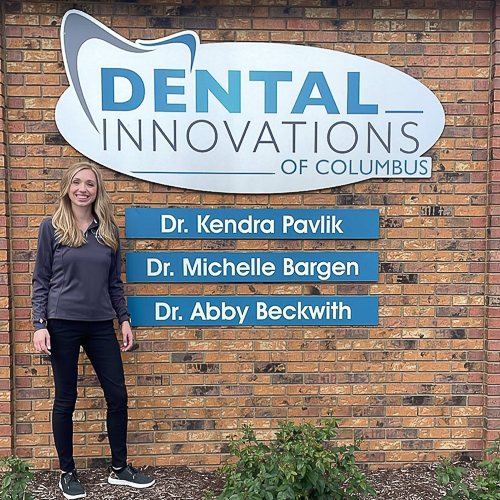 Beckwith had a five-month-old son at the time of her rotation in Albion. One day, she told a patient she was doing fillings on that she wanted to carve up a pumpkin and take a picture of her son sitting inside it. A few hours later, Beckwith returned from lunch to find a pumpkin waiting for her, courtesy of her patient.
Beckwith loved her rotation in Albion. So much so that she now lives there.
Her spouse, Beau Beckwith, farms corn and soybeans outside of town, while she works as a general dentist at Dental Innovations of Columbus, about a 40-minute drive away.
"There are so many things I love about rural dentistry," Beckwith says. "The variety of procedures we get to do. The number of patients we get to serve. And most of all, getting to develop lifelong relationships with my patients and their families."
And, we might add, with her former faculty preceptor.
About a year after Beckwith rotated at Kusek's clinic, the two Creighton alumni are friends and fellow community members. They go to the same church. They run into each other at the grocery store. They get to do what they love — in a place they love.