Featured Testimonial About Creighton University
Creighton at the Olympics
With the Tokyo Olympics upon us, we're writing about the Creighton alumni who have competed in the Games. Here's the full list of Olympian Bluejays.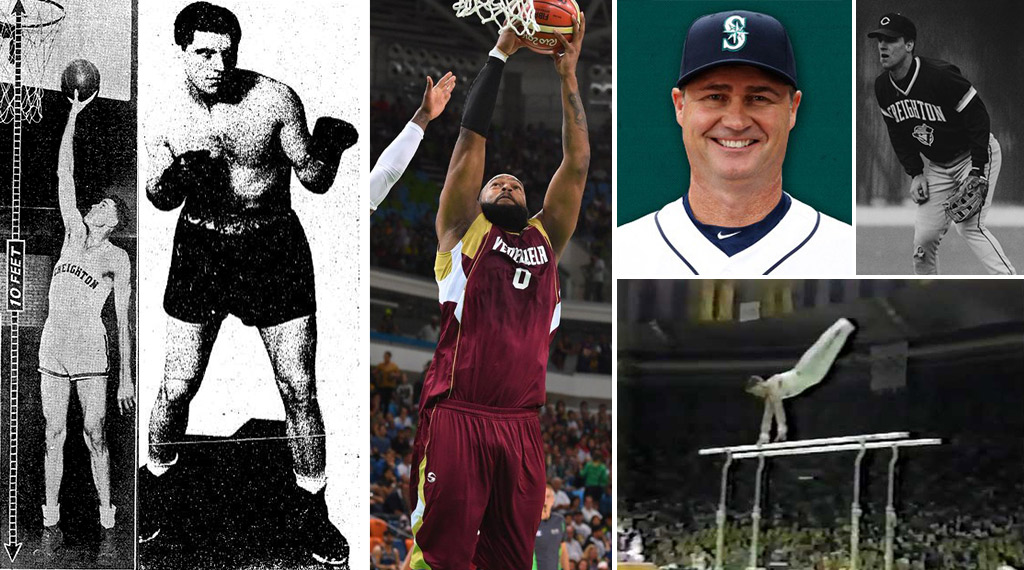 * * *
By Micah Mertes
They're among the most historically significant Games in Olympic history. The arena: 1936 Berlin. Host: Hitler's Nazi party.
The last Olympics before WWII came at a time of mounting political tension, with a mass boycott threatened over the German government's antisemitic policies. The star of those Games was unquestionably Jesse Owens, whose performance earned him four gold medals in the face of a fascist government. But for our purposes, the 1936 Olympics were also notable for featuring two Olympic athletes from Creighton University — one a student at the time, the other an alum.
This is the story of the boxer who couldn't quit Creighton. Here you can read about the lithe giant whose team played the muddiest game of basketball in Olympic history.

Carl Vinciquerra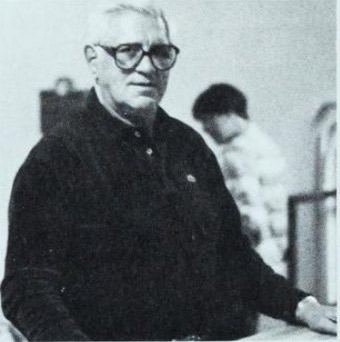 Five nights a week for several years in the 1980s, the man who worked the front desk of the Kiewit Fitness Center was a former Olympian.
Students would joke around with Carl Vinciquerra. They'd call the former fighter a "weak old man." So he would challenge them to an arm-wrestling match. That usually shut them up.
Vinciquerra — incidentally, the son of Nebraska's "Bootleg Queen" — had been a Creighton student himself. He attended the Heider College of Business (then the College of Commerce) from 1935 to 1937. He came to Creighton (from Omaha Tech) on a football scholarship, but his heart belonged to another sport.
Vinciquerra got the boxing bug just a few years before coming to Creighton. It happened one night while he worked as an usher for a Golden Gloves tournament in Omaha …
"I got to see a lot of fights," he told the Creightonian in 1981. "After watching them, I said to myself, 'I could street fight better than that.'"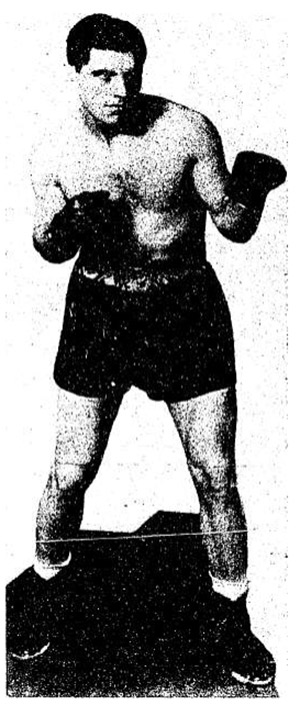 His junior year at Creighton, Vinciquerra started boxing. His local rival was Paul Hartnek, a fellow student and player on Creighton's football team. They both fought and won titles in the 1936 National Golden Gloves tournament — Hartnek as heavyweight; Vinciquerra as light heavyweight.
After the tournament, Vinciquerra had to win 14 consecutive fights to qualify for the 1936 Olympics. Hartnek might have made it to the Olympics, as well, but an injury prevented him from competing in the final U.S. tryouts.
Though Vinciquerra lost his opening Olympics match and no one on the U.S. boxing squad won a gold medal that year, Vinciquerra always said his Olympic memories were "beautiful ones."
In past interviews (Vinciquerra died in 1997), he recalled the hour delay of the opening ceremonies because the American athletes refused to heil Hitler as he walked past.
He recalled his friendship with Jesse Owens. In the Creightonian, Vinciquerra said of Owens: "There couldn't have been a nicer fella around. He did everything he could to help people. You couldn't beat him."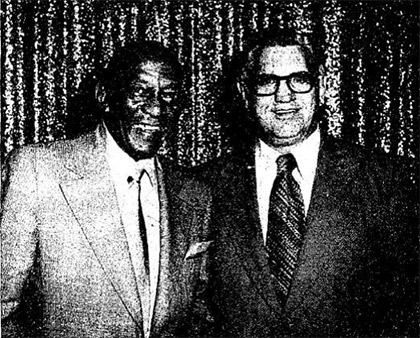 After the Olympics, Vinciquerra left Creighton, turned pro and fought for the next four years. He ended his professional career with 40 wins, five losses and five draws, though he never fought for a major title. Vinciquerra worked as a salesman for decades before eventually making his way back to Creighton.
He once said of Creighton: "This school has been very good to me. Everyone I meet, the alumni will do anything for you. Some boys don't realize this while they're going to school. All alumni stick together, especially Creighton's."
Read about the lithe giant whose team played the muddiest game of basketball in Olympic history.