Featured Testimonial About Creighton University
But taking the improv courses revealed a blind spot I had about how to engage with patients. It's super important to connect because I'm often just meeting them at their most vulnerable.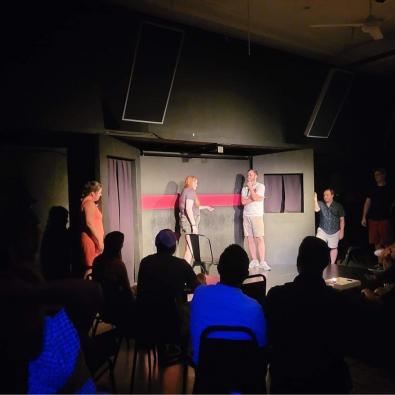 By day, Michael Smith, MD'09, is an academic hospitalist at the University of Nebraska Medical Center. Four nights a month, however, you'll find the Creighton graduate entertaining audiences with one of several comedy improv teams.
His journey as a comedian began with the Intro to Improv class at the Backline Theater in Omaha. When Smith first stepped onto the practice stage in 2015, he had no formal theater training. The once-a-week class was a Christmas gift from his wife, who had an intuition Smith would thrive on stage.
"It was one of those perfect gifts," says Smith. "Something I wouldn't buy for myself, but something I would absolutely do."
With about a dozen other first-time performers, Smith learned the basics of comedy improvisation. Concepts like active listening, empathetic response and being present in the moment. Exercises with classmates emphasized clear communication and building relationships quickly. Improv's first rule, saying "yes, and" to your scene partner, helps the two performers build a shared reality with each other and the audience.
Smith couldn't have known his first 10-week class would lay the foundation for what has become an eight-year exploration of comedy, communication, and professional development.
It was later in 2015 at a conference when a long-time mentor commented on how Smith's on-stage training must be positively impacting his bedside manner.
"I was like 'yeah.' But I had no idea what he was talking about," says Smith.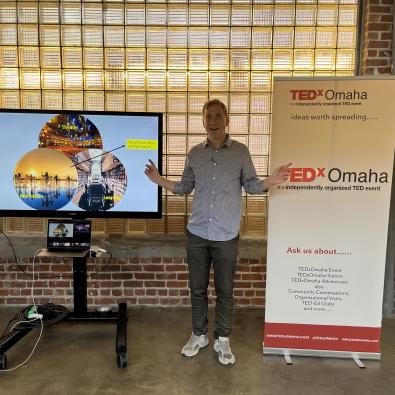 When he came back home, however, he began to consciously implement improv tools in his work as an academic hospitalist. He started using warm-up exercises with his residents and students. He then moved to using opening lines with his patients that created immediate clarity and built relationships.
Validation came in the form of skyrocketing patient satisfaction scores. Smith's personal pursuit of comedic improv had made him a better doctor.
"It was interesting, because I thought I was already good at communication," says Smith. "But taking the improv courses revealed a blind spot I had about how to engage with patients. It's super important to connect because I'm often just meeting them at their most vulnerable."
This sense of connection and service isn't new to Smith. During his time at Creighton, he was involved with both the Magis Clinic and the Institute for Latin American Concern (ILAC).
Through ILAC, he spent eight weeks in the Dominican Republic providing medical care and treatment. His limited Spanish, Smith says, forced him to connect with people on an emotional, empathic level to understand their needs.
"It was that experience in the Dominican Republic that made me realize internal medicine was much more suited to my talents and skill set than radiology, which is where I thought I wanted to be," says Smith.
A decade after his time at Creighton, Smith's medical training hit close to home. Over the course of a year, several family members received challenging diagnoses. Sitting in room after room as a patient's loved one, Smith experienced firsthand how difficult and important critical moments of communication can be.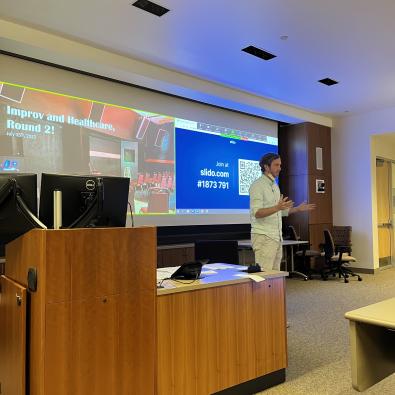 This new point of view inspired Smith to share the philosophies behind his improv skills with his peers. He developed a curriculum that focused on five key elements of communication: empathy, listening, body language, wellness, and emotion. The first series of workshops attracted attendees from across the entire hospital, including both patient-facing and non-patient-facing staff.
Since 2018, Smith has led the workshops each year with his hospital and taken the presentation to another academic institution in North Carolina and a conference in Oklahoma. In May, he will facilitate workshops with third-year medical students at Creighton.
"It's incredibly meaningful to me. Many students take these skills away from the healthcare arena and into their personal lives," says Smith. "Those are some of the highlights. Imparting ideas that they are taking with them to become better doctors and people."