Featured Testimonial About Creighton University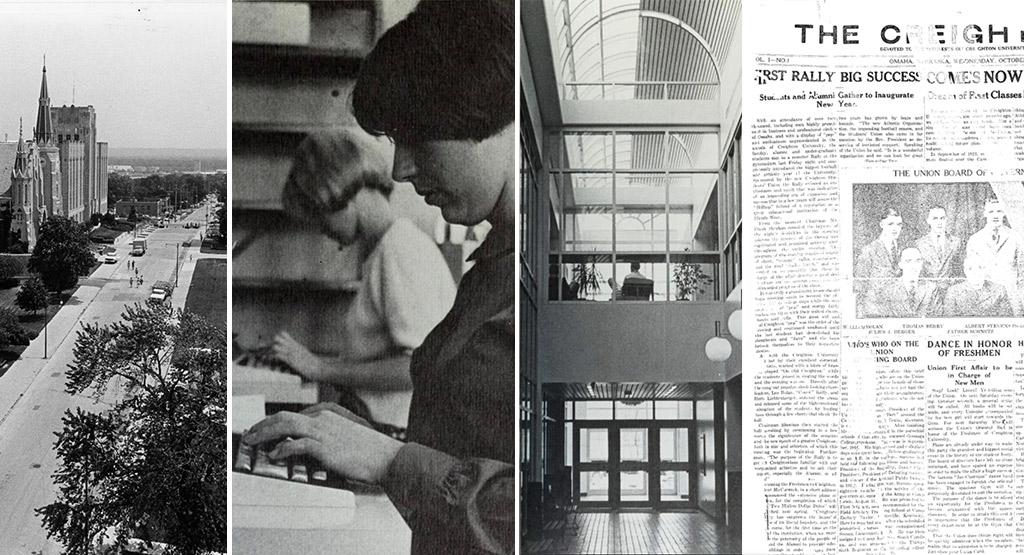 By Micah Mertes
Creighton has such a long, rich history — 144 years and counting — that any year is going to have plenty of anniversaries. But even so, 2022 has a lot, seemingly more than most years.
In fact, there are so many anniversaries coming up this year, we split this feature into three parts just to track them all.
Read ahead to learn about a whole lot of Creighton history — from the birth of the Creightonian to the first Homecoming to that glorious day 30 years ago when the Internet first came to campus.
Creighton's 2022 anniversaries Part 1 — 1892-1923 (read on below)
* * *
130 years
1892 — School of Medicine founded
It began as the John A. Creighton Medical College, founded and funded by its namesake. Thanks to John Creighton's generosity, the college started with a strong number of faculty, a large practice clinic and the most cutting-edge equipment available.
Why did he found the medical school? Historians have speculated:
"John Creighton was essentially a soft-hearted man, easily moved at the sight of poverty and physical suffering, evils he could attack through his substantial fortune." (Source)
"John's interest in founding a medical school was influenced by the illness and early death of close family members. His father died when he was only 10, his mother when he was 22, his only child and his brother's only child in the first few years of life. His brother Edward died of a stroke at just 54, and his wife Mary Lucretia died of dropsy less than two years later. John's wife, Sarah Emily, suffered several years from arthritis and died at just 47." (Source)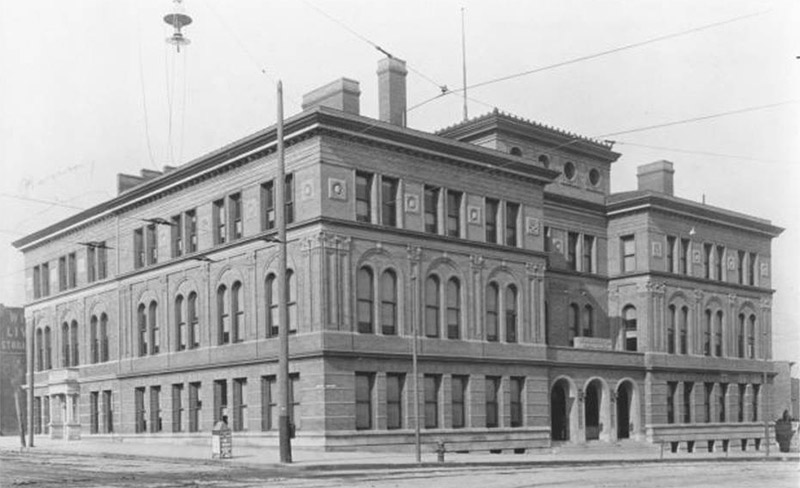 1892 — first female student
Kate Drake, Creighton's first female student, enrolled in the new medical school. She was also the first woman to be admitted to any Jesuit university in the U.S.
But she didn't continue beyond her first year. The school would graduate its first female physician in 1894 — Dr. C. B. Offersen. The first woman to graduate from Creighton and complete all medical school training was Anna Marie Griffith in 1898.
Creighton's history of notable women goes back to its very founding. In fact, the University exists because of a woman. Mary Lucretia Creighton's gift in honor of her late husband founded Creighton University in 1878. Her sister Sarah Emily Lucretia continued to help Creighton flourish.
Records also show that one of Creighton's first faculty members was a woman — a "Mrs. Hall," who taught English in the first year of classes.

125 years
1897 — St. John's Church is established as a parish
Its expansion from a collegiate to parish church meant it could conduct baptisms, weddings and funerals.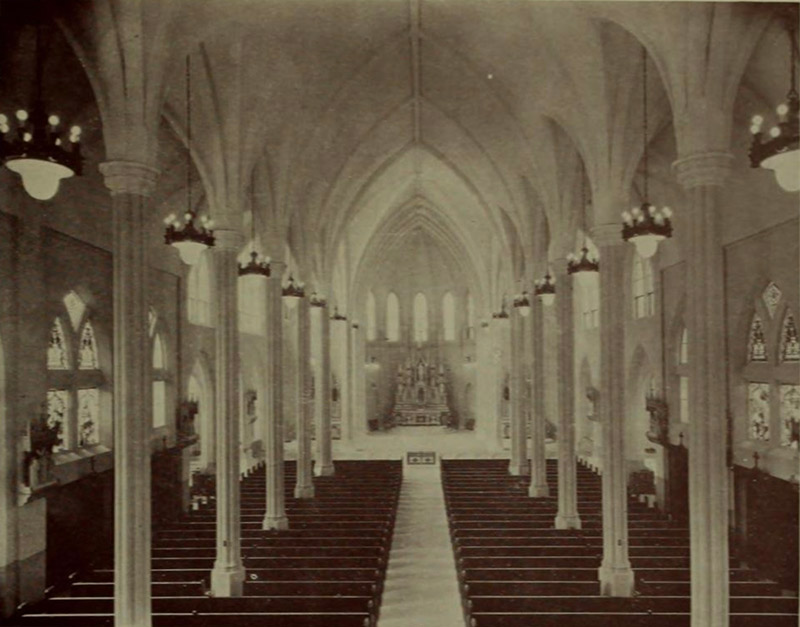 100 years
1922 — St. John's expands
Between 1920-'22, the church doubled its capacity to 1,080 people, with a series of expansions, including the addition of worship space, sacristies, a rectory and the basement.
Other St. John's anniversaries —
75 years ago, the installation of stained-glass windows was completed.
45 years ago, the church was finally completed with the addition of a 60-foot steeple and the hands for its clock, a gift from the family of a longtime School of Medicine professor.

1922 — The Creighton Student Union is formed
The CSU launched on the evening of March 17, 1922 — at a "mammoth smoker" held in the gymnasium — with the mission to create an "official student organization to fulfill the long-dreamed-of ambition of a student body, aspiring to achievements similar to those … at other universities."
The group went on to found and finance the Creightonian and Bluejay yearbook, establish student activities and Homecoming pep rallies, host proms and parades and three-day campus carnivals.
One of the CSU's major acts was helping to feed the Omaha community. In December of '22, the CSU delivered Christmas baskets, providing meals for more than 700 Omahans in need.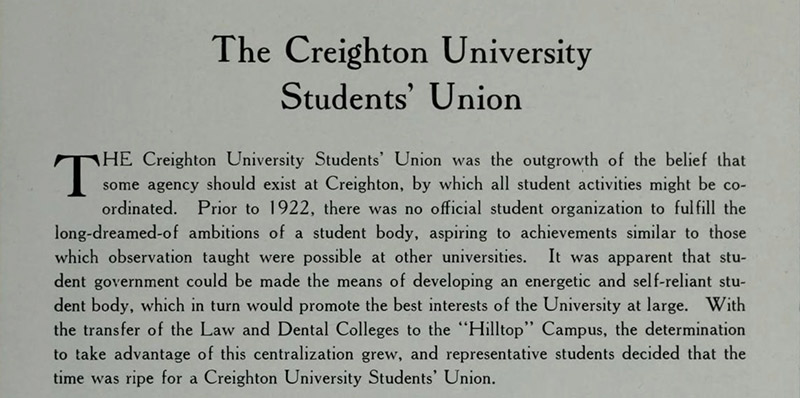 1922 — Work begins on Creighton Stadium
The home of Creighton's football and track teams would be completed in 1924. You can read much, much more about Creighton's stadium and football team here.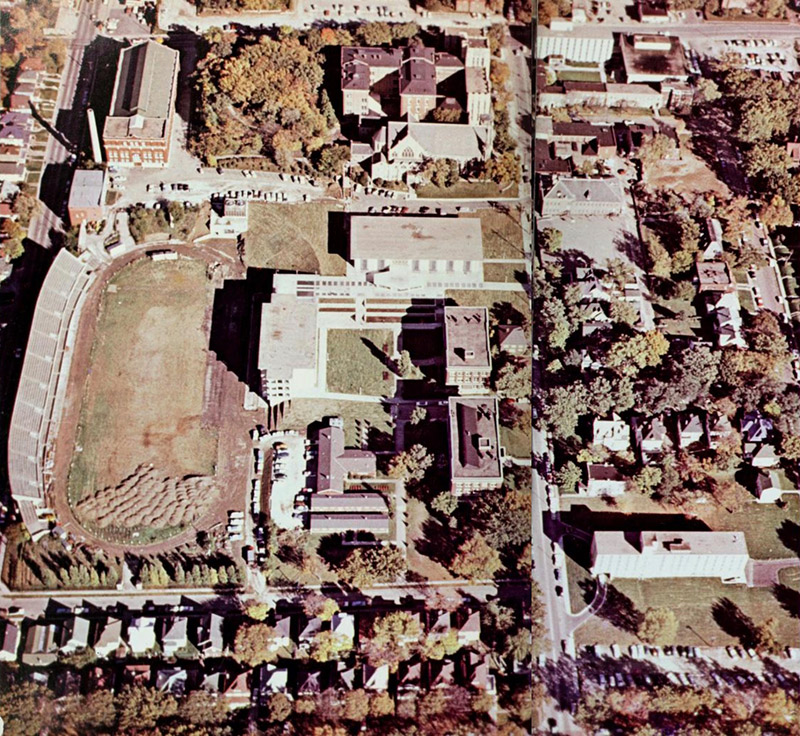 1922 — Creighton starts chess club
Hey, full-contact sports aren't for everyone!
The club held its first meeting in '22 and a campus tournament the following year.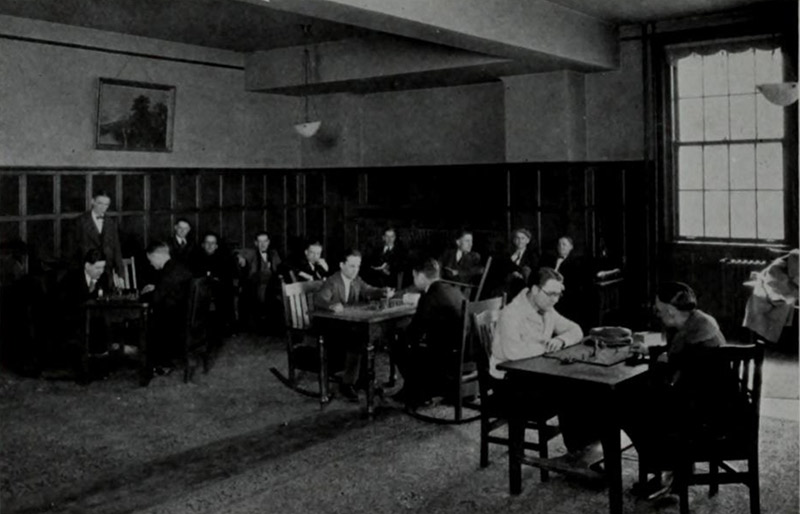 1922 — The Creightonian goes to press
On Oct. 4, 1922, Creighton students started a newspaper — a four-page, five-column, tabloid-style publication. The first issue's editorial read:
"At Creighton, a student paper is a new experiment, but one that has proven successful at other colleges. The Creightonian, therefore, sets out on its course with the brightest and loftiest of ambitions."
Eleven years later, Creighton established a separate journalism college. The department was previously connected with the College of Commerce and Finance (now the Heider College of Business). At the time, Creighton's was one of just 40 standalone journalism schools in the U.S.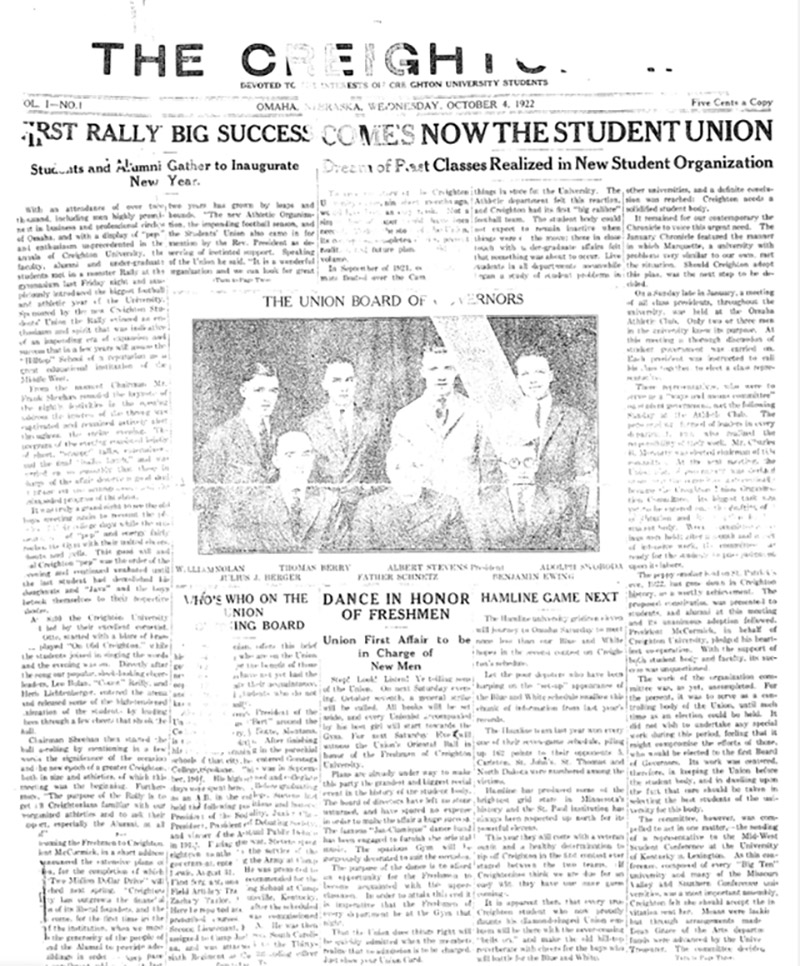 1922 — The first Homecoming
In the fall of '22, more than 2,000 alumni returned to Creighton for the University's first Homecoming event.
The Creightonian deemed it a transformative moment in the University's relationship to the city:
"Omaha has awakened at last to the fact that Creighton is a real university."
The Omaha Chamber of Commerce president, meanwhile, said that "Creighton at last is coming into its own as Omaha's university, and one of the most important assets of the city. Creighton is an institution of which all Omaha is proud."
The first Homecoming included a gigantic Creighton parade march through downtown, with about 10,000 spectators. Notable subsequent homecomings included those of …
1927, when students hosted a roving pajama party through downtown Omaha.
1944, when a world championship rodeo was held in Creighton Stadium.
And 1950, when Offutt's Air Force Reserve flew a formation of planes over the downtown parade route, one pulling a banner that read, "Welcome, Alumni."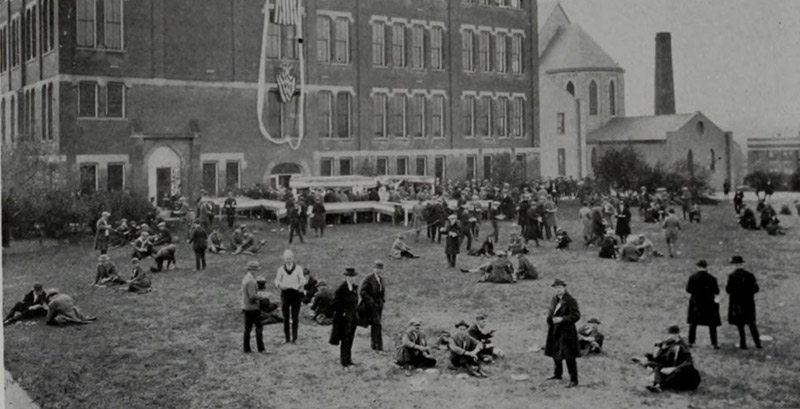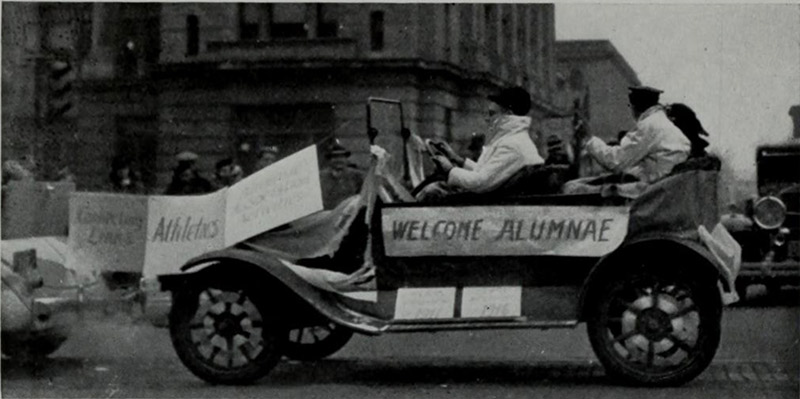 99 years
1923 — Creighton adopts Bluejay mascot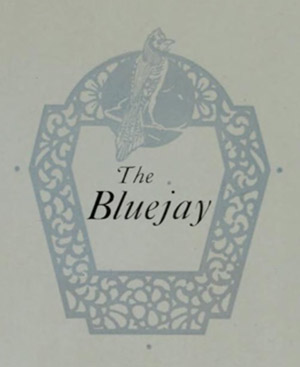 Long before Billy Bluejay, Creighton's athletic teams were known by their colors or the unofficial nickname of the "Hilltoppers," based on campus' elevated position. But by 1923, half a dozen other teams across the country had the same name.
At the behest of alumni and the athletics board, the Omaha Bee newspaper ran a contest to name the University's official mascot. There were 200 entries, including the Creighton Golden Rods, Creighton Shamrocks, Creighton Tigers and Creighton Bears. But the winner, of course, was the Creighton Bluejays, largely because the bird kept with the school's colors.
For years, the Creighton Bluejays' blue jay was ornithologically correct and anonymous. But in 1941, the bird got a humanized form and a name: "Battlin' Bill Bluejay."
You can read much more about the evolution of Creighton's mascot here.
Read about more anniversaries we'll be observing this year.
Creighton's 2022 anniversaries: Part 3 — 1977-2012
* * *
Forward Blue
You've read about Creighton's past and present. Now learn about its bold and exciting future!
Read about the Forward Blue fundraising campaign for Creighton and how you can ensure that one of the nation's best universities will continue to thrive through many more anniversaries to come.