Featured Testimonial About Creighton University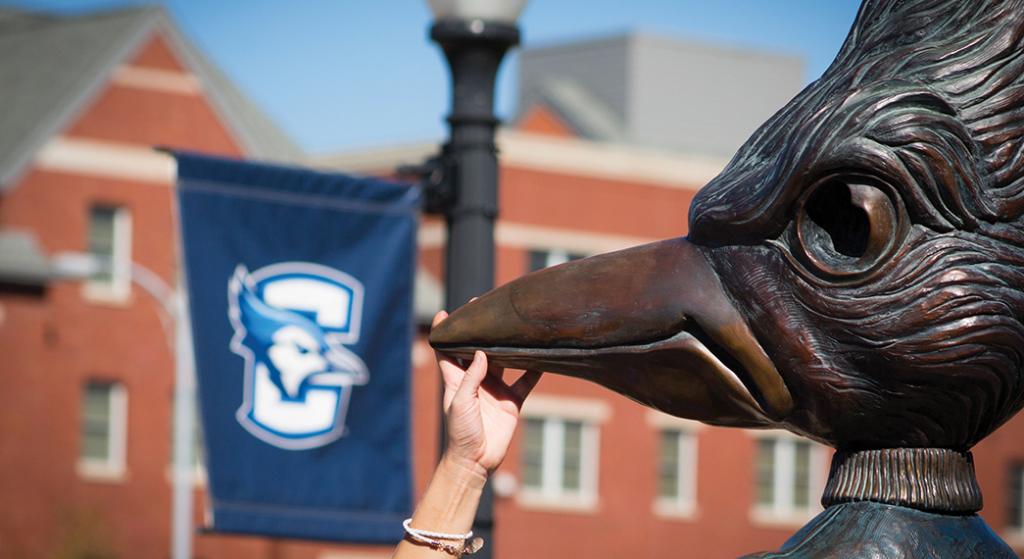 Whether someone makes a gift of $5 or $5,000 on Giving Day, they are saying they want to be a part of the University's success, that they want to see Creighton thrive.

The Rev. Daniel S. Hendrickson, SJ, PhD
Creighton president
GIVING DAY
Support scholarships, student groups and many other Creighton causes on Giving Day — Wednesday, March 3!
***
Giving Day is the day gifts from thousands of donors add up to a huge collective impact for Creighton's greatest needs.
It's the day you can help us do something extraordinary — raise $1 million for dozens of causes that support our students, faculty, staff and friends. We're hoping to make this our most successful Giving Day yet!
What would $1 million in gifts mean for the University?
It will mean our donors are supporting our greatest and most immediate areas of need ...
Scholarships across all schools and colleges.

Essential student services on and off campus.

Causes that fuel the Creighton experience for thousands of Bluejays, locally and globally.
"Giving Day is a tremendous opportunity for our community to express their love and passion for Creighton University in a shared, collective way," says Creighton President the Rev. Daniel S. Hendrickson, SJ, PhD. "This day lets us celebrate our relationships with Creighton, whether you're an alumnus or a professor, a parent or a friend of the University.
"Whether someone makes a gift of $5 or $5,000 on Giving Day, they are saying they want to be a part of the University's success, that they want to see Creighton thrive."
Scholarships
This Giving Day will place a special emphasis on scholarships, the University's No. 1 fundraising priority. Across all schools and colleges, scholarships help our students access the transformative opportunities of a Jesuit, Catholic education.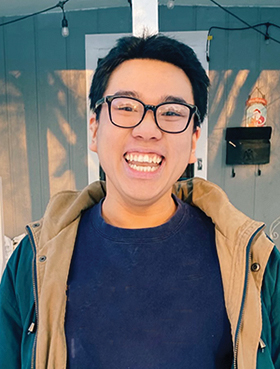 Students like Eric Nguyen, a junior majoring in biology from Portland, Oregon. He says his scholarship is doing much more than helping pay tuition. It's giving him a sense of pride, purpose and belonging.
"I believe that without my scholarship, I wouldn't have had the amazing opportunity to find myself, my passions and my goals," he says. "I've grown in my education, and I've learned so much about myself because of the amazing donors who have believed in me."
All schools and colleges will have at least one Giving Day campaign on March 3, some multiple.
In the School of Pharmacy and Health Professions, alumni and friends will have the chance to support scholarships across all disciplines. The school's dean, Evan T. Robinson, PhD, says scholarships are a great way to attract and retain excellent students to come to, and stay at, Creighton. He knows that scholarships are the key to everything.
"When you give to scholarships, when you give to any part of Creighton, you're investing in our future and the future of our students," he says. "Anything you give, large or small, is a blessing. An absolute and utter blessing to us."
Life-defining experiences
Beyond scholarships, Giving Day includes causes that benefit all corners of Creighton's campus — and far beyond.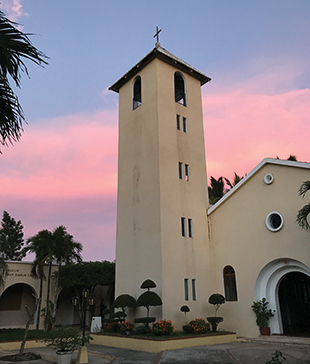 One extremely urgent Giving Day campaign is the Institute for Latin American Concern in the Dominican Republic, where Creighton has had a presence for more than four decades. Since the organization launched in the '70s, more than 4,500 Creighton students have participated.
ILAC's programs and students are hosted at the ILAC/CESI (Centro de Educacion para la Salud Integral) campus. In a normal year, more than 160 Creighton undergraduate or professional students would participate in an ILAC program. But because of the pandemic, no student groups have come to the center for nearly a year.
In the absence of Creighton programming, CESI has had to both reduce its staff and put on hold campus improvements and planned initiatives that support their mission.
This Giving Day, all gifts made to ILAC will support needs of the ILAC/CESI campus.
"The ILAC/CESI campus has been a second home to so many Creighton students, faculty and staff," says Jill Muegge, director of Study Abroad and ILAC operations. "If you have had an impactful experience or even know somebody who went to the D.R. through ILAC, you know it's a life-changing experience. This is the way to keep that experience going."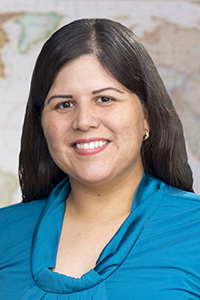 Many alumni who went on an ILAC trip cite it as their defining Creighton experience. Margarita Dubocq, BSBA'04, MS'08, ILAC director for operations in the D.R., came to Creighton because of the University's relationship with the ILAC/CESI campus.
Growing up in the Dominican Republic, Dubocq attended Mass at the center. Later, she was awarded a full-tuition scholarship Creighton had established with her school in Santiago. As an undergrad, she participated in ILAC herself. Now she works out of the organization, just a few miles from where she grew up.
"I understand how scholarships change lives, and I understand why people are so impacted by ILAC," Dubocq says. "That experience defined the rest of my life."
A nation of Bluejays
On Giving Day, donors will continue to impact our students, making possible the Creighton experiences that will define their lives. These gifts will come from all over the country. In fact, one of our challenge funds is counting on it!
A gift from our generous donors will unlock an additional $10,000 for scholarships once at least one donor from all 50 states has made a gift on Giving Day.
For a nation of Bluejays, there's no better way and no better day to come together and support the Creighton causes closest to your heart.
Giving Day — Wednesday, March 3