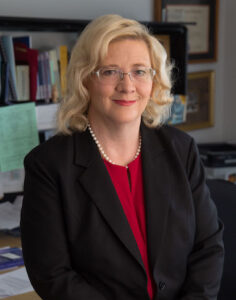 Creighton's College of Nursing, in partnership with CHI Health, will host its annual Distinguished Scholar lectures this spring. The lecture series will be presented virtually via Zoom.
Betty Ferrell, PhD, CHPN, FAAN, FPCN, is being honored as the 2021 Distinguished Scholar. Dr. Ferrell is professor and director of the Division of Nursing Research and Education at City of Hope Comprehensive Cancer Center in California.
Dr. Ferrell is also the founder and principal investigator of the End-of-Life Nursing Education Consortium Project and the co-chair of the National Consensus Project for Quality Palliative Care.
The event is free of charge and is eligible for 3.5 CE hours. We hope you'll be able to join us!