Featured Testimonial About Creighton University
Creighton University has a long, rich history of transformative women making a difference, starting with the founding family itself. It was through her will that Mary Lucretia Creighton gave life to the dream of her late husband, Edward, to found a college.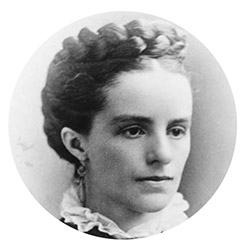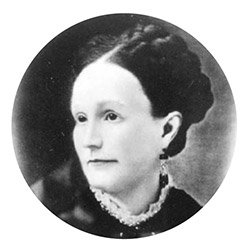 "The said school shall be known as Creighton College and is designed by me as a memorial of my late husband. I have selected this mode of testifying to his virtues and my affection to his memory because such a work was one which he in his lifetime proposed himself."
Today, the University continues to be blessed by the far-reaching faith, vision, and generosity of Creighton women.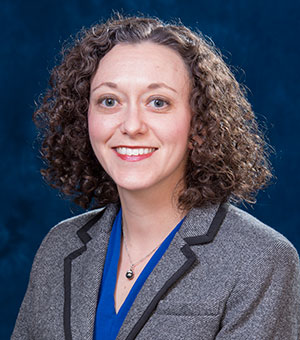 "I've been known to tell students and fellow alumni that because neither Creighton couple had children who survived past the age of five, we are the descendants of the Creightons and must help live out their legacy," said Katie Wadas-Thalken, EdD, Assistant Dean for Academic Affairs.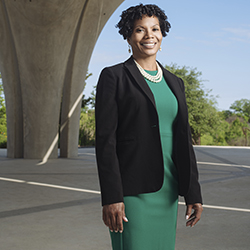 Her Journey For Others When the timing was right — what Robbie Bishop-Monroe, DBA'19, says was in "God's own time" — the life-long learner and education advocate began writing the next chapter of her life and entered the Doctor of Business Administration program at Creighton. While working full-time and caring for her family, Bishop-Monroe traveled the 985 miles between Atlanta and Omaha for each of her residencies. It was during her travels that Bishop-Monroe says she was inspired to create the Heider College of Business Travel Fund.
"What is the purpose of earning an education and going through the journey of life if you can't help others? Education is also about finding your place in the world. I knew that as soon as I graduated, I would give back."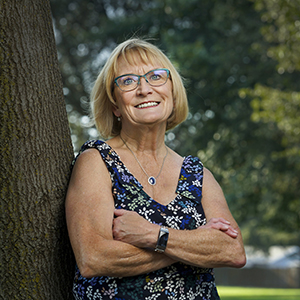 She's FIRED Up About Creighton Mary Beth Govier, BSN'87, holds onto childhood memories of volunteering with her parents at fundraisers in Bellevue, Nebraska. From a young age, she has been driven to serve a higher purpose. Ever mindful of her impact on others, before she graduated in 1987, Govier made her first gift to the College of Nursing. Her most recent gift to the college is in support the Center for Faculty Innovation, Research and Education (FIRE).
"I respect and value my education from Creighton. It opened many doors for me. As soon as I was able, I gave to Creighton right away. It was kind of like a muscle memory, a feeling in my bones."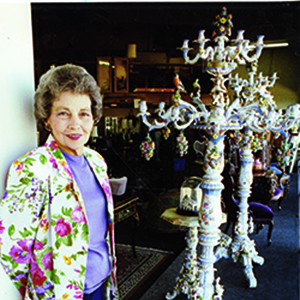 Dynamo Of A Woman A journalist turned antiques dealer, the late Joella Cohen, BS'48, was always digging for the details to find and tell a story. More than 70 years after her graduation from the College of Arts and Sciences, the ardent supporter of the University continues to influence future generations of storytellers.
"I never got to meet Joella, but this dynamo of a woman has changed my life." Carol Zuegner, PhD, BA'77, associate professor of journalism and the Joella Cohen Endowed Chair in Journalism.
The Cornerstone Of Her Legacy With her passing in April 2021 at the age of 91, Mary Jo (Connell) Cleaver, BS'52, JD'54, MA'55, established the largest scholarship endowment in the history of the law school – a $4 million gift designated to help deserving law students attain their dreams of becoming attorneys.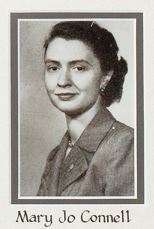 "Mary Jo's generosity will be the cornerstone of her legacy." Joshua Fershee, JD, dean of Creighton's School of Law
Honoring Her Memory As A Trailblazer The late Frances Ryan came to Creighton in 1973 as the first female professor in the School of Law. The Frances Ryan Scholarship honors her memory as a trailblazer and a champion for diversity. On Creighton's fourth annual Giving Day, 2005 School of Law graduate and a Ryan Scholarship recipient, Jessica St. Clair Muñoz, was reintroduced to the scholarship, this time, as a donor.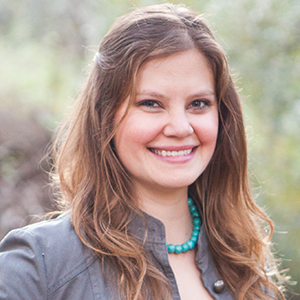 "I went to law school with the notion that I wanted to help people, especially children and vulnerable populations. Scholarship gave me confidence and security that I would be able to do the type of work that I wanted to do in in the legal field. I found my calling and each day experience the impact of the gift.
"Although there's really no way for me to repay everything that the gift has done for me, I understand that every little bit helps. It's important to me to pay it forward in whatever little bit I can." Jessica St. Clair Muñoz, JD'05
Creighton's dedicated Gift and Estate Planning team is here to help you support the University in the manner most meaningful to you. Please contact us to learn more.