Featured Testimonial About Creighton University
Learn how to join the Creighton Society today!
* * *
After she graduated in 2001, College of Arts and Sciences alumna Mitzi Norton quickly developed a deeper appreciation for her Creighton experience.

"I looked back on those four years and understood how valuable they were. I could see how they were going to shape the rest of my life."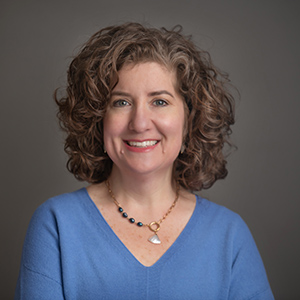 Her gratitude and the examples set by her mother and father compelled Norton to make her first gift to Creighton a year after she graduated with her bachelor's degree in psychology.

"My parents taught me and my siblings to always to be grateful for all that we have," says Norton. "Giving is my way of saying 'thank you' for all Creighton did to impact my life and for shaping me into the person I am."

Today, Norton lives outside of Chicago and is active in her community. She remains engaged with Creighton through alumni and student events and has been a loyal donor for two decades. She supports many of the University's key priorities — scholarships, academics, programs, research, and mission — as a member of the Sarah Emily and Mary Lucretia Creighton Society.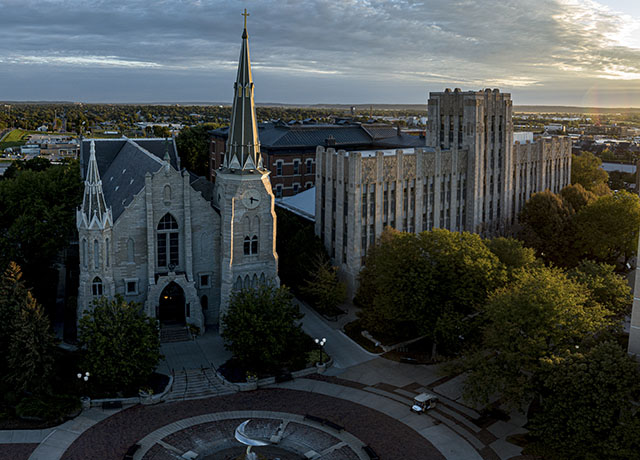 "Being a part of the Creighton Society is a great feeling because it's wonderful to know that the University is aware of my trust, and to know that my donation is going to where it will have the greatest impact."

The foundation of Norton's faith in the University to develop the full potential of students was set her freshman year when she began volunteering on campus and in the Omaha community.

"Creighton opened my eyes to many new challenges and a whole different set of struggles people might face, that I had never considered," says Norton.

Creighton is about educating students and it is a community institution. There are people and organizations that rely on Creighton and its students. I see my gifts fulfilling something much larger."

Gift by gift, Norton and other Creighton Society members make a collective difference and drive the Creighton experience for thousands of students, like College of Arts and Sciences senior Sydney Westphal.

"This college takes mentorship seriously. It takes real-world experience seriously," says Westphal. "Your professors help you explore your passions at a deeper level. They help you form new thinking, new approaches, new ways of seeing the world. To those who support this education for students like me and my peers, I hope you know just how much you've changed our lives."