Featured Testimonial About Creighton University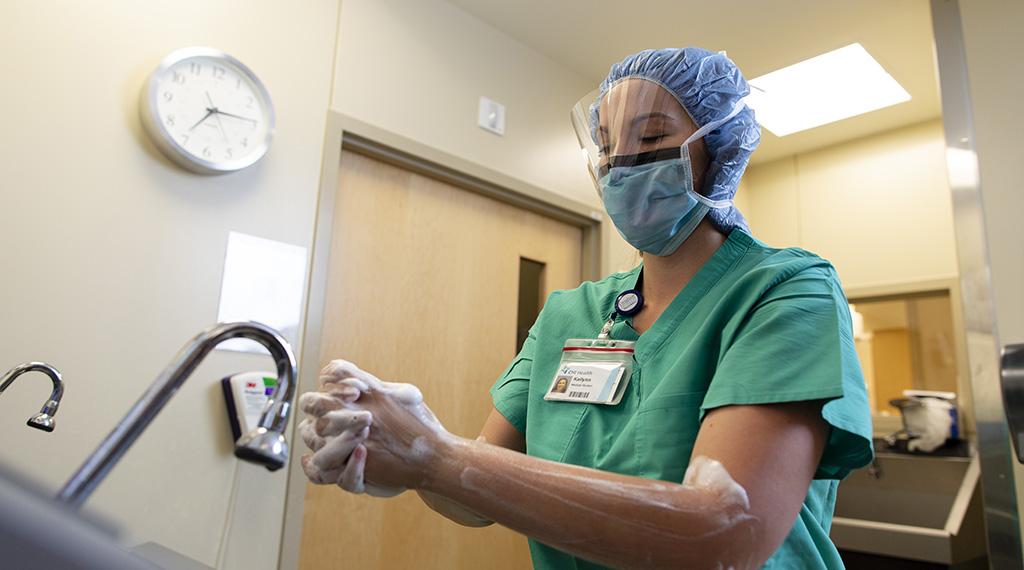 Knowing someone is out there who cares about you, who supports you when you're going through such a hard, long process … I'm so thankful, I can't even put words to it.

No one in Kailynn Phillips' family went to college, let alone medical school. And yet her mother, Diane, who raised her in a small Wisconsin town, never let her question her dreams. She was determined to give Kailynn a life better than her own, no matter what it took. Fortunately, others also saw her potential.
Kailynn's story of perseverance—combined with excellent academics and a commitment to serving the underserved—earned her several endowed scholarships, including the Medical Dean Scholarship. She attended the Academy of Health Professions for high school in Wisconsin and worked toward a career in health care long before she knew whether attending medical school would be possible. The generosity of the donors answered that question, opening her to a world of opportunity.
Kailynn thrived in the supportive family of the Creighton School of Medicine. Through the student-run Project CURA (Creighton Medical United in Relief Assistance), she has built upon her service experience with transformative trips to Guatemala, working with the Maya population.
Kailynn looks forward to pursuing her passion for OBGYN—a specialty she chose because, as she put it, she loves "advocating for women and supporting them during their most vulnerable times." Kailynn feels appreciative to have earned scholarships to attend Creighton, just as women around the world will appreciate the selfless care and attention she offers to every patient she meets.
WHY ARE SCHOLARSHIPS IMPORTANT?
Creighton-educated medical professionals have the heart and the training to make a true difference in the lives of the patients they serve. Scholarship support ensures exceptional students seeking a Jesuit education have opportunities to become the medical advocates we need, regardless of their financial circumstances.
Scholarships help medical students be as hands-on in their learning as possible at Creighton, sponsoring them to attend conferences, conduct and present research, and see the world— supplementary elements of the School of Medicine education that prepare outstanding and in-demand graduates. A determining factor in the School of Medicine's accreditation, which serves as a trusted representation of our institution, is having a healthy number of scholarships.