Featured Testimonial About Creighton University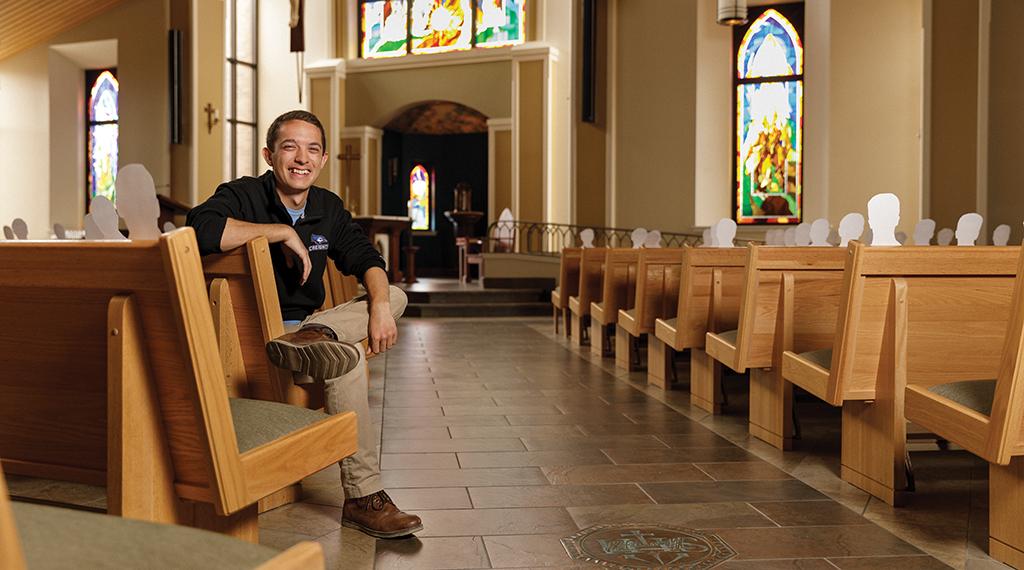 To me, what defines Creighton is its emphasis on social justice. A Jesuit education helps you realize that you matter in this world — and that you can help others realize they matter, too.

Ed Nuñez
BA'18, Graduate Student
For Ed Nuñez, BA'18, his belief in the power of community has provided a foundation for shaping his life of service and solidarity. The guiding principles that have shaped Nuñez, have also helped develop his philanthropic vision.
"When people ask what my favorite part of Creighton is, it's always been 'the community.' And what a beautiful thing that is!" Nuñez said. "To find a space for four years where one can feel connected to literally anyone on campus is a feeling like no other."
Nuñez believes that Creighton's interconnectedness is what makes the University unique. In 2018, he made his first gift as a senior in the College of Arts and Sciences.
Post-graduation, with the Jesuit mission and principles of Ignatian spirituality woven deep into his identity, Nuñez stepped into the next chapter of his life as a campus minister and support specialist at Arrupe College of Loyola University Chicago, where he volunteered with the Amate House.
"To feel that level of connection, this was and still is my idea of community—where people feel loved, welcomed and vulnerable with one another," Nuñez said. "Little did I know that my idea would not only be affirmed, but also wonderfully challenged in Chicago."
Nuñez says he is aware of God's action in his life and, through an ongoing process of personal discernment, continues to learn and to grow. In 2019, he returned to Creighton as a graduate assistant in the Schlegel Center for Service and Justice, pursuing his MA in ministry. He is also the chaplain for Deglman Hall.
Being back among Creighton students evokes Nuñez's memories from his undergraduate experience. As a scholarship recipient and an active participant in residential life, campus ministry, and the service and justice program, he understands the impact that the Creighton donor community had on his Creighton experience and personal development. He strongly believes in his ability to make a difference through ministry and mentorship and by generously giving his financial gifts in support of the next generation of students.
"What a blessing it is to walk with individuals on their journey," Nuñez said. "To sit and meet with people, to just be in their life. That is a special kind of relationship, where everyone grows. My experiences have shown me I'm exactly where I need to be."