Featured Testimonial About Creighton University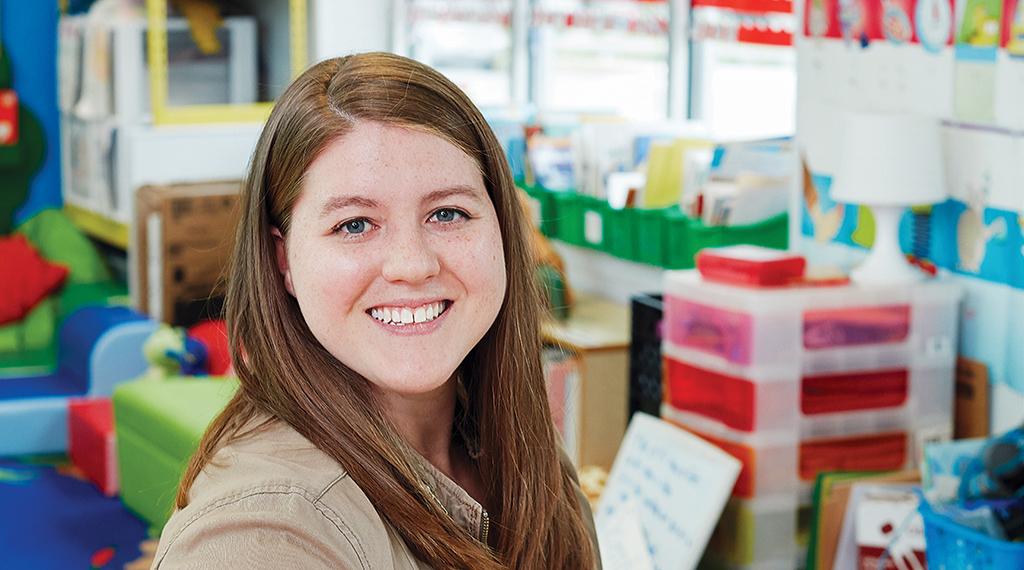 I'm still growing. Learning is a lifelong process, but it is empowering to feel like I can make a difference now. To feel that my gifts can help another student have a similar opportunity to learn through service and find their own path in the world.

Rebekah Kornblum, BSBA'15, says that she felt lost when she began her freshman year at Creighton University in the fall of 2011. But her experiences over the next four years of her academic career would give her opportunities to learn and explore on a path that developed her confidence to enter the world after graduation.
"In service, I found a direction that made sense to me and a group of people who inspired me to be my best self," said Kornblum. "Father Larry Gillick taught me that, as a student, it was okay to be selfish, the idea that, in order to give the most of myself, I also had to give the most to myself."
From 2012 to 2015, Kornblum devoted herself to six service and justice trips. Each of the Schlegel Center for Service and Justice (SCSJ) immersion experiences provided Kornblum the opportunity to engage with local communities while developing her own unique vision for her life.
"It became a distinctive growth process where I was exposed to different living situations and met people who I would never have crossed paths with otherwise," said Kornblum. "Every opportunity—from preparing and eating dinner with families who had escaped danger by crossing the border in El Paso, to helping a young student in rural Mississippi complete her reading homework in her town's vital after-school program—gave me a new perspective that I was mindful of then, and that I still own to this day."
Post-graduation, Kornblum completed a yearlong Mercy Volunteer Corps program working in homeless services in Sacramento and has since returned to her home state of Texas, working for the Boys & Girls Clubs of Greater Dallas. She believes that guidance from the SCSJ and her experiences of service were essential in her journey to becoming a woman for and with others.
"Father Gillick also taught me that when I left Creighton, I was expected to be selfless," said Kornblum. "When I graduated, I was ready to help create a world that I wanted to live in, and I knew what direction I wanted to take."
Magis, striving for more, provided her with a clear course. Kornblum says that she committed to giving the most of herself to others through both service and philanthropy. She gave her first gift to the John P. Schlegel, SJ, Center for Service and Justice in 2016, a little over a year after graduation.
"As an undergraduate, I always knew I would one day be a donor. It was important to me to give an amount that I could afford and also felt relevant."
Kornblum's generosity provides one Creighton student with access to a SCSJ Service and Justice Trip every year. Started in 1983 with a group of seven students, the SCSJ Service and Justice Trips program annually sends more than 350 students across the country for experiences that help each realize a life well-lived—one defined by a love of learning and service to others. Kornblum says that she continues to learn from her experiences and to be impacted by the individuals she encounters in life. She wishes to have this kind of effect on the life of a current Creighton student.
"I'm still growing. Learning is a lifelong process, but it is empowering to feel like I can make a difference now," said Kornblum. "To feel that my gifts can help another student have a similar opportunity to learn through service and find their own path in the world."