Our donors make their gifts in many ways. Some make them anonymously, some in their own name, others in honor of another.
For some gifts, Creighton offers naming opportunities to programs or physical spaces on campus — ranging from mall benches to classrooms to bridges, buildings and even entire schools or colleges.
A new name can be transformative. Take the Heider College of Business — named after alumnus Charles "Charlie" Heider, BSC'49, HON'10, and his wife, Mary.
Since the Heider College of Business became Creighton's first named school or college in 2010, undergraduate business enrollment has grown nearly 75%.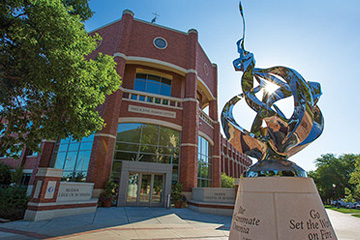 With the recent Harper Center renovations, the Heider College of Business has gained 27,000 feet of educational space, along with many new naming opportunities for classrooms, offices, suites, lounges and labs.
In Phoenix meanwhile, Creighton is building a 180,000-square-foot health sciences campus in the heart of midtown, serving hundreds of students in the School of Medicine, College of Nursing and School of Pharmacy and Health Professions. With the new building comes seven floors of naming opportunities for classrooms, offices, labs and more.
By sponsoring a room or space, you connect your name to the University and make a lasting impact on the faculty, students, staff and visitors who use campus. Your naming gift is more than a label on a physical space; it's a sign of your commitment to the University's success and an enduring legacy for generations to come. Want to learn more about naming opportunities? Contact donorrelations@creighton.edu.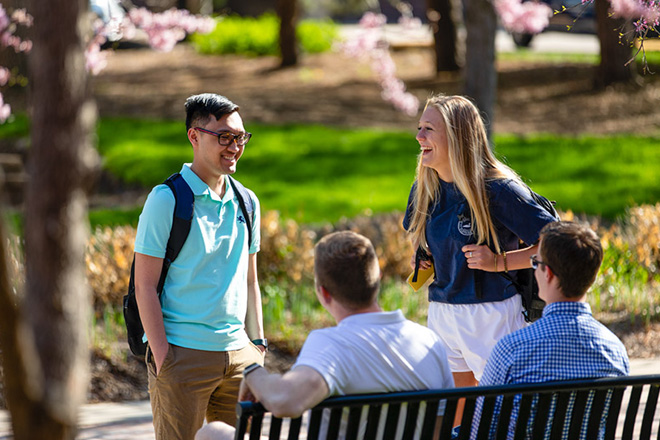 Beautify campus
Through the Tribute Bench Program, you can honor someone you admire while providing a place of rest for Creighton students, faculty, staff and visitors. When you give a tax-deductible contribution of $5,000 to Creighton's Beautification Fund, we will place a bronze plaque with an inscription of your choice on a wrought-iron bench.
Want to learn more? Contact donorrelations@creighton.edu.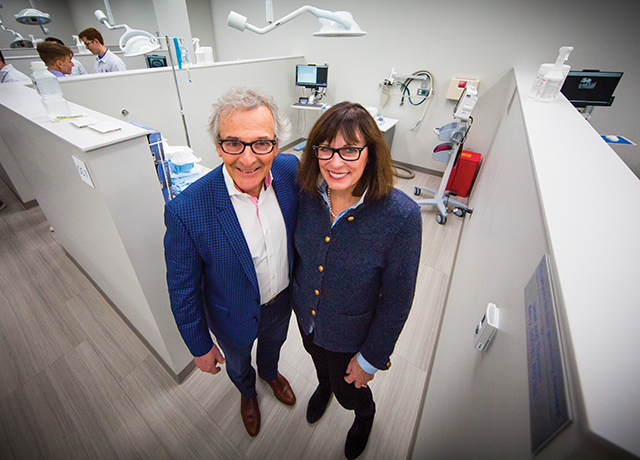 Shaping a social space for dental students
For Thomas Berry, DDS'83, MD'88, lifelong friendships have come to shape his top giving priorities in the School of Dentistry.
Read the story