Keep Creighton running
Creighton cross country promotes perseverance, leadership and integrity — skills that endure with our student-athletes long after they've left the trail.
Donors like you keep our program running. Your gift helps ensure that our coaches and student-athletes have what they need to go further, to achieve more.
With your support, we will continue to provide student-athletes with a rewarding experience. We will attract and retain dedicated faculty and staff. We will improve our facilities.
We will, with your help, transform lives — one mile at a time.
The cross country program provides student-athletes with the best opportunity to pursue athletic goals that align with their academic pursuits of excellence at Creighton.
— Matthew Fayers, graduate assistant with the cross country program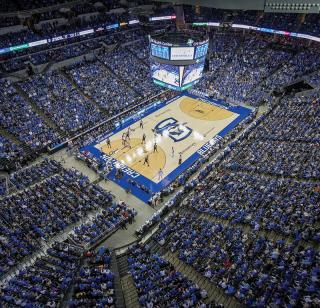 Creighton Athletics
Our move to the BIG EAST is more than an honor for our athletics program. It's a testament to the level of our academics and reputation throughout the country.
Fueled by you
Creighton Athletics has a long and storied history. Multiple programs have competed in the NCAA Tournament, continuing the University's 30-year streak with at least one NCAA Tournament team.
In 2013, our move to the BIG EAST Conference brought an unprecedented level of national attention — to Creighton and Omaha.
It also created countless opportunities for our nearly 300 student-athletes, who have access to some of the best coaches, faculty and facilities in the nation.
We know it takes more than great skills to compete. It requires endurance — endurance fueled by you.
Creighton Athletics
It's about more than sports. Our student-athletes are committed to community, service and academic excellence. And every step of the way, they're supported by one of the best fan bases in the nation.
96%
success rate
Creighton has a 96% success rate for our student-athlete graduates.
5,000
hours
Athletics staff and student-athletes have completed 5,000 hours of community service.
#5
in the nation
Creighton is No. 5 in the nation for average home attendance at men's basketball games.