By Micah Mertes
For the eighth episode of the podcast Weird Creighton History, we told the story of Creighton's Jesuit astronomer Fr. William Rigge, SJ, who — in 1910 and 1911 — became one of the first expert witnesses in an American criminal trial.
Using a shadow in a photograph, Fr. Rigge helped an Omaha attorney (and Creighton parent) exonerate a man charged with planting a bomb on the front porch of Omaha crime boss Tom Dennison. This episode's got it all.
In the podcast below, you can hear how Rigge's scientific evidence brought international fame to the case, the Jesuit astronomer and the University itself.
Be sure to check out the many images below — photographs and newspaper headlines revealing one of the most fascinating chapters in Creighton's history. (And hear more episodes at the Weird Creighton History archives here and subscribe to the podcast here.)
Some headlines about the crime and arrest ...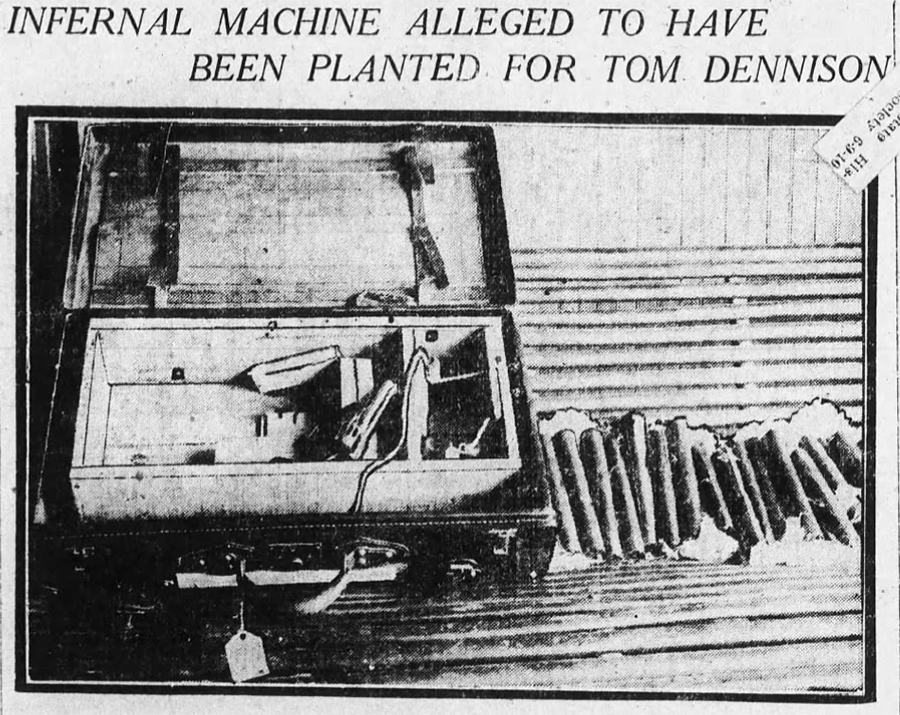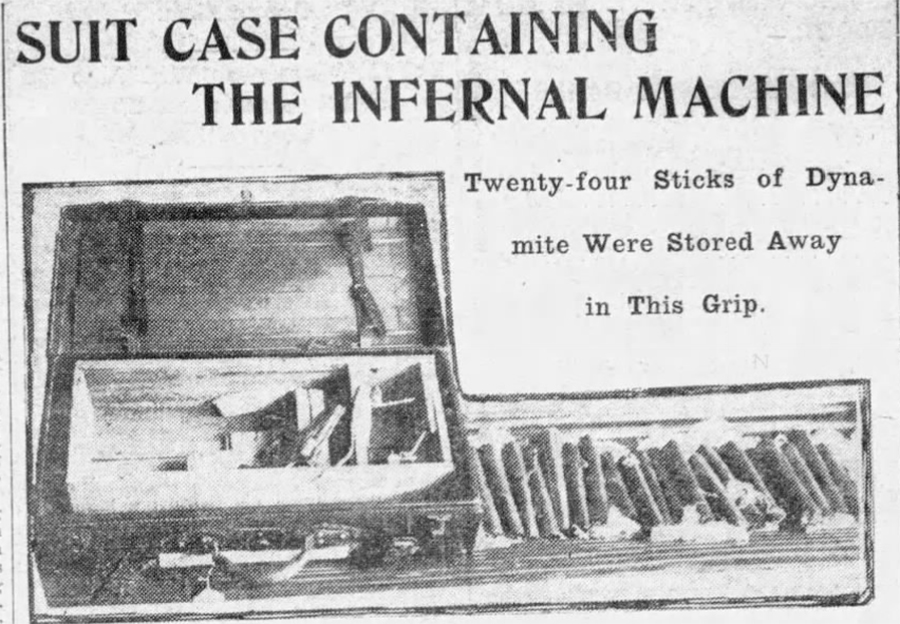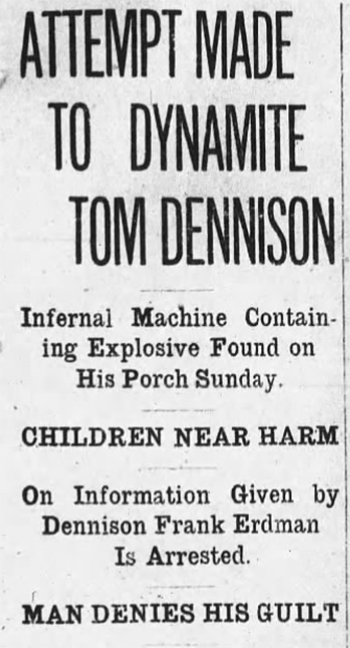 Tom Dennison ...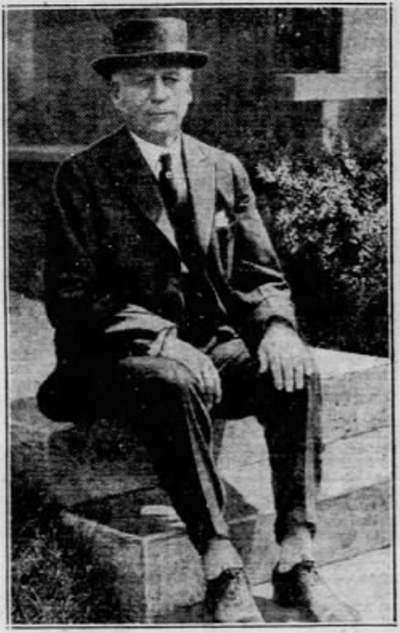 Frank Erdman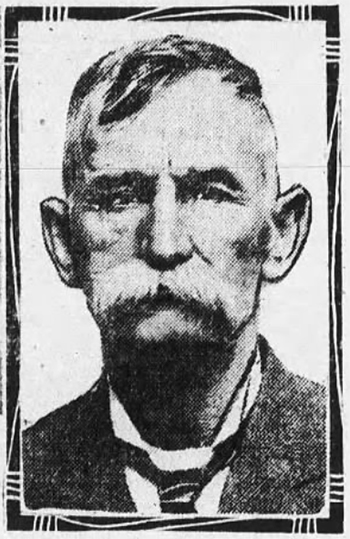 A newspaper illustration of the man in the checkered suit carrying the suitcase.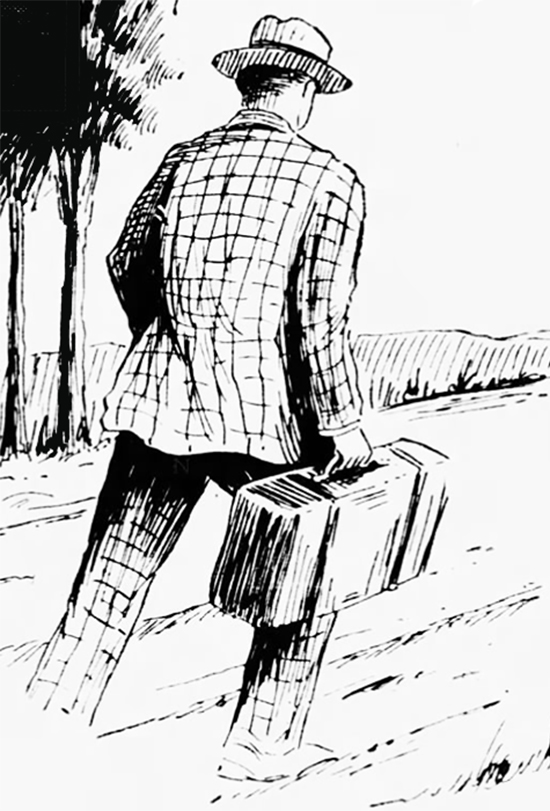 The image of the confirmation class (note the shadow in the top right corner).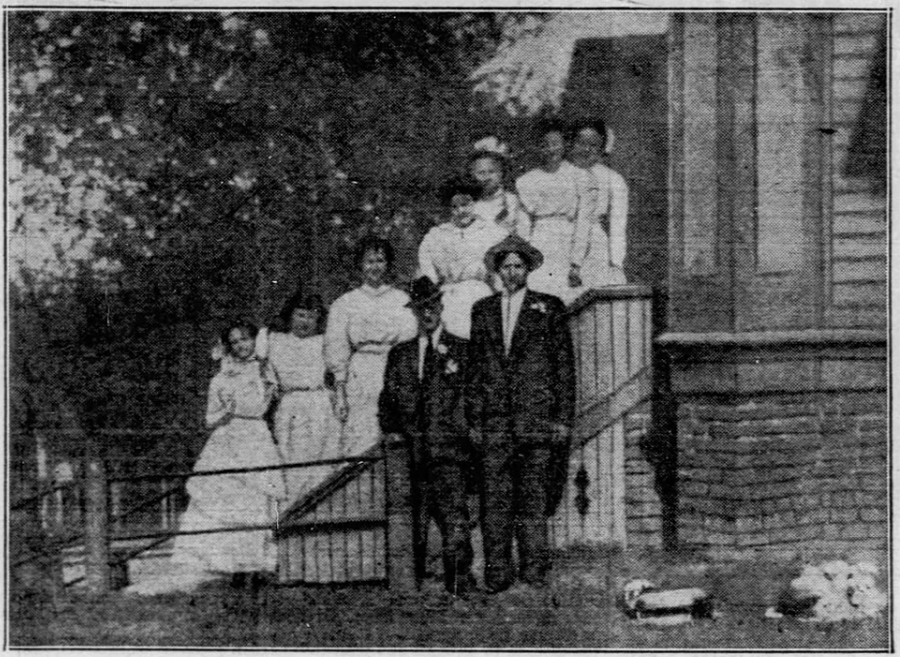 Father Rigge's students from Creighton posing in the photo exactly two years later, in 1912, at three different times. The photo in the middle shows the shadow in the same spot.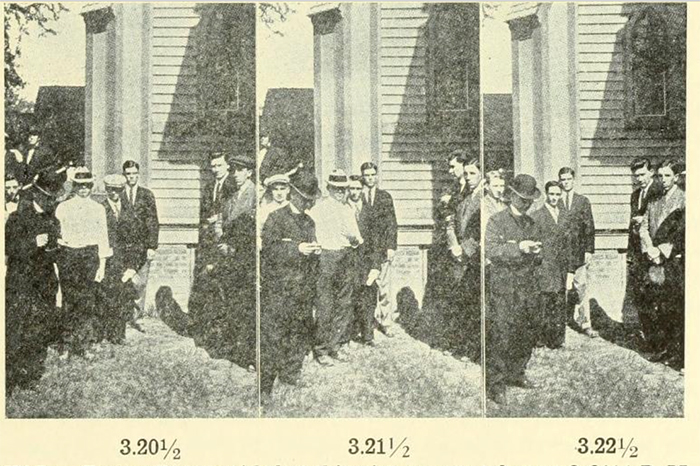 From Fr. Rigge's log (housed in the University Archives)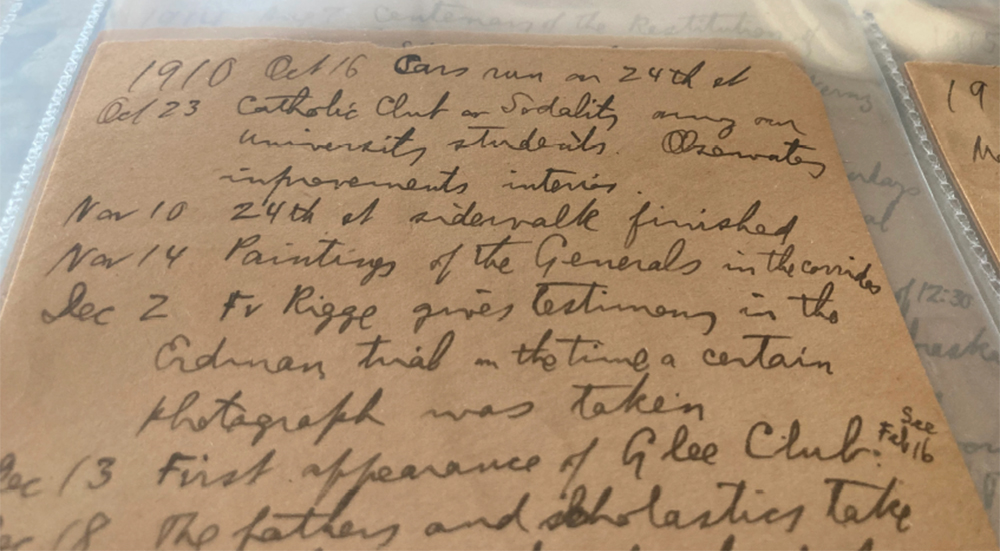 Images of Fr. Rigge and his observatory ...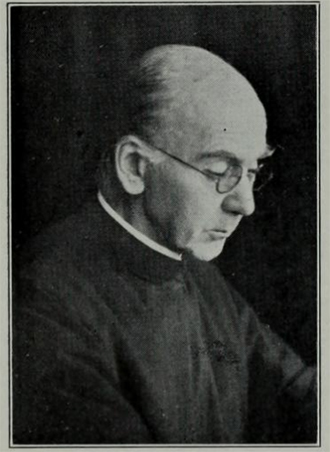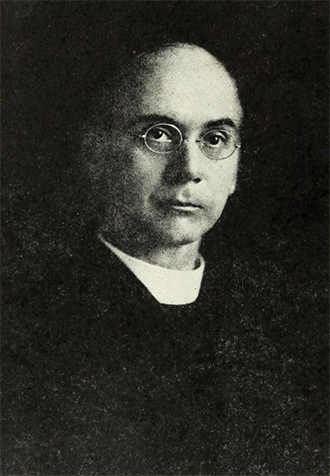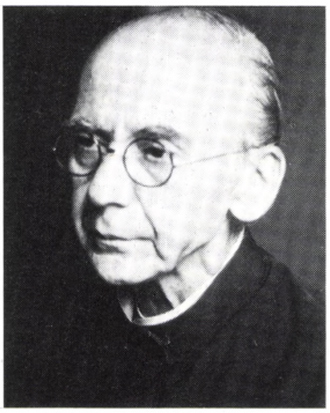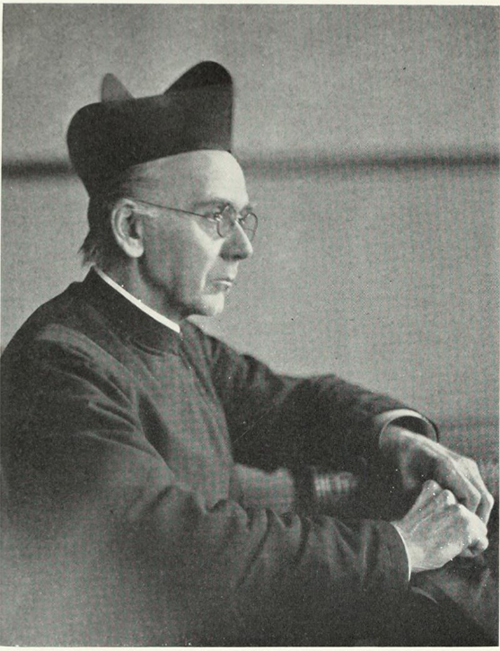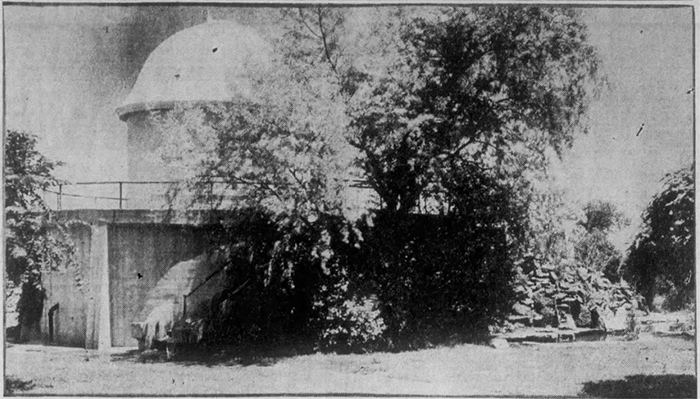 Fr. Rigge's obituary was front page news in Omaha ...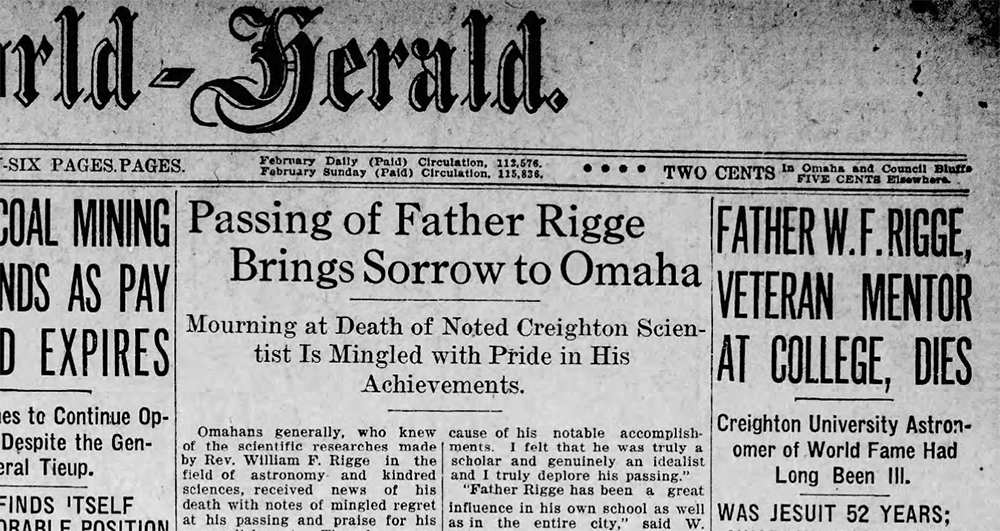 And, many years later, so was the christening of the building named in his honor ...