Featured Testimonial About Creighton University
Learn more about RezBats here.
***
By Micah Mertes
What started as a problem to solve ended up a home-run business idea.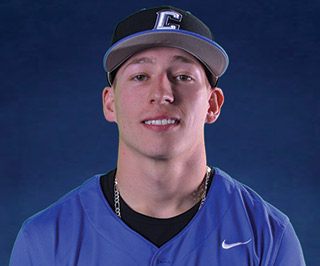 Former Creighton player Ben Reznicek, BSBA'18, grew up playing baseball in South Dakota, one of the few states where wood bats are used for high school ball. Every spring, the crack of the wood could be heard throughout the state.
Problem was, the bats weren't necessarily working for Ben. The bats his parents bought either broke too easily, cost too much or didn't feel right.
Ben tried altering the bats. He and his dad would shave down the handles and shape the knobs to Ben's liking, using the single-spindle lathe in their basement. This solved the issue somewhat, but still the bats would break.
"At some point, my dad and I just said, 'What are we doing? We should just figure this out ourselves and make a better wood bat,'" Ben says.
The Rezniceks bought some wood billets and got to work. Along the way, they started their own brand — RezBats LLC. Ben (and eventually his teammates) used the bats through all of high school and college ball.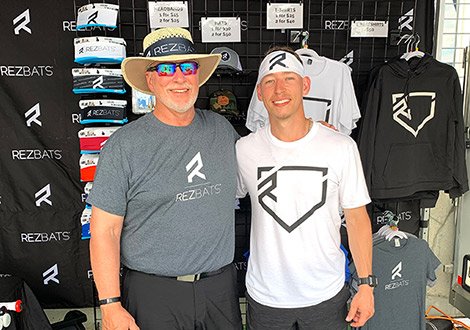 More than 10 years after they crafted their first bat, the Sioux Falls-based operation has grown from a hobby to an international business, making bats for youth players and major leaguers alike. Ben and his dad still handle all production and business, but they plan to soon expand their staff and move to a larger facility.
The idea behind the business is the same as it always was — to make a better bat.
What sets RezBats apart is their durability and craftsmanship. "We aren't your run-of-the-mill, bone-rubbed, steel-hardened or private-labeled wood bat," Ben says. "We've truly done something here that's never been done before."
RezBats are made with a patent-pending process that makes them break less than the average wooden bat. (Ben is now testing the bats so he can make this claim officially.)
The company just wrapped its third year as a vendor at the College World Series. Some of Ben's family is from and still lives in Omaha, so the city has always served as a second home. For that and many other reasons, he's happy he chose Creighton.
In fact, his business might not have become a business without his time at Creighton. His final year in the Heider College of Business, Ben made RezBats a capstone project in his marketing and entrepreneurship classes. One class' guest speaker, Omaha-based graphic designer Alan Tipp, designed RezBats' new logo and helped Ben rebrand the company from son-and-pop shop to national brand.
"My business education was terrific," Ben says. "So many of the professors have had real-world experience, either owning a business or managing one. Being able to bounce ideas off them and likeminded students helped me figure out RezBats and really get this thing going."
Ben says that for business acumen and real-world experience, Creighton's Heider College of Business is one of the best options out there.
After the COVID-spurred downturn in sports, he's excited to be back at the ballpark and to see his sales pick up.
"Things are going great. Knock on wood."