Featured Testimonial About Creighton University
We're really building a pipeline between Omaha and D.C. That's what we want, to get students these tremendous experiences that in turn can be invaluable in jumpstarting their careers.
"If I won the lottery tomorrow, I would still do what I do," says Michaela Sims, JD'96. The Creighton School of Law graduate is in her 17th year as a lobbyist in Washington, D.C., where she started two lobbying firms, continuing to manage one.
Where Sims is now — leading strategy and communication efforts targeting lawmakers in Congress — is quite the journey from her early days in Washington when she was crashing on a friend's couch.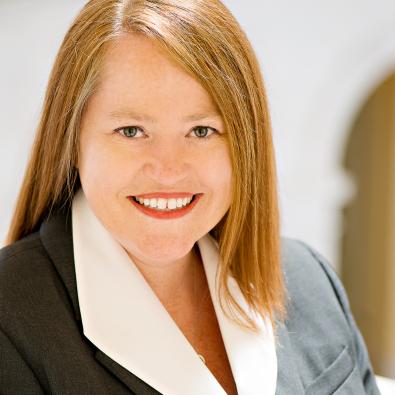 Sims got her start working in Congress on the staffs of U.S. Senators Bob Kerrey and Ben Nelson. A decade later, she went to a lobbying firm. Eventually, peers and mentors encouraged Sims to strike out on her own. The support grew and in time she felt ready to launch her own firm with a partner.
Her work ethic combined with her people skills was a recipe for success. The new firm grew rapidly, and before long she was employing more than a half dozen lobbyists and her work was overflowing with opportunities, leading her to strike out on her own again, in a solo practice.
"Having your own firm gives you flexibility that the larger firms do not always have," says Sims. "You can be nimble in your strategies and have the personal touch that clients really value."
Her current firm, Sims Strategies, is now in its sixth year of operation. Being her own boss allows Sims to pursue work for clients that is both personally and professionally rewarding. Though she has succeeded in numerous policy areas, Sims' main area of expertise is working on health and tax policies overseen by the Senate Finance and Health, Education, Labor and Pensions (HELP) Committees, and related federal agencies.
She has been named one of The Hill's Top Lobbyists every year since 2016.
Sims draws a parallel between her job and that of an attorney. Both advocate on behalf of their clients. A lawyer does so in a courtroom. Sims does so on Capitol Hill. Their goals are the same: to state their clients' cases clearly and persuasively to secure a desired outcome.
While a lawyer's audience is the judge, the jury and sometimes the public, Sims and her team are communicating with Congress and the presidential administration. The cyclical nature of the lawmaking body and the different priorities for various chief executives create a shifting communication landscape.
For Sims to be successful, several pieces must come together. Communications, facts and policies all matter in her work. In most situations, Sims explains, you start with the law as it is written. Then you find the evidence to demonstrate why the law is or isn't doing what it was intended to do and work from there to develop and execute strategies to achieve client goals.
"What I like about what I do is that it is different from client to client, from Congress to Congress," says Sims. "It often comes down to people. Understanding people and their motivations. Everyone is coming from somewhere. That's where you must meet them."
Along with lobbying work, Sims is the Washington, D.C., director for Creighton's Government Organization and Leadership (GOAL) program. For more than a decade, third-year law students at Creighton have had a chance to spend a semester in the nation's capital.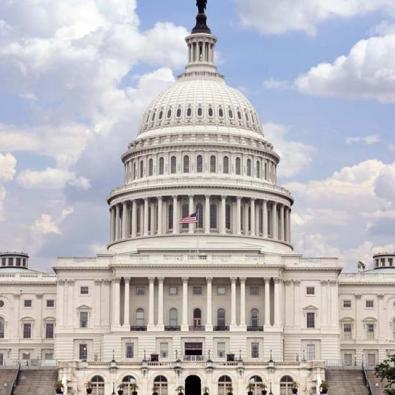 Sims helps arrange externship opportunities with federal agencies, Congressional committees, government-focused nonprofits and private sector opportunities. Since the program launched, more than 115 Creighton law students have completed semester long externships at an impressive lineup of government agencies, including the Departments of Justice, Treasury, Education, and Health and Human Services, as well as with many committees on Capitol Hill.
"We're really building a pipeline between Omaha and D.C. That's what we want, to get students these tremendous experiences that in turn can be invaluable in jumpstarting their careers," says Sims.
As GOAL program director, Sims works with a new Creighton cohort every fall, building individualized programs based on the students' interests and ambitions.
The opportunity to mentor students keeps Sims coming back year after year. She loves helping the next generation get on the pathway to success. It reminds Sims of all the people who supported her along the way —from the mentors who helped her navigate politics to the friend who let her crash on the couch.